You probably know about the summer sale on Aliexpress, and some of the most interesting devices among the new products are Blackview BL8800 and BL8800 Pro.
Let's talk about main features of the new smartphones, as well as differences between them.
I want to start with the price, because it is very attractive now.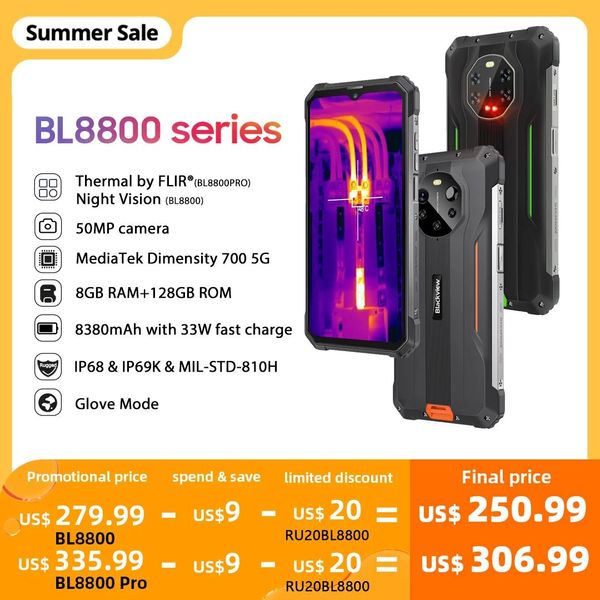 Blackview BL8800 - Aliexpress
as of September 10, 2023 1:15 pm
Price
So, during the summer sale, which began on June 27th and will run until July 2nd, you can buy Blackview BL8800 for only $250.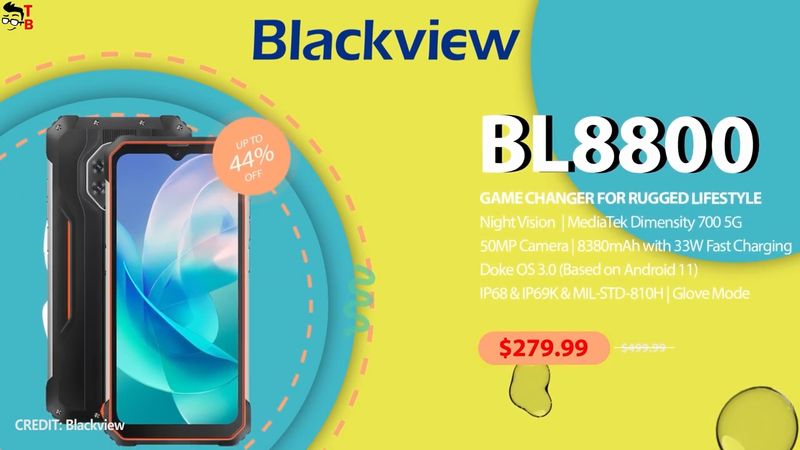 The Pro version of the new smartphone will cost you $306.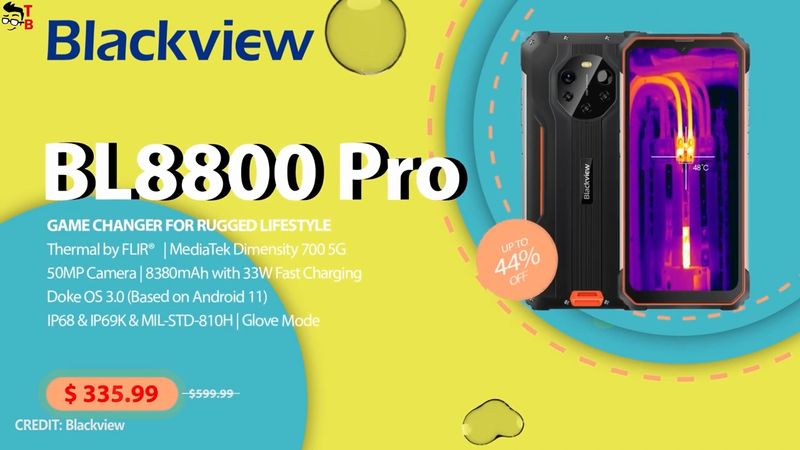 By the way, the Chinese company is also selling off other smartphones, such as Blackview BV8800, BV6600, A95, as well as tablets – Blackview Tab 11 and Tab 12.
Let's go back to the smartphone series Blackview BL8800.
Design
First, the new mobile devices have the same design. They are available in the black, green and orange colors.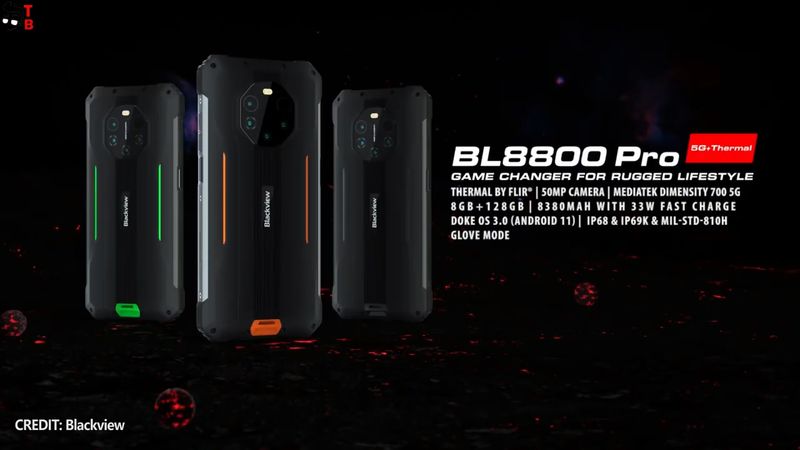 These are rugged smartphones, so they are waterproof, dustproof and shockproof.
By the way, there is an upgrade in the military standard from G to H. The Chinese company promises even more reliability for the new phones.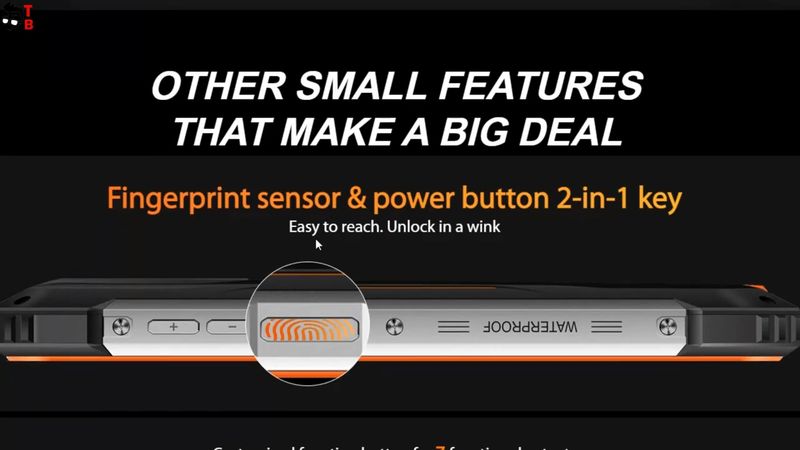 The fingerprint reader is built into the power button on the right side. There is also a customizable key on the left side.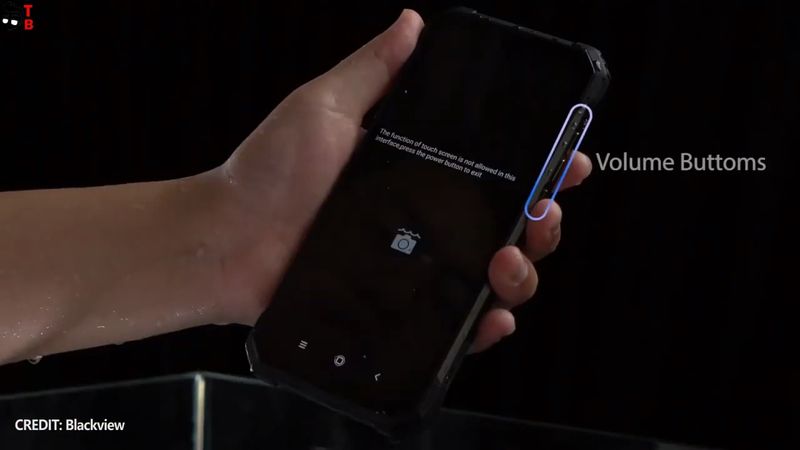 I think you are interested in dimensions of the new Blackview phones. They are 176.2 x 83.5 x 17.7 mm. The weight is 367 grams.
Like the other rugged phones, Blackview BL8800 looks and feels massive.
Display
Talking about display, it has a diagonal of 6.58 inches and resolution of Full HD+.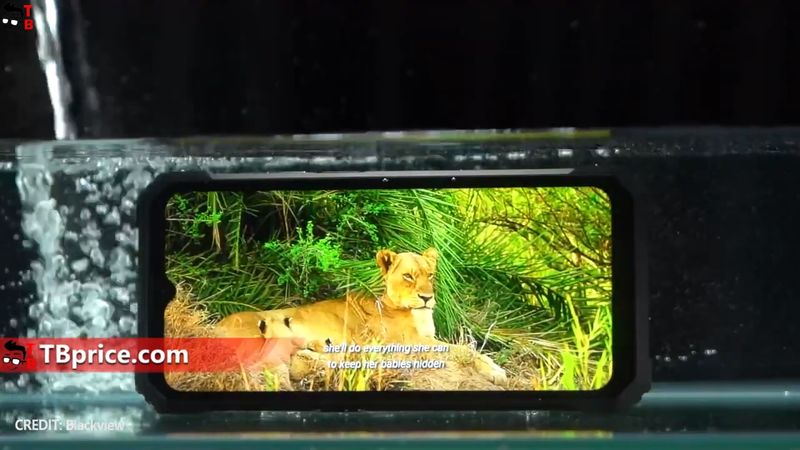 By the way, I didn't find information about screen protection. However, I think it is available, because these are rugged smartphones.
Performance
The performance of Blackview BL8800 and BL8800 Pro is also good, thanks to Dimensity 700 processor, 8GB of RAM and 128GB of storage.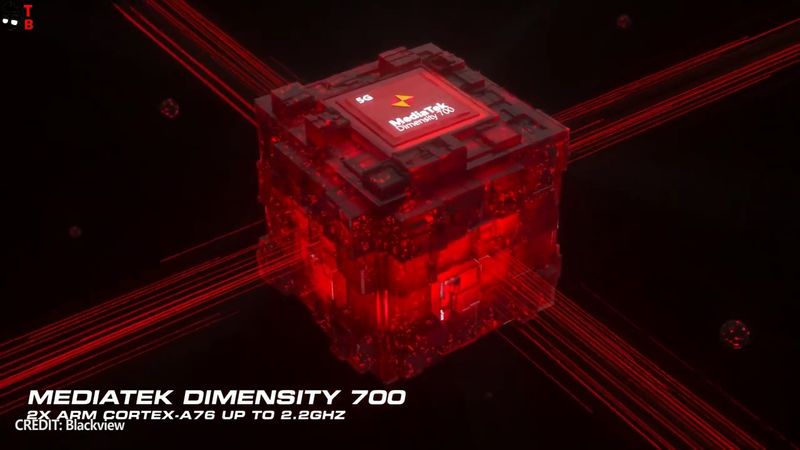 Please note, there is no microSD memory card support.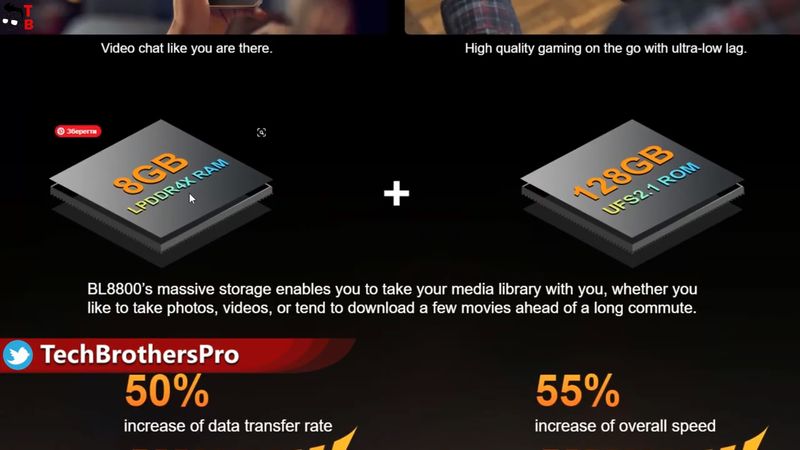 Dimensity 700 is a really good chipset with 5G support. It has about 351 thousand points in AnTuTu.
Another feature is a 3D copper pipe liquid cooling technology, which gives the smartphone 8.5 degrees Celsius CPU temperature reduction.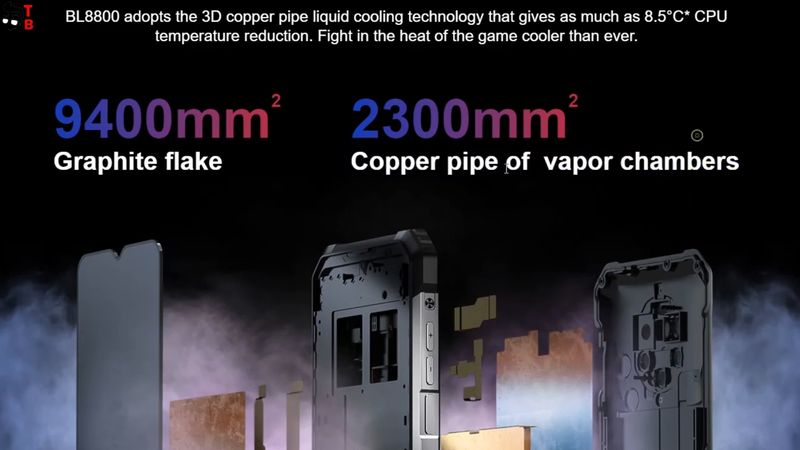 I cannot check it now, but it sounds very impressive. I hope it is really so.
Camera
You know, I didn't tell you about differences between Blackview BL8800 and BL8800 Pro, because they are only in the rear camera. The new smartphones have the same 50MP main sensor and 2MP depth sensor.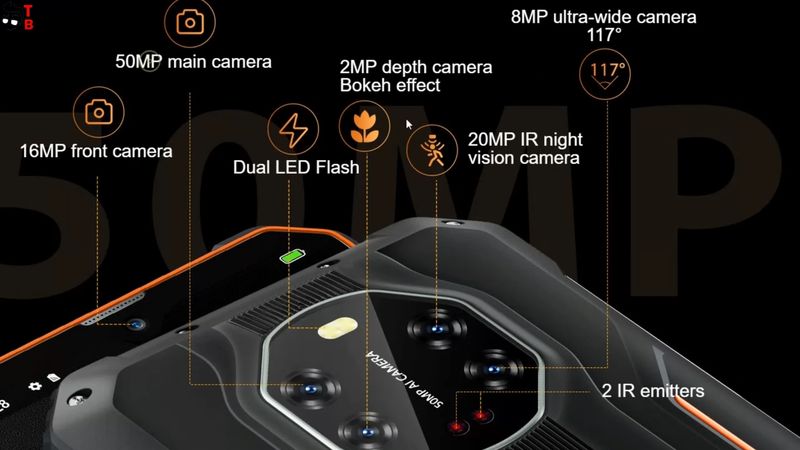 However, Blackview BL8800 has 8MP ultra-wide angle sensor and 20MP IR night vision camera.
Blackview BL8800 Pro doesn't have wide angle sensor, but it comes with 5MP thermal assisted camera and FLIR Lepton thermal imaging camera.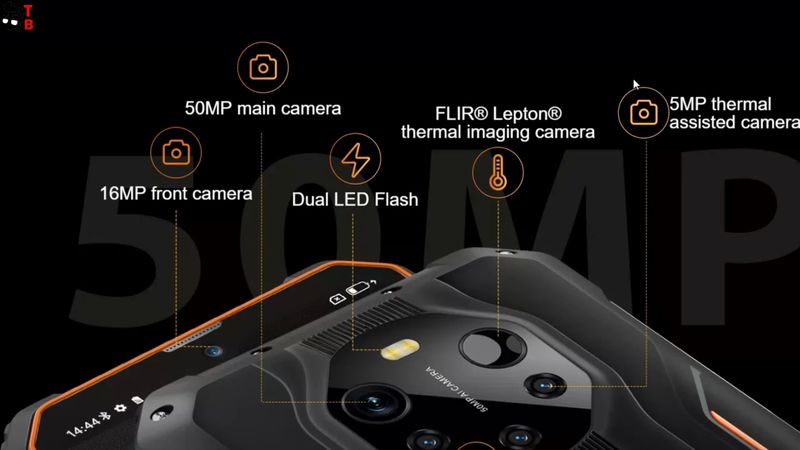 You know, I have already seen a night vision camera in the previous Blackview smartphones, but a thermal imaging camera is something new.
You can use it to detect troubles in Electricity, Plumbing, HVAC systems, as well as for personal safety, for example, avoid danger from wild animals, bad people or forest fires.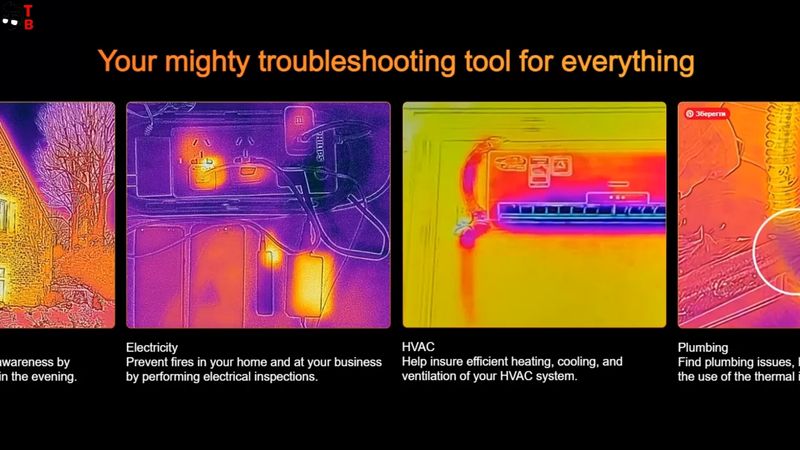 The front camera is the same – 16MP.
So, the night vision and thermal cameras can be really useful for some people.
Battery
Finally, let's talk about battery. It is the same on Blackview BL8800 and BL8800 Pro with a capacity of 8380mAh and 33W fast charging support.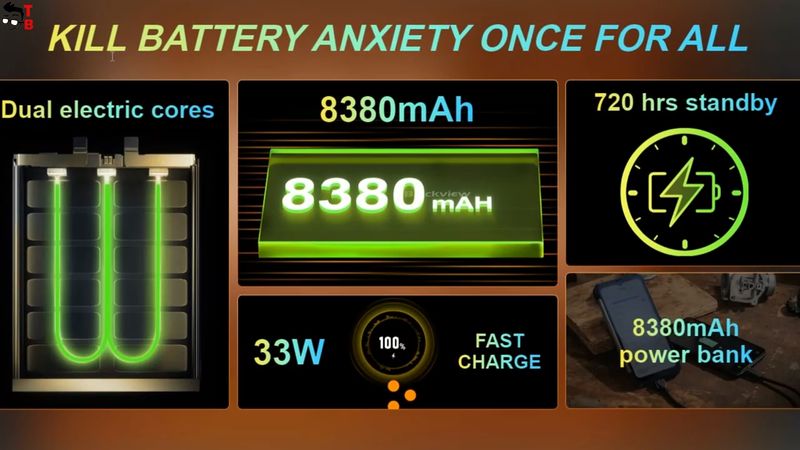 On this picture, we can see that a full battery charge takes 1.5 hours. If so, it is really fast charging for such a big battery.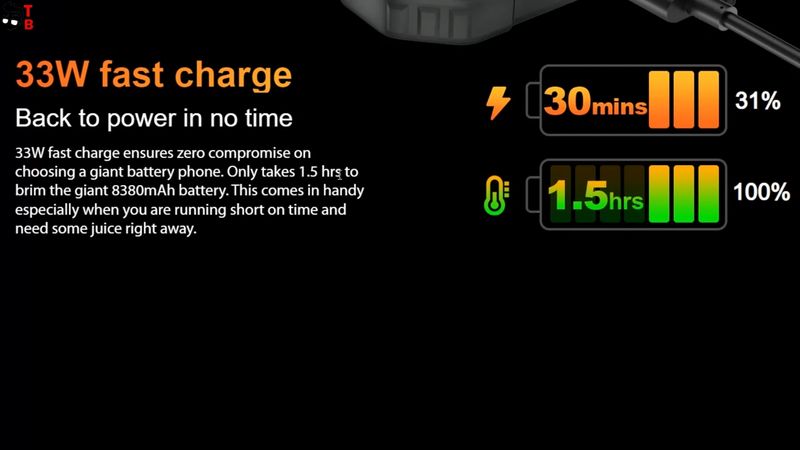 By the way, you can also use Blackview smartphones as a power bank to charge other devices.
Conclusion
So, the only difference between Blackview BL8800 and BL8800 Pro is the rear camera. The design, display, performance, and battery are the same.
Even if you don't need night vision and thermal cameras, the new smartphones from Blackview look very good for the price, because of the rugged design, good performance and big battery.
Let me remind you that now is the summer sale on Aliexpress, and you can buy Blackview phones at a good discount.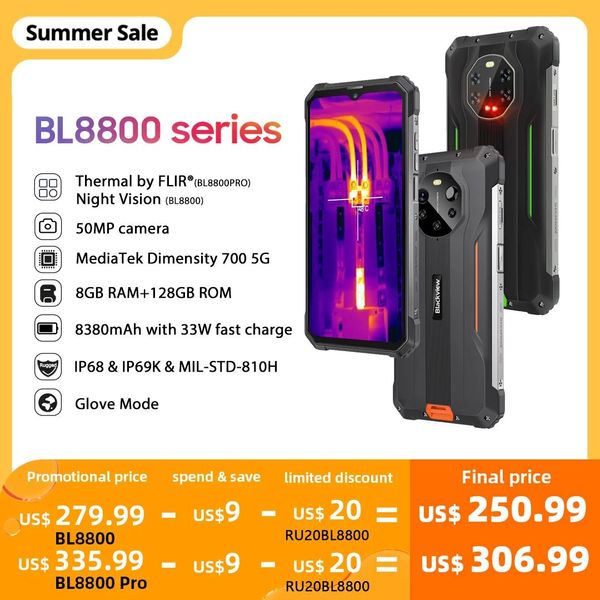 Blackview BL8800 - Aliexpress
as of September 10, 2023 1:15 pm