Most likely, you know about Blackview, because this is quite a popular Chinese smartphone manufacturer. We have made many reviews about Blackview mobile devices. However, the Chinese company also has tablets, laptops, smartwatches, and wireless earbuds.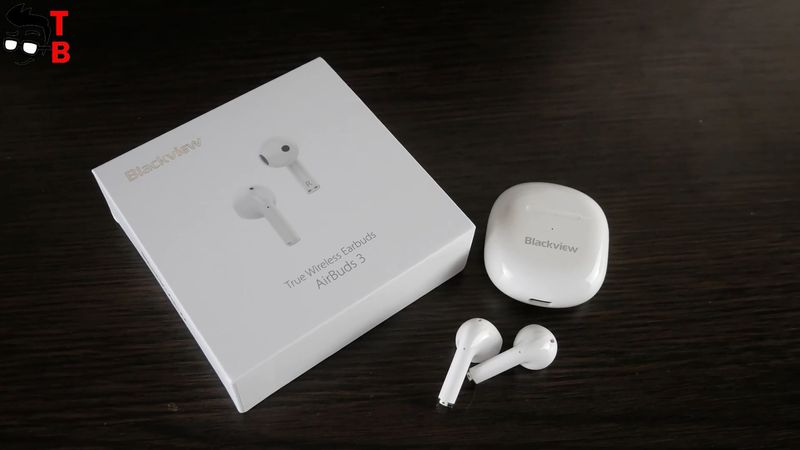 In this article, I want to tell you about the latest TWS earbuds from Blackview. They are called Blackview AirBuds 3. The price of the new earbuds is only $21.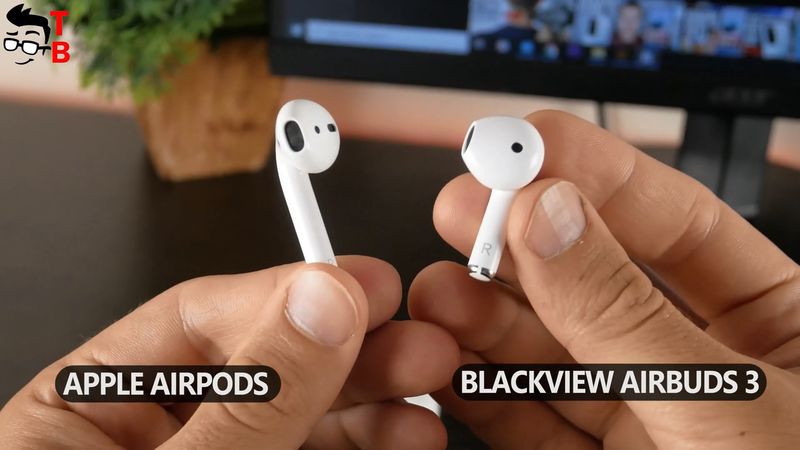 I think you have already noticed that the new Blackview earbuds look like Apple AirPods. We will compare the size and appearance of Blackview AirBuds 3 and Apple AirPods in this article.
We will also test the microphone, latency, and sound quality of Blackview earbuds. However, let's start with unboxing.
Unboxing
The new wireless earbuds from Blackview come in this white box. Even the box of Blackview AirBuds 3 looks similar to the box of Apple AirPods.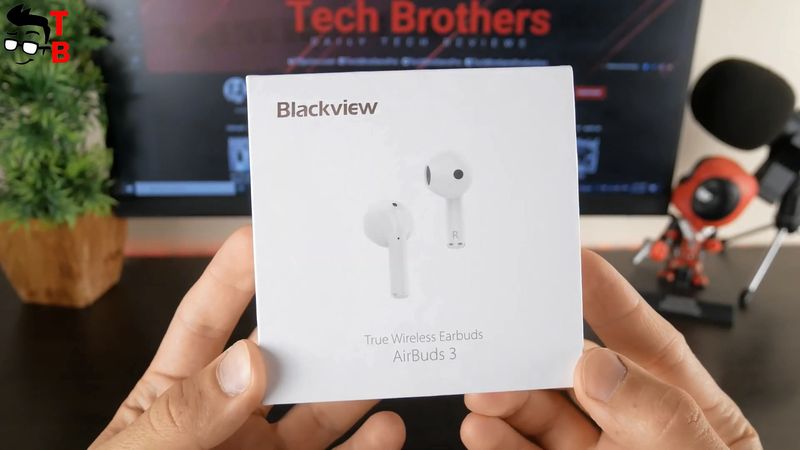 There is a sticker on the back of the box with the model name, Bluetooth version, battery capacity, and other specifications.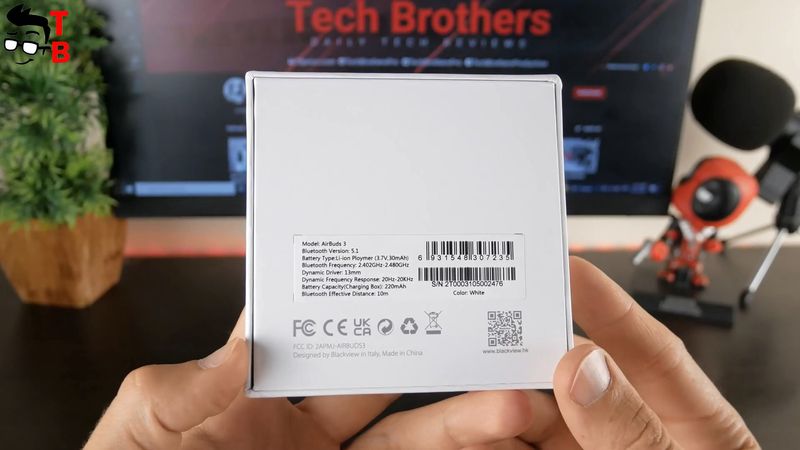 Inside the box, we have an envelope with a user manual, a charging case with left and right earbuds, and USB Type-C charging cable.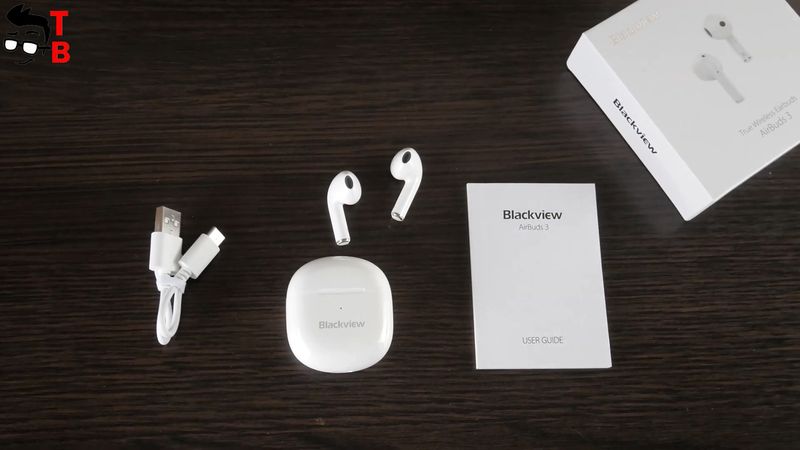 You know, although the box of AirBuds 3 earbuds looks similar to the box of Apple AirPods, I cannot say that they look like a cheap clone. The packaging is very good, and the first impressions of unboxing are pleasant.
Design
OK, now, let's compare the appearance of Blackview AirBuds 3 and Apple AirPods. I have the first generation of Apple AirPods, and, as you can see, the charging case and even the earbuds are much bigger than the new Blackview earbuds.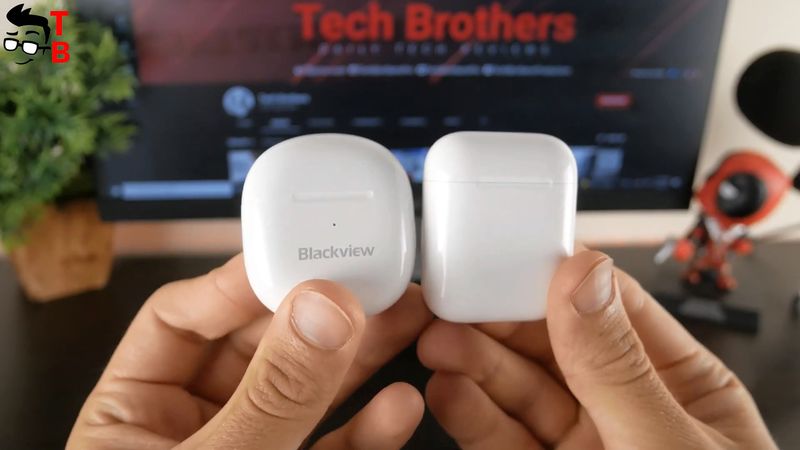 To be honest, I think that Blackview AirBuds 3 looks even better than Apple AirPods.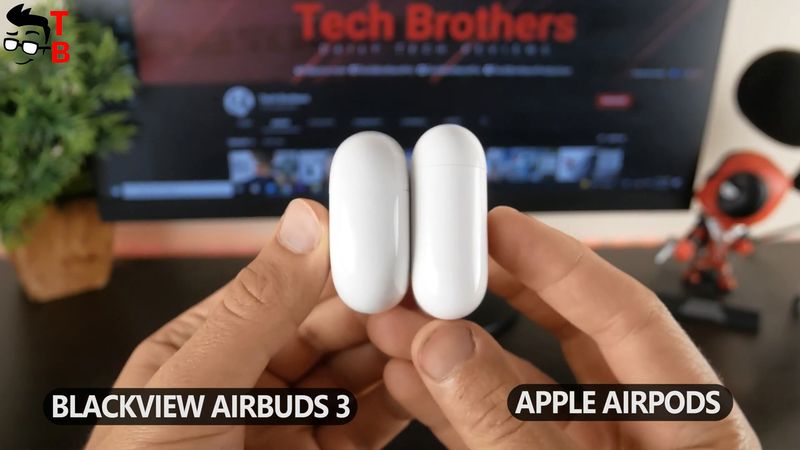 A charging case is made of glossy white plastic. We can see the Blackview logo on the front of the case, as well as an LED indicator.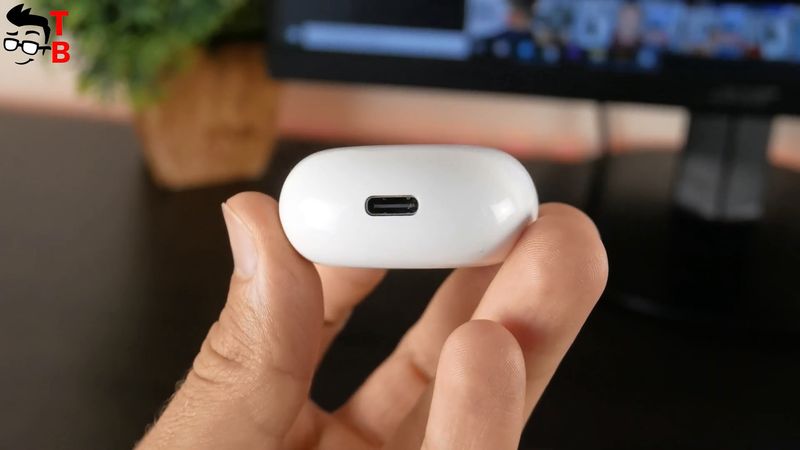 There is also USB Type-C charging port at the bottom.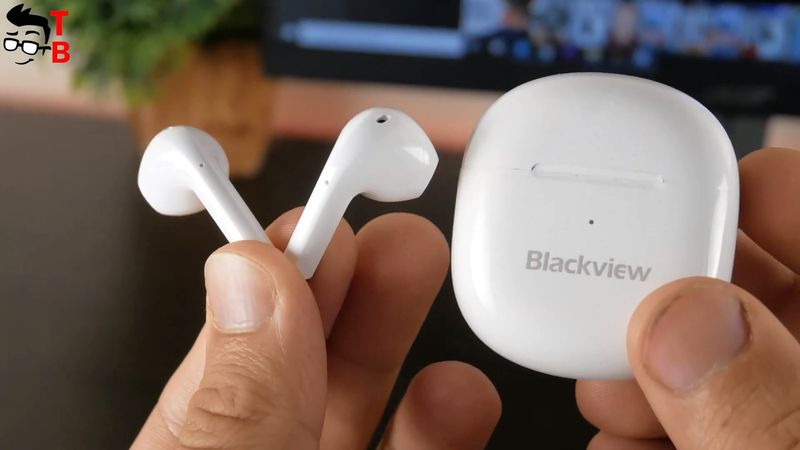 The earbuds are made of the same material as a charging case. Each earbud has an LED indicator and a touch button. There is also a microphone at the bottom.
I already told you that Blackview AirBuds 3 are more compact than Apple AirPods.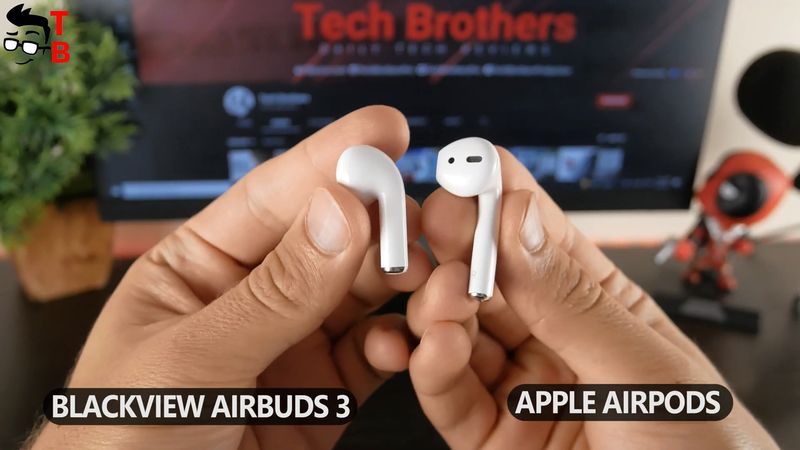 The size of one Blackview earbud is 30 by 15 by 16 mm.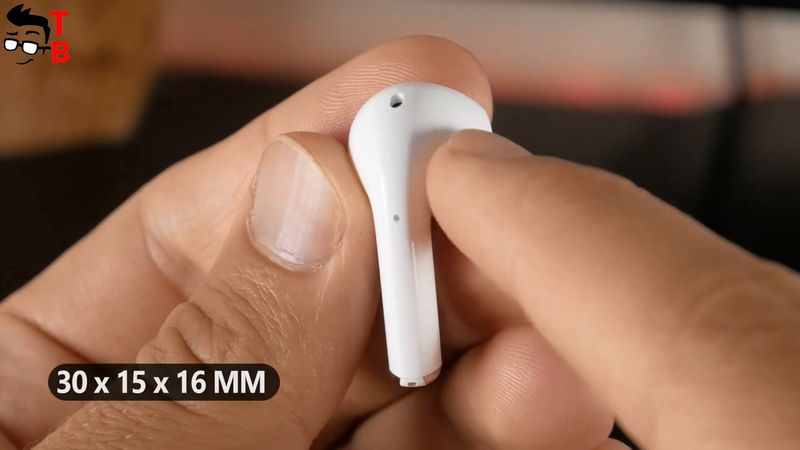 The weight is only 3 grams.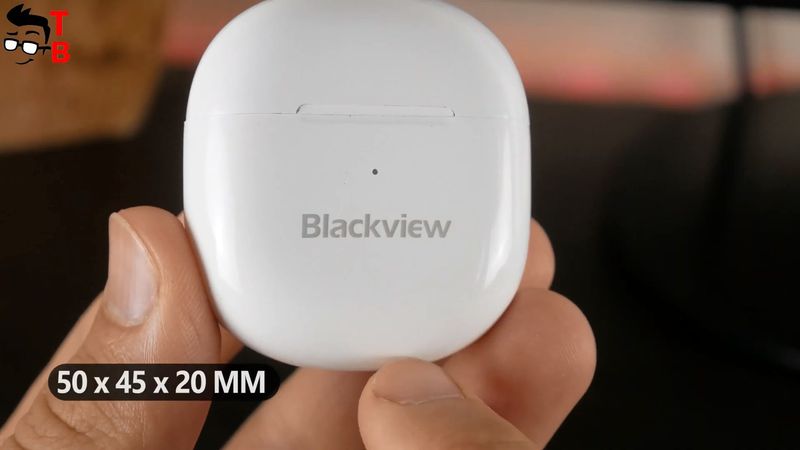 The dimensions of the charging case are 50 by 45 by 20 mm.
Talking about comfort, I don't feel much difference between Blackview AirBuds 3 and Apple AirPods. To be honest, I prefer the earbuds with silicone eartips, but many people like semi-in ear design, like the new Blackview, because you almost don't feel them in the ears.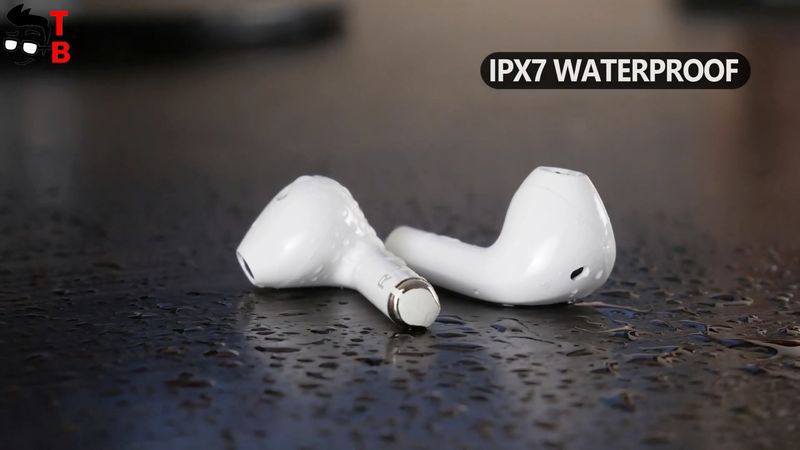 I forgot to tell you that Blackview AirBuds 3 earbuds are resistant to sweat and water by IPX7 standard.
Control Functions
As I already said, the new Blackview earbuds have touch control buttons.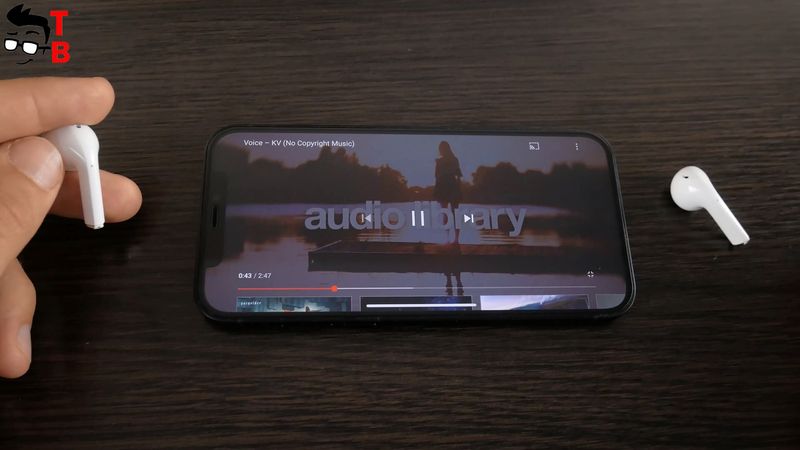 The functions are standard for budget earbuds, such as play/pause the music with a double-tap, switch to the next or previous song with the triple press, and call voice assistant on a smartphone with a long press.
As you can see, there is no volume control on Blackview earbuds.
Latency Test
I know that many of you play games on smartphone, so we need to check the latency of the new Blackview earbuds.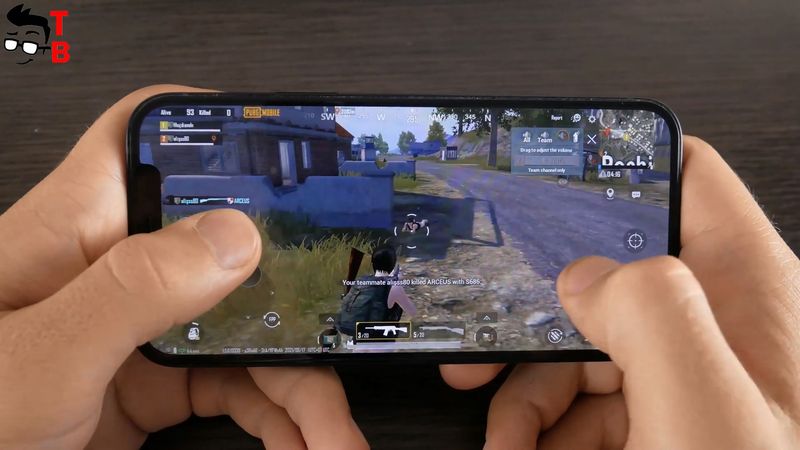 Unfortunately, Blackview AirBuds 3 earbuds don't have gaming mode, but the latency is not very high. You can comfortably play games.
Microphone Quality
There is only a single microphone on each earbud. Let's check the mic quality.
Hey, guys! I am testing Blackview AirBuds 3. Do you hear me well? I haven't heard the sound yet, so I cannot say if it is good or not. I will come back to you in a few seconds.
So, now I listened to the sound I recorded on Blackview earbuds. Microphone quality is okay for $20 earbuds. I didn't expect more.
Sound Quality
Now, let's talk about sound quality.
Blackview AirBuds 3 have a 13mm dynamic driver. They also support Bluetooth 5.1 technology.
I already said in this article that I prefer wireless earbuds with silicone eartips because they provide better soundproof than earbuds with a semi-in-ear design. In some cases, you don't even need active noise cancellation in earbuds with silicone eartips.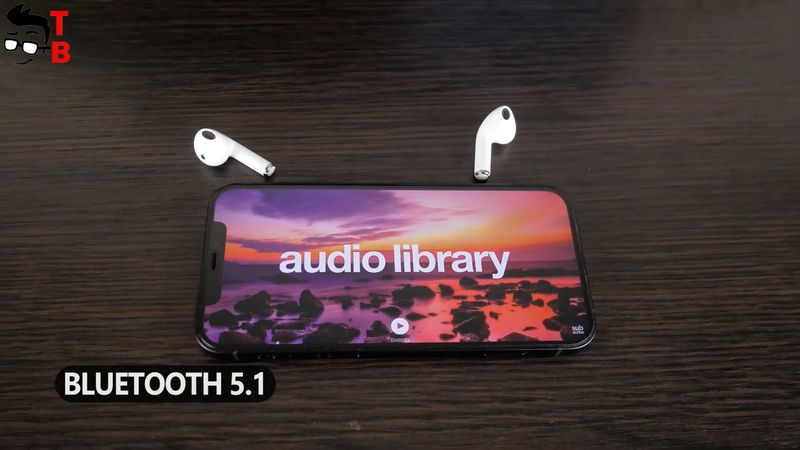 So, when you listen to music on the new Blackview earbuds, you also hear all the noise around you, especially if you are in a crowded place. However, I know many people like it.
By the way, write in the comments below which earbuds do you like: semi-in-ear design or silicone eartips.
Overall, the sound quality of AirBuds 3 is good. The bass is good enough, but not very deep, so the vocal in the songs is clear.
Battery
Talking about the battery of Blackview AirBuds 3, they have a capacity of 30mAh. A charging case is 220mAh.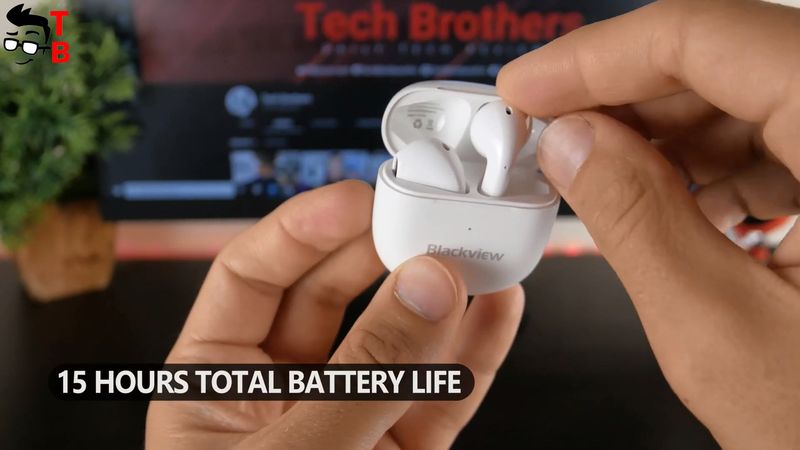 As you can see, a charging case is very compact, so you can use it only 3 times to recharge the earbuds. The total battery life of Blackview AirBuds 3 is 15 hours.
A listening time on a single charge is 5 hours.
Conclusion
So, Blackview AirBuds 3 looks like a clone of Apple AirPods, but there are many differences. The new Blackview earbuds are more compact, both a charging case and earbuds themselves.
I am not a big fan of the earbuds with semi-in-ear design, but the sound quality of Blackview AirBuds 3 is really good.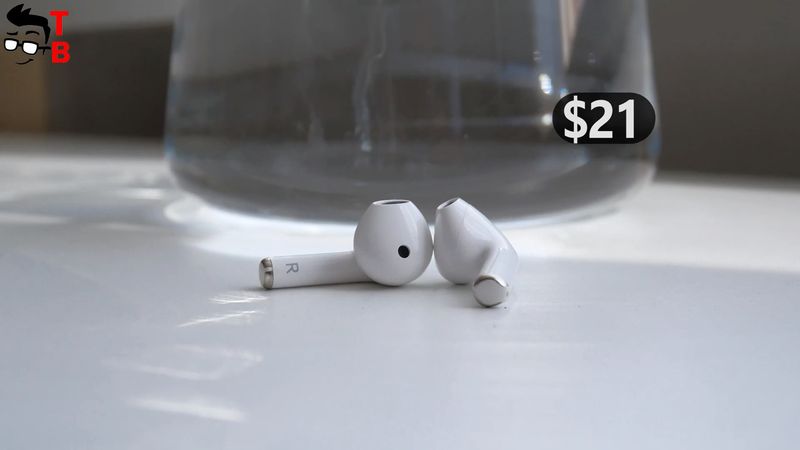 The price is very affordable – only $20, so you can buy them and try them for yourself.