Do you think a projector can replace a TV? To be honest, I have always preferred TVs because they are good in daylight. However, the new projectors can also be used in a bright room.
Moreover, the projector has one major advantage over the TV – the large size of the screen. It is quite difficult and expensive to buy a TV with a diagonal of 100 or even 150 inches, isn't it? However, this is a standard screen size for any projector.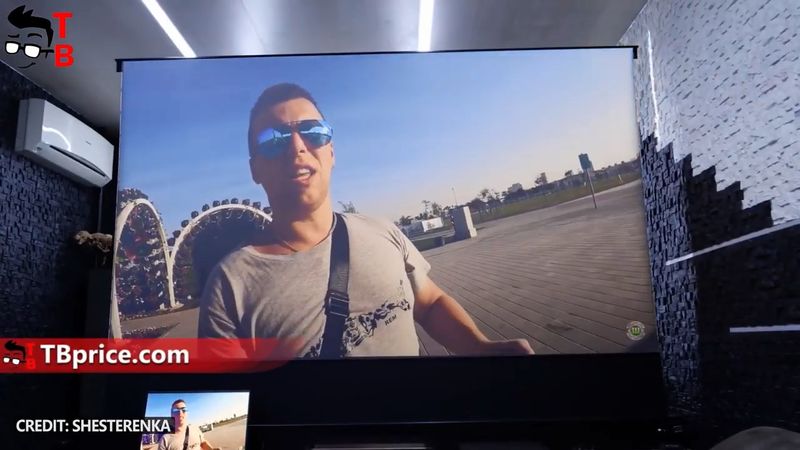 So, in this article, I want to tell you about the five best laser projectors with an ultra-short throw. You know, ultra-short focal lens design allows placing a projector at a distance of 50cm from the wall to get a 150-inch screen projection. I really like this technology.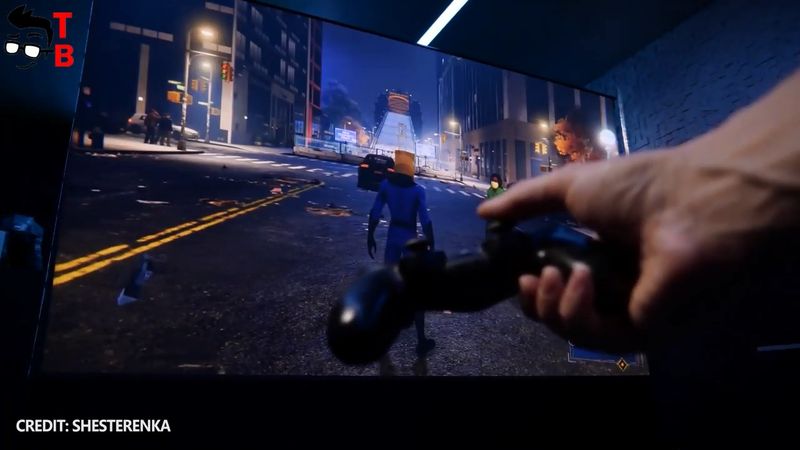 You should also be aware that this article will feature projectors from China. I think they have the same specifications, and maybe even better, than some of the global brands, for example, Epson, Samsung, LG, etc, but their price is much lower.
OK, let's get started!
WOWOTO S6A Pro
I want to start with the cheapest ultra-short-throw projector that I found. This is WOWOTO S6A Pro.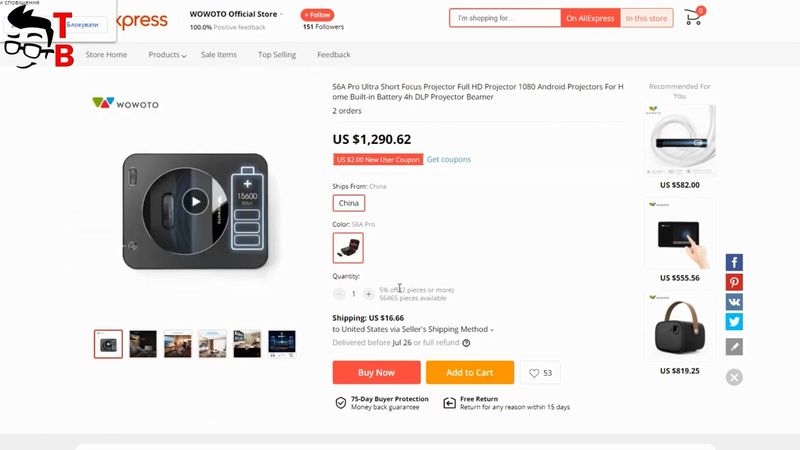 The price of this projector is about $1300, but it has Full HD native resolution, 4K support, dual-band Wi-Fi, 2GB of RAM, and 16GB of storage, Android operating system.
By the way, this is the only projector in today's article that has a built-in battery. The capacity of the battery is 15000mAh. It means that you can take the projector with you on a camping trip.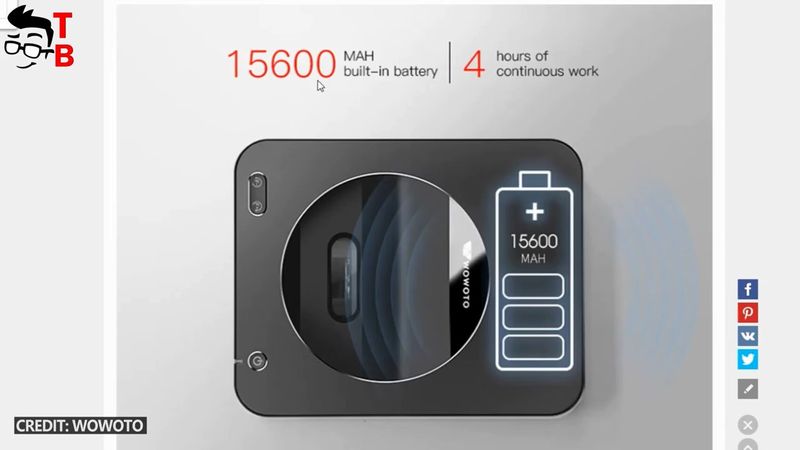 However, this projector is so cheap, compared to the others that will be in this article, because it has only a 0.39 to 1 throw ratio.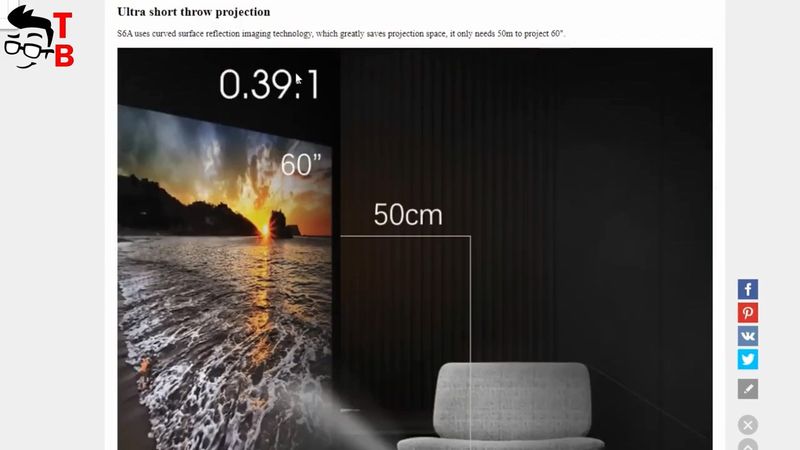 It makes only a 60-inch projection screen size from a distance of 50 cm from the wall, while the other projectors can do 100 and even more screen size from the same distance.
Also, the brightness and contrast are lower than other more expensive models.
WEMAX ONE PRO
I think that WEMAX One Pro is a much better projector than the previous one, but the price is only about $300 more – $1600.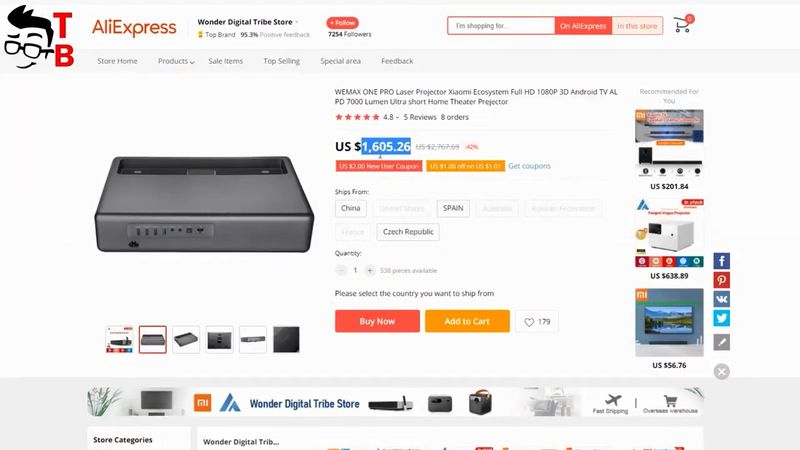 WEMAX One Pro also has Full HD native resolution, but it has a 0.233 to 1 throw ratio. You can place a projector 50 cm away from the wall to deliver a 150-inch screen projection. If you need a smaller screen size, then just place it closer to the wall.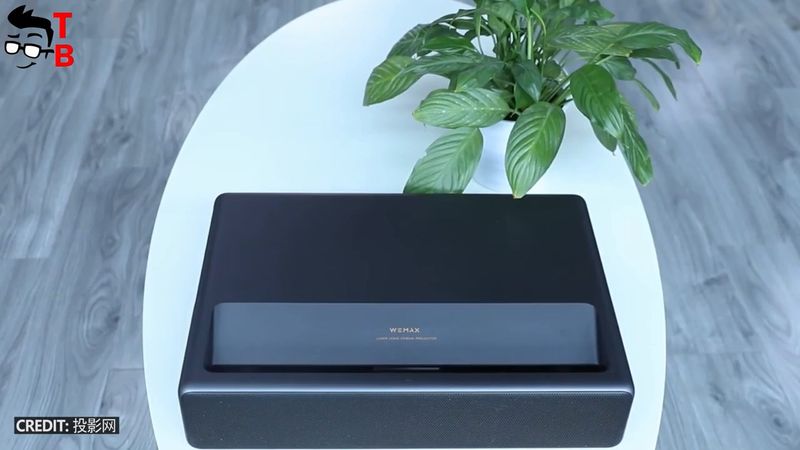 WEMAX One Pro has a 3000 to 1 static contrast ratio, over 85% NTSC color gamut, 2000 ANSI Lumens brightness.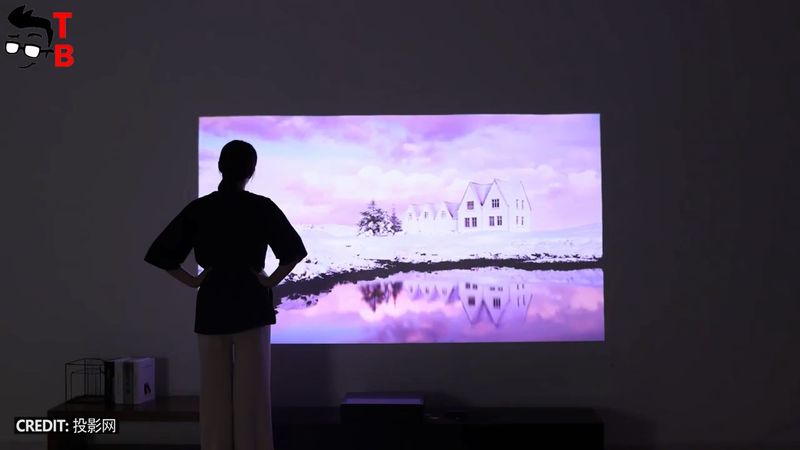 This is also a smart projector with an Android operating system, MIUI TV user interface, 2GB of RAM, and 16GB of internal memory.
If you want a high-quality laser ultra-short throw projector under $2000, then WEMAX One Pro is the best option for you.
Changhong CHIQ B5U
Changhong CHIQ B5U is the first and the cheapest projector in this article with a 4K native resolution. The price of this projector is about $2000.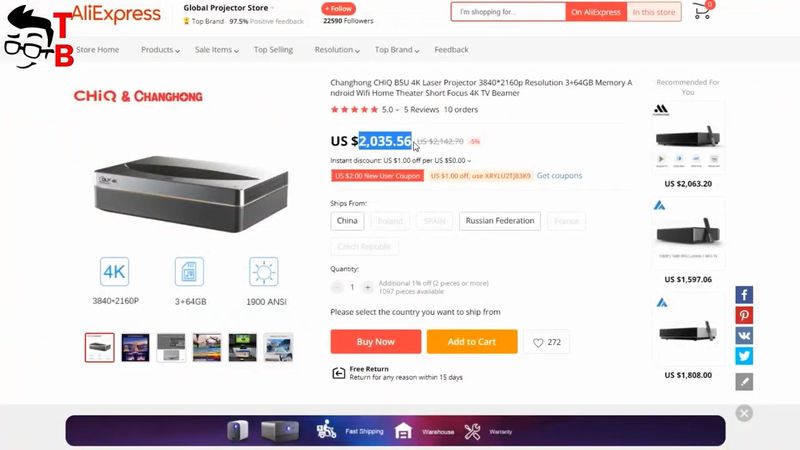 You know, the brightness of this projector is a little lower than the previous one – 1900 Lumens, but the color gamut is 115%. It also supports HDR10 and MEMC technologies.
By the way, the throw ratio of the Changhong projector is a little better than Wemax One Pro – 0.21 to 1.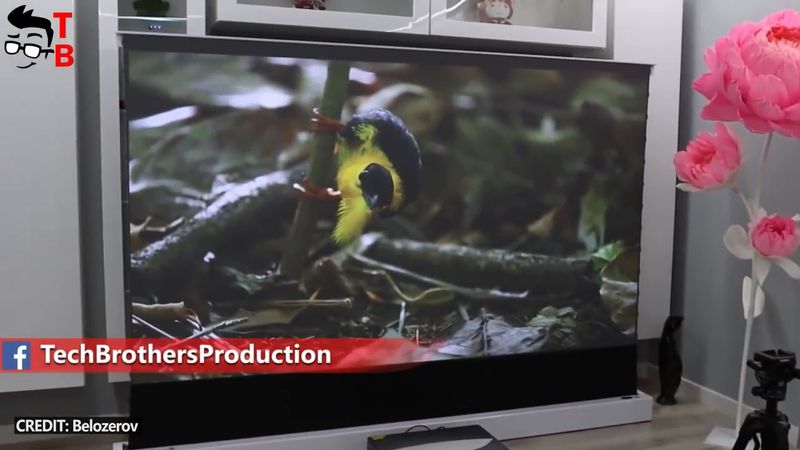 There is also 3GB of RAM and 64GB of storage. The operating system is Android 8.0.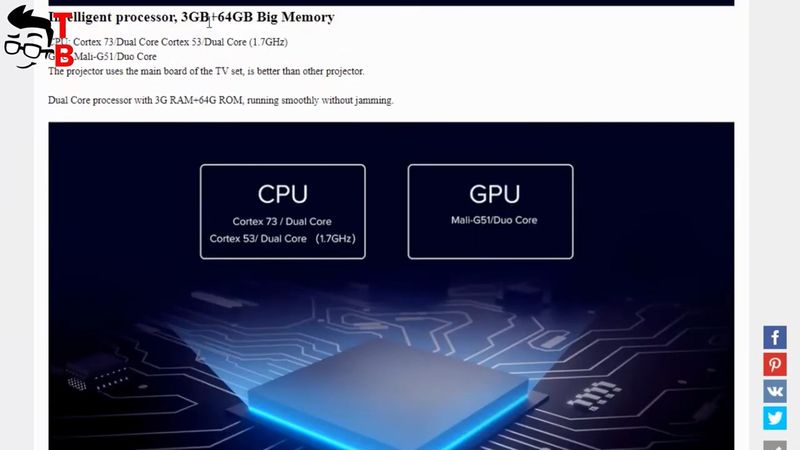 This is one of the most affordable ultra-short throw projectors with a 4K native resolution in 2021.
WEMAX A300 Laser Projector
Finally, we can talk about the flagship models on the market of ultra-short-throw projectors. The price of WEMAX A300 is $3000.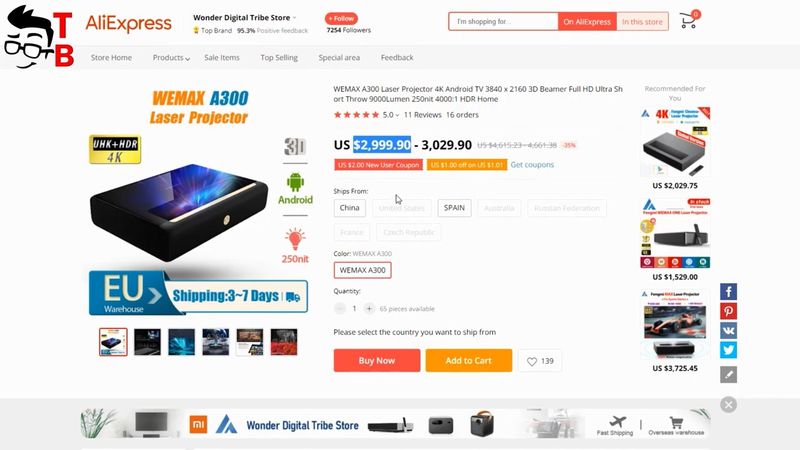 It has 4K native resolution, 2000ANSI Lumens brightness, 4000 to 1 contrast ratio, 100% of color gamut.
The projection ratio is 0.233 to 1. You can place a projector at a distance of only 14 cm to get an 80-inch screen size. The maximum distance is 50 cm, and the maximum projection screen size is 150 inches.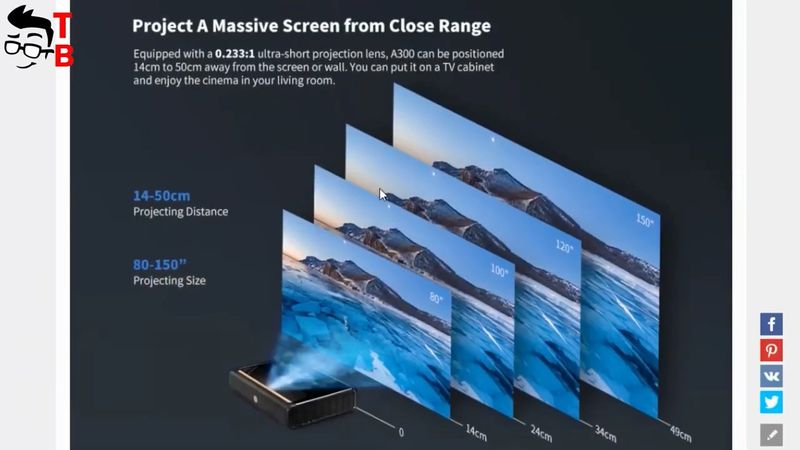 By the way, WEMAX A300 supports 3D picture. There is also 2GB of RAM, 64GB of internal memory, Android 6.0 operating system, and MIUI TV user interface.
XIAOMI FENGMI 4K MAX
The most powerful projector in today's article is Xiaomi FENGMI 4K Max. You can buy it for $3500. Yes, it is more expensive than other projectors in this article, but it still has a good price compared to Samsung, LG, Epson, and other global brands projectors.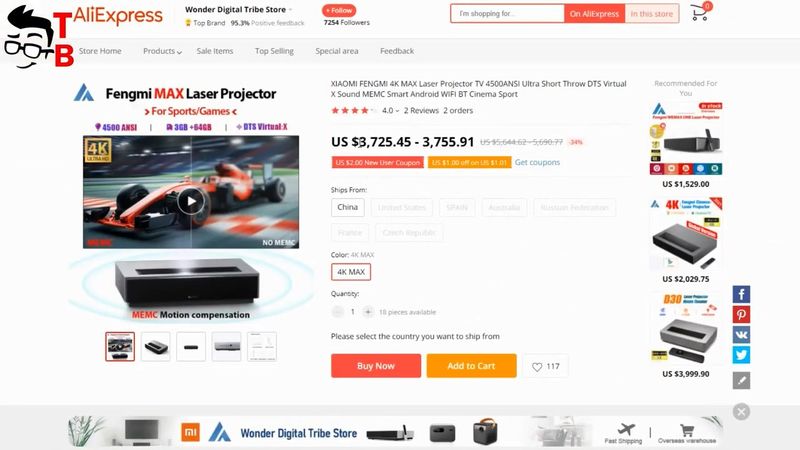 It has the same 4K native resolution, but the brightness is 4500 ANSI Lumens. This is more than twice as much as the previous projector.
The FENGMI 4K Max also supports HDR10+ technology.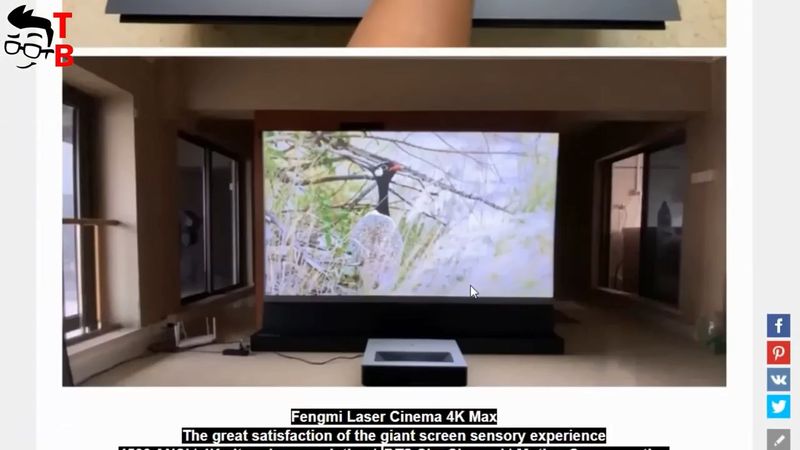 The manufacturer says that this projector is the best one for sports and games because it has MEMC Motion compensation and DTS Virtual X sound.
Projector also has good performance, thanks to the Amlogic T972 chipset, 3GB of RAM, and 64GB of storage.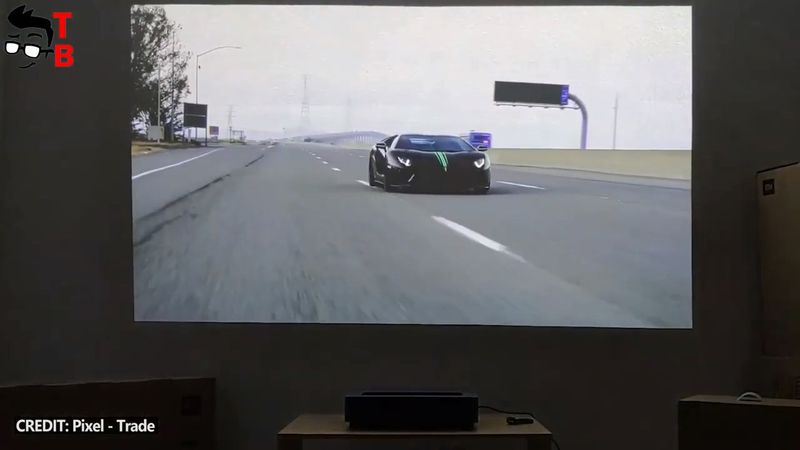 If you have about $3500, then FENGMI 4K Max is definitely the best ultra-short-throw projector you can buy in 2021.