Last year, we tested a triple dash cam from AZDOME Company. It was a really good dash cam, and I still use it in my car.
However, many of you don't need a triple dash cam.
In that case, AZDOME M17 dash cam may be right for you. It has a single camera with 1080P Full HD resolution, 3-inch IPS screen, 150 degrees viewing angle, G-sensor, parking mode, loop recording and even app support.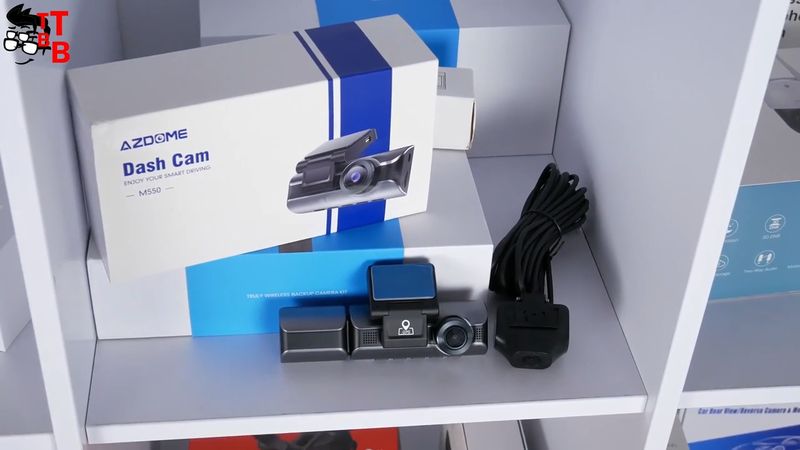 The price of this dash cam is very affordable – only $60 on Amazon.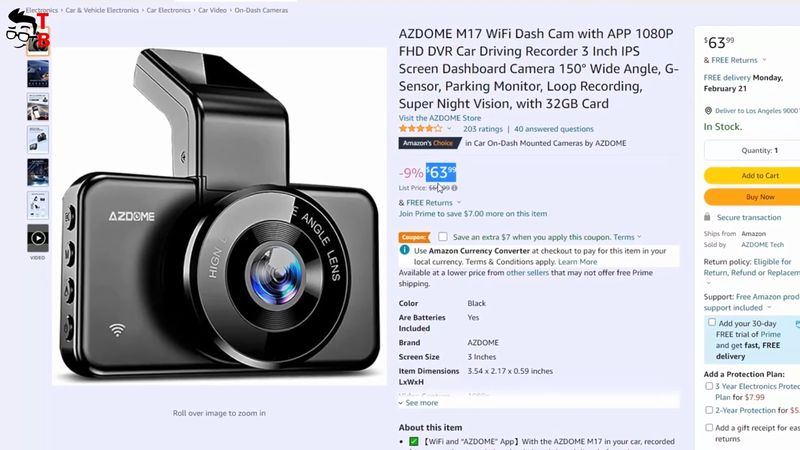 Okay, without further ado, let's start the review of AZDOME M17 dash cam.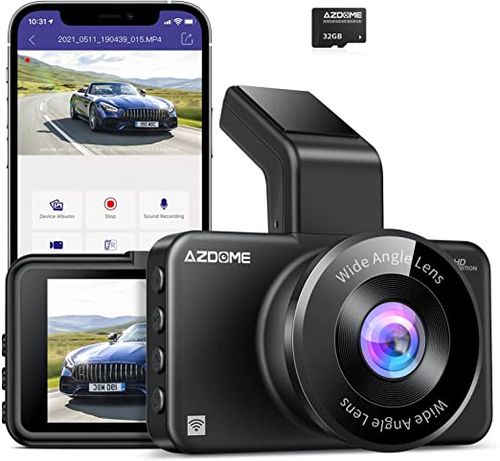 AZDOME M17 WiFi Dash Cam - Extra $12 OFF COUPON - Amazon
as of September 15, 2023 8:57 am
Unboxing
So, the box of this dash cam looks very simple, because there is only company logo and slogan.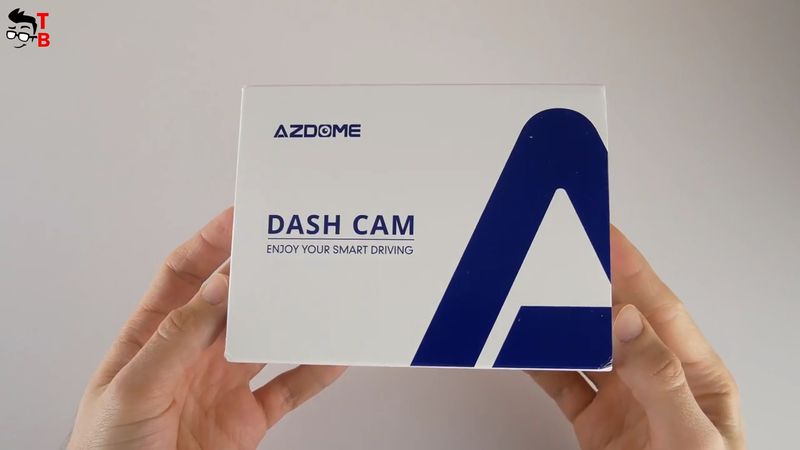 However, inside the box, there is a different stuff, such as dash cam itself, car charger, power cable, windshield mount, cable hiding clips, trim tool, user manual and even 32GB memory card.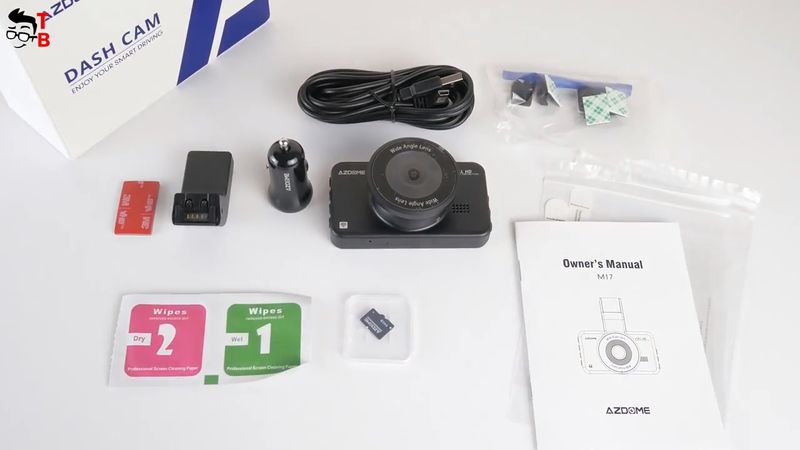 By the way, I told you that dash cam supports parking mode, but you need to buy hardware kit for that additionally. It is sold on Amazon for $16.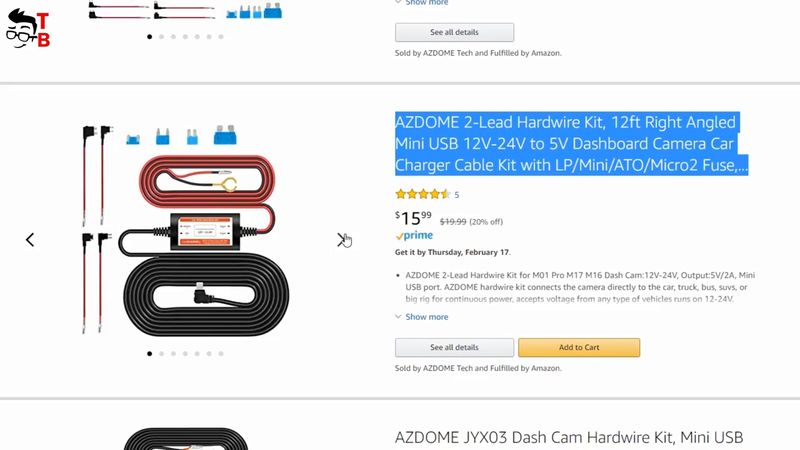 Design
Talking about design of AZDOME M17 dash cam, first, I want to mention a big screen with diagonal of 3 inches.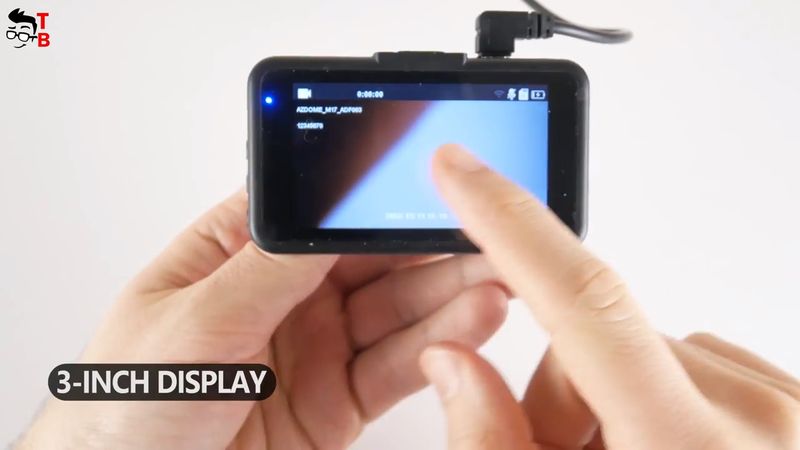 You know, it is one of the biggest screens on dash cams I have ever tested.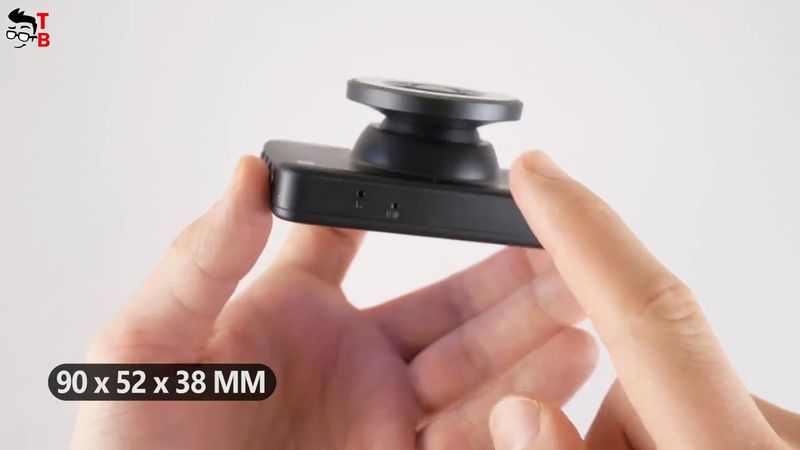 However, the dash cam itself is not very large. The dimensions are 90 x 52 x 38 mm.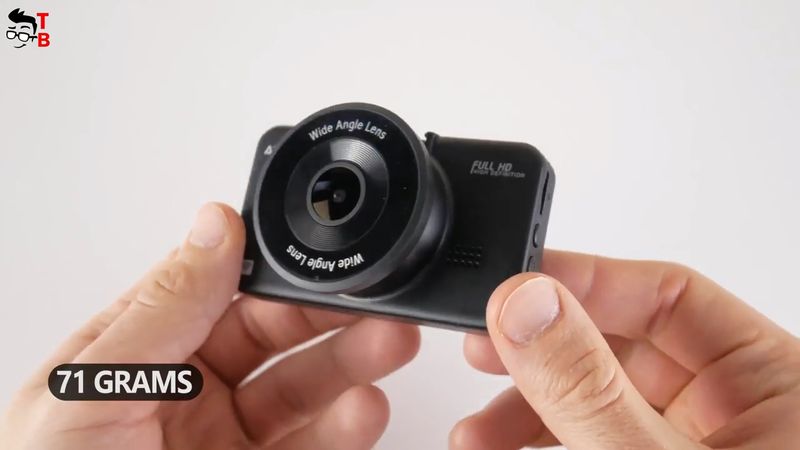 The weight is only 71 grams.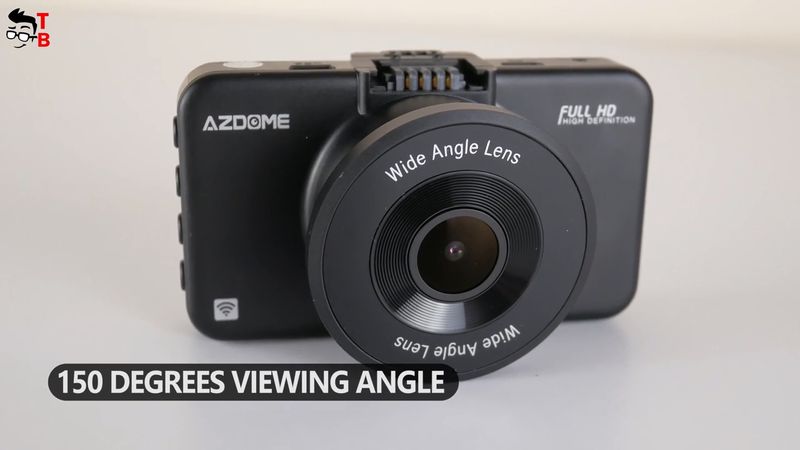 The second feature in design of this dash cam is the lens on the front. Just like the screen, the lens is very big. I think this is because of 150 degrees viewing angle. Most other dash cams have about 120 degrees viewing angle.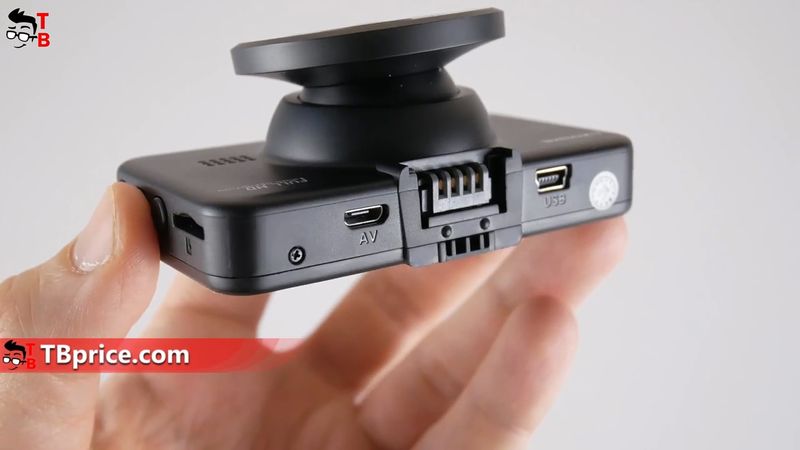 Then, the new AZDOME dash cam has AV and USB ports on the top.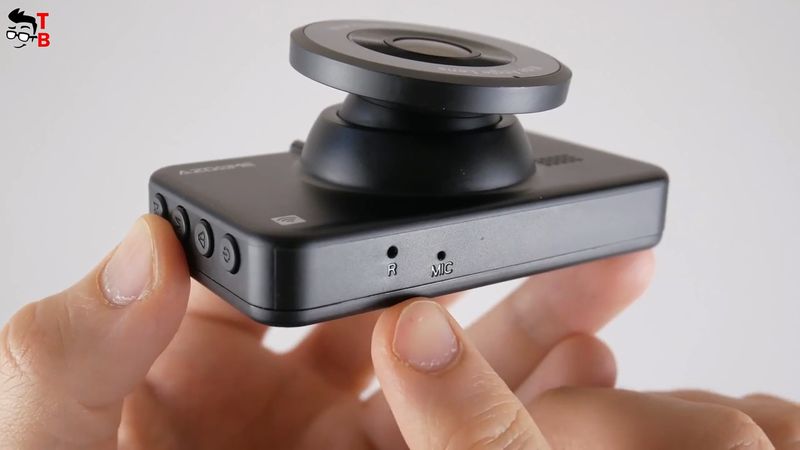 At the bottom, there is a reset button and microphone hole.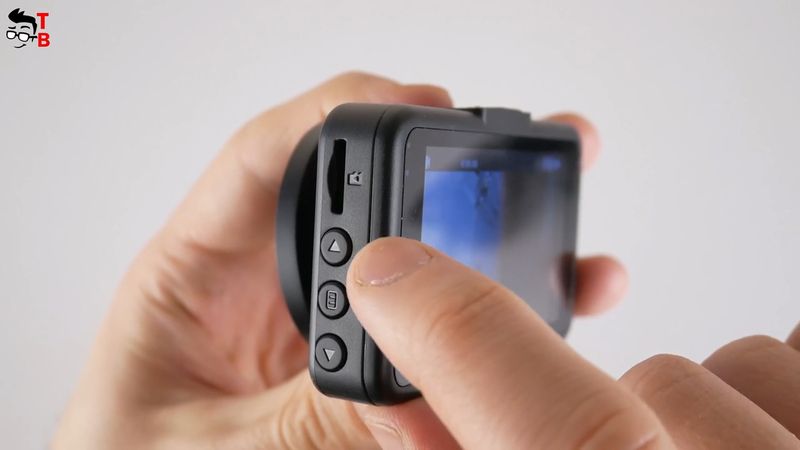 The physical control buttons are on the left and right sides, such as OK/record button, mode button, lock button and power button on the right; TF card slot, up button, menu button and down button on the left.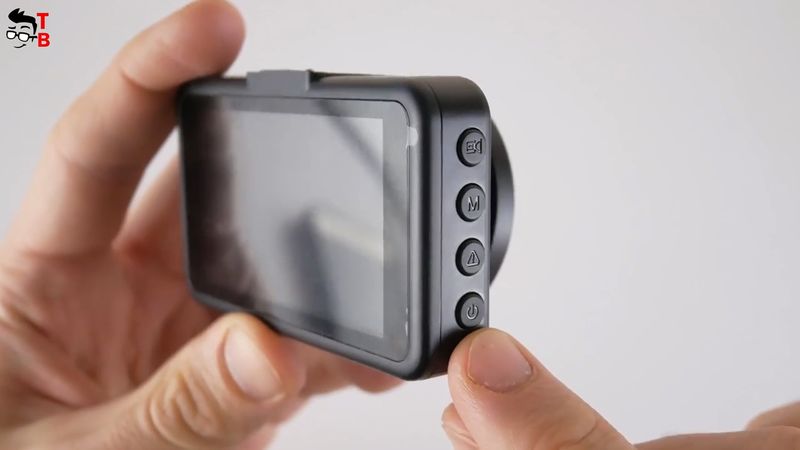 As you understand, the screen is not touch sensitive.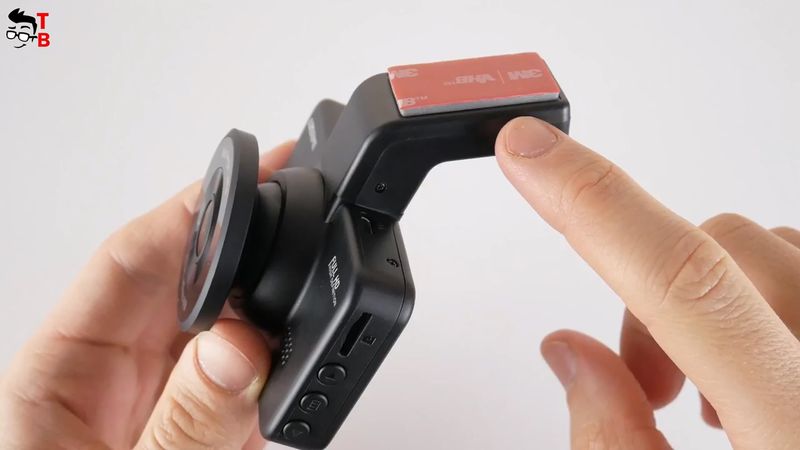 What else should you know about design of this dash cam?  First, the windshield mount is very simple, and you cannot move it to change the angle. However, the lens on the dash cam is adjustable, so it is not a problem.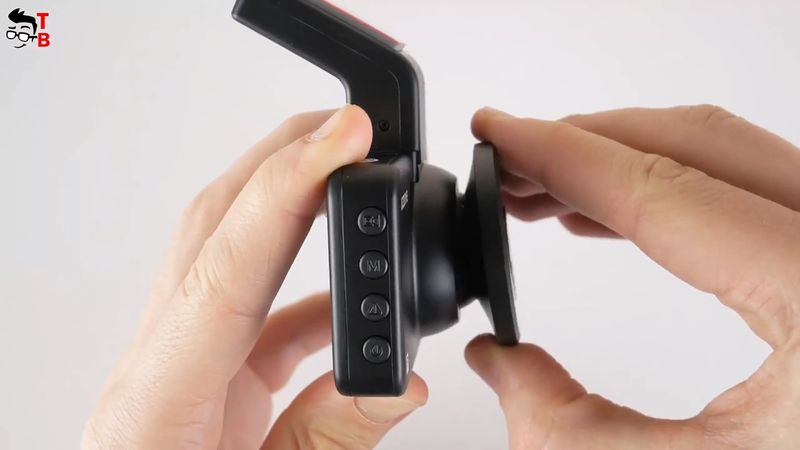 In addition, you can connect a power cable right to the dash cam, as well as to the windshield mount.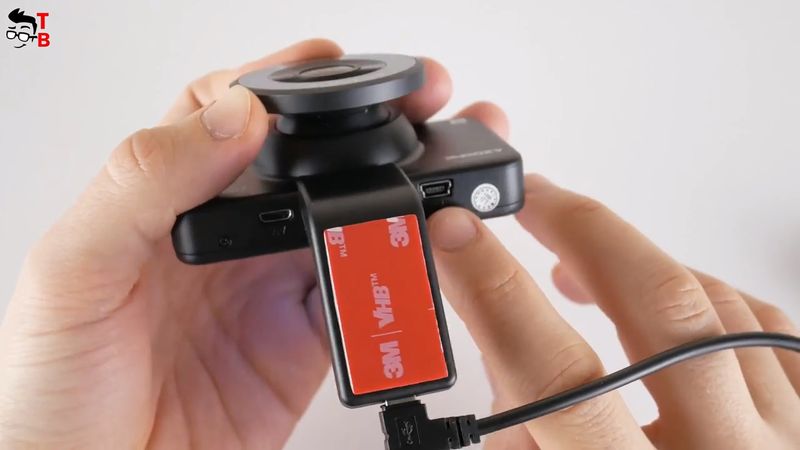 By the way, a car charger has two USB ports, so you can use the second USB port to charge your smartphone.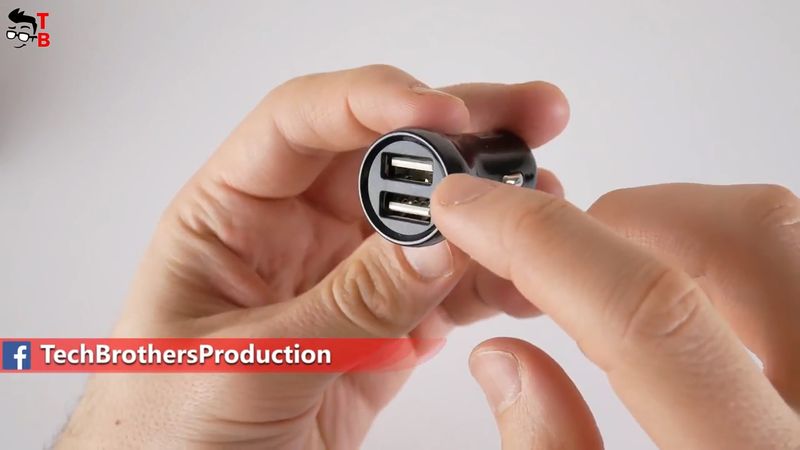 Now let's turn on the dash cam, and look at the settings.
Settings
In the left top corner of the main screen, we can see the name of Wi-Fi network and password from it. Later, we will check it.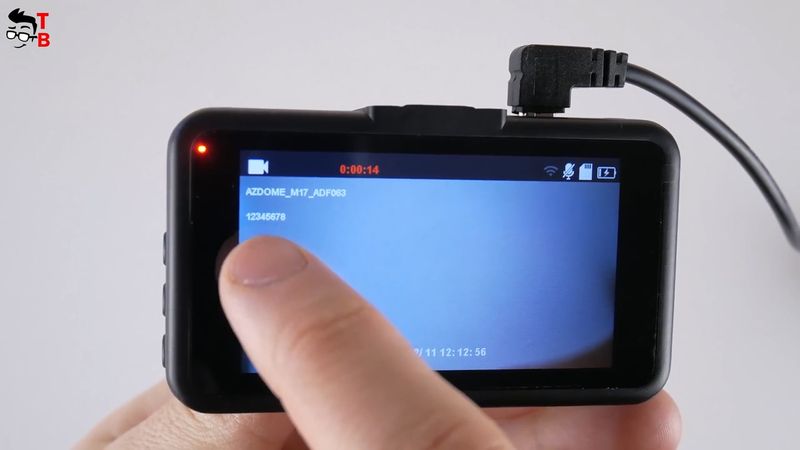 There is also an icon of movie clip time, and remaining recording time.
In the right corner, we have the icons of Wi-Fi, microphone, memory card and battery.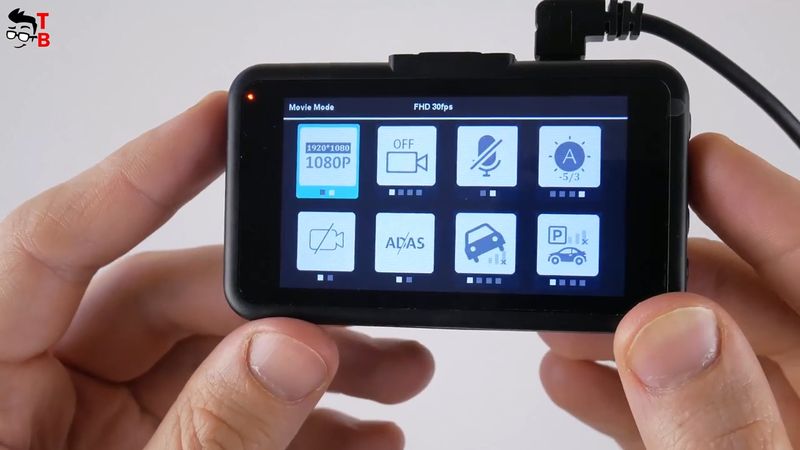 In the settings menu, first, we can change a video resolution: 1080p 30fps or 720p 30 fps.
Then, we can choose a movie clip time from 1, 3, 5 minutes, or turn it off.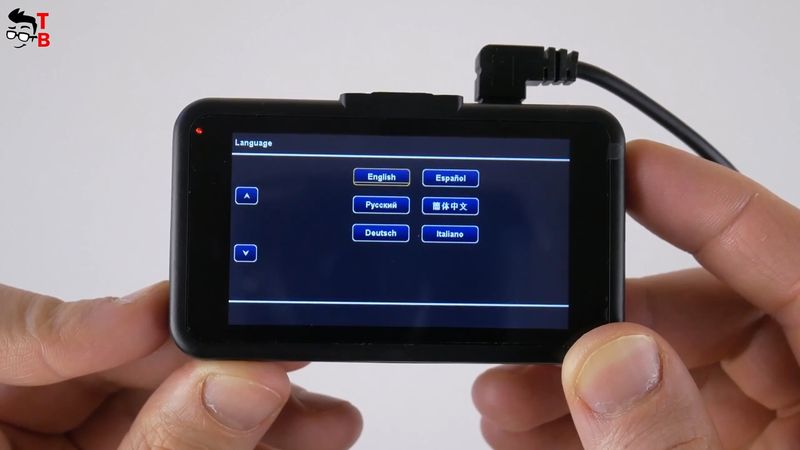 The next function is sound record. You can turn the microphone on/off.
The new dash cam supports video time lapse, Advanced Driver Assistance Systems, protect level and parking monitor.
In the settings menu, we can also change a language of dash cam.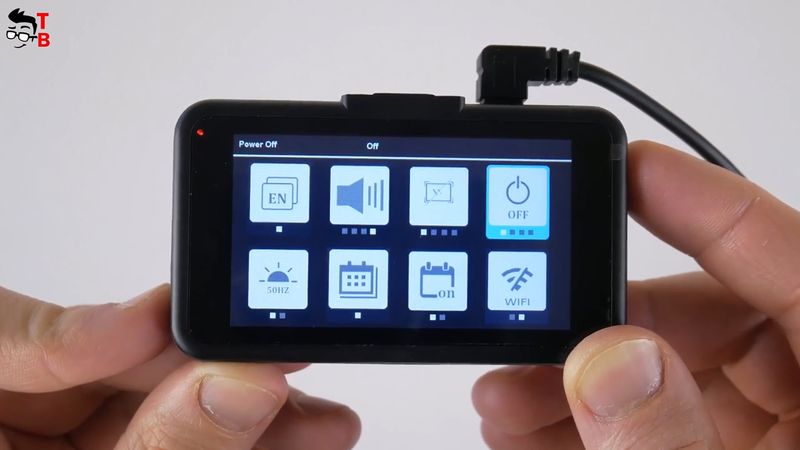 The other options are volume, LCD power save, power off time, flicker, clock settings, stamp, Wi-Fi, fatigue warning, automatic format SD card, manual format SD card, reset settings and firmware version.
So, the dash cam has many useful functions for its price. That's very good.
App
As I already said, AZDOME M17 supports Wi-Fi, so you can connect a dash cam to smartphone. For that, you need to install the app called AZDOME. It is available on Android and iOS devices.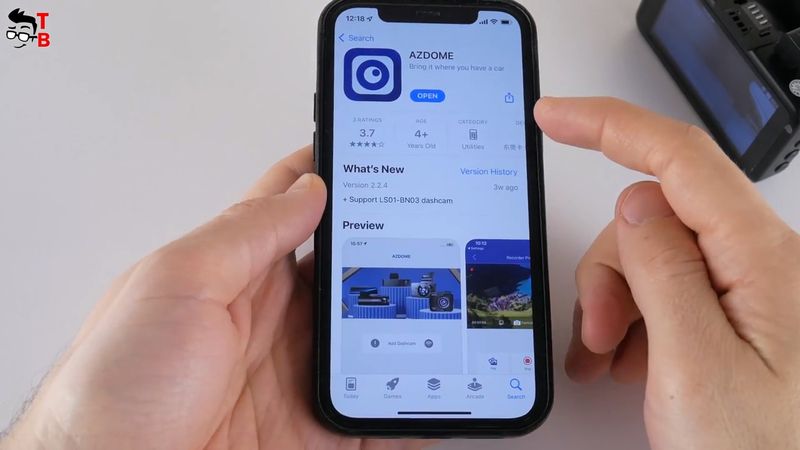 First, you need to connect to dash cam Wi-Fi network on your phone. The name and password of Wi-Fi network are on the screen of the dash cam.
After that, open the app, and click on check real-time video.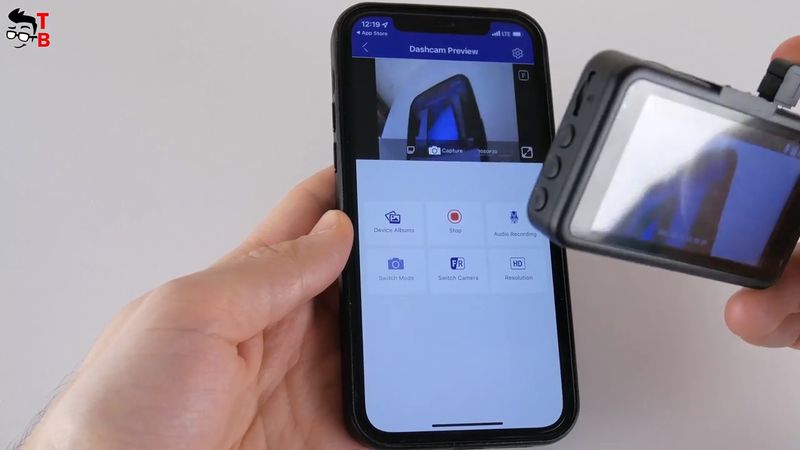 Now, you can see a live video from dash cam of your smartphone. There you can change video resolution, take a snapshot, stop/start video recording, audio recording, switch mode, switch camera.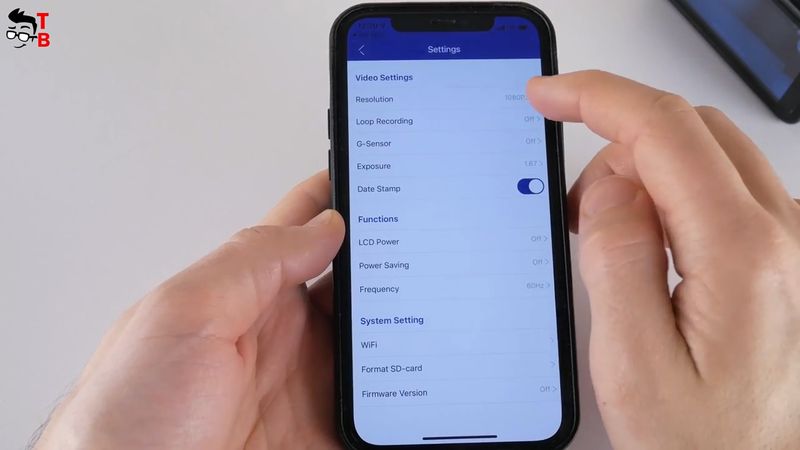 In the settings menu, we have the same options as on the dash cam itself, such as video resolution, loop recording, G-sensor, exposure, date stamp, and others.
You know, I have been using a triple dash cam from AZDOME for over half a year now, and I have never opened the app for all that time.
Video Quality
Finally, let's take a look at the video quality of this dash cam. This is the most important thing. As I already said, the maximum video resolution of AZDOME M17 dash cam is Full HD 30 fps.
However, I am more surprised by the viewing angle. It is 150 degrees. There is 6-glass wide-angle lens in the dash cam, so the viewing angle is very good.
In addition, the manufacturer claims that dash cam has a super night vision.
Conclusion
Overall, I can say that the video quality is good day and night. Of course, it is not the best, because it is a budget dash cam for $60 with Full HD resolution. However, I think that would be enough for most people.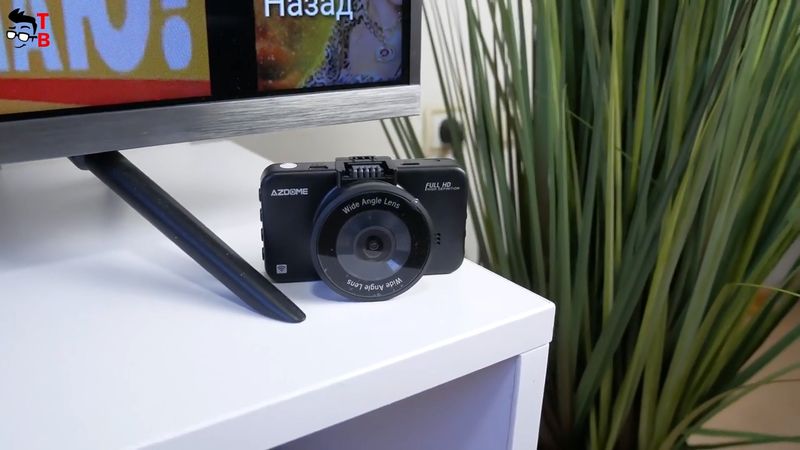 Moreover, the dash cam has many useful features, such as G-sensor, loop recording, 24 hours parking mode, and mobile app support.
I really like a big screen of this dash cam.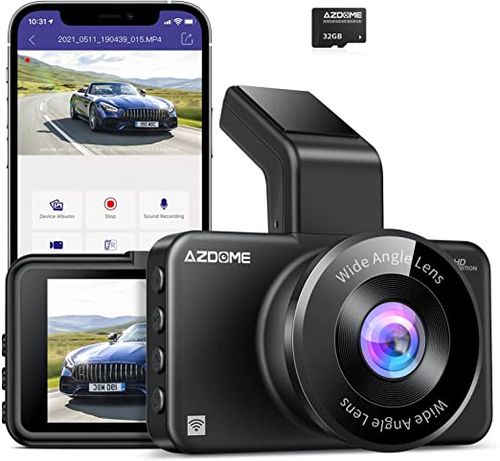 AZDOME M17 WiFi Dash Cam - Extra $12 OFF COUPON - Amazon
as of September 15, 2023 8:57 am