Do you remember about AWEI Company? This is a quite popular Chinese brand of wireless earbuds. We have already tested some TWS earbuds from AWEI.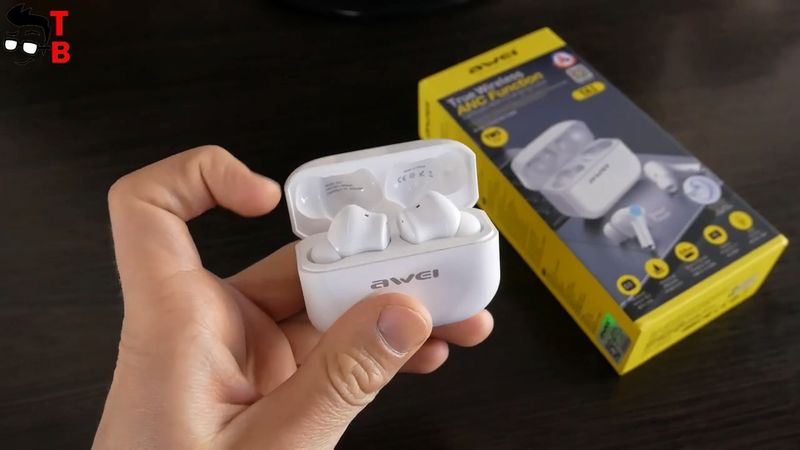 Now, I have the latest 2021 model of wireless earbuds with active noise cancellation – AWEI TA1. By the way, this is one of the cheapest earbuds with ANC. The price is only $35.
The other features of the new earbuds are Bluetooth 5.0, IPX4 level waterproof, gaming mode, touch control, and environment noise cancellation.
Where To Buy AWEI TA1?
Unboxing
This is how the box of AWEI TA1 looks like.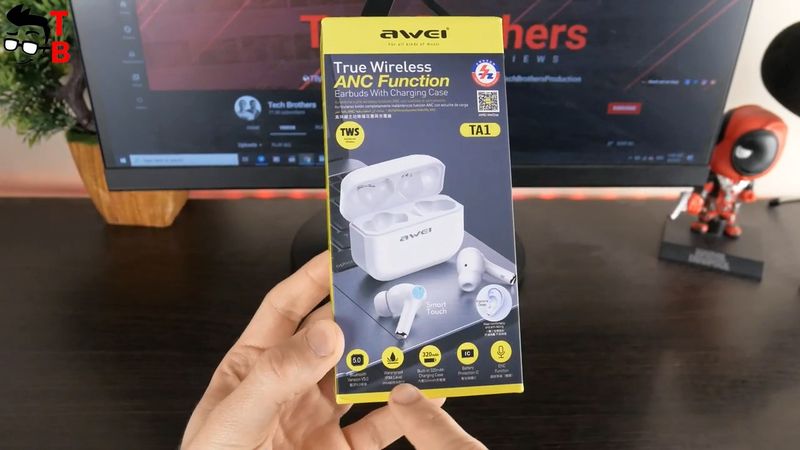 There is all information about earbuds on the box, such as main features, QR codes, etc.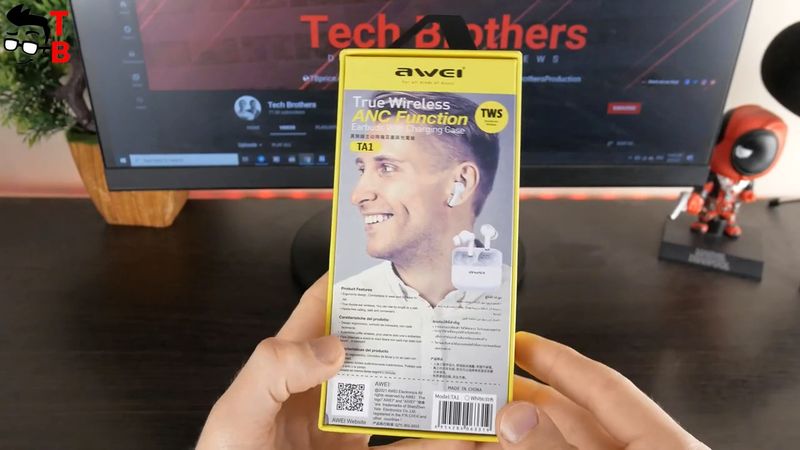 Inside the box, I found a charging case with earbuds, USB Type-C charging cable, extra silicone eartips, and a user manual.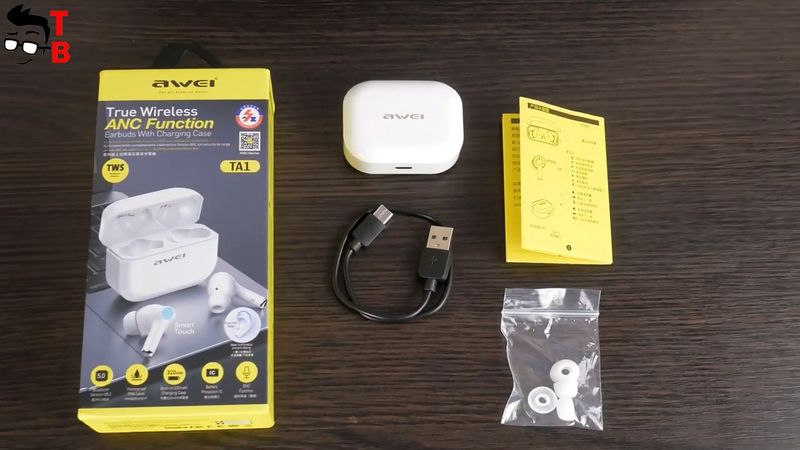 Now let's take a closer look at the earbuds.
Design
You know, AWEI TA1 is available in a single white color.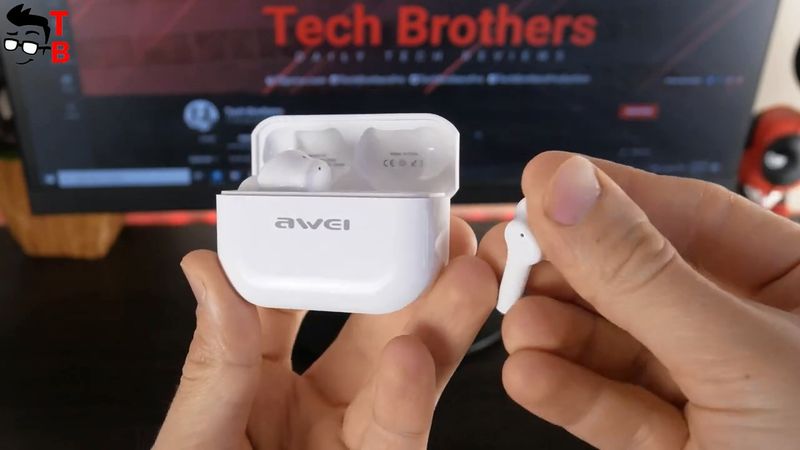 The charging case and earbuds are made of glossy plastic, but they are not slippery. That's very good.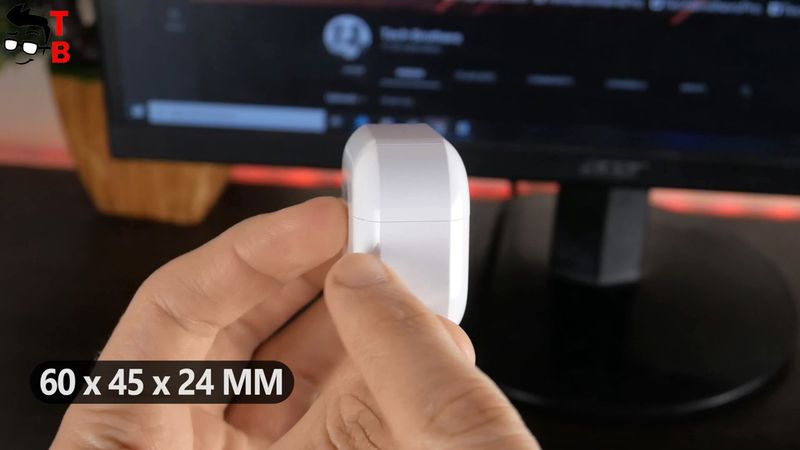 The size of the charging case is 60 by 45 by 24 mm.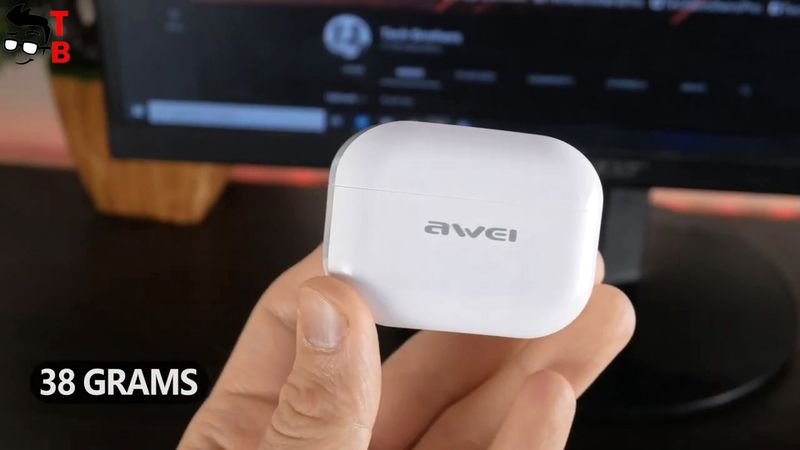 The weight is 38 grams.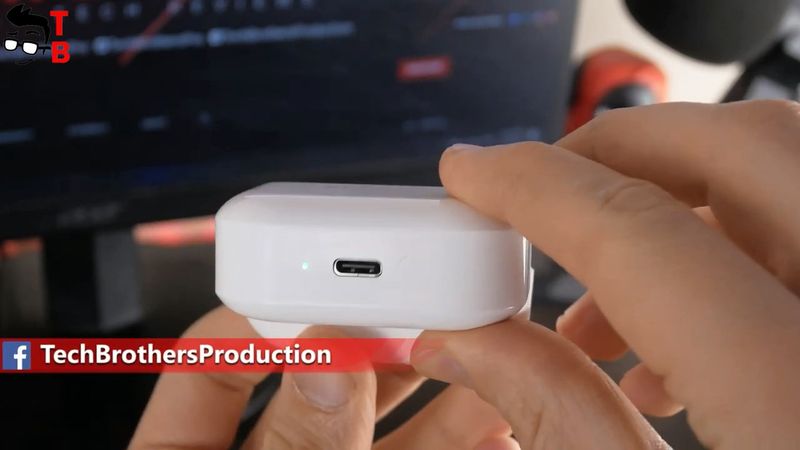 On the front of the charging case, we can see the AWEI logo. LED indicator, USB Type-C port, and physical button are on the bottom.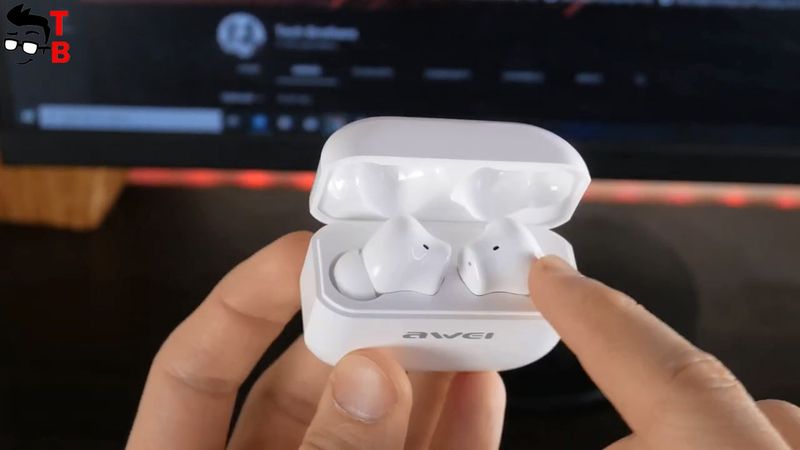 The lid of the charging case can be opened and closed easily. By the way, the lid is fixed when it is open, and this is good.
Inside the case, we can see left and right earbuds.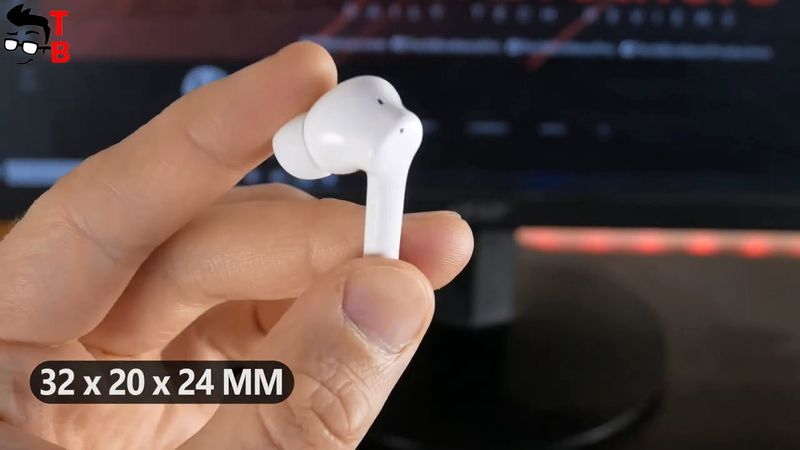 The size of one earbud is 32 by 20 by 24 mm.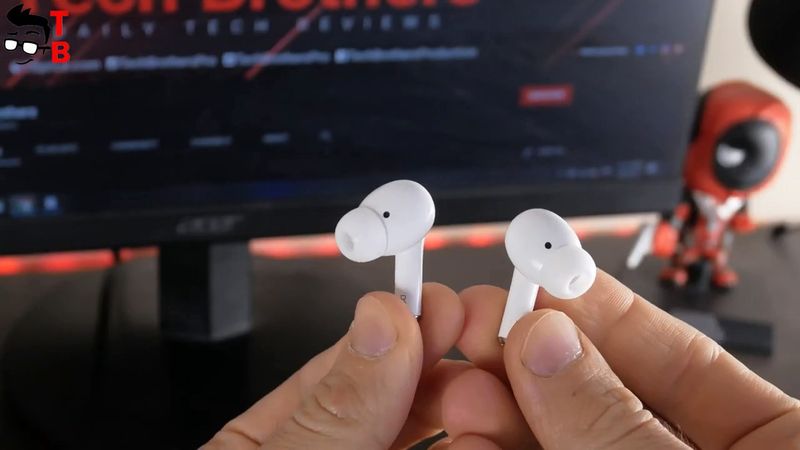 AWEI AT1 earbuds look similar to Apple AirPods, but they are much smaller. They also have silicone eartips of different sizes: small, medium, and large.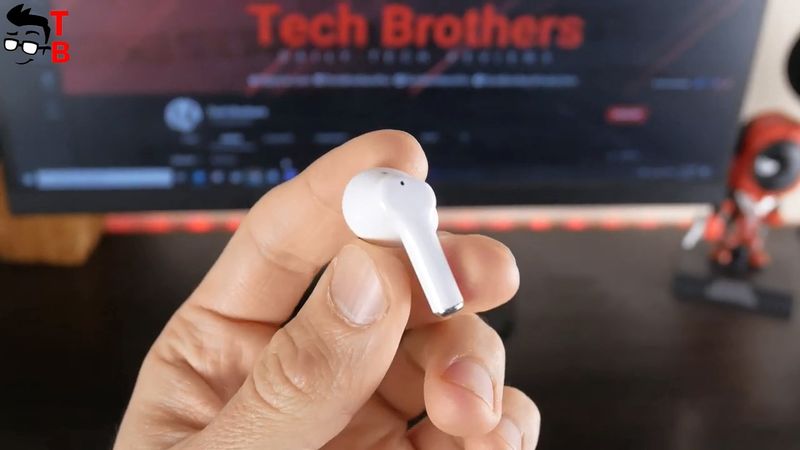 The touch panel is oval, and it is quite big. We will talk about control functions later in this article.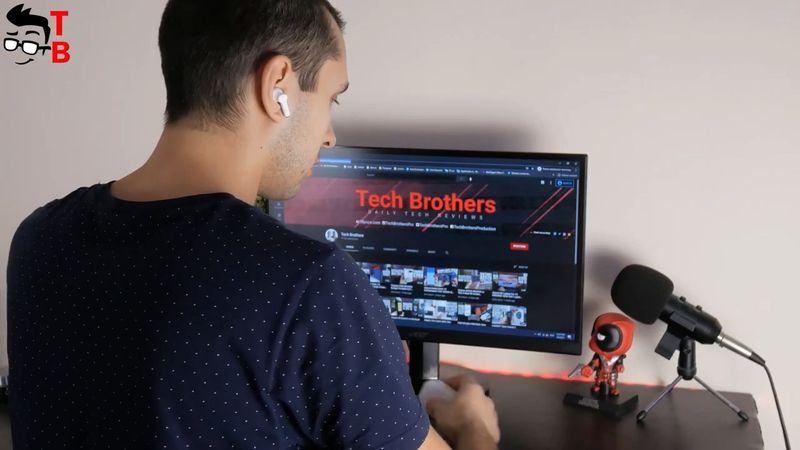 You know, these earbuds are very comfortable. I listened to music for hours, and I didn't want to take the earbuds off.
They also look very stylish in the ears, do you agree?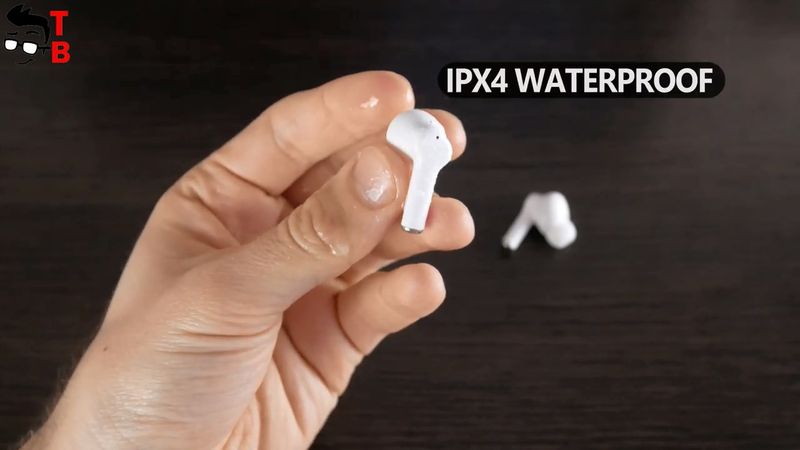 By the way, I forgot to tell you that AWEI TA1 is waterproof by IPX4 standard. The earbuds are not afraid of sweat and rain.
Connection
The connection of the new AWEI earbuds to smartphones is very simple. You just need to open a charging case and press the button on the bottom.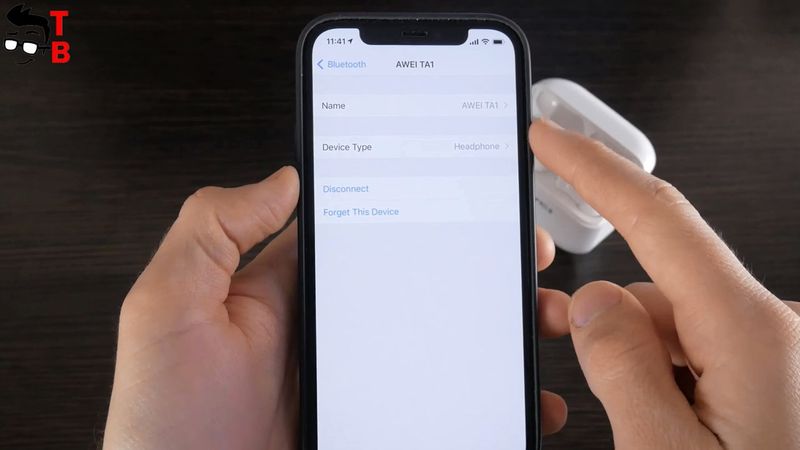 Then, go to Bluetooth settings, and choose AWEI TA1. Now, you can take one or both earbuds from the charging case and listen to music.
By the way, AWEI TA1 uses Bluetooth 5.0 technology for connection with mobile devices. So, you can use the earbuds with Android and iOS smartphones.
Control Functions
As I already said, the new earbuds have touch control buttons. There are many control functions available, such as play/pause the music, switch to the next or previous track, and call a voice assistant on the smartphone.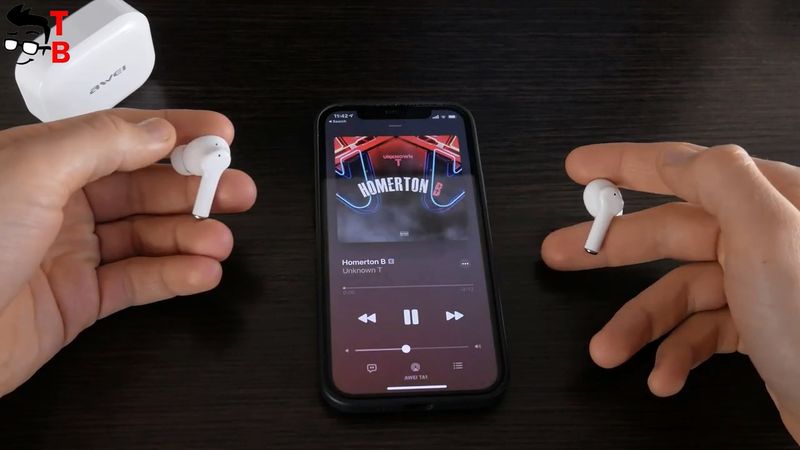 You can also enable gaming mode with the triple press on the right earbud.
One of the main features of AWEI TA1 is active noise cancellation, and you can enable noise reduction mode with a long press for about 2 seconds.
Latency Test
OK, now, I want to test the latency. You can see that earbuds have quite low latency in video playback, so you can watch videos on YouTube, and don't worry about audio desynchronization.
Also, I want to test latency in games, but first, let's enable gaming mode on earbuds.
You know, I don't notice any latency. It is very comfortable to play PUBG Mobile with AWEI TA1 earbuds.
Microphone Test
Now, we have a microphone test. The Chinese manufacturer says that AWEI TA1 earbuds have environment noise reduction. It means that microphone quality should be good in noisy places. Let's check it out.
Hey, I record this sound on a microphone of AWEI TA1 earbuds in a quiet place. The sound quality should be good. What do you think? Write in the comments below.
Now I am in a noisy place, and environment noise cancellation should work. It is really noisy outside. Do you hear me worse than before?
I listened to both sounds in my studio and realized that the earbuds have very good microphone quality. AWEI TA1 has one of the best microphones I have tested.
Sound quality
AWEI TA1 earbuds support SBS and AAC audio codecs. The sound quality is really good for $35 wireless earbuds. If you like bass in music, then turn up the volume to maximum. You will be surprised.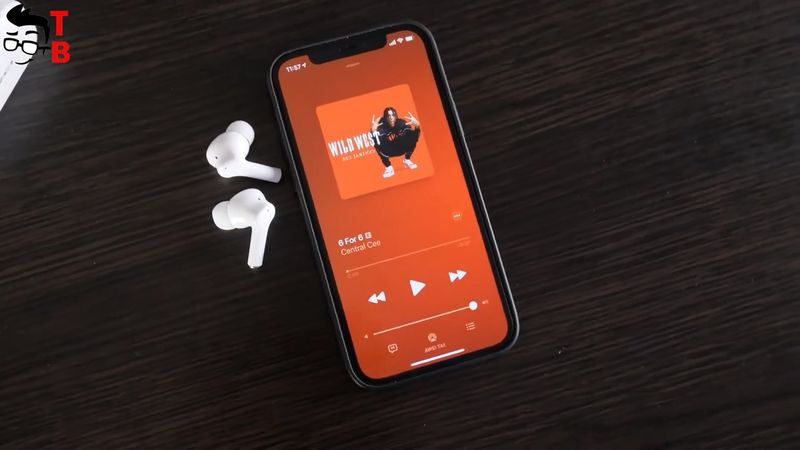 However, if you mostly listen to vocal music, you will also be satisfied.
As for active noise cancellation, it really works, but not as good as on more expensive earbuds. You can still hear a little noise in a crowded places.
Battery
You know, the battery life of AWEI TA1 is not the best. The earbuds play for about 4 hours on a single charge. Using charging case, you have additional 16 hours. It is not bad, but also not great. Just OK.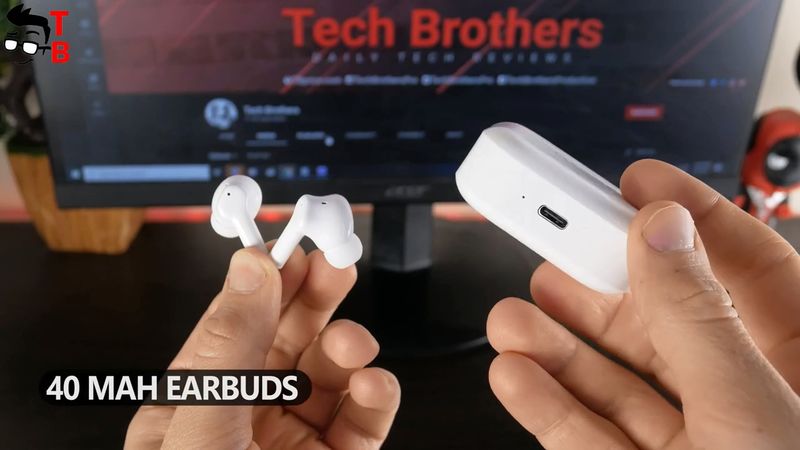 The charging case of AWEI TA1 has a battery capacity of 320mAh. The earbuds have 40mAh batteries.
Conclusion
Now let me tell you what I like and dislike about these earbuds. First, I like the price of AWEI TA1. The earbuds are very affordable – only $35.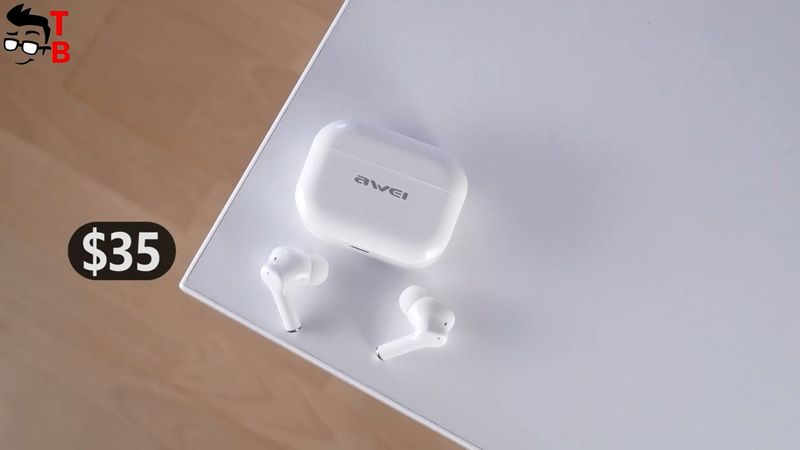 The next feature is active noise cancellation. It doesn't work as well as on the more expensive earbuds, but it's still a good feature for a budget device.
The microphone was a big surprise for me. I was really impressed by the mic quality. It is one of the best I have tested on wireless earbuds.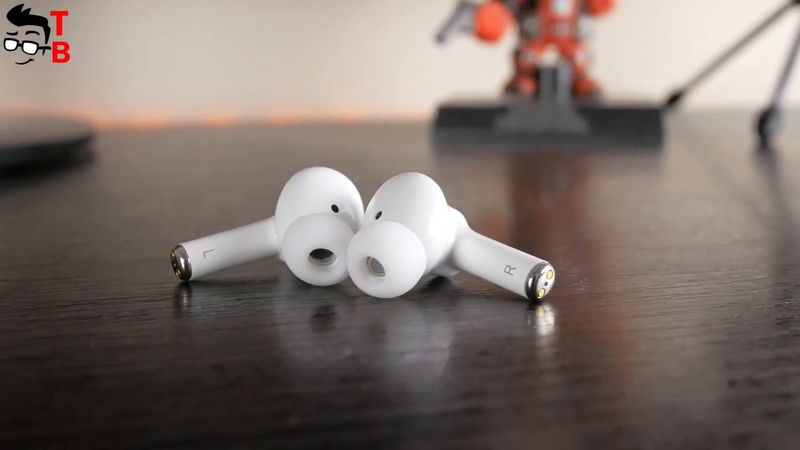 The sound quality is also good, especially bass at high volume. Battery life is just OK. It is not great, but also not bad.
In general, I can recommend buying AWEI TA1 earbuds. You will definitely not be disappointed in them.
Where To Buy AWEI TA1?