Amazfit has released many new watches recently. We already made articles about Amazfit GTS 2, GTR 2, Amazfit BIP U, and Amazfit POP. All of them have different prices and features.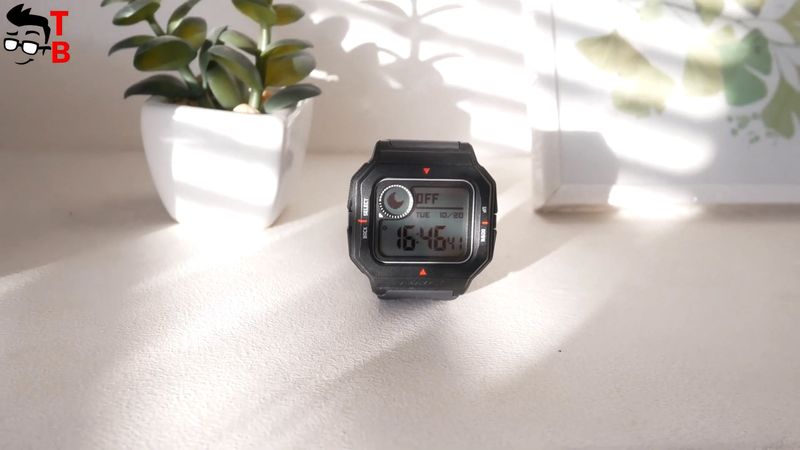 However, Amazfit NEO is a completely new watch. It doesn't look like the other Amazfit watches. First, it has a retro design. Secondly, the new watch has an always-on black and white display.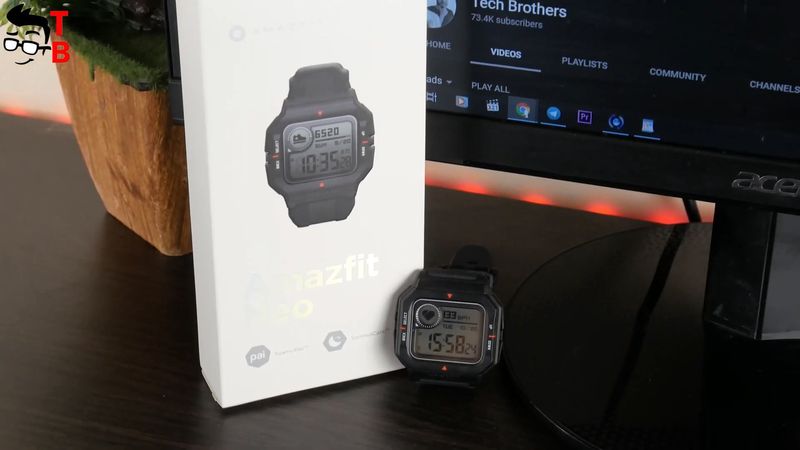 Actually, Amazfit Neo doesn't even look like a smartwatch, but it has a heart rate sensor, sport modes, PAI, notifications, and other features.
OK, let's start the review with unboxing, and then talk about all the functions of Amazfit NEO.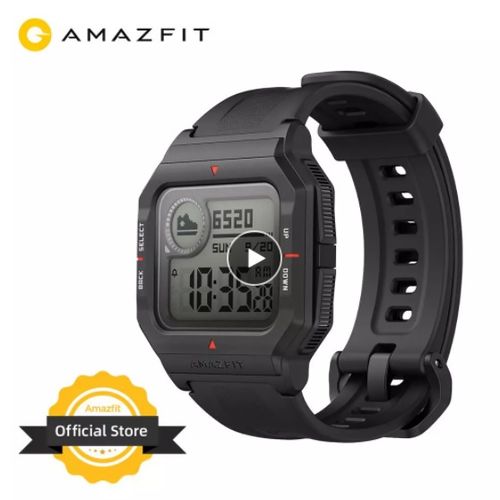 In Stock 2020 Amazfit Neo Smart Watch - Aliexpress
as of September 26, 2023 8:21 am
Unboxing
So, the new Amazfit watch comes in this white box. We can see the image of Amazfit NEO and its two main features on the front, such as Huami PAI and Sumnus Care. We will talk about them a little later.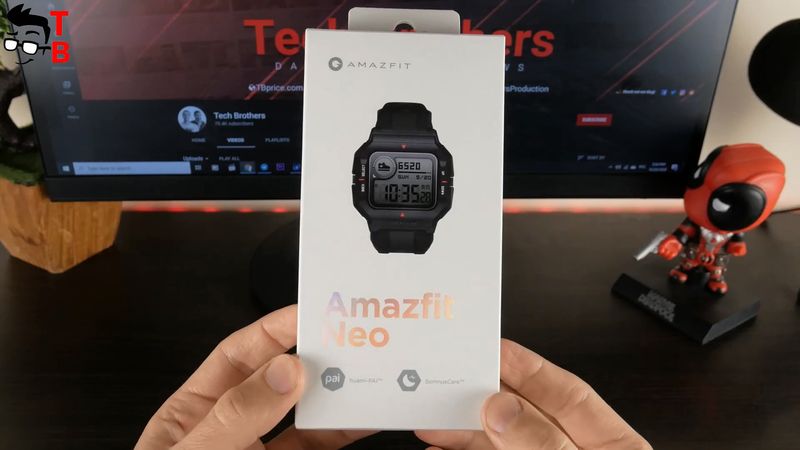 On the back, there is a specifications list. As you can see, all inscriptions are in English, because I have a global version of the watch.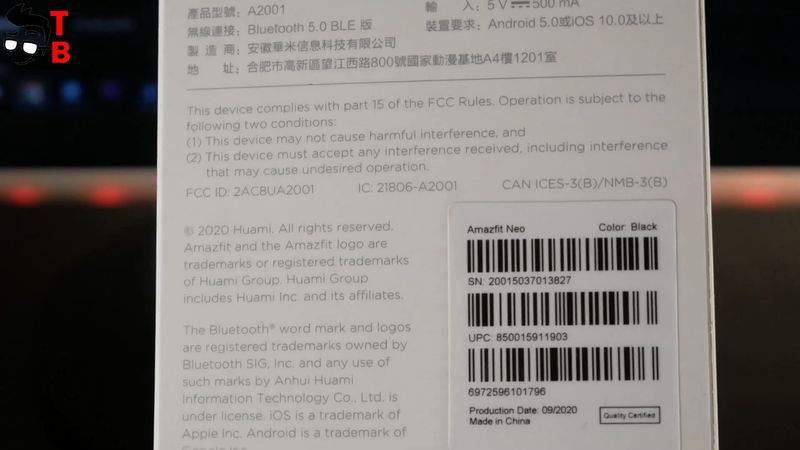 After opening the box, you will find the watch itself, charging base, and a big user manual in different languages, including English.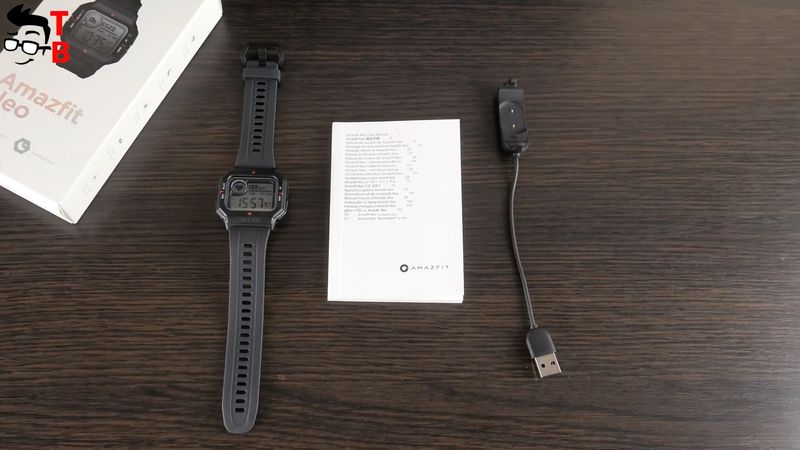 By the way, I forgot to tell you the price of Amazfit NEO. I have bought it for only $40 on Aliexpress. This is a very affordable fitness watch.
Design
As I already said, the main feature of Amazfit NEO is retro design. The new watch has four physical buttons: back and select on the left side, up and down on the right side.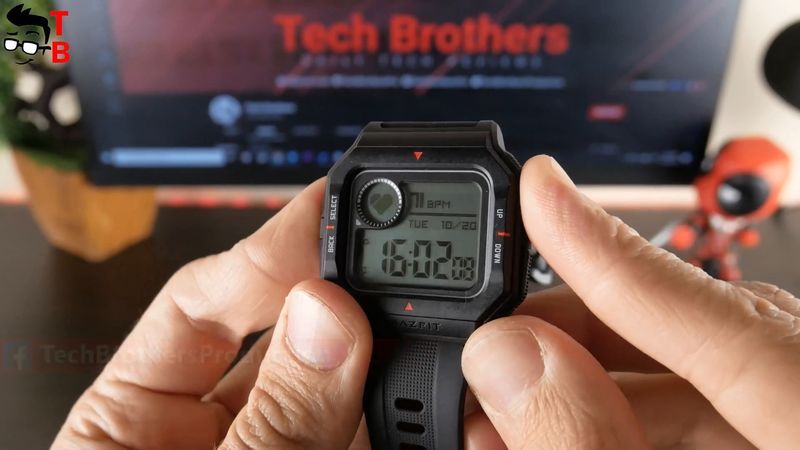 The display is not touch-sensitive. You can only use the physical buttons.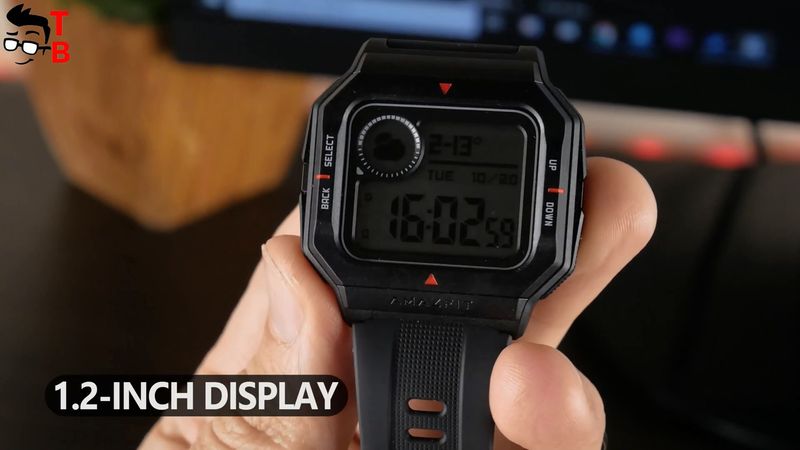 Talking about the display, it has a diagonal of 1.2 inches. This is STN black and white panel. You know, the screen is not reflective, like Amazfit BIP, but it is very good in direct sunlight. You can see everything on display outdoors.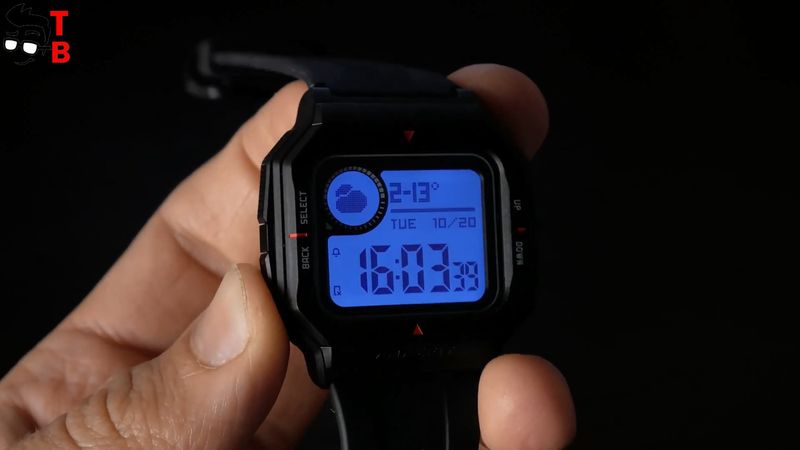 By the way, the screen has a backlight, so you can see the time and use the functions of the watch in the dark.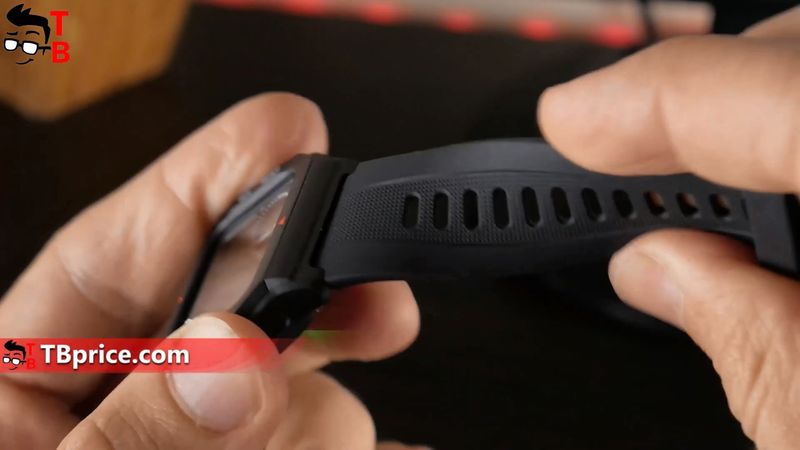 The body of the watch is made of plastic, while the strap is TPU. You know, it seems the strap is not removable.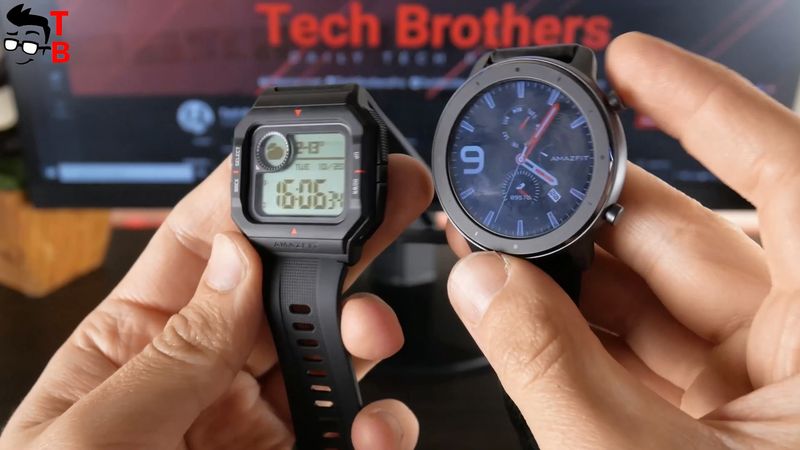 The weight of Amazfit NEO is only 32 grams. Also, it is quite a compact watch. You can compare the size of my Amazfit GTR 47mm and Amazfit NEO.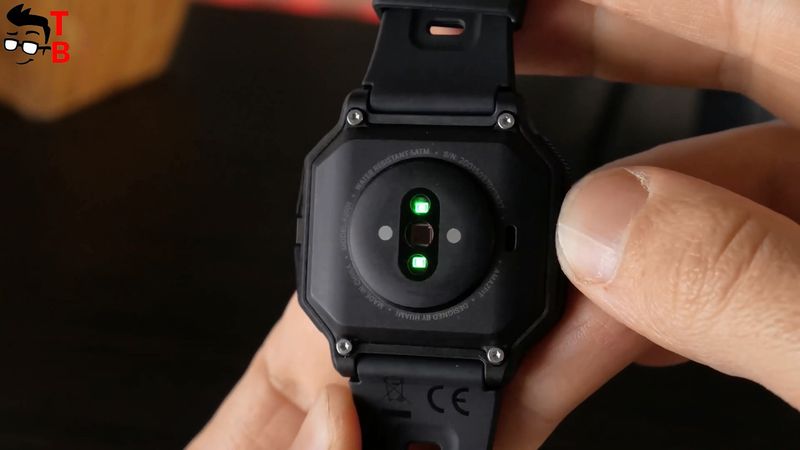 On the back of the watch, there are two charging contacts and a heart rate sensor.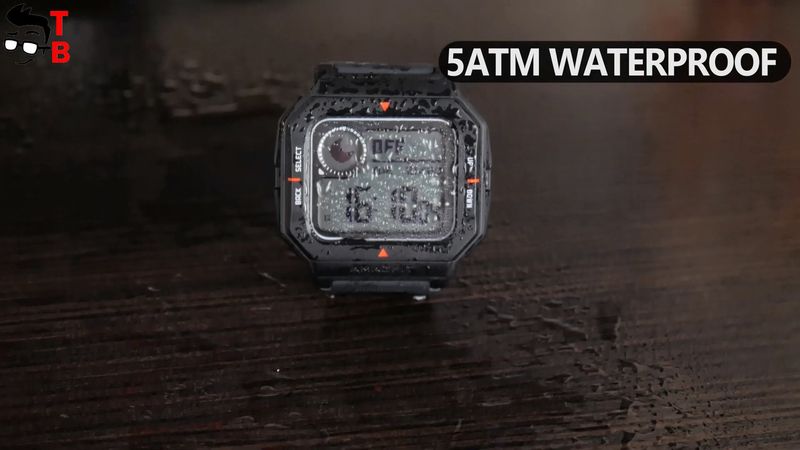 Also, you should know that Amazfit NEO is waterproof to a depth of up to 50 meters. Although this is not a sports watch, you can take a shower and even swim with Amazfit NEO in the swimming pool.
Functions
Amazfit NEO is a very unusual watch. It has not only a retro design but also weird control.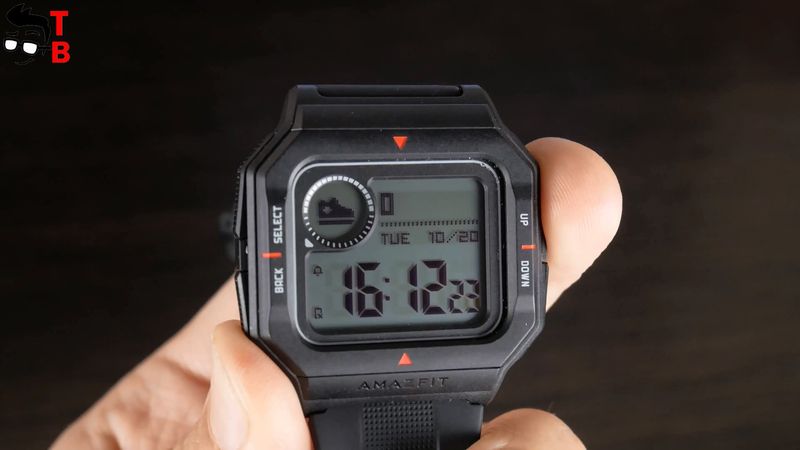 Most of the screen always shows the time and date.
In the left top corner, there are main functions. You can change them with up and down buttons on the right side. There are steps, distance, calories, weather, do not disturb mode, stopwatch, alarm clock, PAI, and heart rate.
The watch doesn't even have a settings menu.  All the settings are on the smartphone.
You know, I really hate that sound when I press buttons. Let's try to turn it off in the app on a smartphone.
App
Amazfit Neo has a companion app on mobile devices. It is Zepp, but before it was called Amazfit. Zepp is the new name of the Amazfit app now.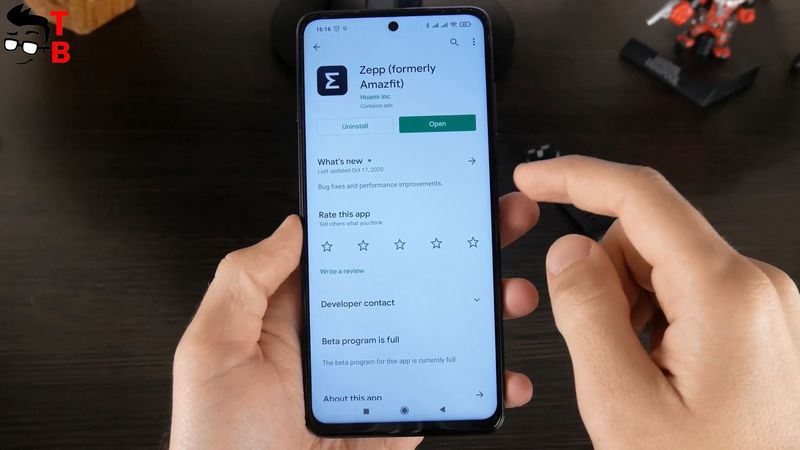 So, if you want to turn the sound off, then go to Profile, Amazfit Neo, Sound settings and turn off the first option – key tone.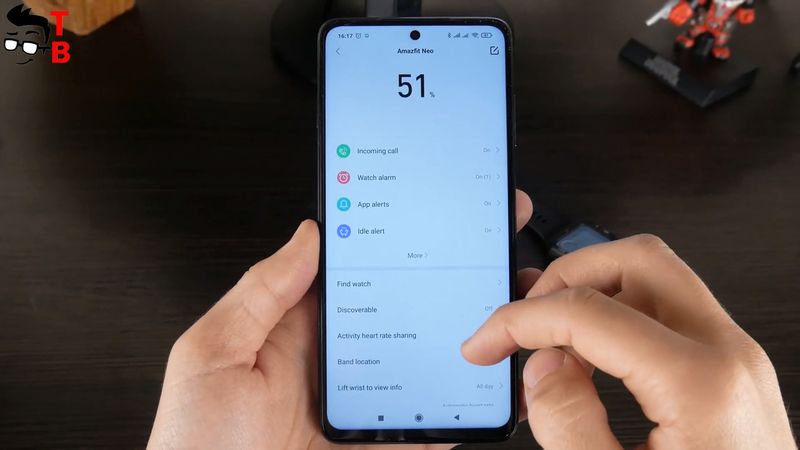 The other functions in the app are about the same as other Amazfit watches. On the main screen, you can see the steps, distance, sleep time, heart rate, and PAI.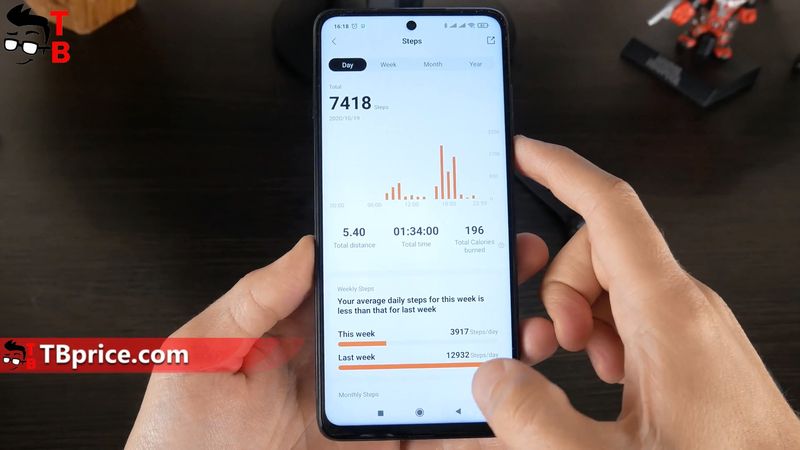 In the settings, you can turn on/off the incoming call, set watch alarm, app alerts, idle alerts, and others.
You can also choose the heart rate detection method, watch display settings, sound settings, weather settings, etc.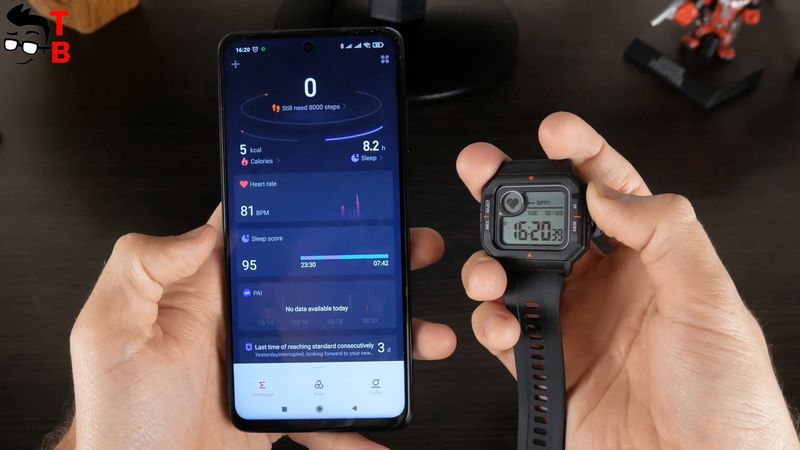 As you can see, Amazfit NEO has only one watch face, and you cannot download more through the app.
There are three sports modes in the app: running, walking, and cycling. New watch Neo doesn't have built-in GPS, so you need to do sports with smartphones.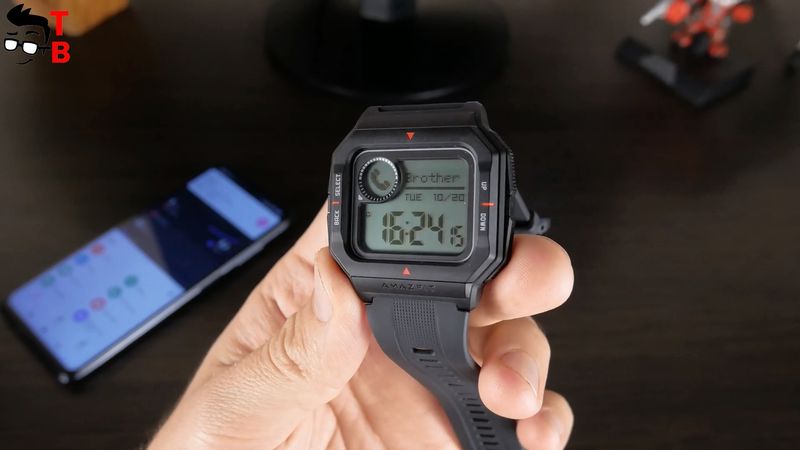 Now, I want to show you the incoming calls on Amazfit Neo. It looks like this. There is no contact name on the screen, just a notification about a call or a new message.
Battery Life
Talking about battery life, new watch Neo runs about 28 days with everyday usage and 37 days with battery saving mode.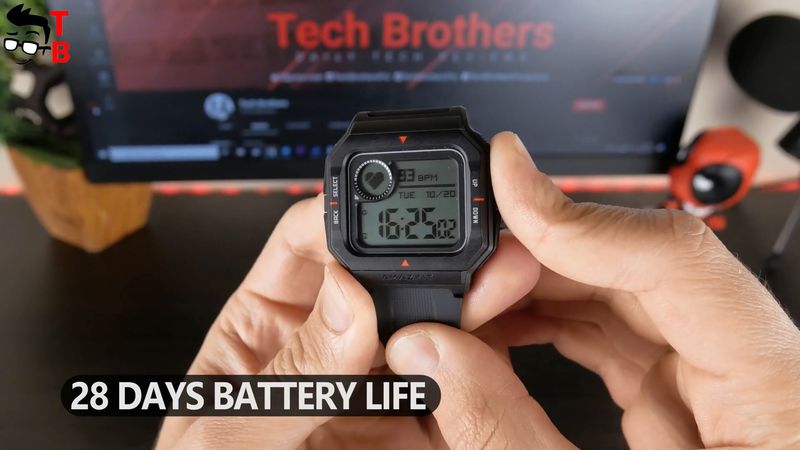 Actually, there is no special battery saving mode. It means that you turn off Bluetooth, heart rate, and lift-to-wake functions.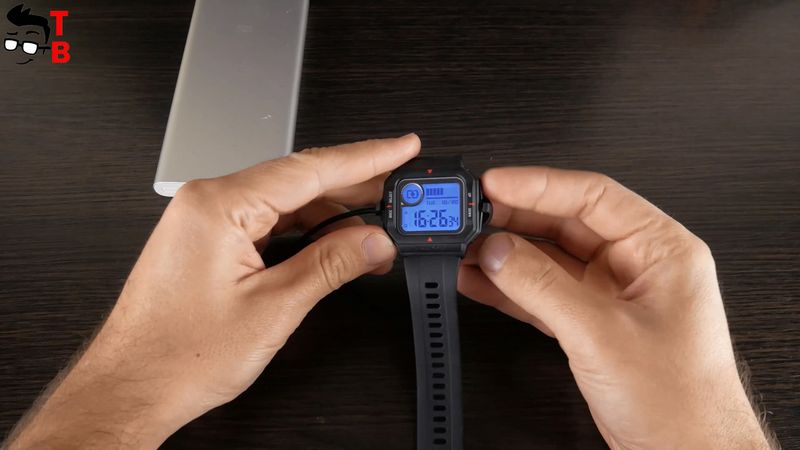 Conclusion
So, Amazfit Neo is one of the weirdest watches of 2020. From one side, it has some useful functions, such as heart rate monitor, PAI, stopwatch, pedometer, notifications. You can also use three sports modes in the app: running, walking, and cycling.
Also, I like the battery life.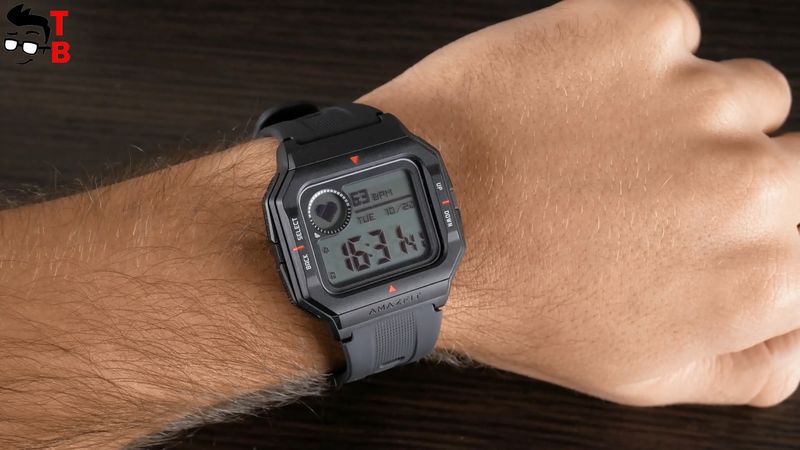 However, I understand that design is not for everyone, and it is very bad that I cannot read new notifications or see who is calling me.
Also, Amazfit NEO doesn't have a built-in GPS, so if you are running, you need to take the phone with you.
To be honest, I don't really like Amazfit Neo, and most likely I will not use this watch. However, if you a retro fan, then it will be interesting to you.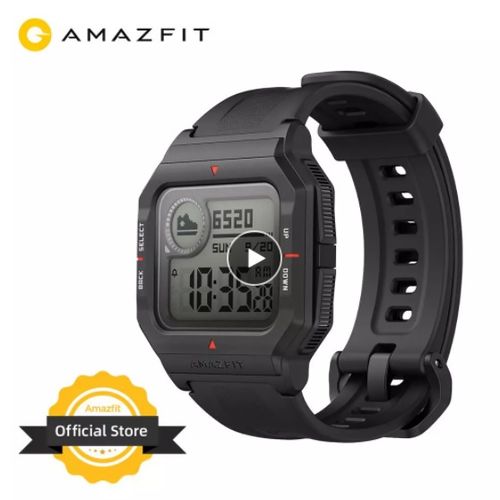 In Stock 2020 Amazfit Neo Smart Watch - Aliexpress
as of September 26, 2023 8:21 am