Can you guess what is it? It looks like a bulb, however inside is 360-degree WiFi camera. Yeah, it sounds fantastic, but this gadget combines both light bulb and IP camera. Today we have unboxing and review of Alfawise JD-T8610-Q2. The name is very long and complicated so we will call it just Alfawise Camera Bulb.
So, let's start with unboxing, and then review main features of this camera.
[wpsm_offerbox button_link="https://goo.gl/upTMBK" button_text="BUY IT NOW" price="$21.99″ price_old="$28.19″ title="Alfawise JD-T8610-Q2 REVIEW Wireless WiFi IP Camera Bulb with Motion Detector " thumb="http://www.tbprice.com/wp-content/uploads/2019/01/11_1.jpg" logo_thumb="http://www.tbprice.com/wp-content/uploads/2018/04/gearbest-logo.png" ]
Unboxing
Alfawise Camera Bulb comes in a white box. There is interesting picture on the front panel.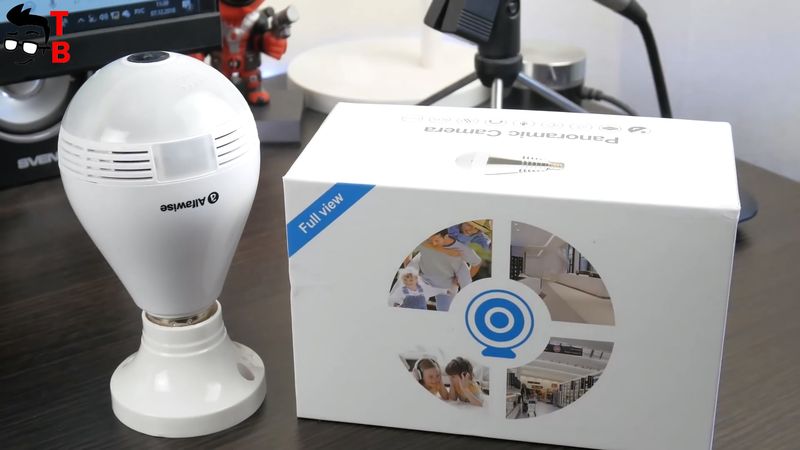 Also you can see main features of this camera on the side, such as night vision, panoramic mode, motion detection, etc.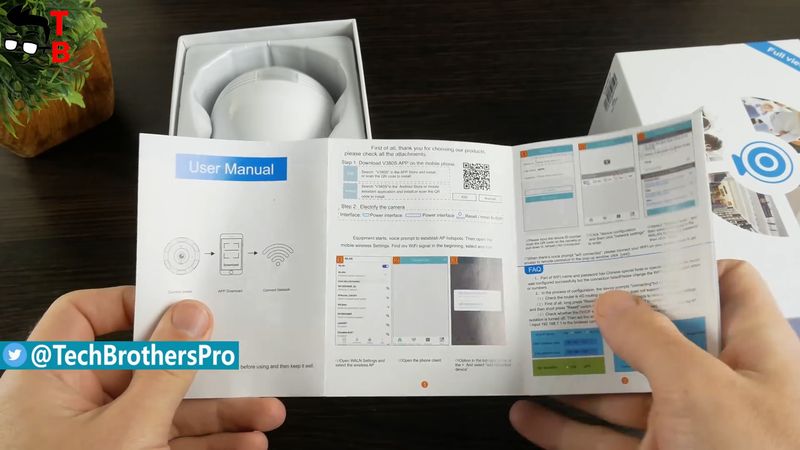 When you open the box, you will see the user manual in English.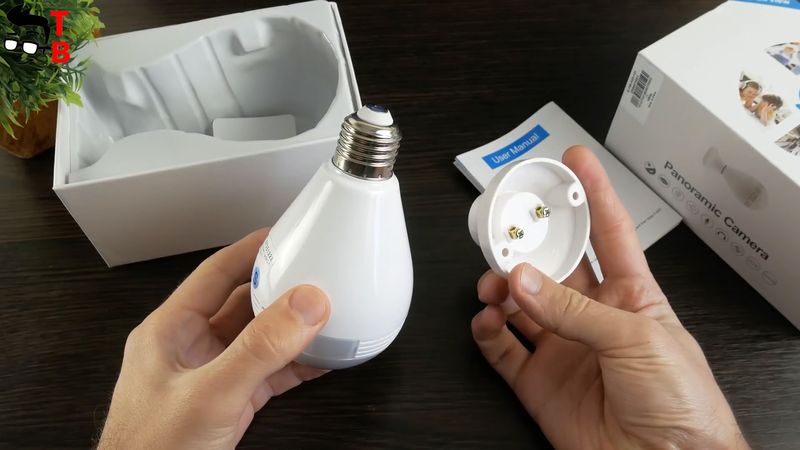 There is tutorial how to connect the camera to smartphone. Alfawise Camera Bulb comes with a base.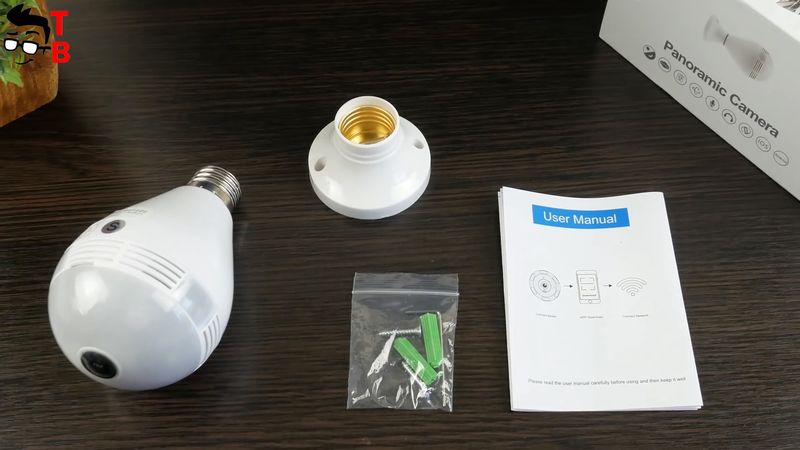 I am not sure why you need it, because the camera is inserted into a regular bulb holder.
Design
If we talk about design of this camera, then it looks like a regular bulb with E27 base. It doesn't require additional power, just insert into bulb holder.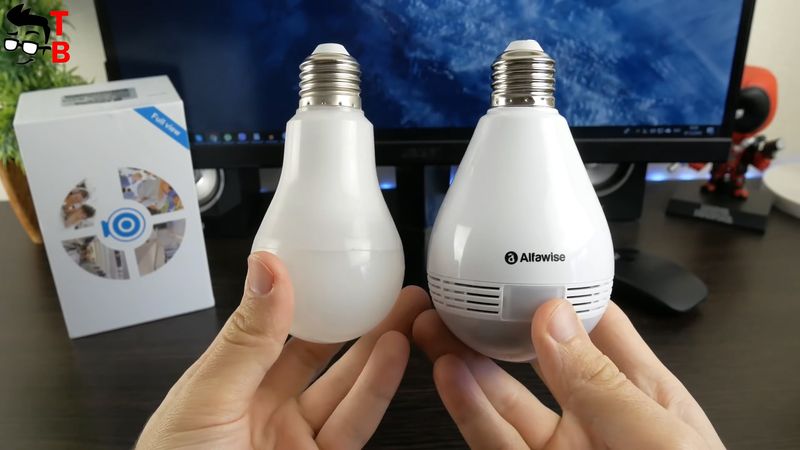 The dimensions of Alfawise Camera Bulb are 14.5 by 6.8 cm. The gadget has speaker for two-way communication. It is located on top, near the camera lens. On side, you can find slot for memory card, LED light and vent.
As we already said, this is not only a camera, but also a bulb. It is equipped with three white lights 1W, which can be remotely controlled by smartphone.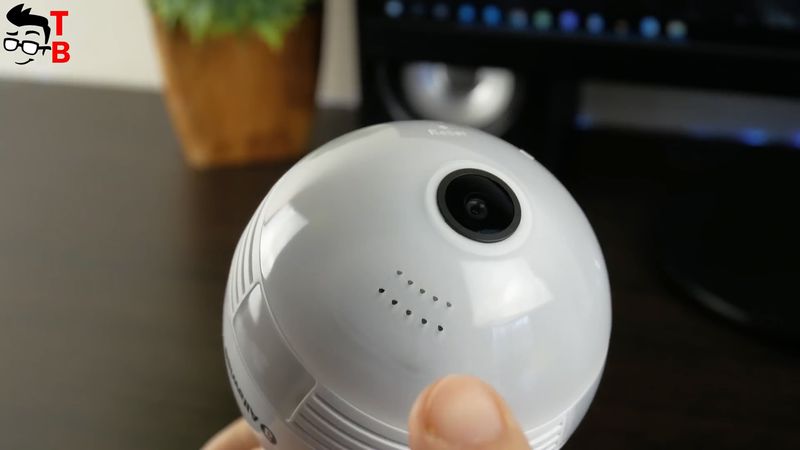 That's all! The design is very simple and does not attract attention, as befits a hidden camera.
Specifications
Talking about specifications of Alfawise Camera Bulb, it is equipped with 1.3MP fisheye lens with 360-degree field of view. Later we will show you real samples from camera.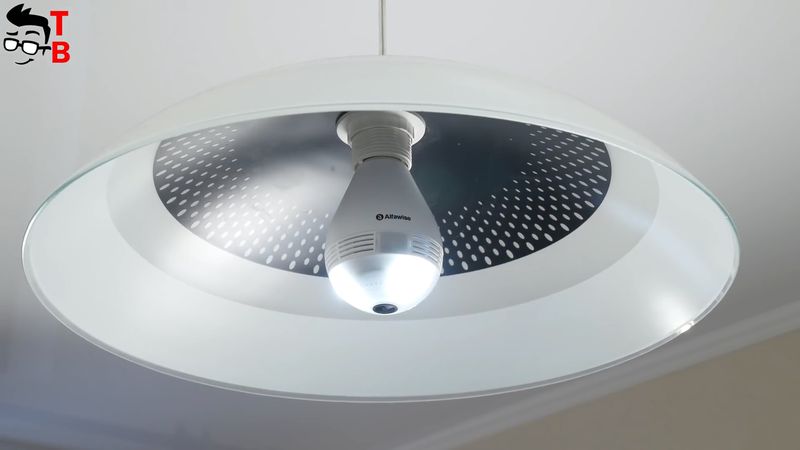 The video of Alfawise JD-T8610-Q2 in our test is recorded in 960 by 960 pixels resolution at 20 fps. Also, the camera has motion detection sensor, night vision via 3 IR LEDs, and microSD support up to 64GB.
The gadget is connected to smartphone via WiFi. So, let's try to connect the camera to Android smartphone, and review main functions.
Camera App
First, you need to download companion app on your mobile device. The app is called V380S. It is available on both Android and iOS. Moreover, you can install it on Windows computers.
Then go to WiFi settings menu and connect wireless AP.
After that open V380S app, and press Plus icon in the right upper corner. Here you need to select "Add networked device".
The next step is to input device ID number. Just scan the QR code on the box.
The device is added, but also you need to configure it. Click Device Configuration, and select Network settings.
Then select "Station mode", choose your WiFi network and enter password from it.
That's all! Now you see real-time image from the camera.
So, that's how companion app for Alfawise Camera Bulb looks like. You can see main functions on the bottom.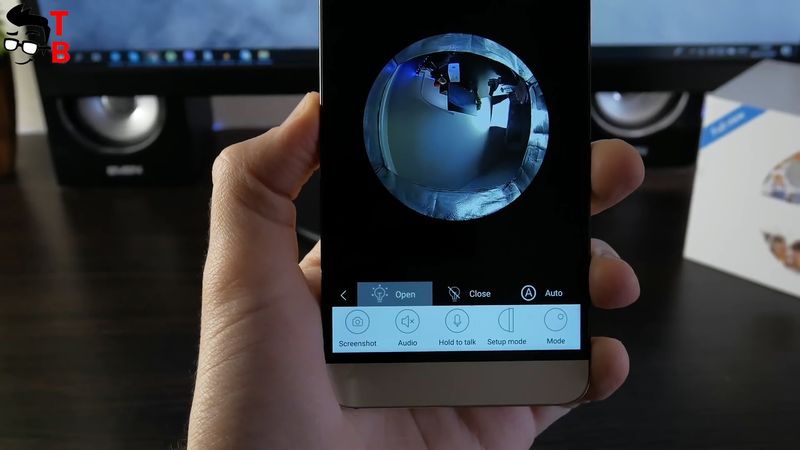 There is screenshot, sound, two-way communication, setup mode and special function to switch between different views.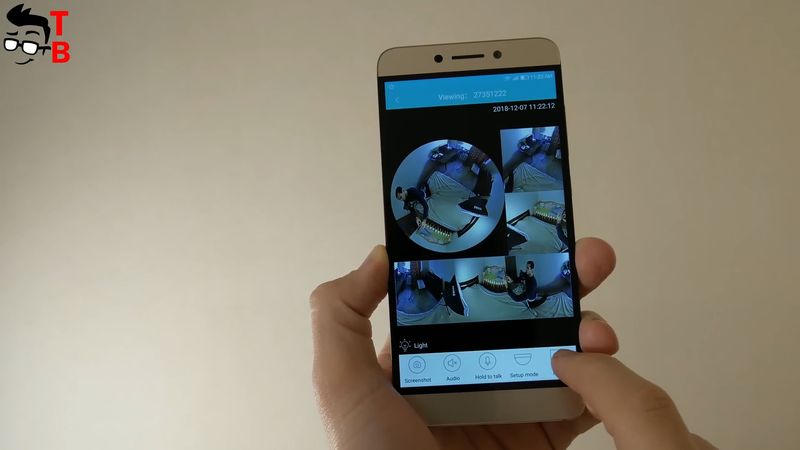 As I already said, you can use smartphone to turn the light on/off.
Samples
Of course, the video quality is not the best, because there is only 1.3MP camera, but I want to show you real samples.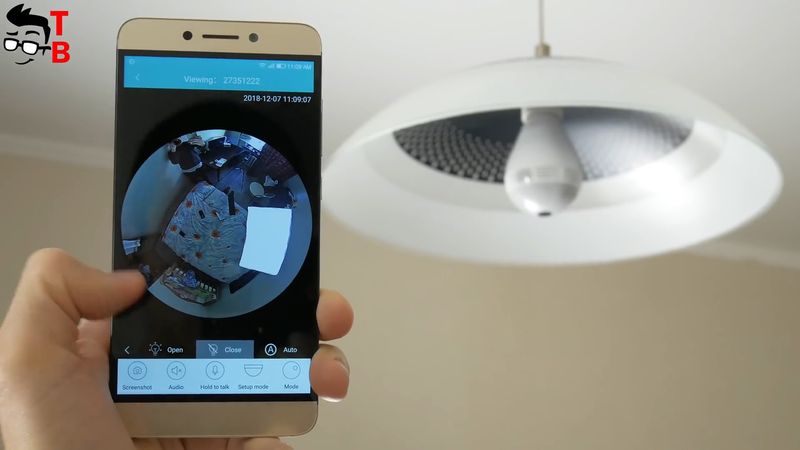 Alfawise JD-T8610-Q2: Conclusion
So, it was unboxing and review of Alfawise JD-T8610-Q2 camera bulb. The gadget looks like a regular bulb, and it is really LED bulb, but also it has built-in camera.
It provides different functions, such as two-way communication, 360 degree viewing angles, motion detection, and night vision.
Alfawise Camera Bulb is very interesting gadget for only $20. Yeah, it is very cheap! The link where to buy it below.
[wpsm_offerbox button_link="https://goo.gl/upTMBK" button_text="BUY IT NOW" price="$21.99″ price_old="$28.19″ title="Alfawise JD-T8610-Q2 REVIEW Wireless WiFi IP Camera Bulb with Motion Detector " thumb="http://www.tbprice.com/wp-content/uploads/2019/01/11_1.jpg" logo_thumb="http://www.tbprice.com/wp-content/uploads/2018/04/gearbest-logo.png" ]
Alfawise JD-T8610-Q2 REVIEW Video