You know, summer will be here in less than a week. Most likely, you already have many plans for this summer, such as going to the sea, the mountains, or just out of the city.
Even on a short trip, you need a camera to make good memories. I have a good option for you. Akaso V50 Pro Endless Summer. As you understood from the name, this is a special version of an action camera for summer, but I think you can also use it all year round.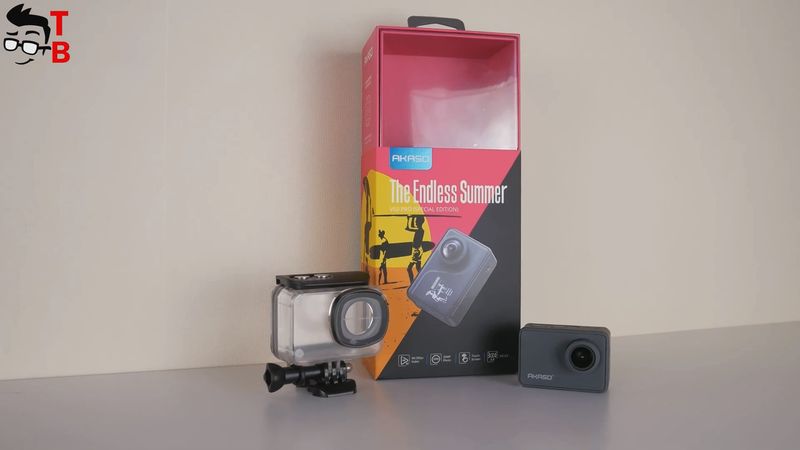 The price of Akaso V50 Pro Endless Summer is only $109, but it has 4K 30 fps video resolution, 20MP photo resolution, electronic image stabilization version 2.0, touch screen.
I already went to the sea and took the new action camera from Akaso with me. I will show you video samples taken on Akaso V50 Pro Endless Summer in this article.
Official website: AKASO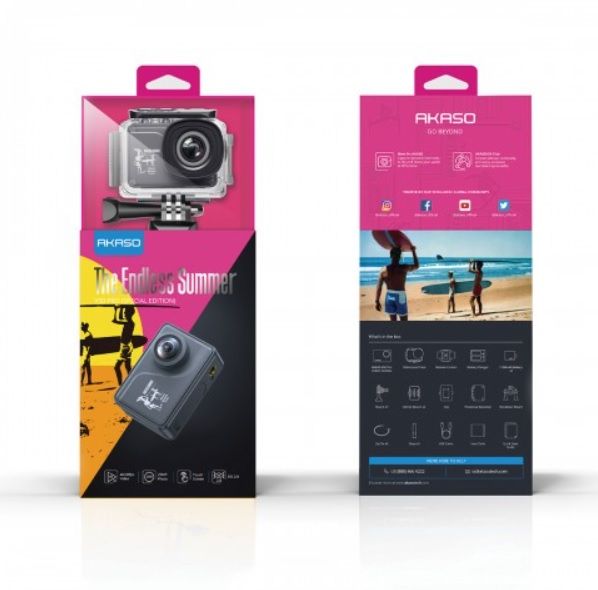 AKASO V50 Pro The Endless Summer (Special Edition) - Amazon
as of September 16, 2023 11:57 pm
Unboxing
So, on the box, we can see that we have The Endless Summer Special Edition of the Akaso V50 Pro action camera. You know, I haven't tested V50 Pro, so I cannot compare it with Special Edition.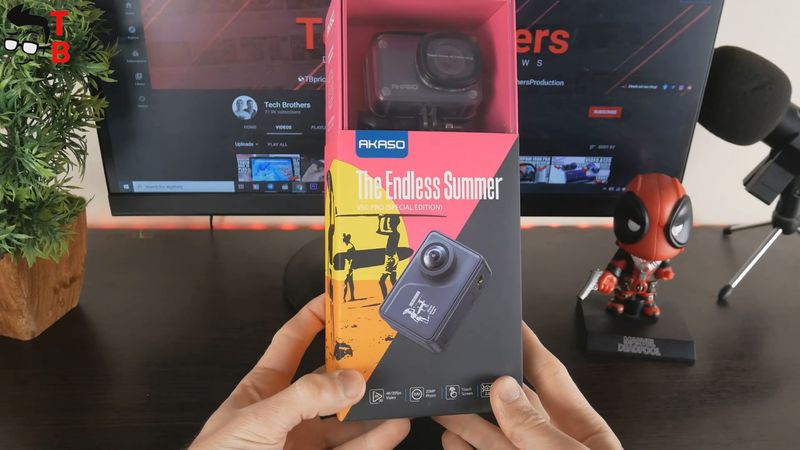 There are main features of the new action camera on the front, and side face, such as waterproof case, distortion calibration, slow motion, etc.
We can also see what's in the box. Like many other action cameras, AKASO V50 Pro Endless Summer has many accessories. To be honest, I don't use most of them, but some of them are useful even to me, for example, waterproof case, remote control, battery charger, and the second extra battery.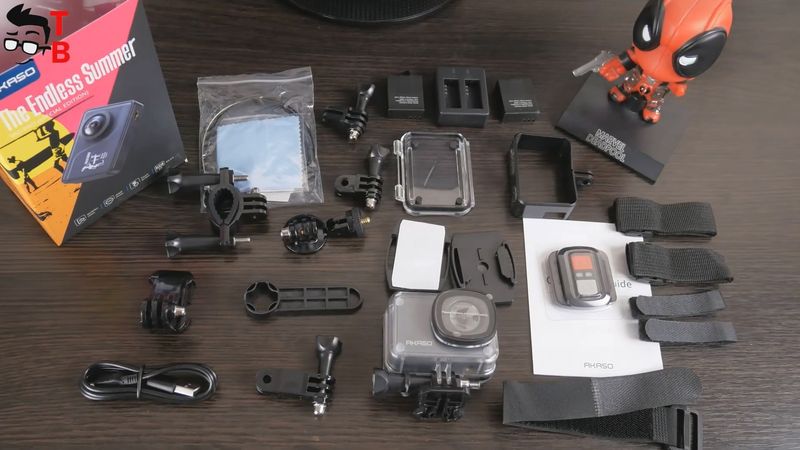 By the way, AKASO V50 Pro Endless Summer supports an external microphone, but it doesn't come in the package. You have to buy it additionally.
Design
You know, on official pictures, AKASO V50 Pro and V50 Pro Endless Summer look the same. As I already said, I don't have AKASO V50 Pro, so I cannot compare it with Endless Summer Special Edition.
The first thing I noticed when I took this action camera is the body material. This is soft plastic. It is really comfortable to hold, and the camera doesn't slip in a hand.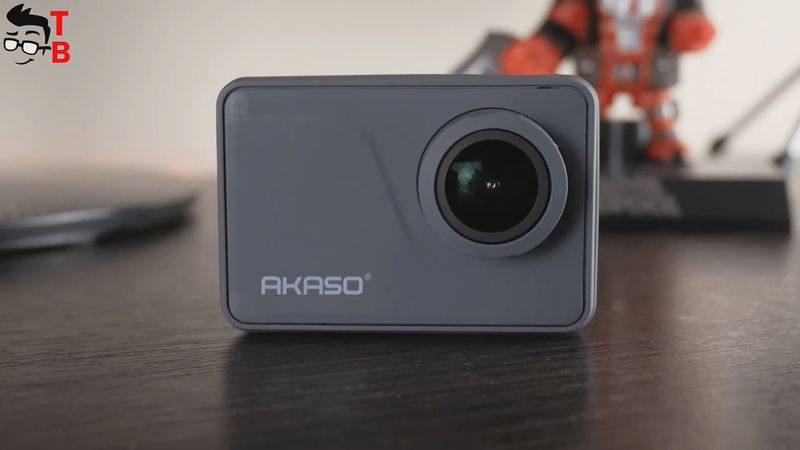 On the front, we can see a camera lens and the AKASO logo.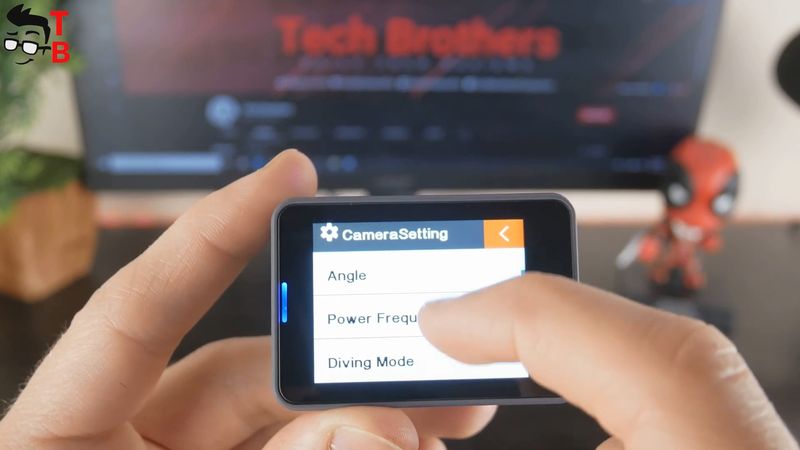 On the back, there is a 2-inch IPS touch screen. Unlike many other budget action cameras, AKASO V50 Pro Endless Summer has a very responsive touch screen. It is very good.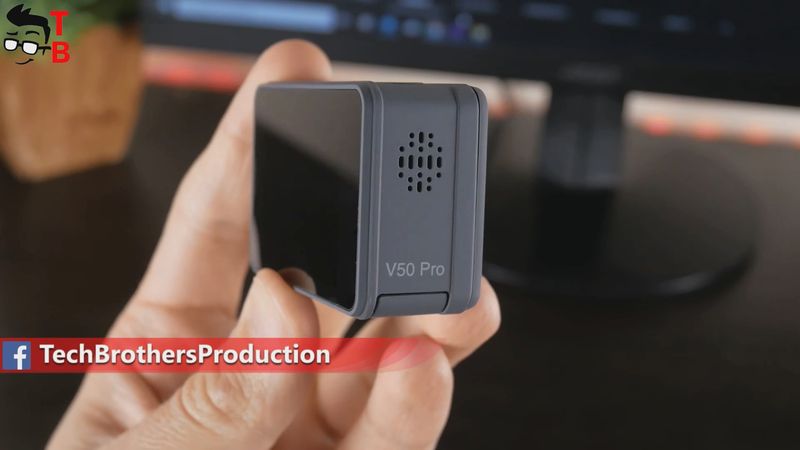 On the right side of the action camera, there is only a speaker.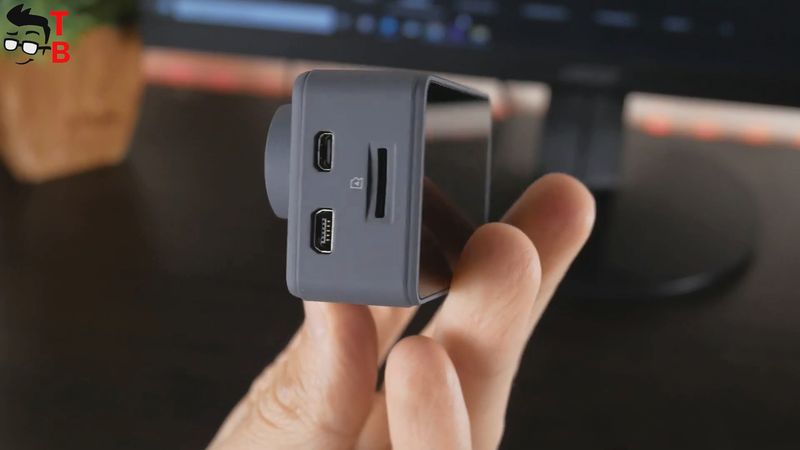 MicroSD memory card slot, mini HDMI, and mini USB ports are on the left side.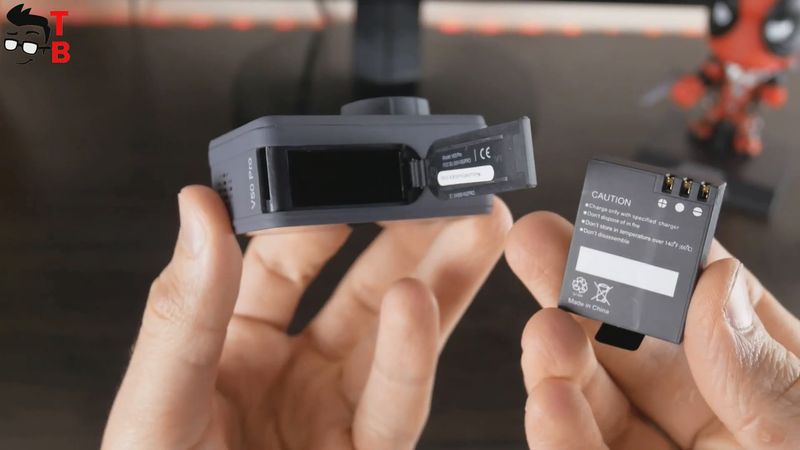 On the bottom, we have a battery compartment.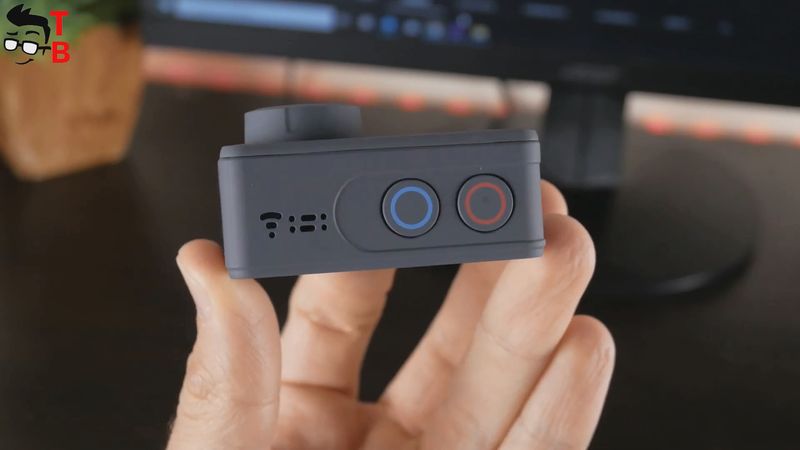 Finally, on the top, there are two physical buttons, such as power on/off and shutter. By the way, you can also use the power button to change the modes from video, photo, playback, and settings.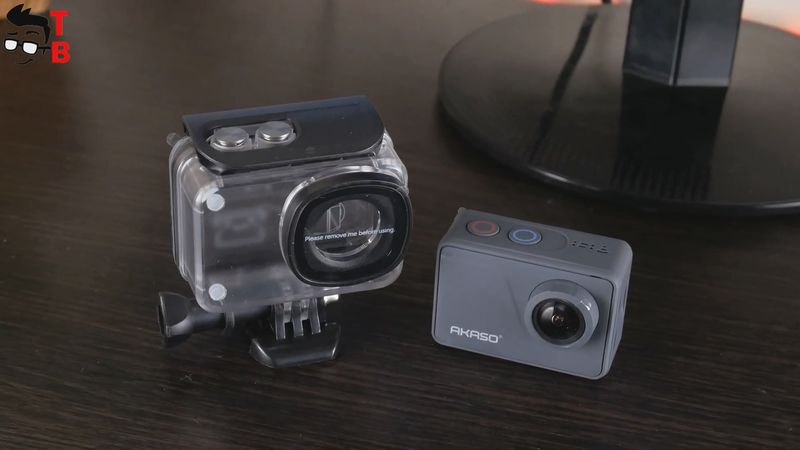 I also want to show you a waterproof case. It looks very reliable.  However, don't forget to remove the stickers before shooting the video.
Functions and Settings
As I already said, AKASO V50 Pro Endless Summer Edition has four modes, such as video, photo, playback, and setup. You can change them using a power button or by clicking on the icon on the right of the screen.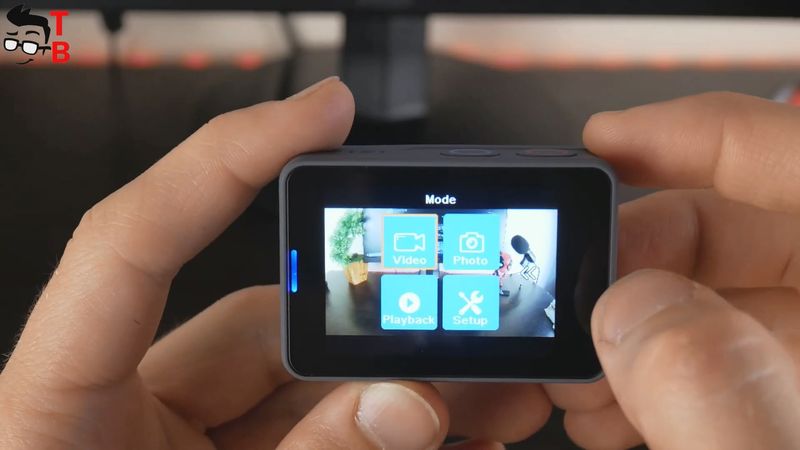 You can also click the icon on the bottom of the screen to turn on/off the beep, microphone, speaker, remote control, and Wi-Fi.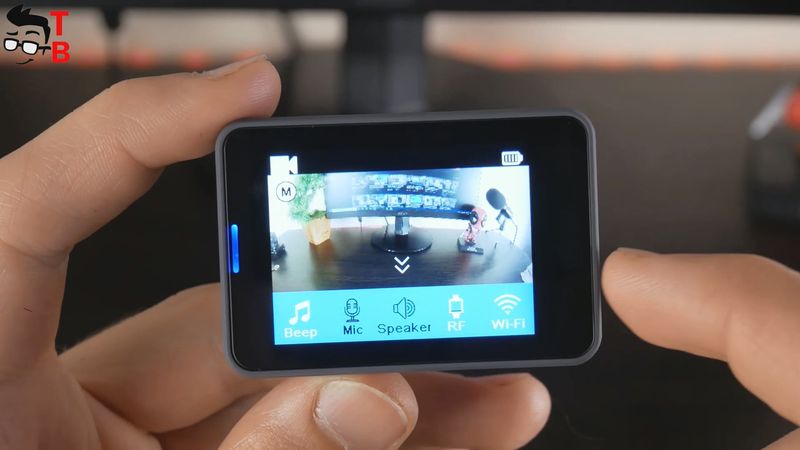 In the setup menu, we have video, photo, effect, and general settings.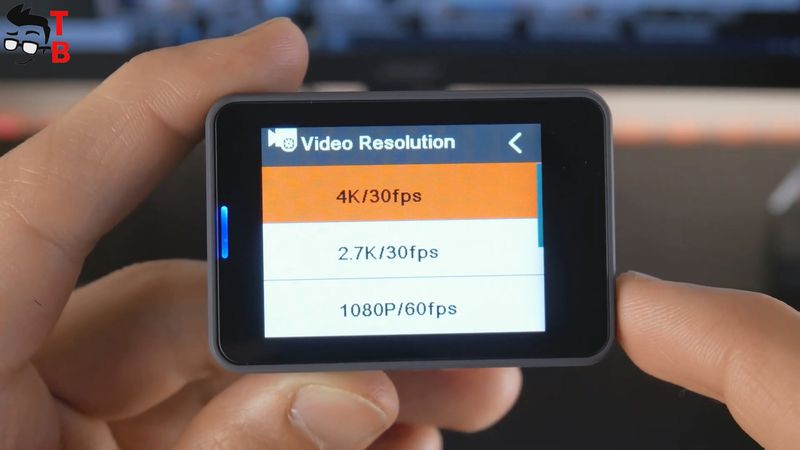 The video settings menu has video resolution, codec, image stabilization, video file length, time lapse interval, time lapse duration, slow motion movie, fast motion movie, wind noise reduction, scene mode, date stamp, and auto low light.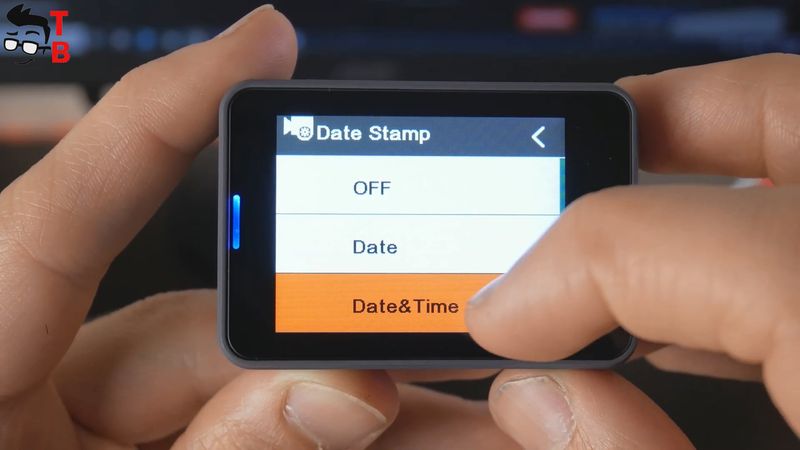 The photo settings also have a resolution, time lapse interval, time lapse duration, photo burst, delay timer, date stamp, scene mode, picture quality, and long exposure.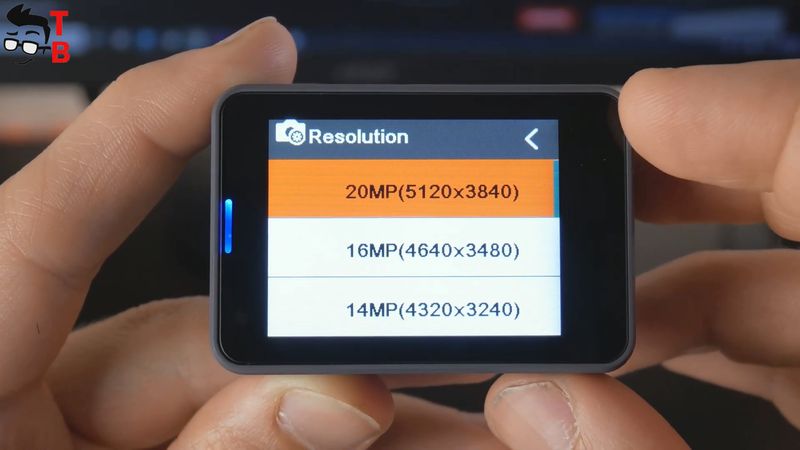 In the effect, we can change the AE meter, filter, white balance, EV, and ISO.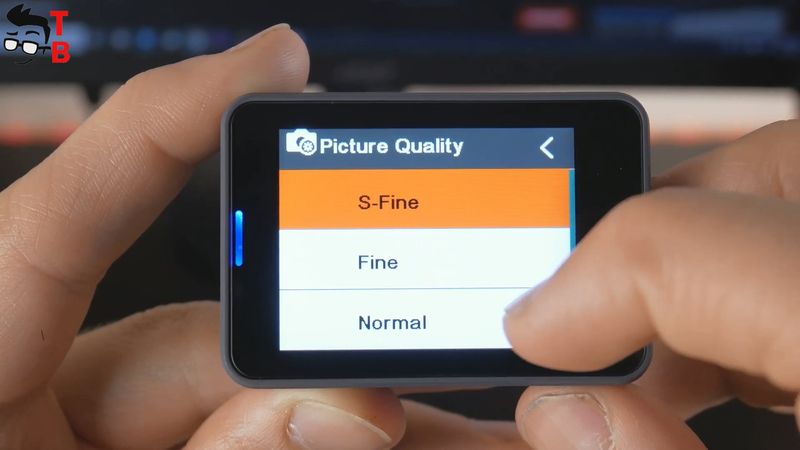 Finally, in the camera settings, there are the following options: control, sounds, distortion calibration, angle, power frequency, diving mode, Wi-Fi, RF, date and time, screen saver, auto power off, quick record, USB, reset Wi-Fi settings, language, format card, and system.
App
As you could see, the new action camera supports Wi-Fi, which means you can connect it to your smartphone. The application is called AKASO Go.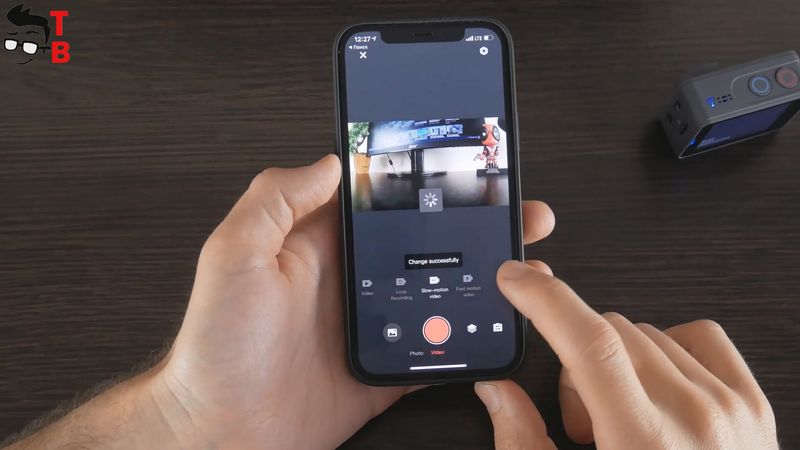 To be honest, I don't think many of you will use the app because all the functions are available on the camera. However, I must show it to you.
So, there are four video modes available, such as video, loop recording, slow-motion video, and fast motion video.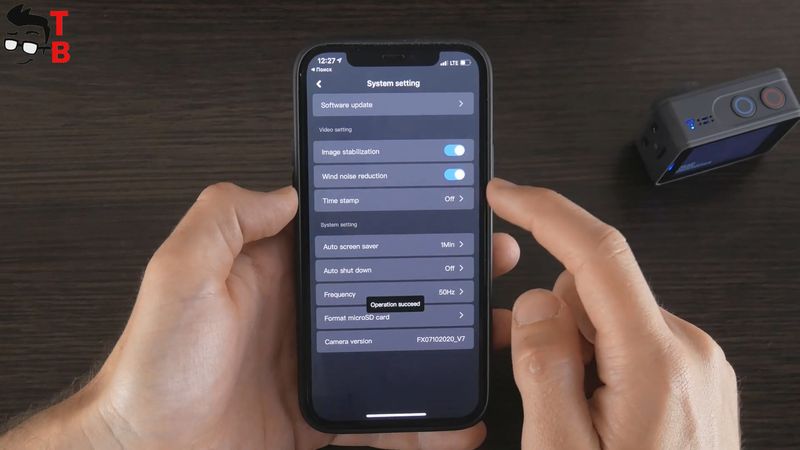 In the photo, we have a photo, burst photo, and self-timer.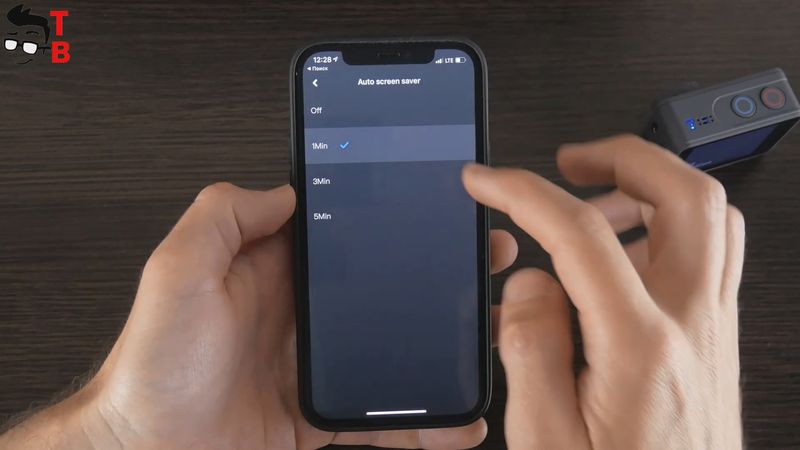 In system settings, we can check software update, turn on/off image stabilization, wind noise reduction, time stamp and choose the time for the auto screen saver and auto shut down. There is also frequency, format microSD card, and camera version.
Video Samples
OK, I shot some videos, and you can watch them. Note the captions in the lower left corner. They tell you about the resolution, image stabilization, and shooting mode.
Photo Samples
I also took some sample photos.
Do you like them? Write in the comments below.
Conclusion
It's time to draw conclusions. I think that the video quality of AKASO V50 Pro Endless Summer is great, especially in 4K resolution. The video is sharp and clear. The colors are also bright and vivid. You can even shoot a good video at night.
From other side, I don't like image stabilization. It is OK when you stand still and shoot video, but when you start walking, the video shakes.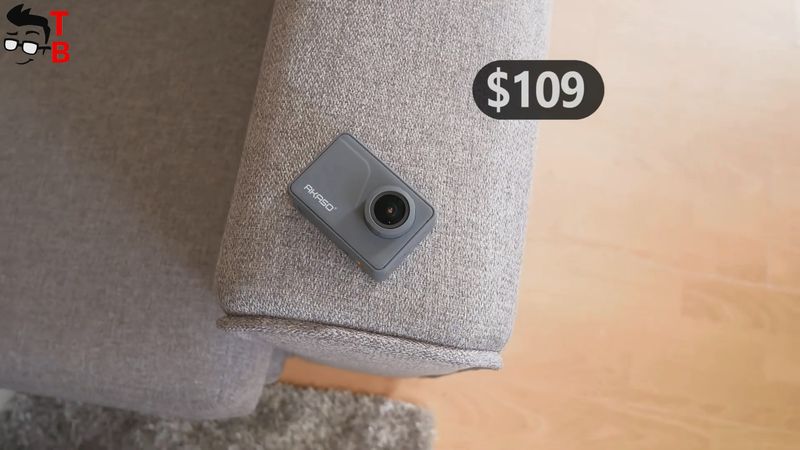 In general, AKASO V50 Pro Endless Summer Special Edition is a good action camera, especially for $109. This is one of the most affordable real 4K action cameras in 2021.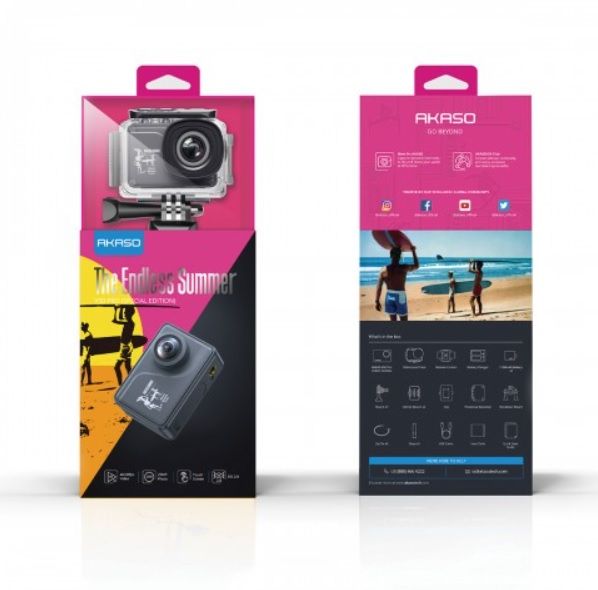 AKASO V50 Pro The Endless Summer (Special Edition) - Amazon
as of September 16, 2023 11:57 pm