A couple of weeks ago we were testing an electric bike ADO A20F Beast. You can watch the unboxing and full review video of it by the link.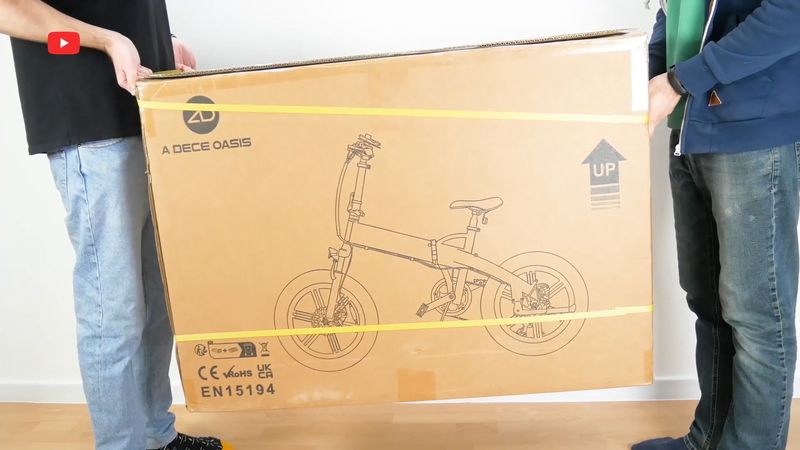 I like this electric bike because it has a large battery capacity of 14.5Ah, and up to 120km of range. It also comes with fat tires, so the bike is good for off-road.
One of the main features of ADO A20F Beast is a smart app control.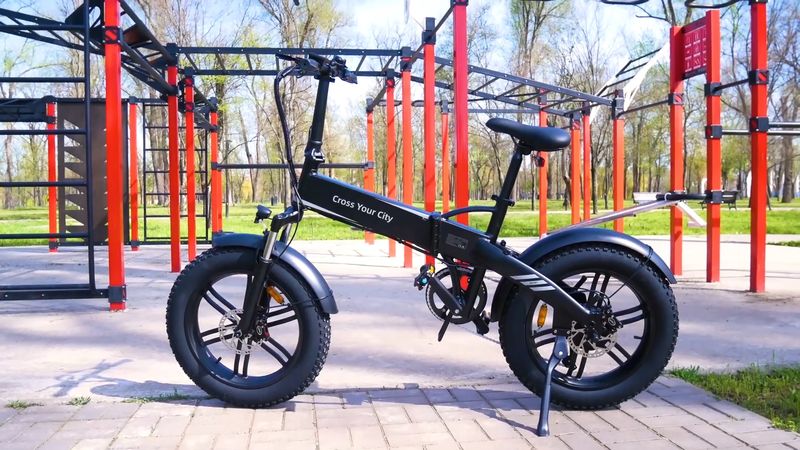 However, when we tested the bike, we couldn't connect it to the smartphone. Today, I tried it again, and it worked.
So, now, we can look at the functions of the ADO EBike app.
How to Connect
First, I want to show you how to connect the new ADO electric bike to the app.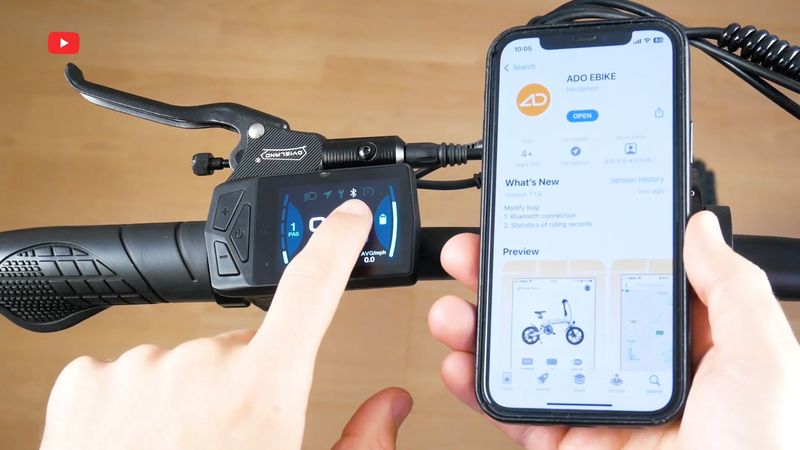 First, you have to turn on the computer on the bike. Make sure there is a Bluetooth icon on the screen.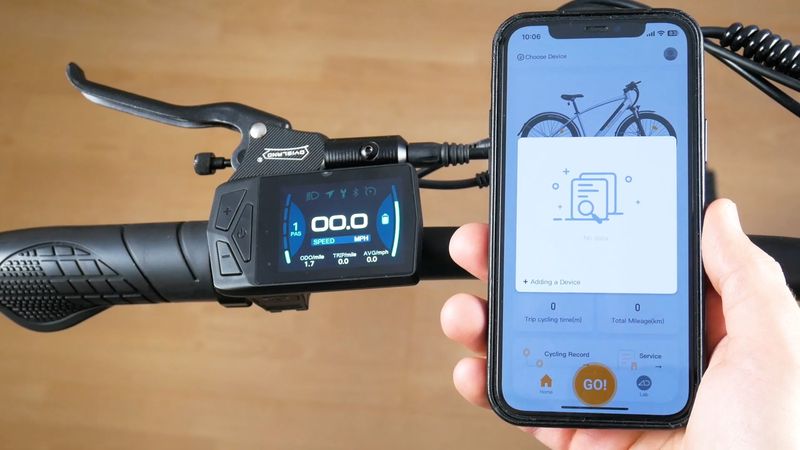 Then, you need to open the app called ADO EBike on your smartphone. It is available on Android and iOS devices.
Click on Choose Device in the top left corner, Adding a Device and Start Search.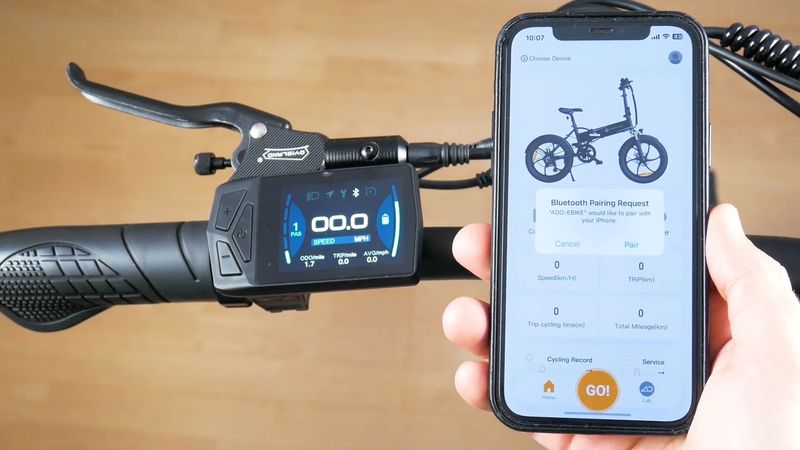 Now, select a bike from the list. That's it!
Functions
So, in the app, we can see the electric bikes that support a smart app control.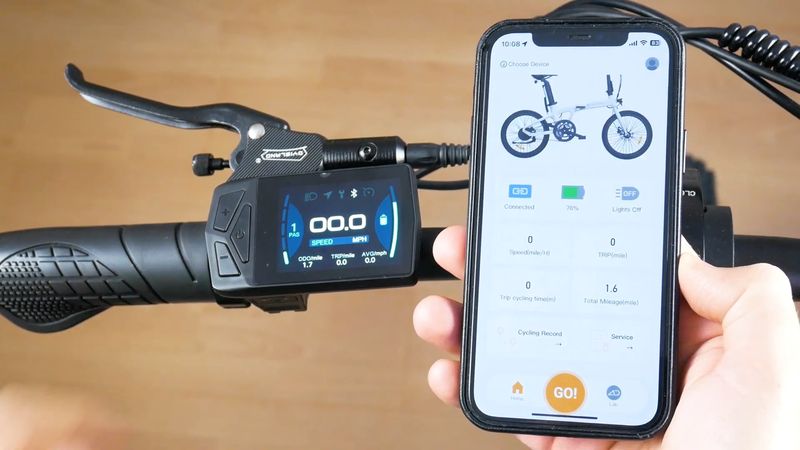 Then, there is the connection status, the battery level, and a button to turn the front light on and off.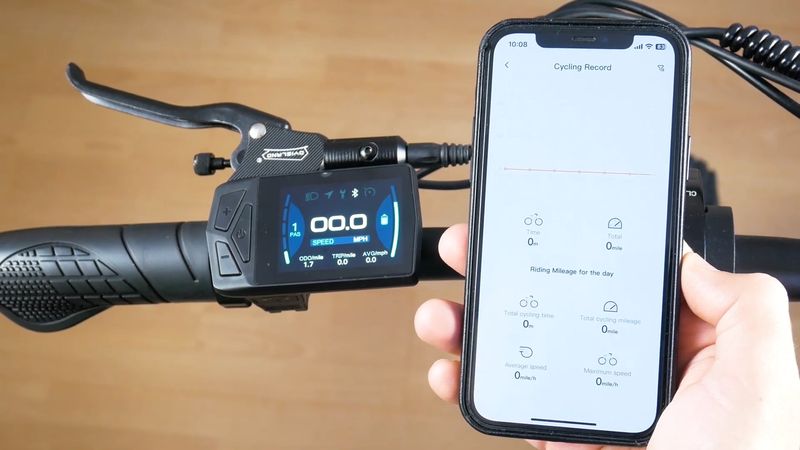 You can also track your speed, trip distance, trip cycling time, and total mileage.
The cycling record menu contains information about all your trips.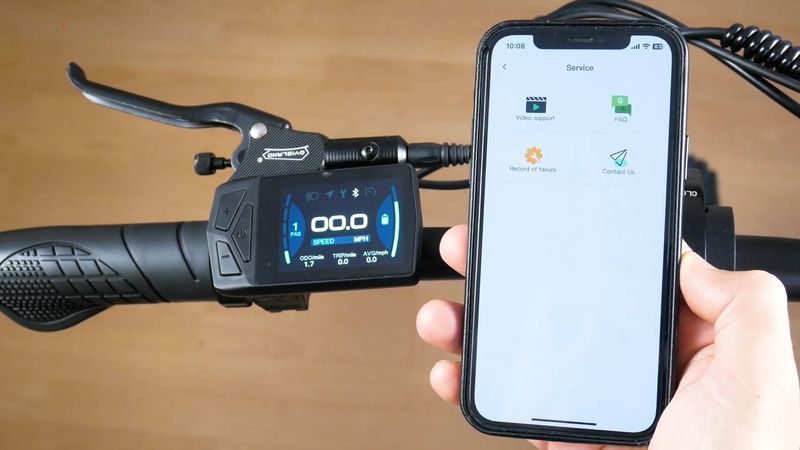 Finally, you can go to the Service, and watch tutorial videos, read the FAQ, record the failure, and contact the manufacturer.
There is a big GO button on the home screen, but when you press it, the message says this function is coming soon.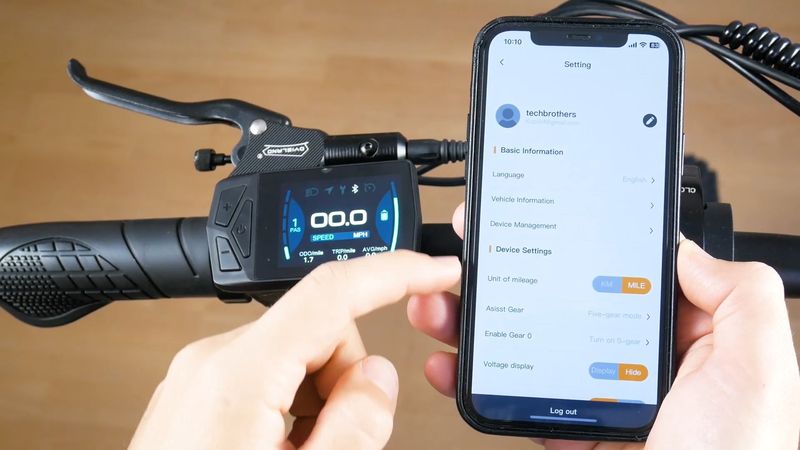 Settings
In the settings, we have basic information, such as language, vehicle information and device management.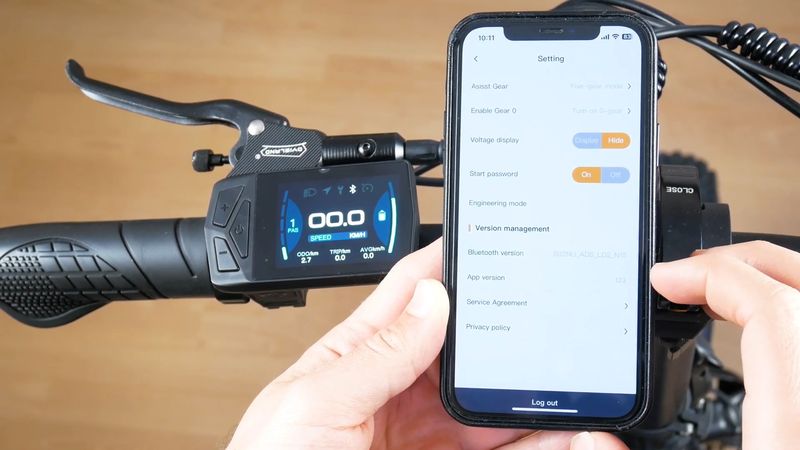 Then, we can change the front light brightness level, unit of mileage, assist gear, turn on/off 0-gear, voltage display, start password, and engineering mode.
By the way, I have the app version 123.
Conclusion
You know the app is still in development and some functions are not available yet. You can also meet bugs. However, I think the app support is an important feature for any electric bike.