In this article, I want to tell you about the new wireless earbuds from 1MORE Company. The model name of these TWS earbuds is 1MORE ComfoBuds 2. Probably, some of you already have 1More ComfoBuds. Please, write in the comments below what you like and dislike about them.
The next generation of wireless earbuds has a powerful 13.4mm dynamic driver, Bluetooth 5.2, dual mic, and 12 preset EQ settings.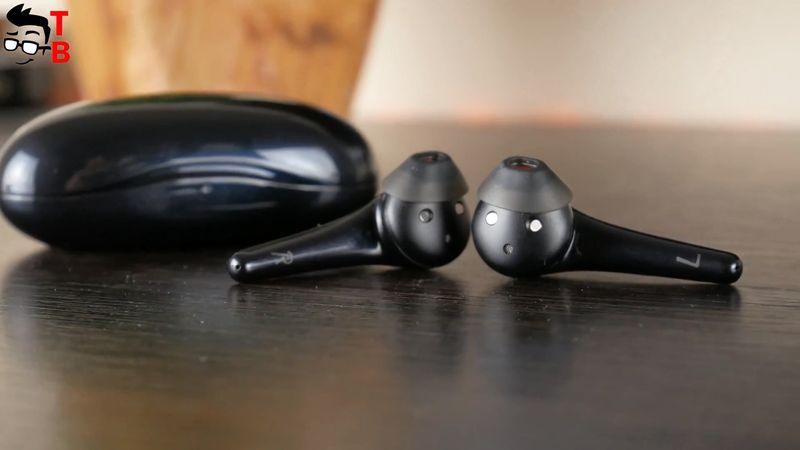 By the way, 1More ComfoBuds 2 have a semi-in-ear design, but also they have replaceable silicone eartips. How is that possible? We will talk about the design of the new earbuds next in this article.
Unboxing
So, the box of 1MORE ComfoBuds 2 looks like this.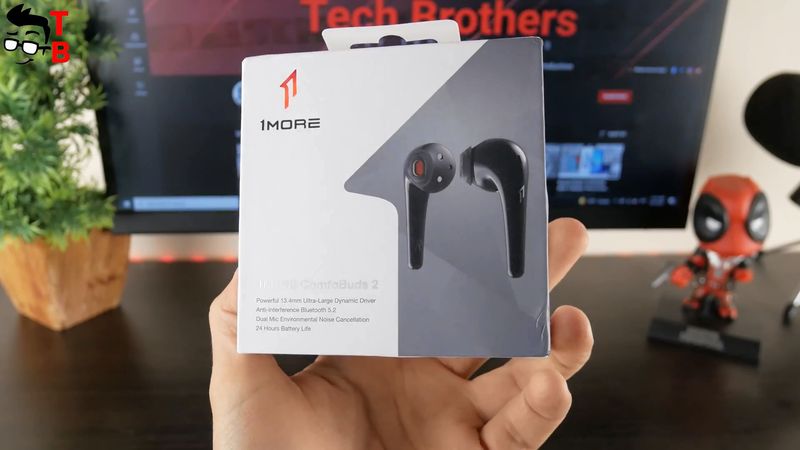 We can read the main features of the new TWS earbuds on the back. By the way, they are in different languages, including English, Chinese, Spanish, Russian, Ukrainian.
Inside the box, we have a charging case with earbuds. Just look at this small charging case. It looks very nice.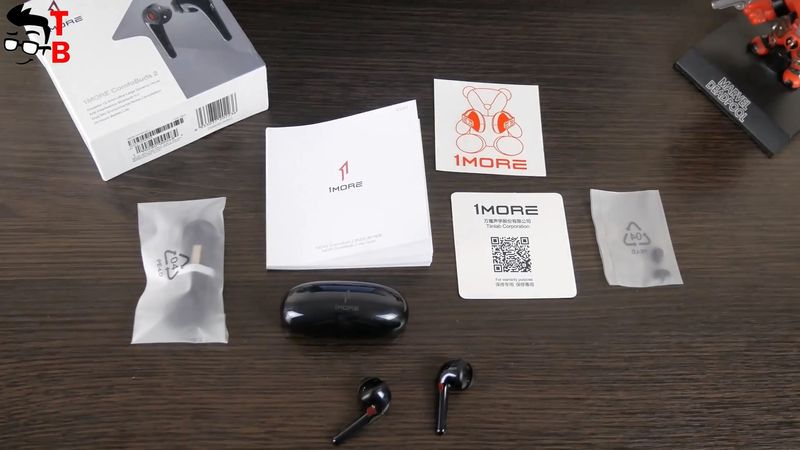 There is also a user manual, sticker, silicone ear tips, and USB Type-C charging cable in the box.
By the way, the silicone ear tips are only small and large size.
Design
As I already said, a charging case of 1MORE ComfoBuds 2 is very small.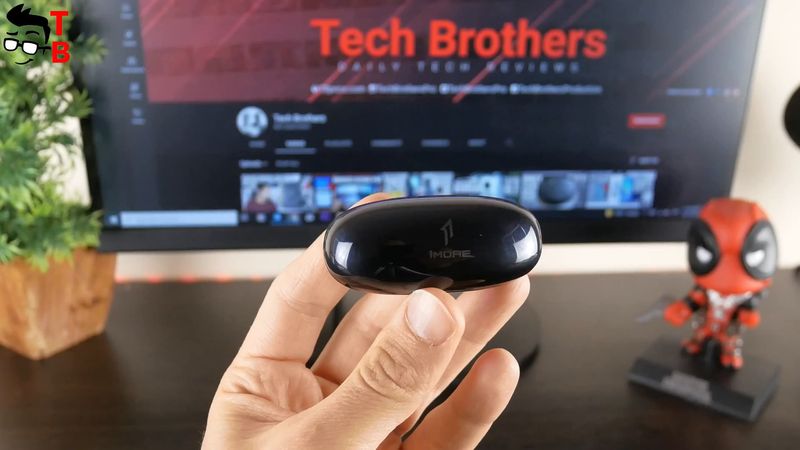 Its dimensions are 67 by 27 by 24 mm. It has a rounded shape, and it is very comfortable to hold in one hand.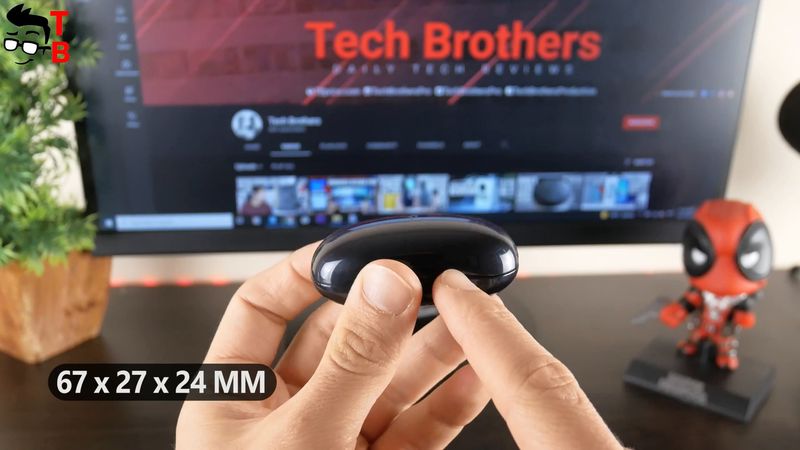 I have a black color option of the new earbuds, but they are also available in white color.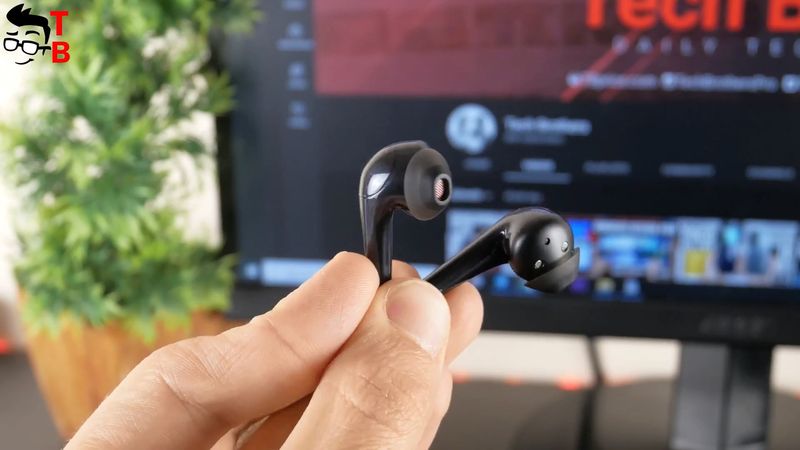 You know, I have already tested many wireless earbuds with semi-in-ear design, but none of them had silicone ear-tips. The Chinese company has its own patent design of eartips.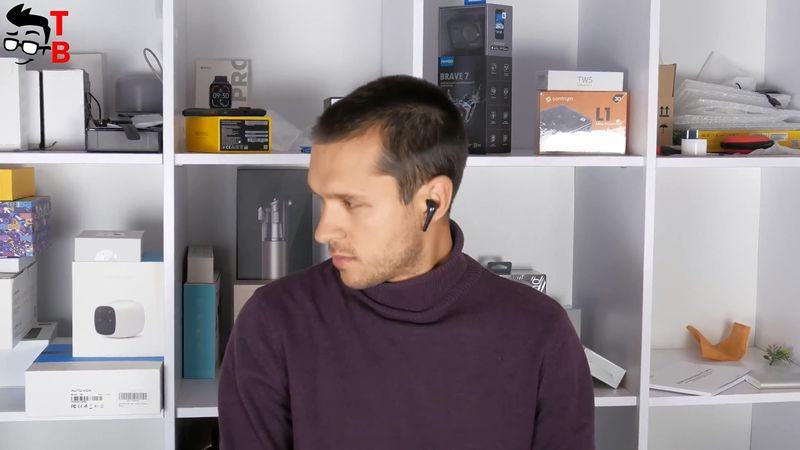 Unlike other wireless earbuds with silicone ear tips, 1MORE ComfoBuds 2 are really feel like earbuds with a semi-in-ear design. You can still hear what is going on around you.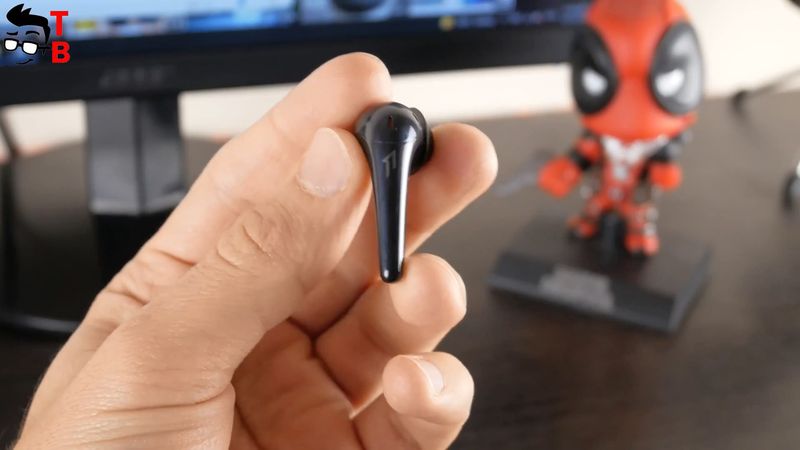 However, the silicone ear tips provide a secure fit. The earbuds do not fall out of the ears. That's very good.
1MORE ComfoBuds 2 have touch control buttons. Let's talk about control functions.
Control Functions
Using touch control buttons, you can control phone calls and music playback.
Double tap on the right or left earbuds play/pause the music.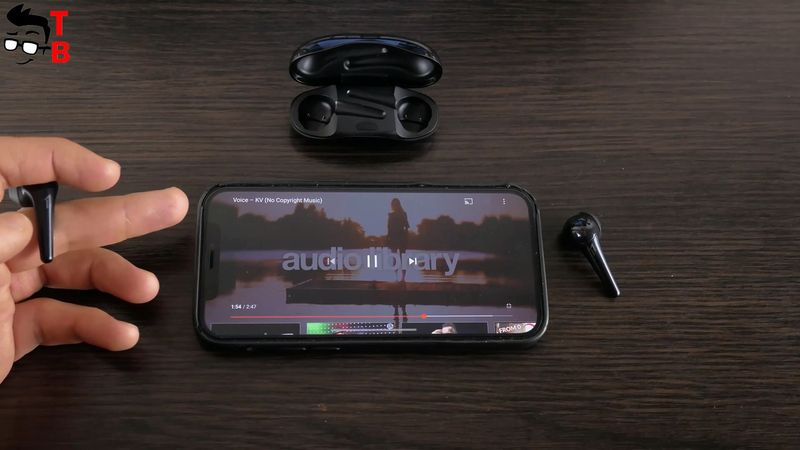 Triple tap on the earbuds activates call assistant on a smartphone.
You can also answer the phone call with a double press on the touch panels.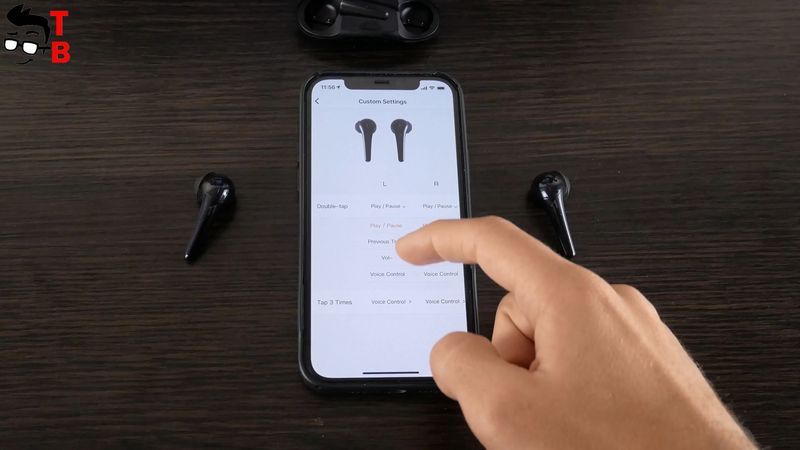 These are default control functions, but you can change them in the app on a smartphone.
Let's look at application functions.
App
The companion app of the new wireless earbuds is called 1MORE Music.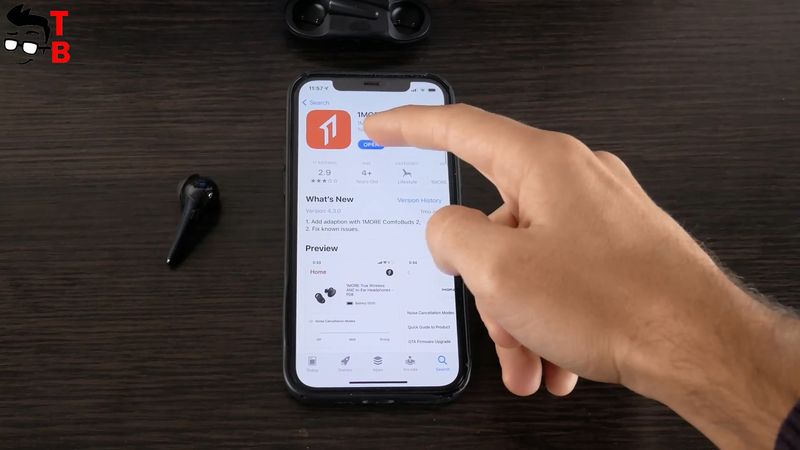 In the app, we can see the battery level of the left and right earbuds, as well as the charging case.
Then, we have a smart playback function. I forgot to tell you that 1MORE ComfoBuds 2 supports smart playback. When you activate this function, the earbuds automatically pause the music when taking them out of the ears, and resume once you put them back.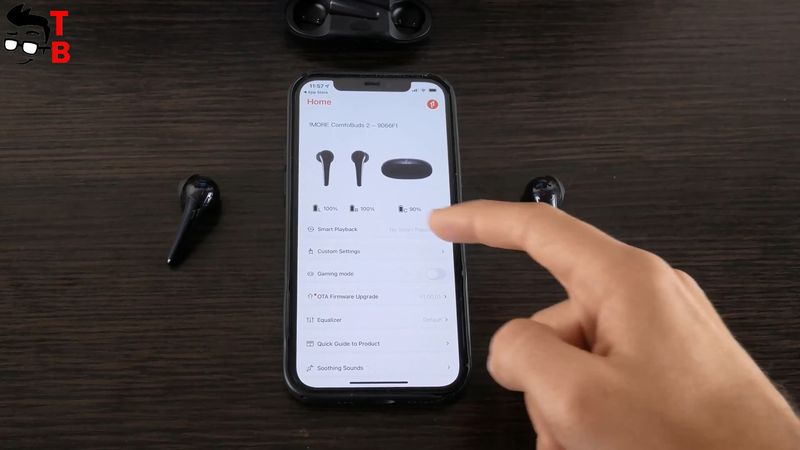 The next function in the app is custom settings. I have already told you about default control functions, but you can change them in this menu. So, you can change play/pause the music to volume up/down or play the next or previous track.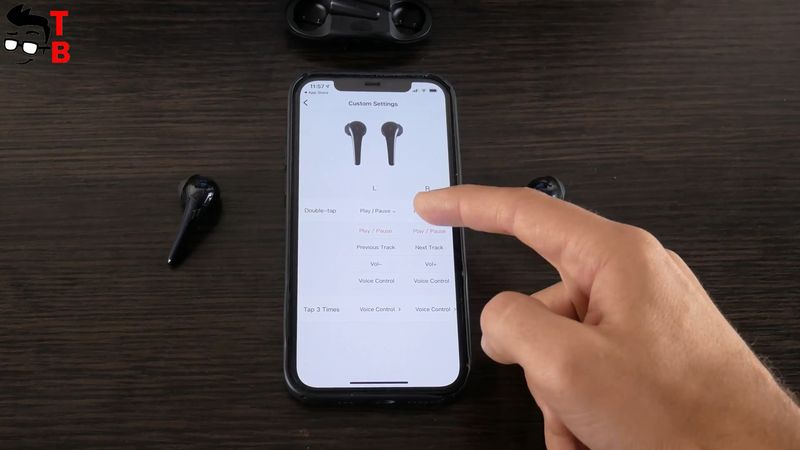 1MORE ComfoBuds 2 also support gaming mode. A little later, we will check the latency of the new wireless earbuds in games.
There is also an OTA firmware upgrade. As you can see, I have a new upgrade. Let's install it.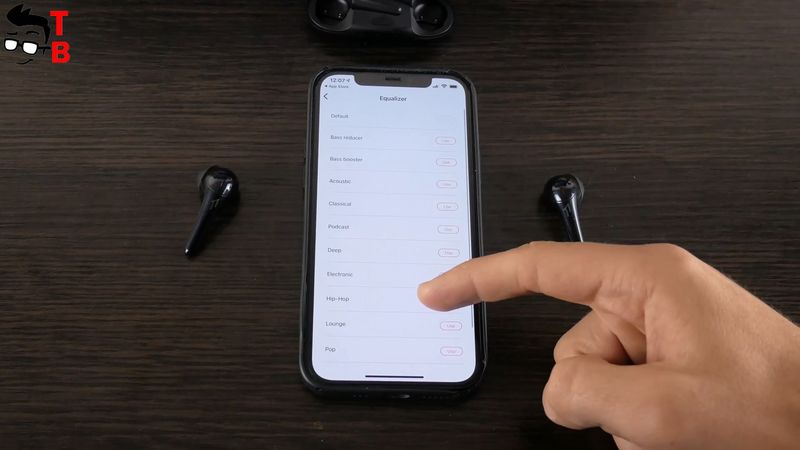 Finally, we can change the equalizer mode. There are 12 EQ presets available, such as bass reducer, bass booster, acoustic, classical, podcast, deep, and others.
Now, I want to check the latency with gaming mode on and off.
Latency Test
The gaming mode is off, and now, let's play a little in PUBG Mobile.
As you can see, there is a delay, and it is not very pleasant.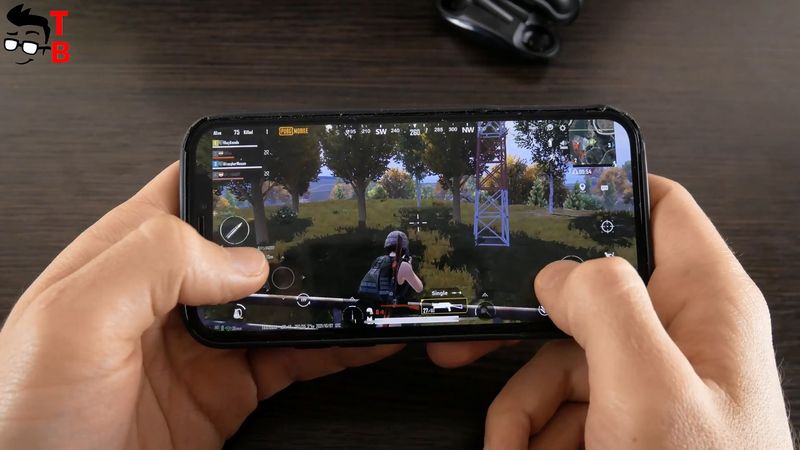 Now, I will turn on a gaming mode in the app, and play the same game once again.
It is much better now! So, I recommend you to activate gaming mode before playing games with 1MORE ComfoBuds 2.
Microphone Test
Another feature of the new 1MORE ComfoBuds 2 is a dual mic on each earbud. So, in total, there are four microphones. The new earbuds also support environmental noise cancellation technology.
Let's check the microphone quality.
Hey, guys! I am testing 1MORE ComfoBuds 2 now, and this sound is recorded on the built-in microphone. This is how you will be heard when you talk to your friends through the new wireless earbuds.
Sound Quality
You know, I really like the wireless earbuds with equalizer settings. There are many genres of music, and it is pretty hard to find the right earbuds to listen to all the music.
Some music has deeper bass, while others have higher vocal.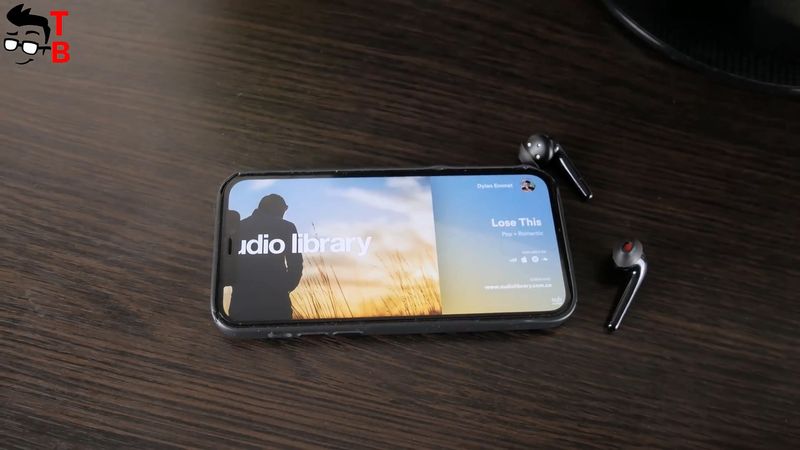 However, by changing equalizer settings, you can reduce or boost the bass, increase vocals, or even choose podcasts for listening only voice without music. It is my favorite feature about wireless earbuds. I even like equalizer settings more than active noise cancellation.
In general, the sound quality of 1MORE ComfoBuds 2 is very good, especially for the price of only $43.
Battery
Talking about the battery life of the new wireless earbuds, you can listen to music up to 6 hours on a single charge. Using a charging case, you can recharge the earbuds three times. So, the total battery life of 1MORE Comfobuds 2 is 24 hours.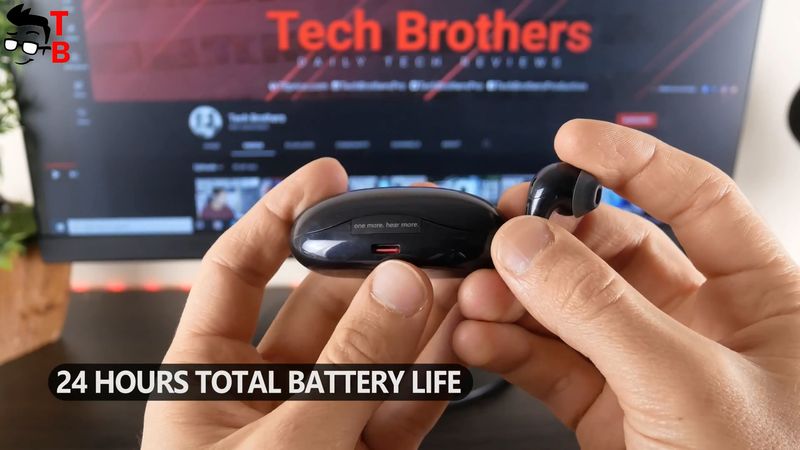 I think you will also be interested to know that it takes 80 minutes to fully charge the case. The full charge of earbuds in the charging case takes only 40 minutes. However, the earbuds also support fast charging. 15 minutes of charge is enough to listen to music for 3 hours.
Conclusion
So, 1MORE ComfoBuds 2 is one of my favorite wireless earbuds under $50. I like a compact charging case, and semi-in-ear design of the earbuds with silicone ear tips.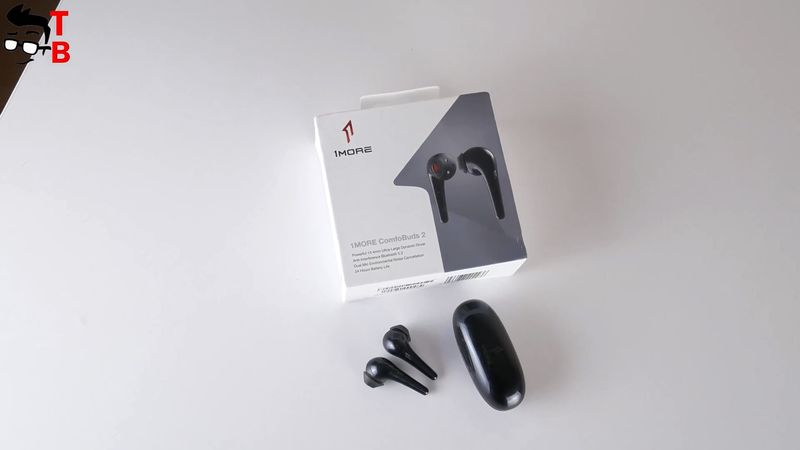 Many of you may say that earbuds should have ANC, but I think that equalizer setting is a better feature. You can change the sound of the earbuds depending on the genre of music or even your mood. It is more important for me, and you?