In this article, we will talk about the new watch from Zeblaze that was announced in July 2020 – Zeblaze Neo 3. We have already made a review about Zeblaze Neo 2, but the new model has a better display, better water resistance, and longer battery life.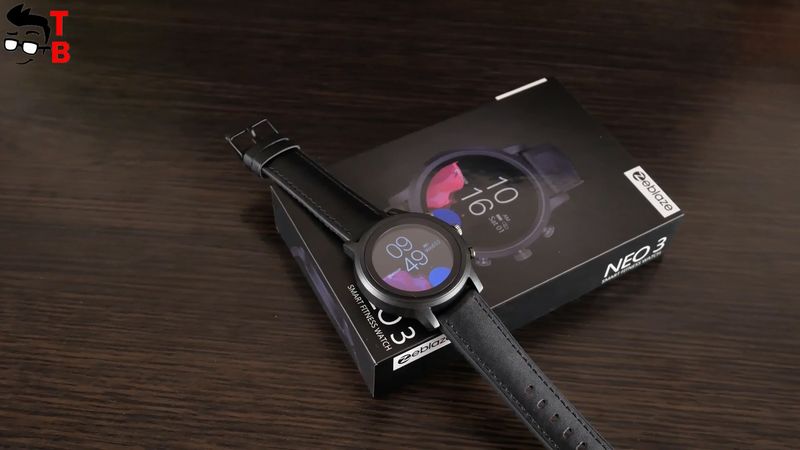 You will be surprised, but the new Zeblaze Neo 3 is even cheaper than the previous generation. Why? Let's try to find out.
Unboxing
On the box of Zeblaze Neo 3, we can see that the new watch has a new design. We will talk about this a little later.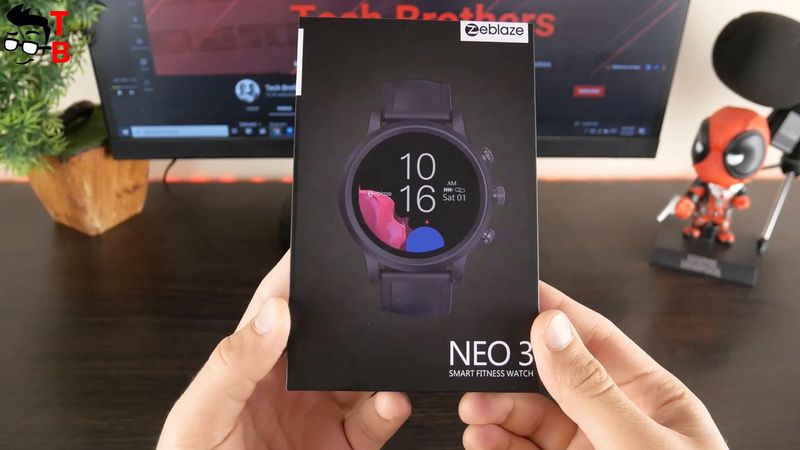 Inside the box, there is a watch with a factory film on the screen, but without a strap. The strap is in a dedicated box. As you understand, it is removable, so you can additionally buy the strap of the other material and color.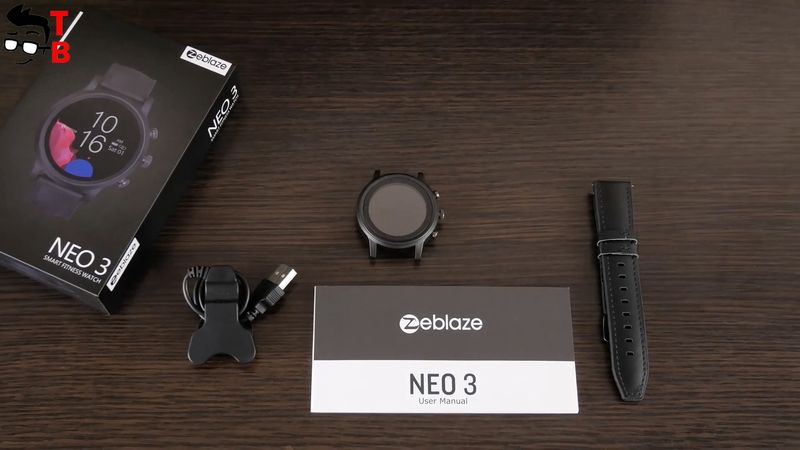 There is also a user manual and charging cable in the box.
That's all you get with Zeblaze Neo 3 watch.
Design
Zeblaze Neo 3 has a completely new design from the previous generation. The case is more clean without any numbers around the dial.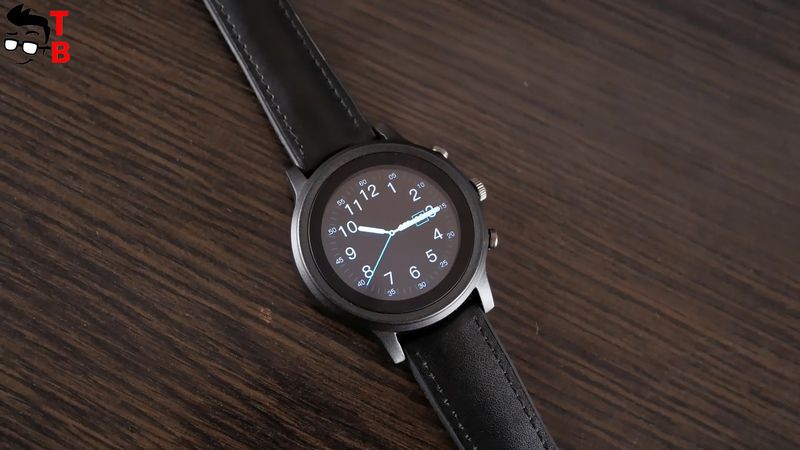 I have a black version with a black case and a strap. However, there is also a model with a grey case and brown strap.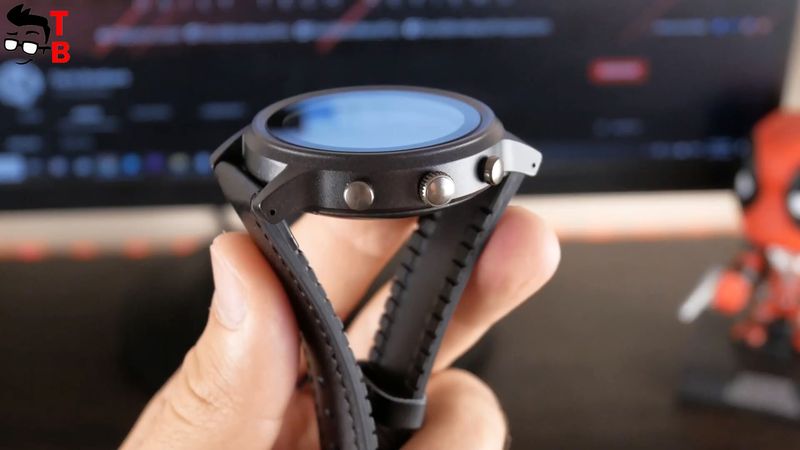 On the right side of the case, there are three physical buttons: UP, power, and down.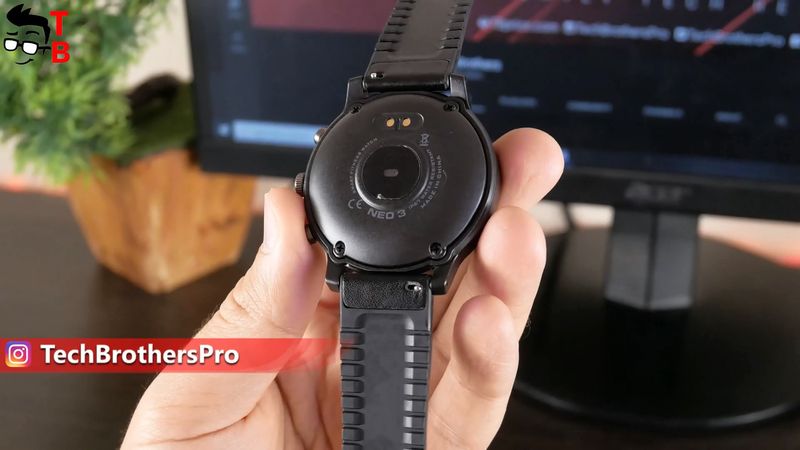 On the back, we can see two charging contacts and a heart rate sensor.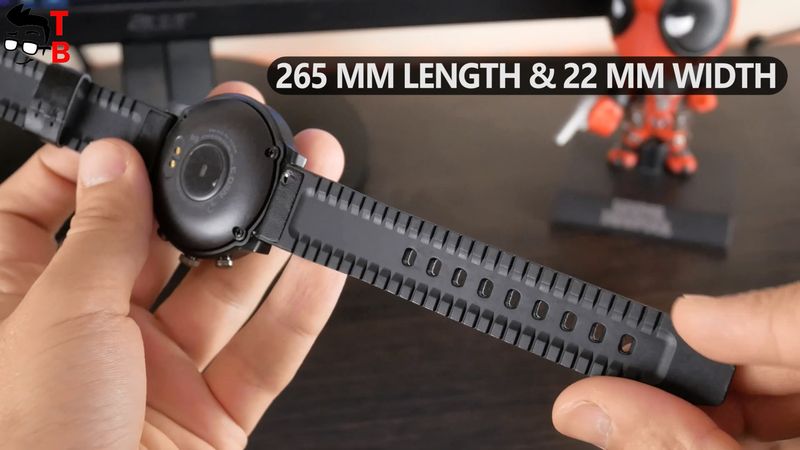 Talking about the strap, it is made of artificial leather. It has a length of 265 mm and a width of 22 mm. It looks really expensive and premium.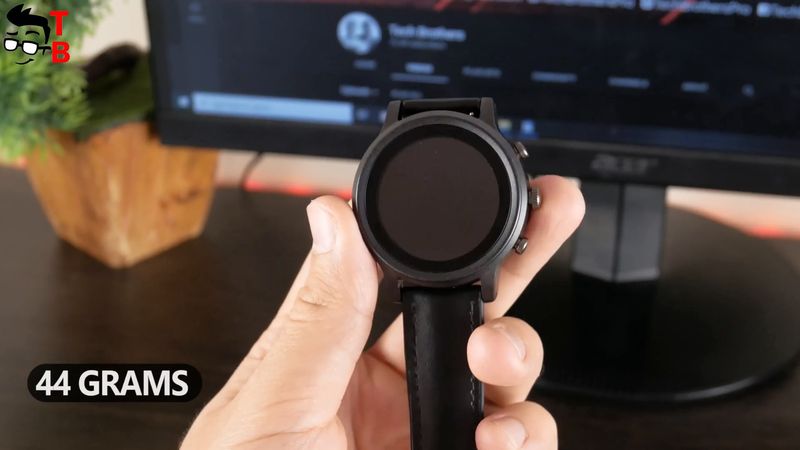 By the way, the weight of the watch is only 44 grams. It is very lightweight.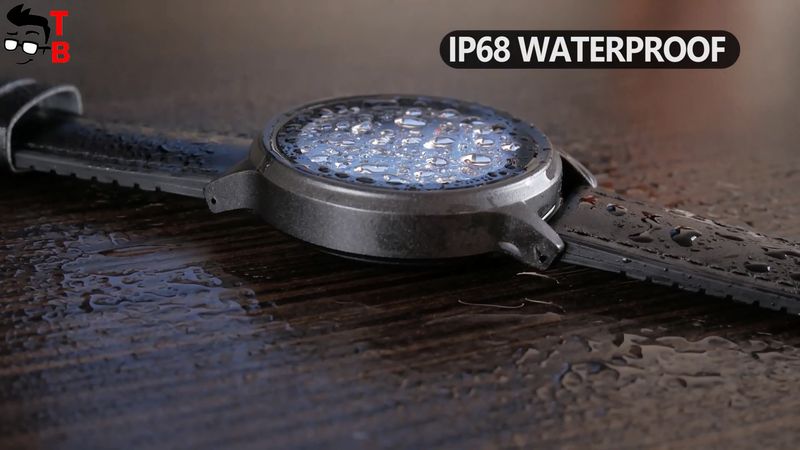 The next feature of Neo 3 is a new water resistance standard – IP68. The previous model – Zeblaze Neo 2 – had only IP67. Now, you can swim in the pool and take a shower with the new watch.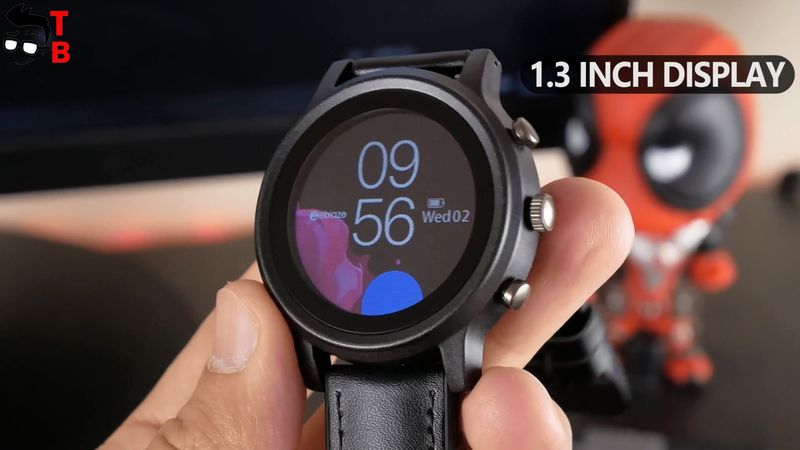 Some words about the screen. It has a diagonal of 1.3 inches and an IPS panel. The resolution is 240 by 240 pixels. You should know that display is now touch-sensitive. You have to press up and down buttons to use the functions of the watch.
Now, I am beginning to understand why Neo 3 is cheaper than Zeblaze Neo 2. What about functions? Let's talk about them.
Functions
This is the main and the single watch face on Zeblaze Neo 3. As I already said, you need to press the buttons on the right side to use the functions.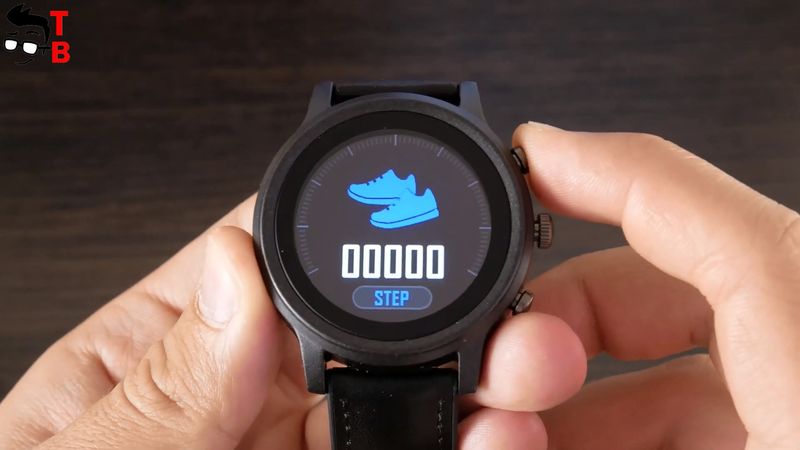 There is a pedometer, distance, calories, heart rate monitor, sport mode, sleep monitor, notifications, find phone, music control, camera control, weather forecast, stopwatch, settings menu, and shutdown.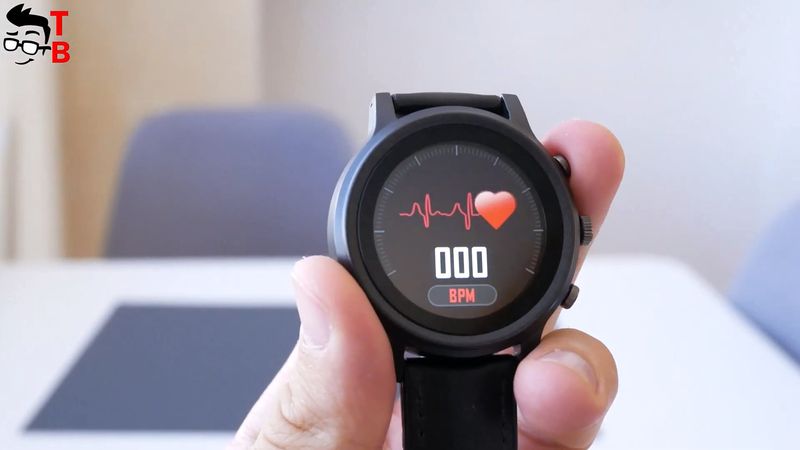 In the settings menu, you can read the info, change screen brightness, and restore factory settings.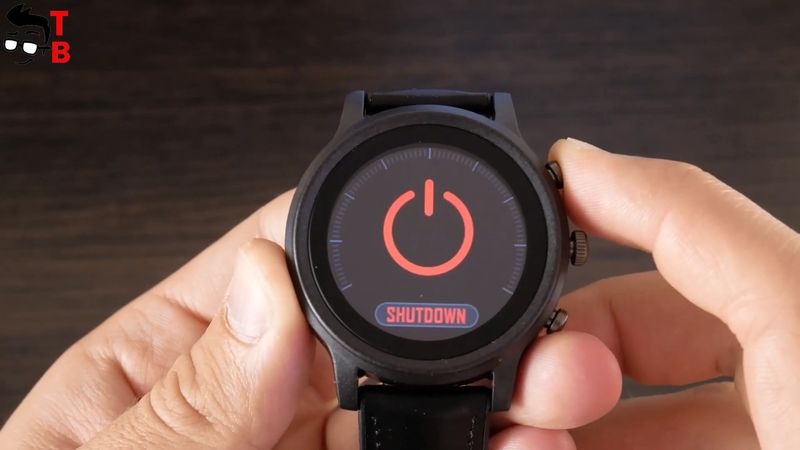 That's all the functions of Zeblaze Neo 3.
App
Just like many other smartwatches, Zeblaze Neo 3 has a companion app. It is called Happy Sports, and you can install it on Android and iOS devices.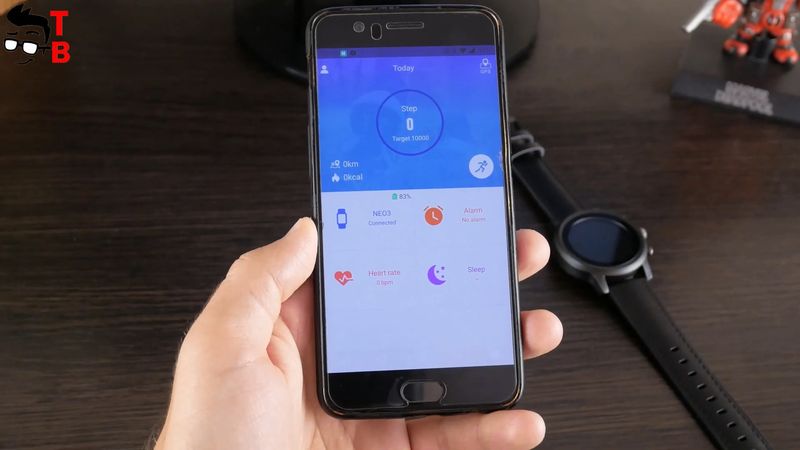 In the app, you can set an alarm clock, measure heart rate, and view information about last sleep.
You can also tap on GPS in the right top corner to synchronize GPS tracking on smartphones with Neo 3. The watch itself doesn't have a built-in GPS.
In the settings, you can only change personal information, such as name, birthday, height, and weight.
However, you can press on the Neo 3 connected device, and there will be many more settings.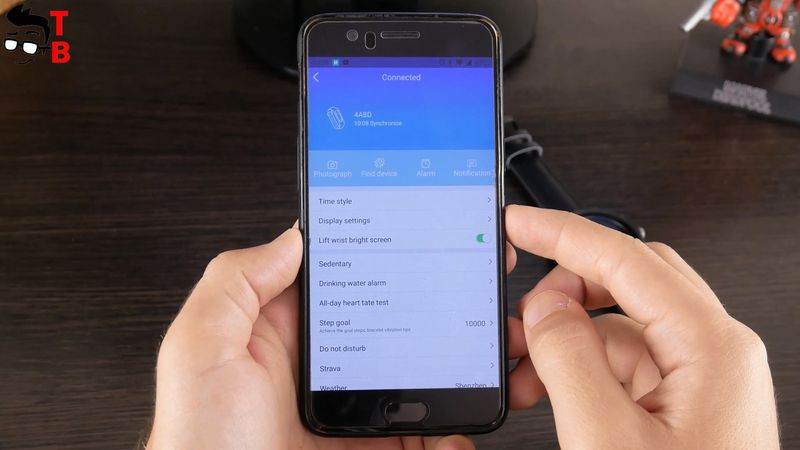 Here you can change the watch face. Actually, there are only three watch faces.
The other functions are display settings, sedentary, drinking water alarm, all-day heart rate, step goal, do not disturb, diet, weather, and others
Battery Life
As for battery life, the manufacturer promises 10 days in daily use and 20 days in watch mode.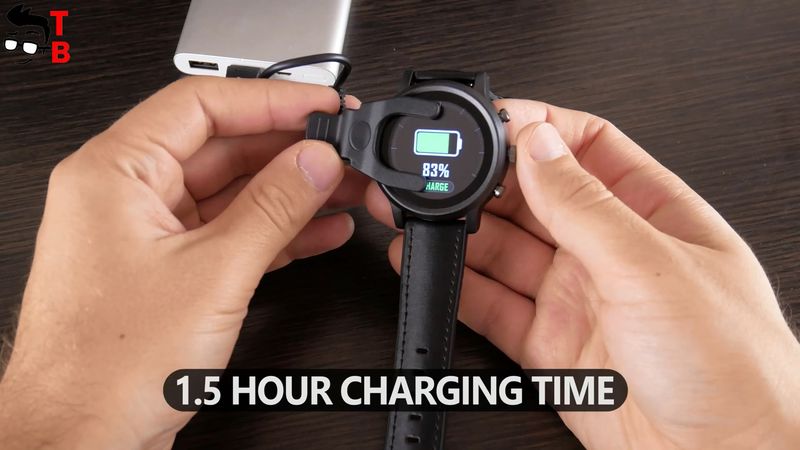 The charging time is about one and a half-hour.
Conclusion
At first glance, Zeblaze Neo 3 looks really good. The new watch has a very nice design, a leather strap, a good display, and many functions.
However, the biggest disappointment for me is the non-touchscreen. You have to use physical buttons to navigate through the menu. I have already forgotten how to do this!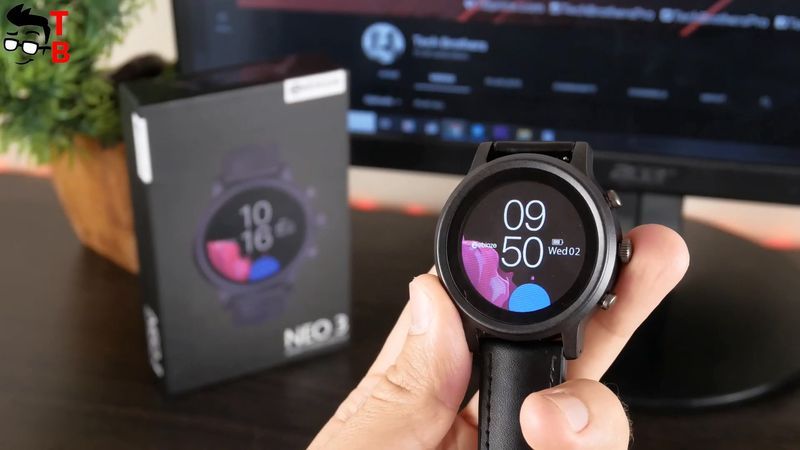 So, if you are ready to press the buttons, then Zeblaze Neo 2 can be good for you. The watch costs only $25.