You know, I am surprised at the rapid evolution of projectors in 2023. First, they are getting much cheaper, and I am not just talking about budget LCD projectors, but also laser projectors.
For example, we posted a video about the JMGO N1 last week, and it is the most affordable triple-color laser projector on the market now – only $500.
In addition, the projectors get new technologies that make them come close to LCD TVs in terms of image quality, and sometimes even surpass them.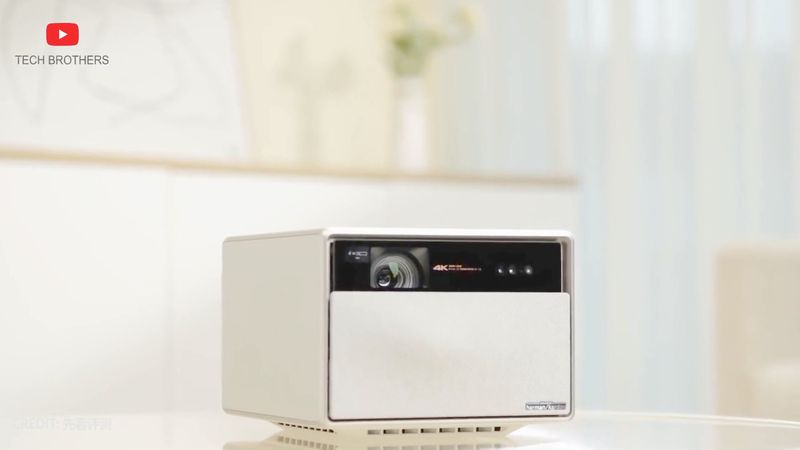 Today, I want to tell you about a new flagship projector from XGIMI. It is called XGIMI RS Pro 3.
First, let's talk about the price and the start of sales, and then I will tell you about main features of the new projector.
Price and Start of Sales
XGIMI RS Pro 3 will go on sale in China on May 30. However, there is already a product page on the popular Chinese store, so we can see the price of the new projector.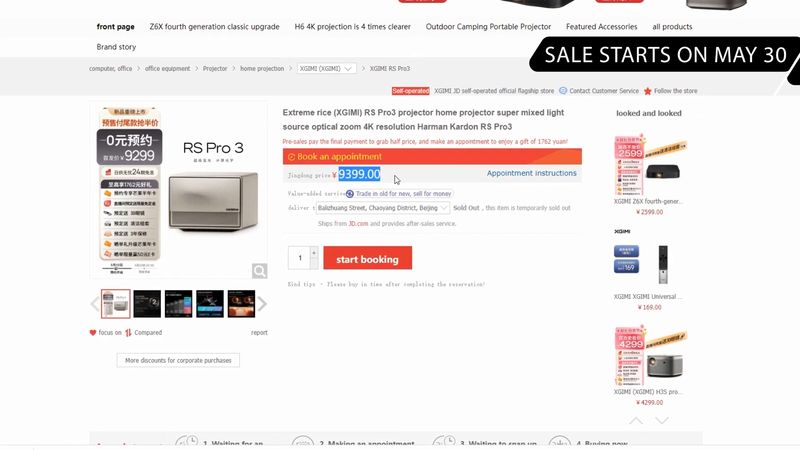 It will be 9399 yuan or about 1350 US dollars.
You know, it is a very affordable price for the company's flagship projector.
Design
When it comes to design, XGIMI RS Pro 3 looks expensive. Do you agree?
The body is made of gold metal with a combination of NAPPA leather. Rounded corners add premium style.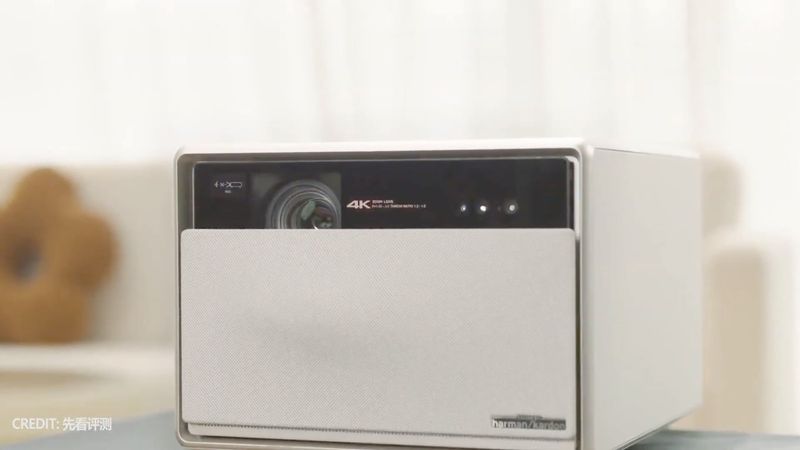 The lens on the front has a sliding cover, but I am not sure if it opens manually or automatically.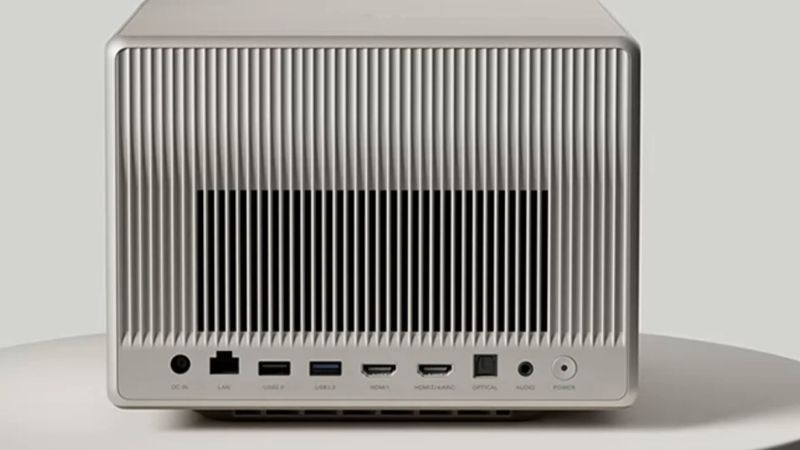 Among the connectivity options are two HDMI 2.1 ports, USB 3.0, AUDIO output, S/PDIF, USB 2.0, and LAN port.
The new projector also supports Wi-Fi 6 and Bluetooth.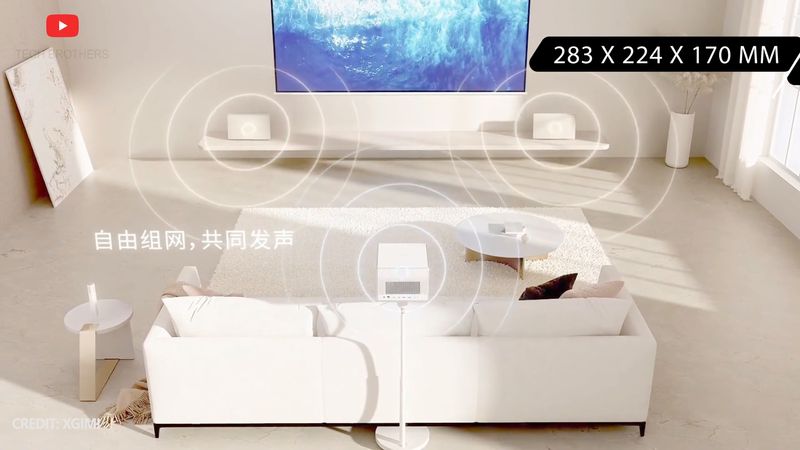 By the way, the new XGIMI projector is quite compact. Its dimensions are 283 x 224 x 170 mm. The weight is 5.15 kg.
So, the XGIMI RS Pro 3 looks very good, but its specifications are even more impressive.
Specifications
The projector has 0.47"DMD optics and 4K native resolution.
One of the main features of the new projector is the third generation of Dual Light. This technology allows the projector to use LED and laser light sources at once.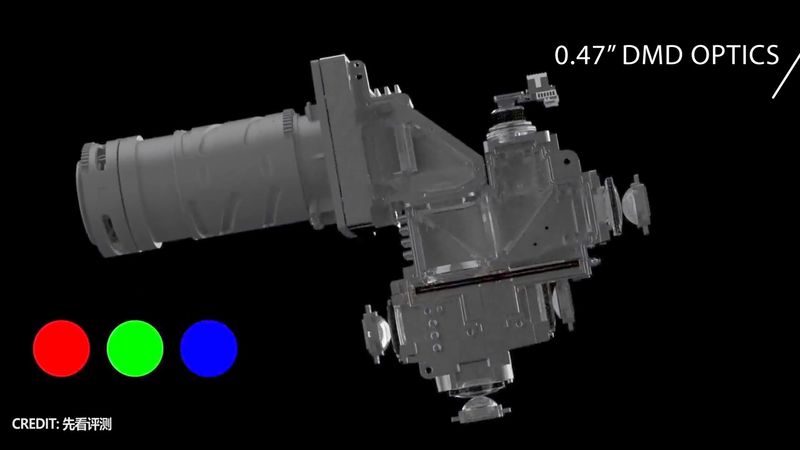 I will not go into details, but the manufacturer promises higher brightness, clearer image and richer colors than other laser projectors, and especially LCD projectors.
The brightness of XGIMI RS Pro 3 is 2500 CVIA. It is about 4500 ANSI Lumens. So, it is the brightest projector of all XGIMI models.
The new projector also has many other technologies, such as auto keystone correction, automatic optical zoom adjustment, automatic brightness and colors adjustment, wall color adaptation, ambient light adaptation, and others.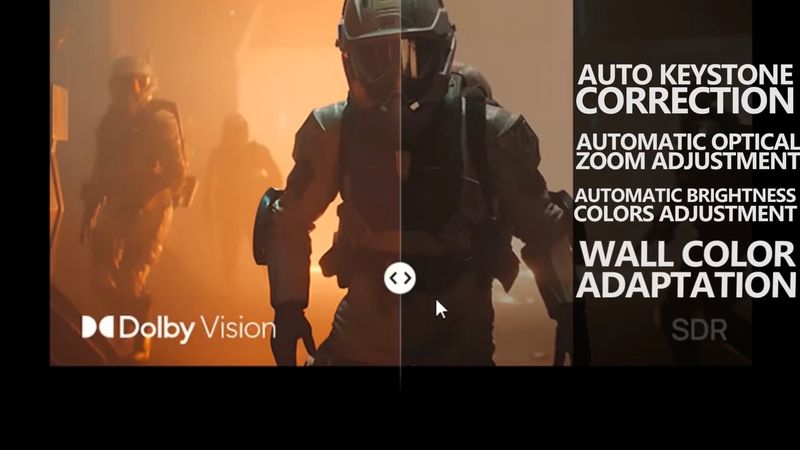 The Chinese company says that the image quality will not be lost while using the optical zoom.
XGIMI RS Pro 3 is a smart projector, so it has MediaTek MT9679 chipset, 4GB of RAM and 128GB of storage.
The projector runs on GMUI 5.0 user interface. It is a Chinese operating system, since the projector is only released in China. However, I think the global version will have Android TV.
Conclusion
So, the new XGIMI RS Pro 3 is the company's flagship projector with the most advanced technologies. However, it is quite affordable for most people – only $1300.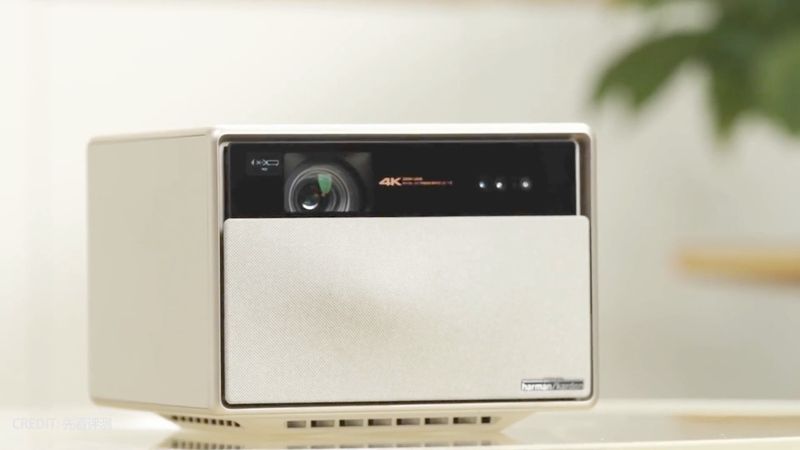 We are waiting for the start of sales on May 30.