UMIDIGI announced new smartphone called UMIDIGI F1. You might think that this is a copy of Pocophone F1, but it is not so. These smartphones are from different price categories. Pocophone F1 is a flagship smartphone with powerful chipset Snapdragon 845, while UMIDIGI F1 has mid-range processor Helio P60.
Anyway, UMIDIGI F1 looks very interesting for its price. Today we have first look at new smartphone. It will go on sale in January, and we will try to get it for unboxing and full review.
[wpsm_offerbox button_link="http://got.by/2zoy4l" button_text="BUY IT NOW" price="$219.99″ price_old="$249.99″ title="UMIDIGI F1 4G Smartphone" description="6.3 inches FHD+, 128GB ROM, 4GB RAM, Helio P60, 5150mAh Big Battery 18W Fast Charge, NFC, 16MP+8MP Camera, Android 9.0″ thumb="http://www.tbprice.com/wp-content/uploads/2018/12/11-1.jpg" logo_thumb="http://www.tbprice.com/wp-content/uploads/2018/04/aliexpress-logo_1.png" ]
Design
The main feature of UMIDIGI F1 is waterdrop notch above the display. It looks much better than a big notch of UMIDIGI Z2.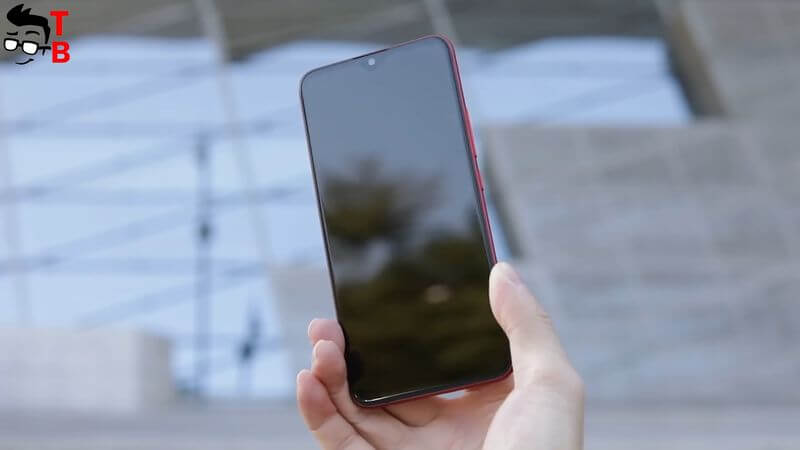 The smartphone comes with 6.3-inch display and Full HD+ resolution, 1080 by 2340 pixels. The official website says about 92.7% of screen to body ratio, however this is not true. The real screen to body ratio is about 85%, which is very good for $200 phone.
UMIDIGI F1 has metal back panel with curved edges and rounded corners. On the back, we can see dual rear camera, flashlight and fingerprint reader. The smartphone comes in black, gold and red color options.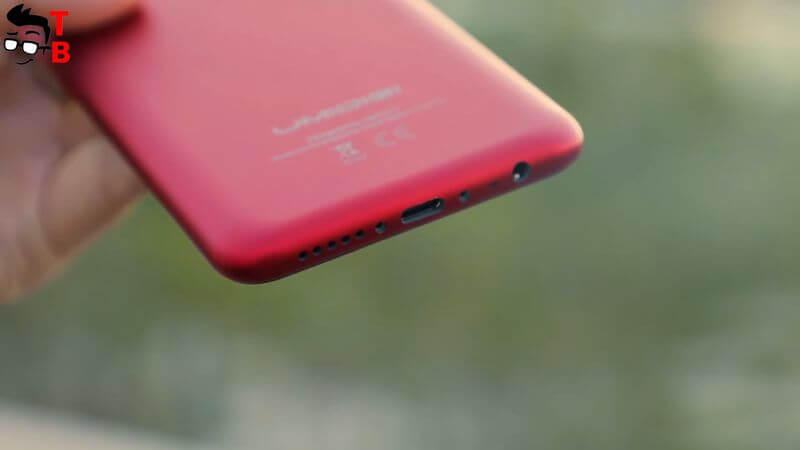 UMIDIGI F1 has USB Type-C port and 3.5 mm audio jack. In general, the smartphone looks very beautiful.
Hardware
If we talk about hardware, new phone is powered by Helio P60 chipset. This is octa-core processor with 12-nm process technology and 2GHZ maximum clock speed. This chipset was released in 2018, and it provides good performance. UMIDIGI F1 has about 140 thousand points in AnTuTu.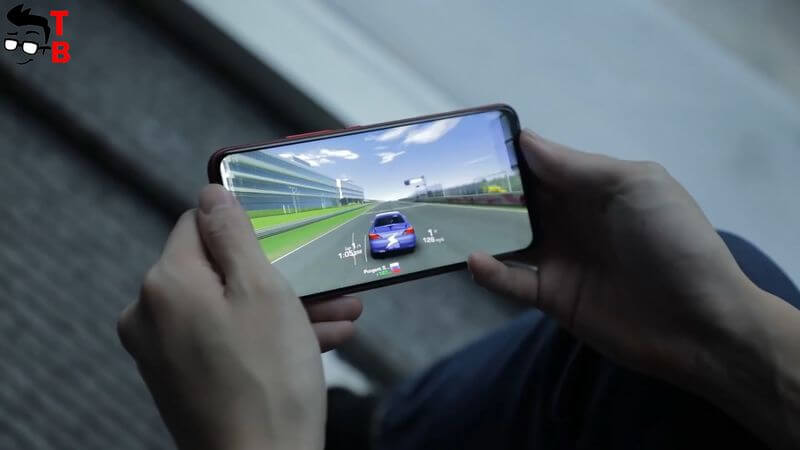 Also, the smartphone has 4GB of RAM and 128GB of internal memory with microSD support. UMIDIGI F1 supports Global LTE bands and even NFC. It will run on latest Android 9.0 Pie operating system.
Camera
Let's talk about camera. UMIDIGI F1 has dual rear camera with 16MP main sensor and 8MP secondary sensor. The aperture is f/1.7. On the front panel, there is another 16MP camera with f/2.0 aperture.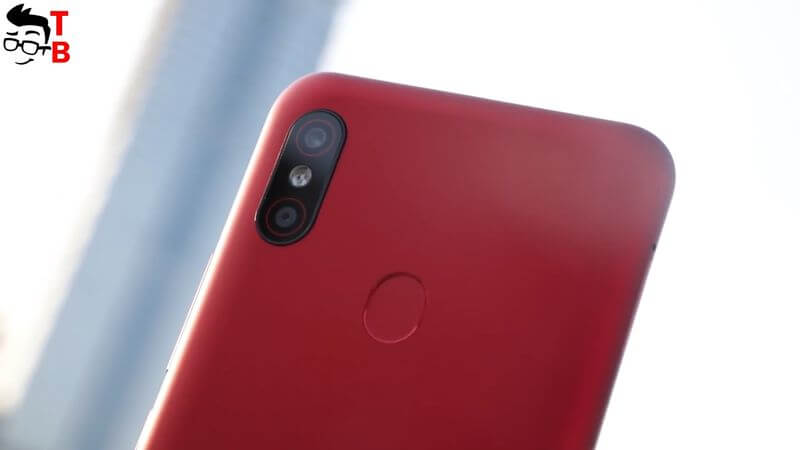 The phone hasn't gone on sale yet, so we cannot show you real sample photos. However, there are some images on official website. I don't know they are real or fake, but they look good.
Battery
Another feature of UMIDIGI F1 is battery. It has a capacity of 5150mAh. The phone supports fast charging technology 18W.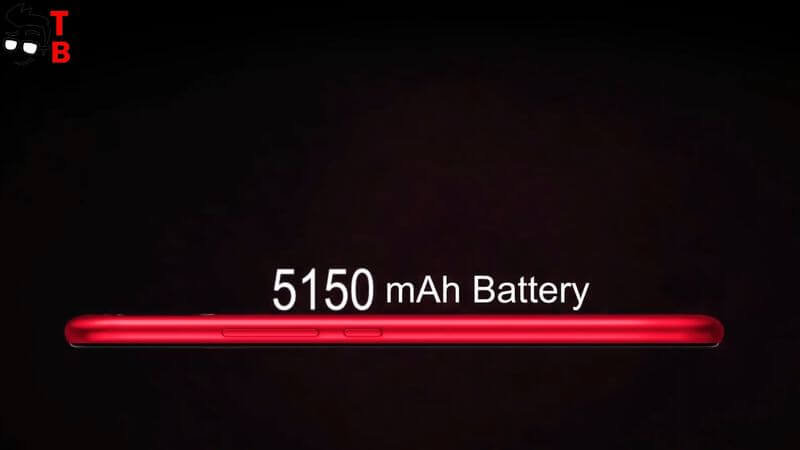 We already tested UMIDIGI S2 with 5000mAh battery, and it had almost 10 hours of screen on time. It is very good result, and we expect even more from UMIDIGI F1.
UMIDIGI F1: Price
The smartphone will go on sale the next month, January 7, 2019. The price will be only $200.It is amazing price for the smartphone with beautiful design, small notch, Full HD+ display, good chipset Helio P60, 16MP cameras on the front and back, as well as big 5150mAh battery.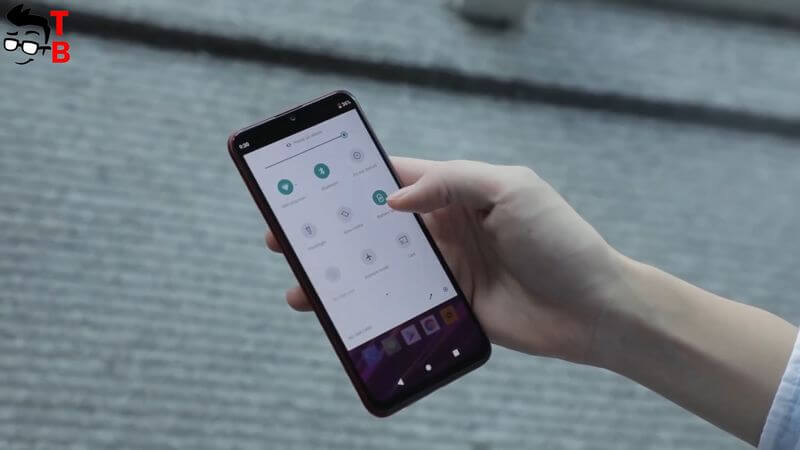 Too many features for $200 smartphone! Do you agree? I am waiting for start of sales!
[wpsm_offerbox button_link="http://got.by/2zoy4l" button_text="BUY IT NOW" price="$219.99″ price_old="$249.99″ title="UMIDIGI F1 4G Smartphone" description="6.3 inches FHD+, 128GB ROM, 4GB RAM, Helio P60, 5150mAh Big Battery 18W Fast Charge, NFC, 16MP+8MP Camera, Android 9.0″ thumb="http://www.tbprice.com/wp-content/uploads/2018/12/11-1.jpg" logo_thumb="http://www.tbprice.com/wp-content/uploads/2018/04/aliexpress-logo_1.png" ]
UMIDIGI F1 Video Review