Today I have detailed review and unboxing of Xiaomi Redmi 5 Plus. It is the second budget smartphone from Xiaomi with full screen design. Some days ago we published review Redmi 5. The Plus version has more powerful hardware, Full HD display, bigger battery and other improvements.
No doubt, Redmi 5 Plus looks much better compared to Redmi 5. Also its price is not much higher, about $180 against $150.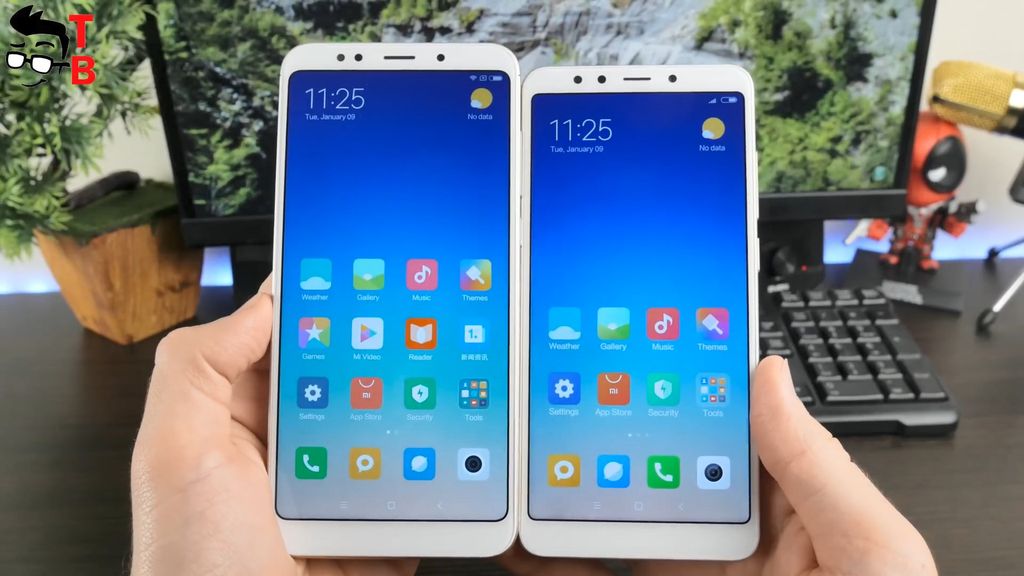 So, Xiaomi Redmi 5 Plus looks the best budget full screen smartphone for the beginning of 2018. As usual, I will publish at least four videos about this smartphone, such as unboxing, performance, battery and camera tests. If you have any questions, please write in comments below. In description you can find links where to buy smartphone cheaper.
Let's start our review with unboxing!
[wpsm_offerbox button_link="https://www.gearbest.com/cell-phones/pp_991322.html?lkid=12641066″ button_text="Buy it now" price="$179.99″ price_old="$199.99″ title="Xiaomi Redmi 5 Plus" description="3GB RAM 32GB ROM FHD+ Screen 12.0MP Camera English and Chinese Version" thumb="http://www.tbprice.com/wp-content/uploads/2018/01/redmi-5-plus.jpg" ]
Xiaomi Redmi 5 Plus: Unboxing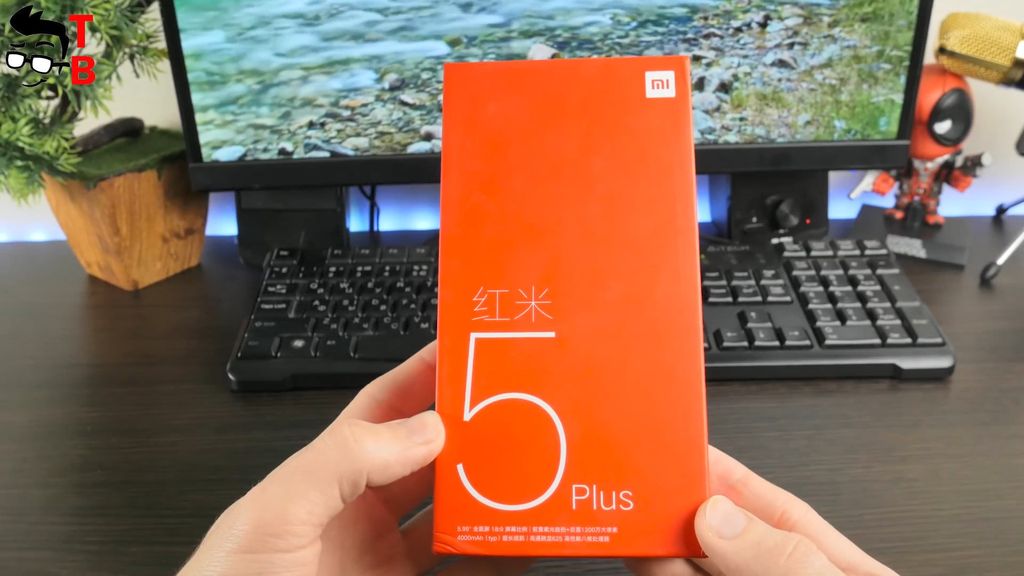 Just like Redmi 5, the Plus version comes in a red box. I received a Chinese model, so all inscriptions are in Chinese. The main thing is that 5 Plus on the front panel. The back panel provides some specifications about device, such as 5.99 inch display, 4000mAh battery, Snapdragon 625 chipset and so on.
Inside the box we can see soft silicone case. I have a gold version of smartphone, so the silicone case is transparent. Redmi 5 Plus in black color comes with black silicone case.
Next you can find smartphone. It is a little bigger, than Redmi 5, because it has a bigger display size.
Also there is user manual, microUSB cable, power adapter and SIM needle.
As you can see, the package of Redmi 5 Plus doesn't differ from Redmi 5. Both smartphones have silicone cases, and other necessary things.
Design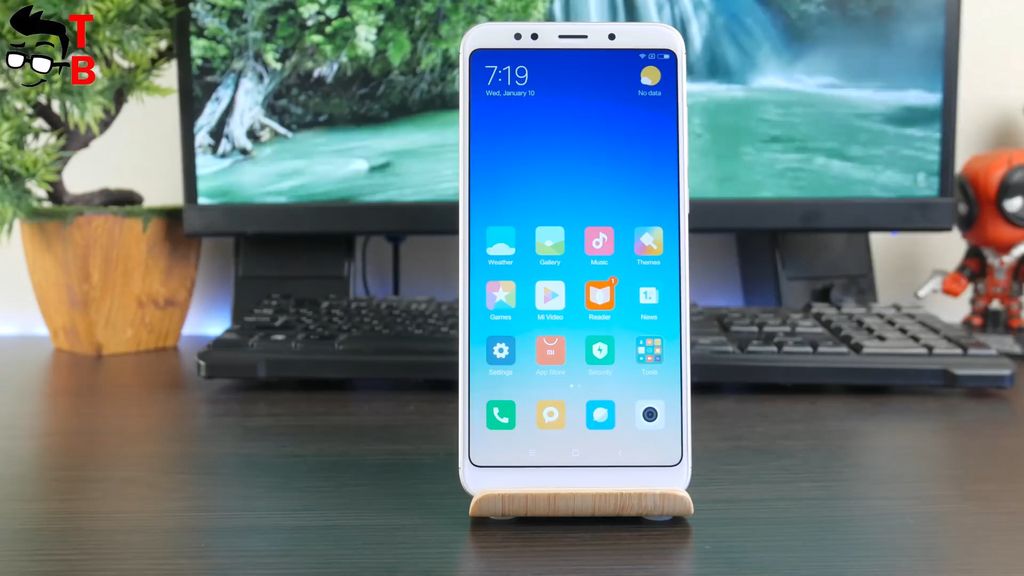 Redmi 5 and Redmi 5 Plus have the same design. The main difference between them is that Redmi 5 Plus bigger, because of 5.99 inch display compared to 5.7 inch screen on Redmi 5.
New smartphone doesn't have home button or backlit keys. It comes with on-screen buttons. Also there is front camera, earpiece, light and proximity sensors. I cannot say that Redmi 5 Plus is bezel-less smartphone, like Xiaomi Mi Mix 2. New budget phone has quite big bezels on sides.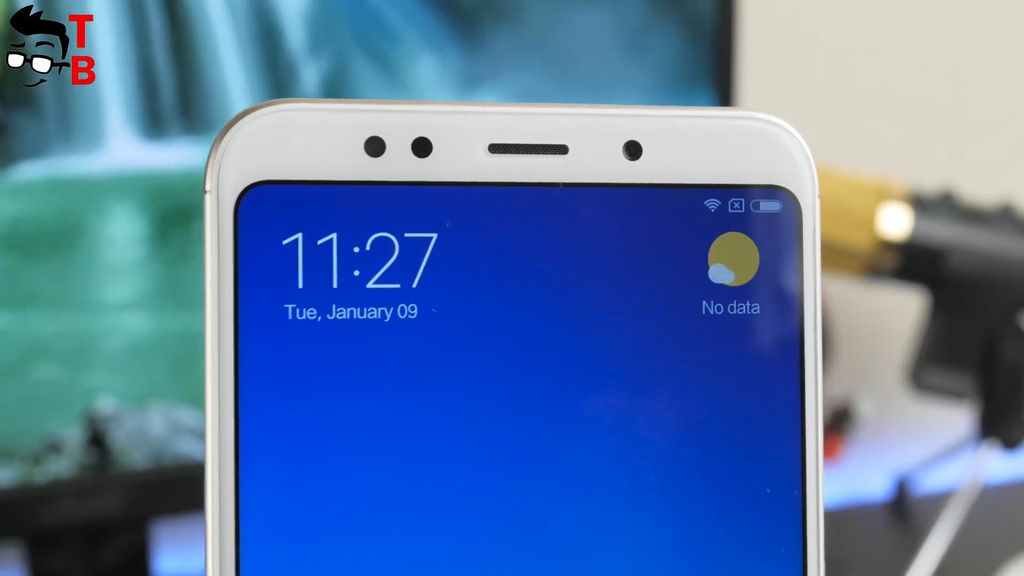 By the way, I have Redmi 5 Plus in gold color, so the front panel is white. The black version of smartphone comes with black front panel. Also there is light blue and rose gold color options.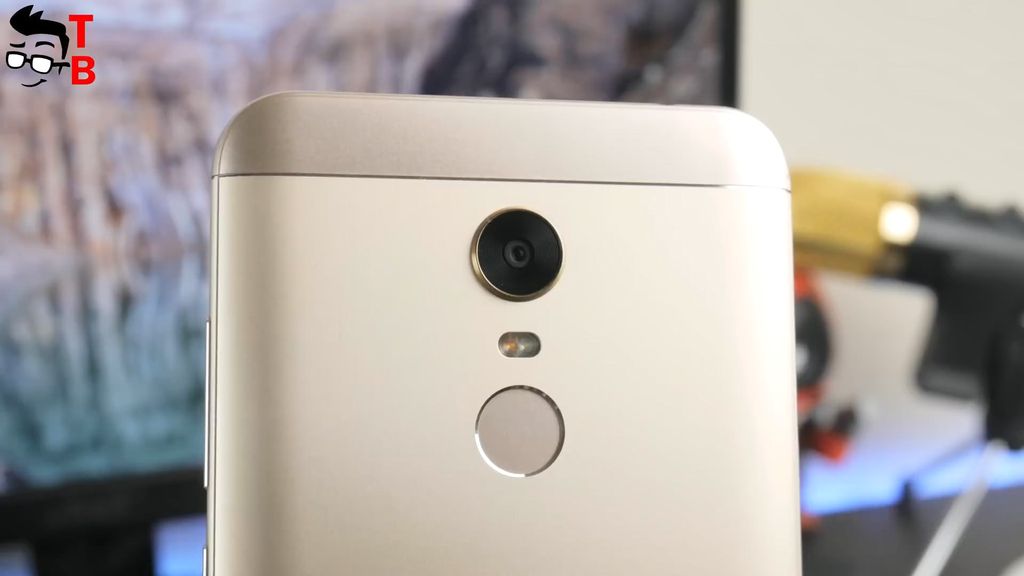 The back panel of Redmi 5 Plus looks similar to Redmi Note 4X. It is made from metal with plastic top and bottom strips for antennas. There is single rear camera, dual LED flash and fingerprint reader.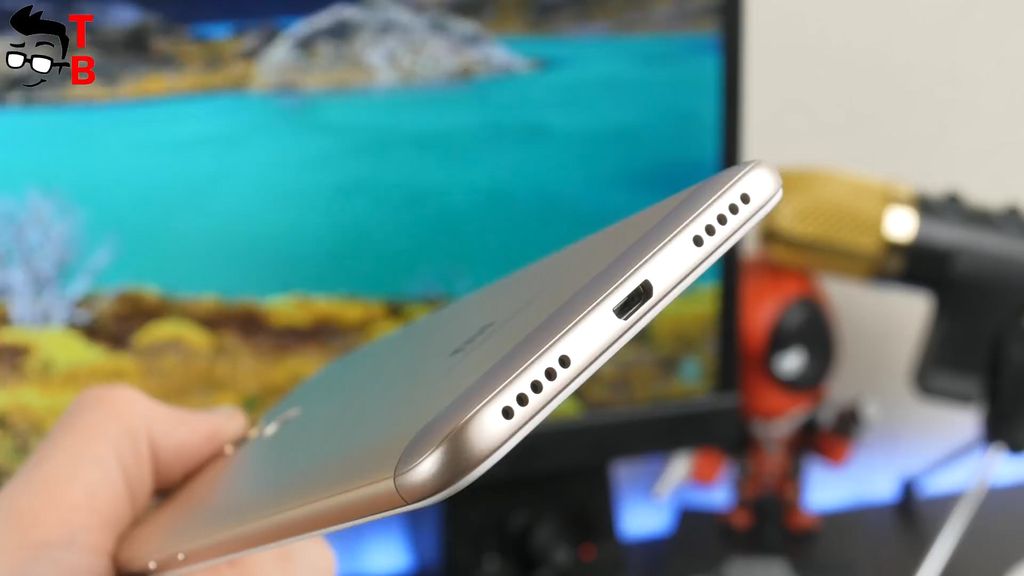 At the bottom you can find microUSB charging port and speaker grille. It is a big shame that smartphone doesn't have USB Type C port.
3.5 mm audio jack is located on the top. Also there is mic and IR blaster.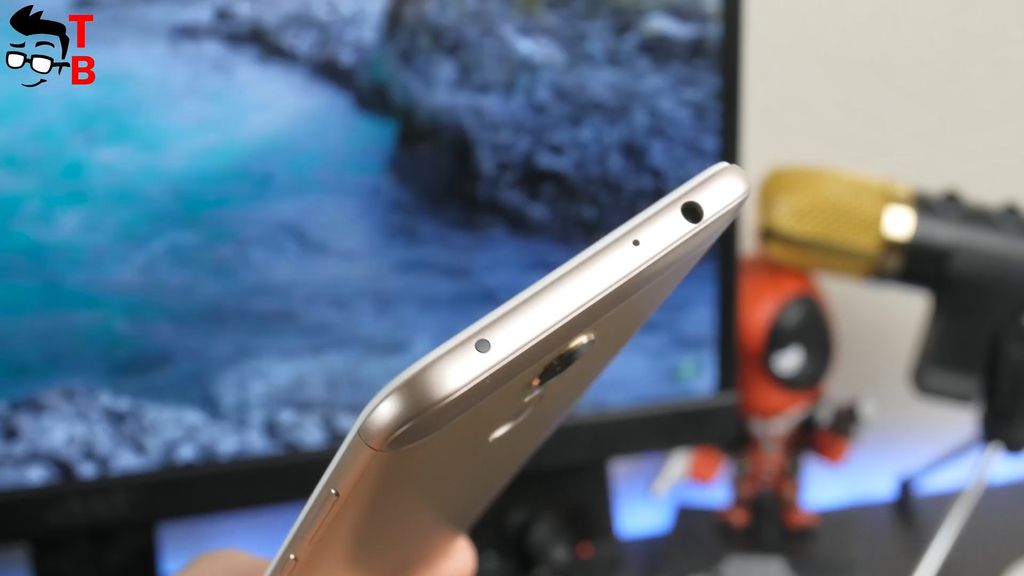 The power button and volume rocker are on the right side, while hybrid slot is on the left side. You can use two SIM cards, or one SIM card and microSD memory card.
Xiaomi Redmi 5 looks very solid. It has high built quality and full screen design. Of course, the back panel doesn't change at all, and there is not USB Type C port, but I am really impressed by big display.
Display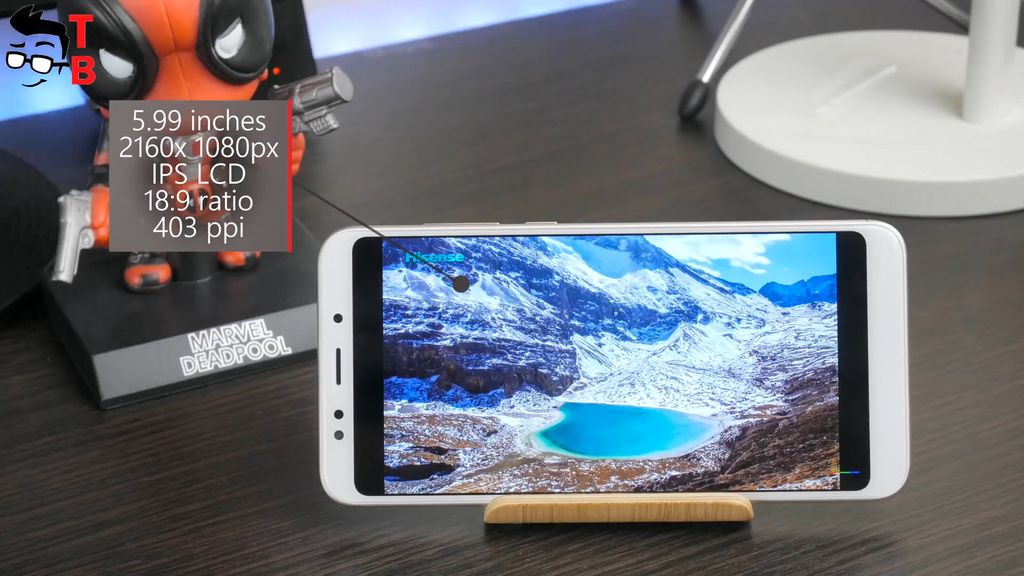 The main feature of Redmi 5 Plus is display. Instead of 5.5 inch panel, you will get 5.99 inch Full HD+ display with 18 to 9 aspect ratio. As I already said, this is not bezel-less. It has small white bezels on the sides, but top and bottom bezels really become smaller.
The smartphone has good color reproduction, as well as viewing angles. However, you should note, that YouTube videos are made in 16 to 9 aspect ratio, so you will have black bars on the sides.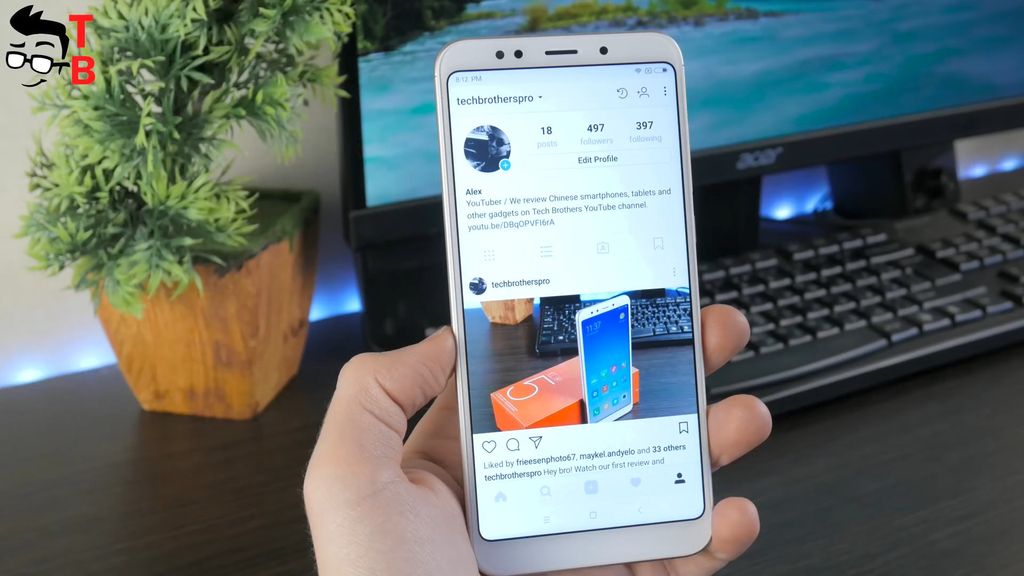 Facebook and Instagram scrolling is amazing, and I really like to play games on 18 to 9 displays.
Software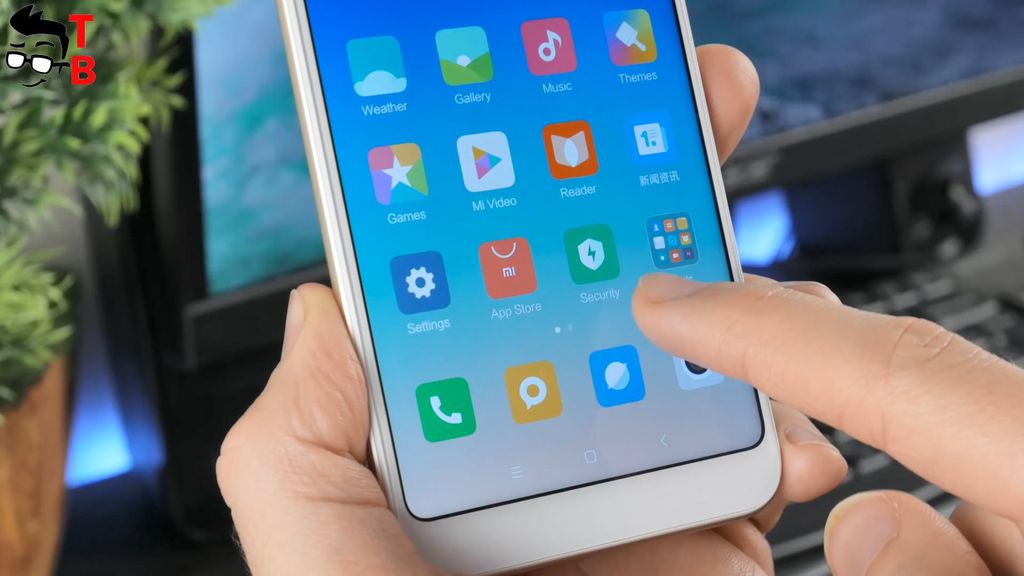 I have a Chinese version of Redmi 5 Plus. It comes with only Chinese and English languages. Also, the smartphone doesn't have Play Store and other Google Services. This is not a big problem, because you can install it for a few minutes. Later I will publish video how you can install Google Play Store on Redmi 5 Plus.
The smartphone runs on Android 7.1.2 Nougat with latest MIUI 9 on top. New user interface from Chinese manufacturer offers some interesting features. For example, there is exclusive themes and stickers. Also you can use split screen function, Mi Video App, new Image Editor and much more.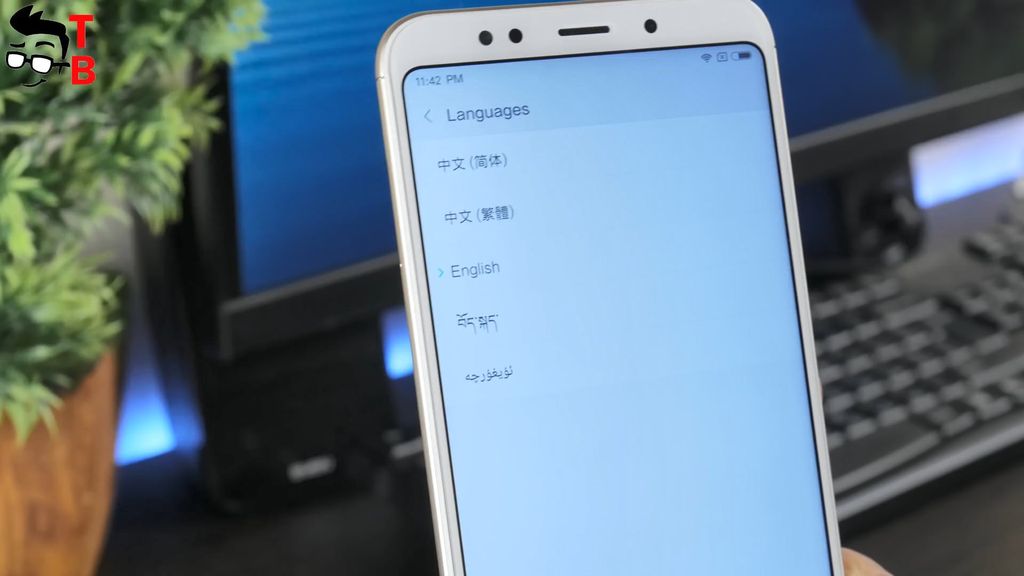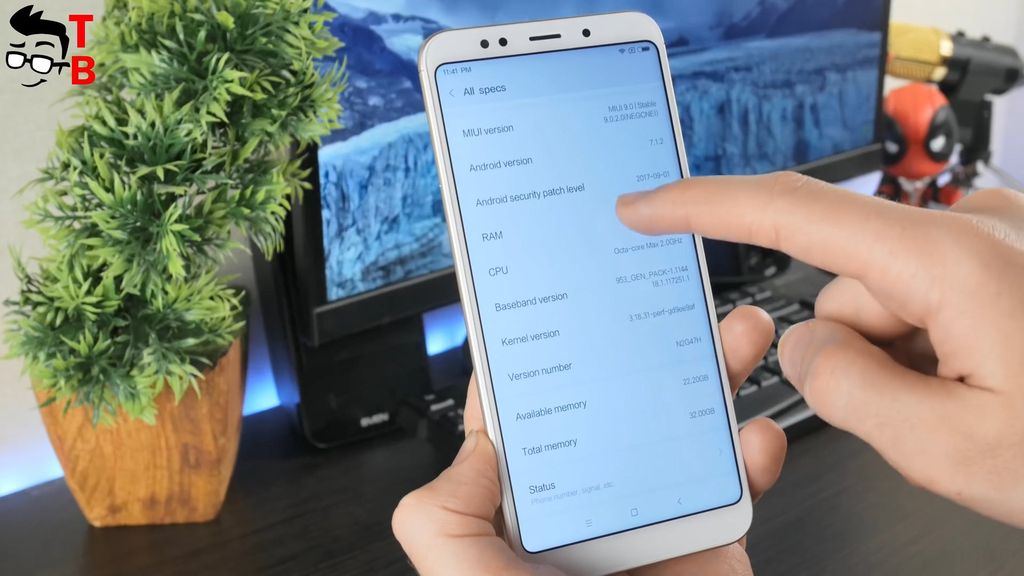 I believe that MIUI is one of the best user interface on Android. It runs very fast, and offers many interesting features.
Xiaomi Redmi 5 Plus: Performance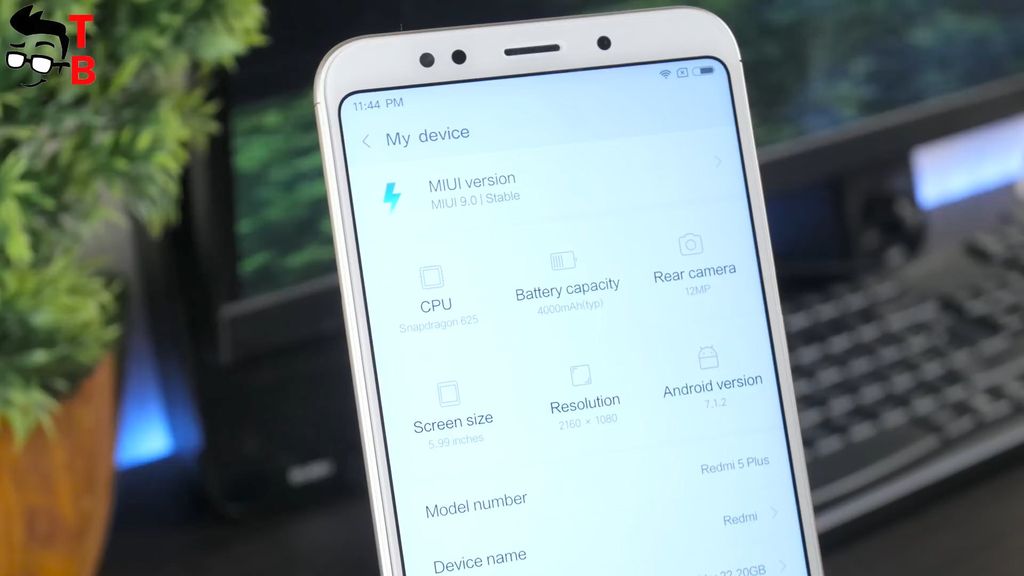 Redmi 5 Plus is powered by Snapdragon 625. It is not the latest chipset, because it was released almost two years ago, however it is still powerful and power efficient processor. Xiaomi uses this chipset for its many smartphones. So, we already familiar with this processor, and it shows very good performance.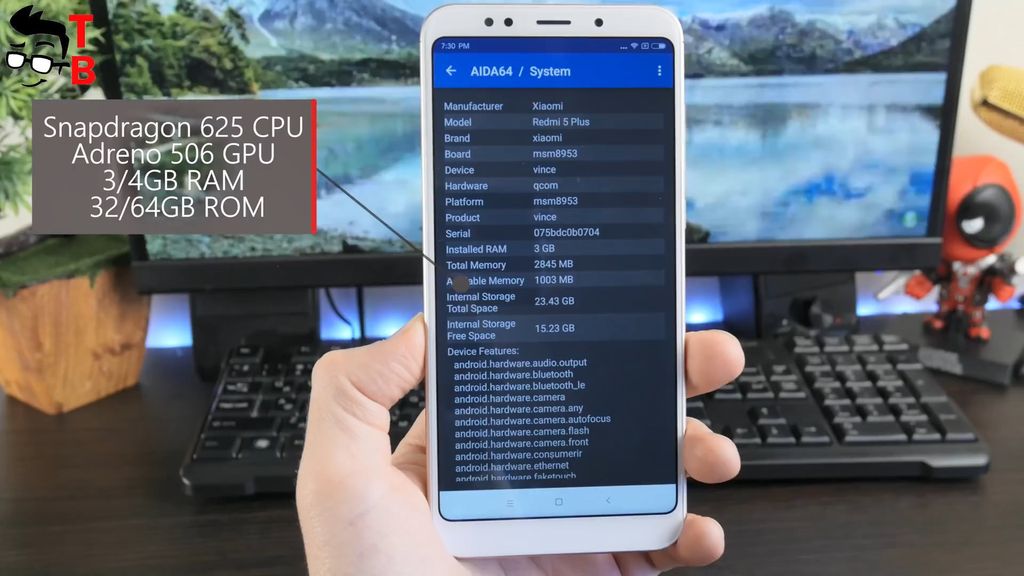 I have a model with 3GB of RAM and 32GB of internal memory. Also you can find more powerful version with 4GB RAM and 64GB of storage.
Later I will make video with detailed performance test and gaming, but right now I want to show you some benchmarks.
First of all, Redmi 5 Plus has about 62893 points in AnTuTu. It is really god result for $180 smartphone.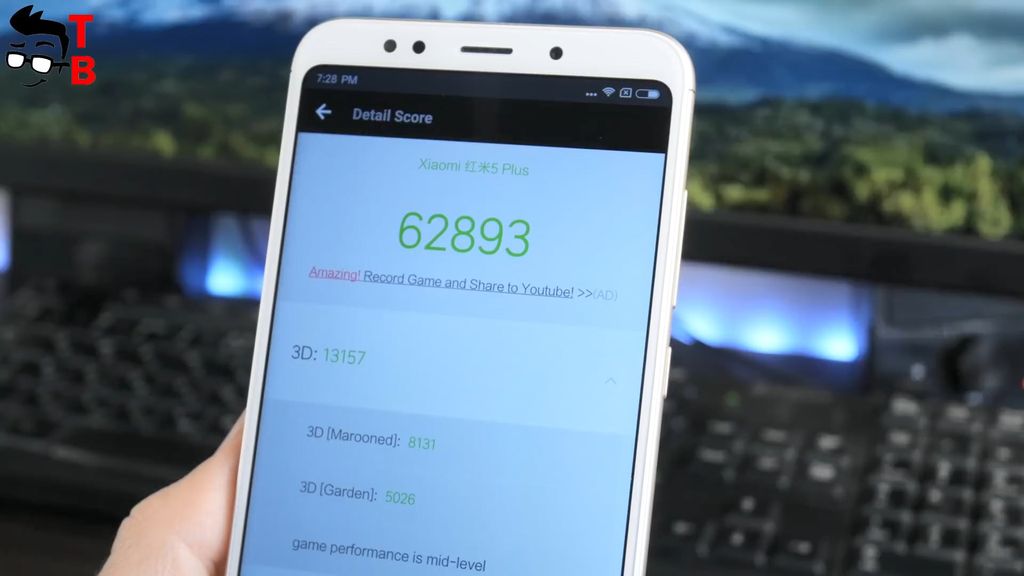 Also, it has 873 points in single core test, and 4304 points in multi core test GeekBench 4.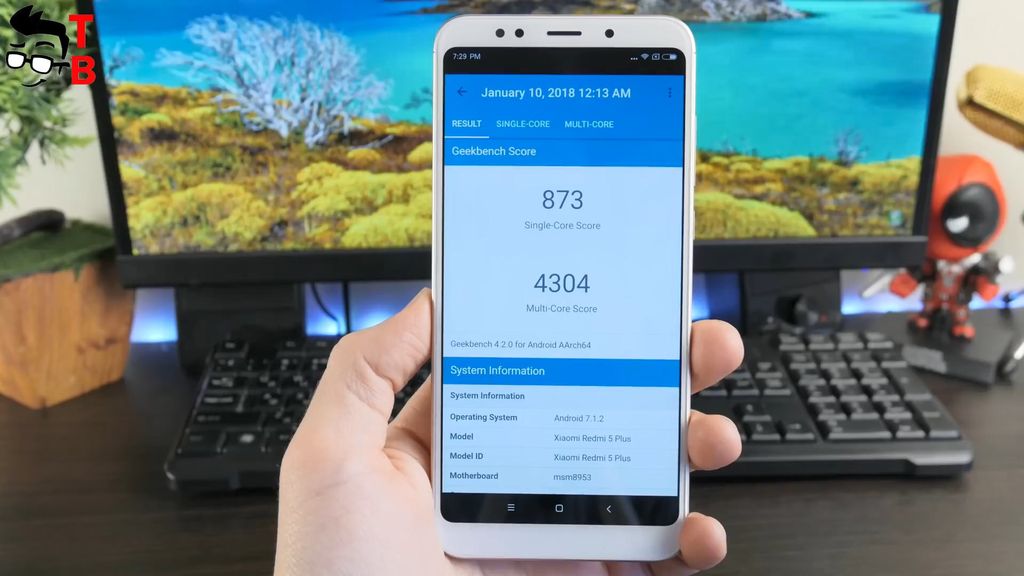 As for GPS, it works pretty well. The accuracy is about 11 meters, and signal doesn't lost even in transport.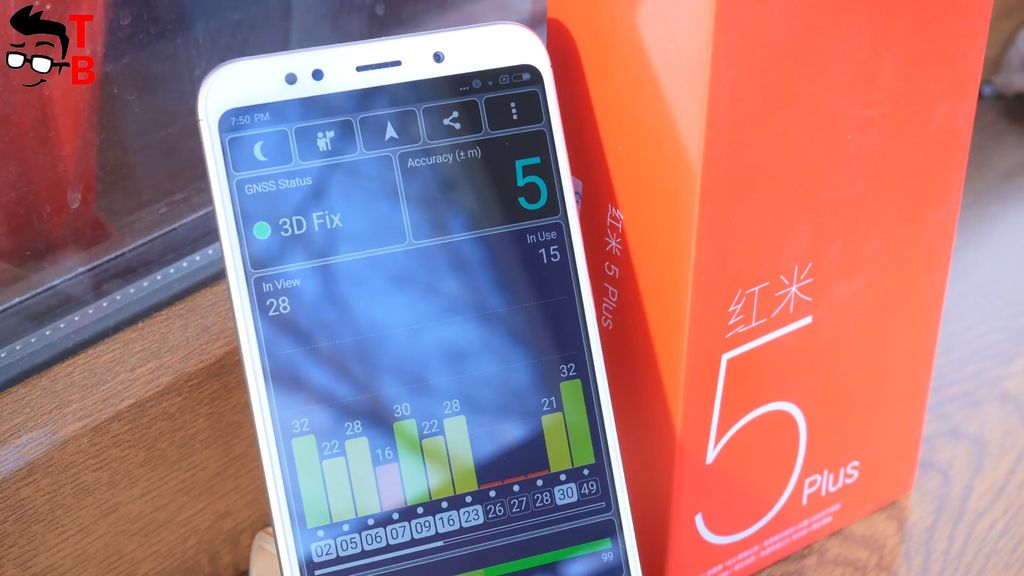 And the last test for this smartphone is the speed of internal memory. AndroBench shows that read speed is about 263 MBits/s, while write speed is 136 MBits/s. By the way, I forget to say that smartphone supports microSD memory cards up to 128 GB.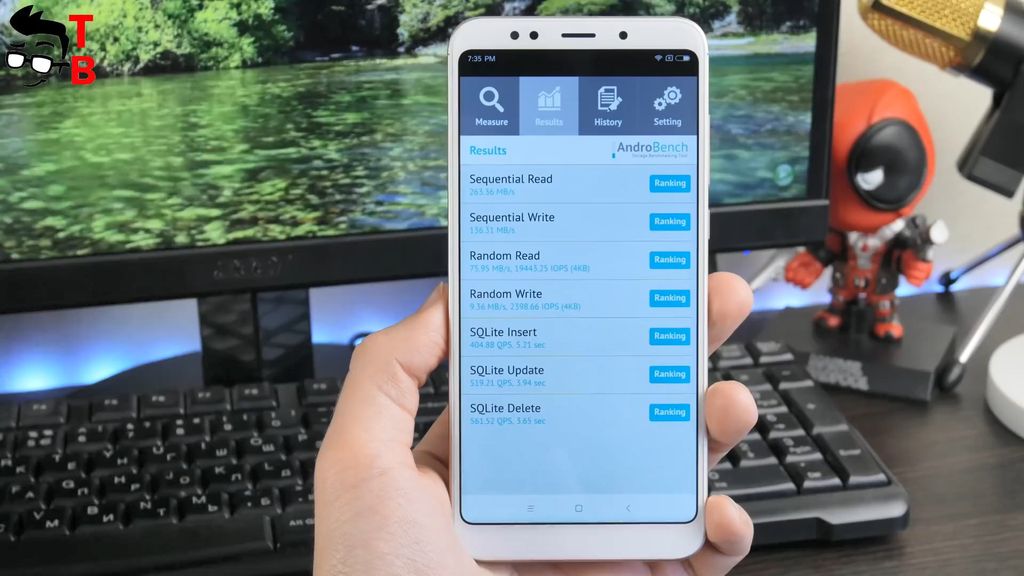 I already played some games, such as Asphalt 8, and it runs very well. It doesn't have lags or slowdowns. Everything is great.
Camera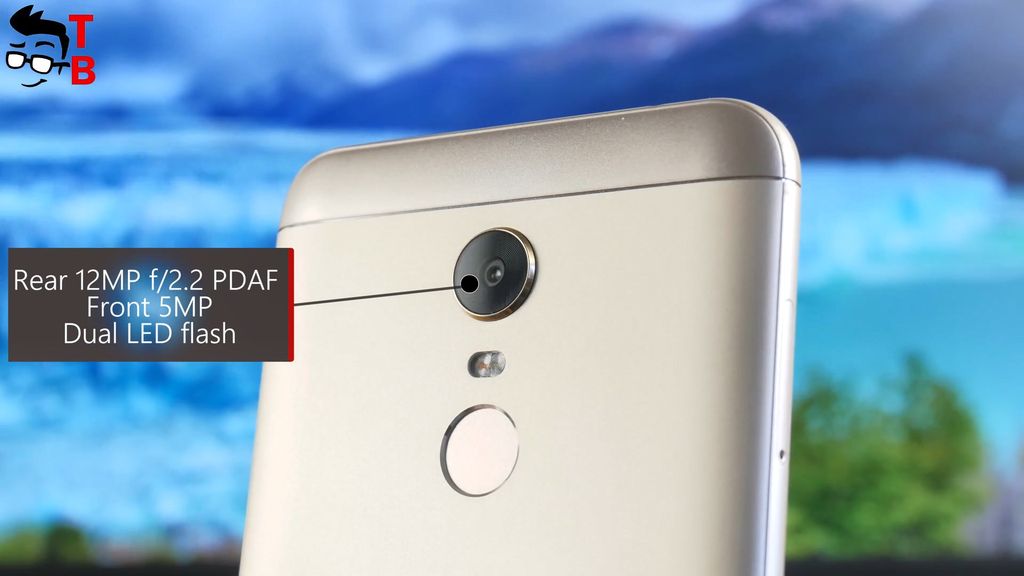 It seems that Redmi 5 and Redmi 5 Plus come with the same camera setup. New smartphones have 12MP rear camera with f/2.2 aperture and phase detection auto focus. Also, there is 5MP front camera.
It am really disappointed that Redmi 5 Plus doesn't have dual rear camera. Xiaomi Mi A1 comes with dual main camera and it makes really good photos with bokeh effect and 2x zoom.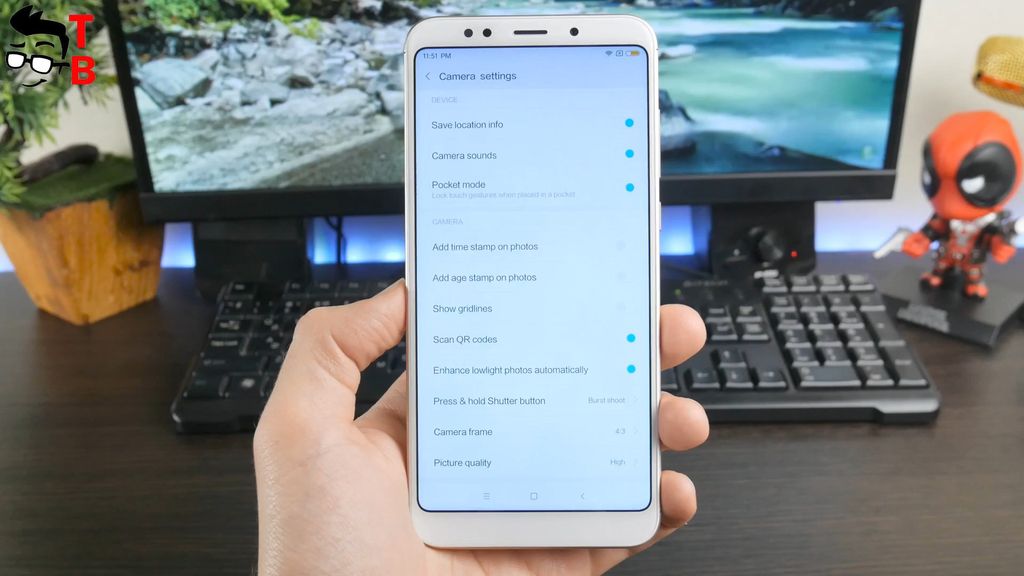 However, Redmi 5 Plus also makes good photos for its price category. But you should have good lighting. F/2.2 aperture says that night photos are not so good, as with f/2.0 or even f/1.8 apertures.
Xiaomi Redmi 5 Plus: Battery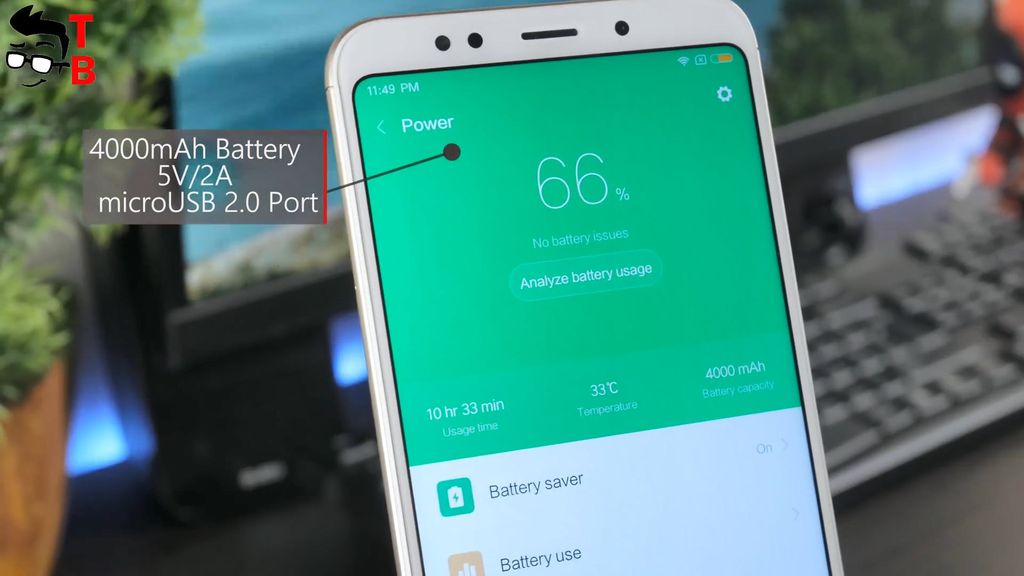 The big difference between Redmi 5 and Redmi 5 Plus is battery. Plus version comes with 4000mAh battery, while its younger brother has only 3300mAh battery capacity.
Also, Redmi 5 Plus is powered by power efficient processor. It means that smartphone should have about two days of battery life on a single charge. It really good result.
As always, below you can watch battery test of Redmi 5 Plus.
Conclusion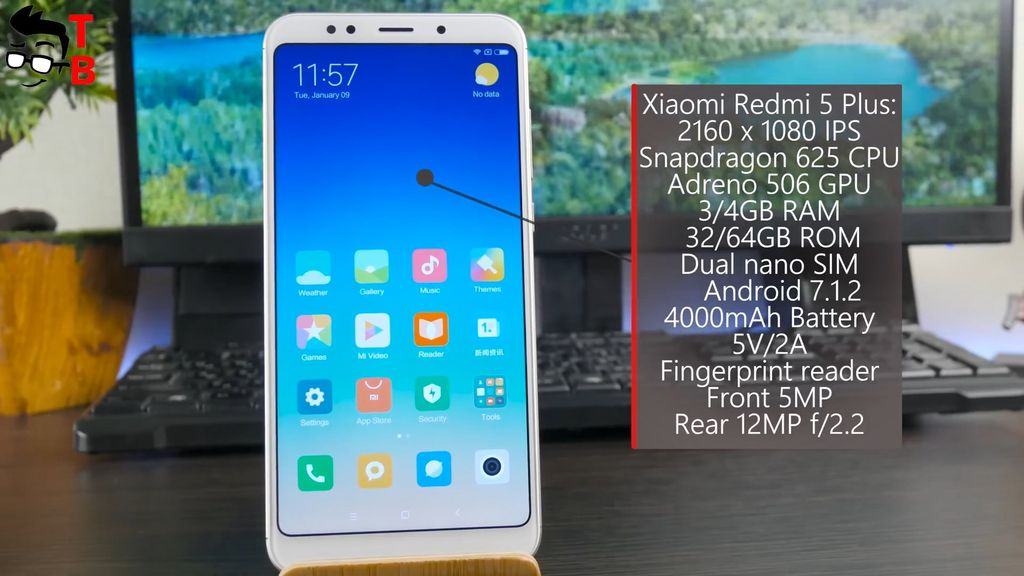 So, guys, it seems that Redmi 5 Plus is the best budget phone from Xiaomi at the beginning of 2018. Of course, its main highlight is full screen design and big 6 inch display. It provides excellent experience while playing games and scrolling social networks.
Also the smartphone is powered by pretty good chipset. You should not have problems with any Android apps and games. Redmi 5 Plus comes with single rear camera, but it takes pretty good photos.
I am disappointed that Redmi 5 Plus doesn't have USB Type C and fast charging, but battery capacity is really big, and it should provide about two days of battery life.
[wpsm_offerbox button_link="https://www.gearbest.com/cell-phones/pp_991322.html?lkid=12641066″ button_text="Buy it now" price="$179.99″ price_old="$199.99″ title="Xiaomi Redmi 5 Plus" description="3GB RAM 32GB ROM FHD+ Screen 12.0MP Camera English and Chinese Version" thumb="http://www.tbprice.com/wp-content/uploads/2018/01/redmi-5-plus.jpg" ]

How to install Google Play on Xiaomi Redmi 5 Plus