We have been testing the new Wanbo X1 projector over the past few days. It was released about a month ago, but there are only few reviews of it. So, we did the unboxing, full review, and testing of the new Wanbo projector.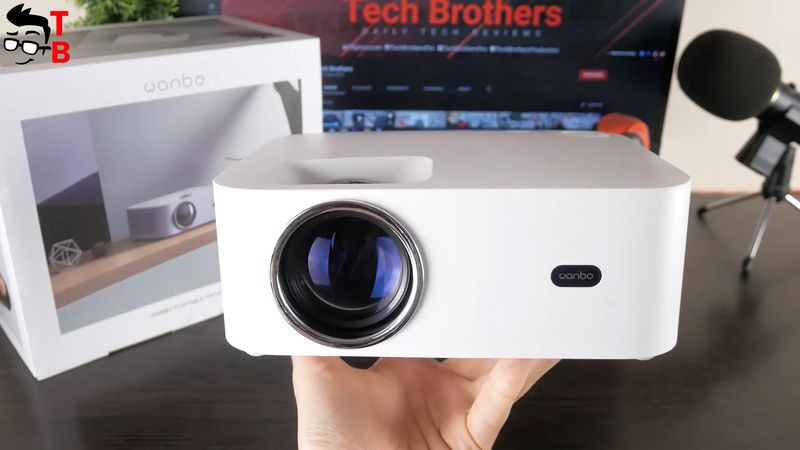 If you don't know anything about the new Wanbo projector, let me tell you about the main features. I have a global version of Wanbo X1 projector and bought it from Banggood for $99.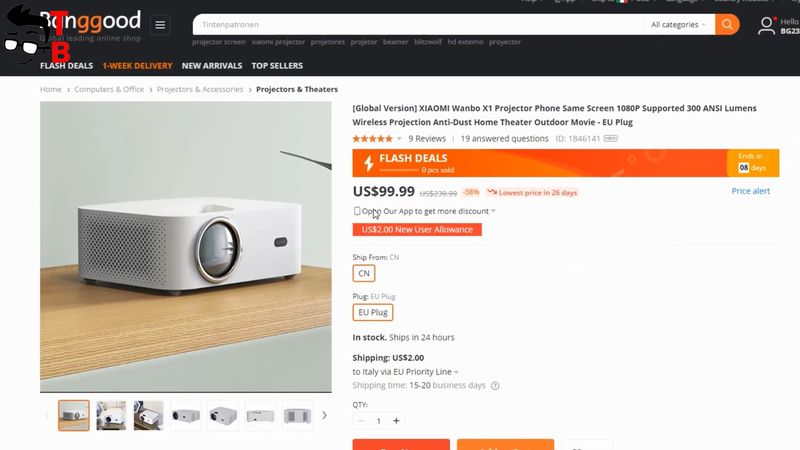 This is an LCD projector with 300 ANSI lumens brightness, 720p native resolution, 1080P support, wireless screen projection, and connection by cable. By the way, I've tested both wireless and wired the same screen projection and will show you that later in this article.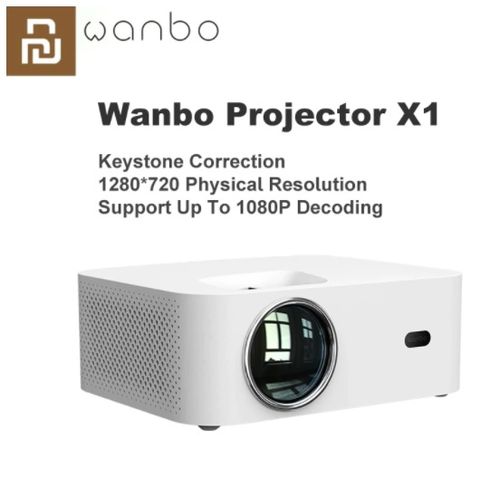 Youpin Wanbo X1 Projector - Aliexpress
Buy it now

Aliexpress.com
as of January 6, 2022 4:19 am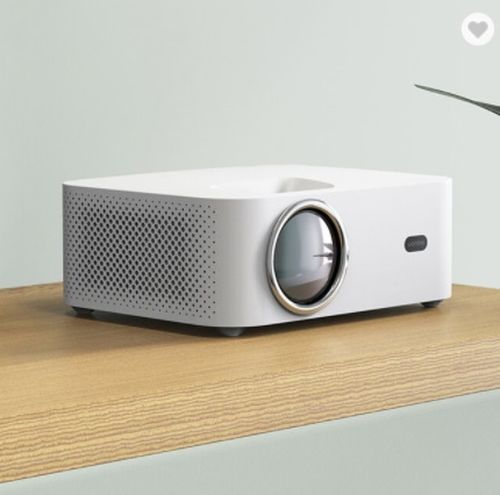 XIAOMI Wanbo X1 Projector - Banggood
Buy it now

Banggood.com
as of January 6, 2022 4:19 am
Unboxing
Wanbo X1 Projector comes in this box.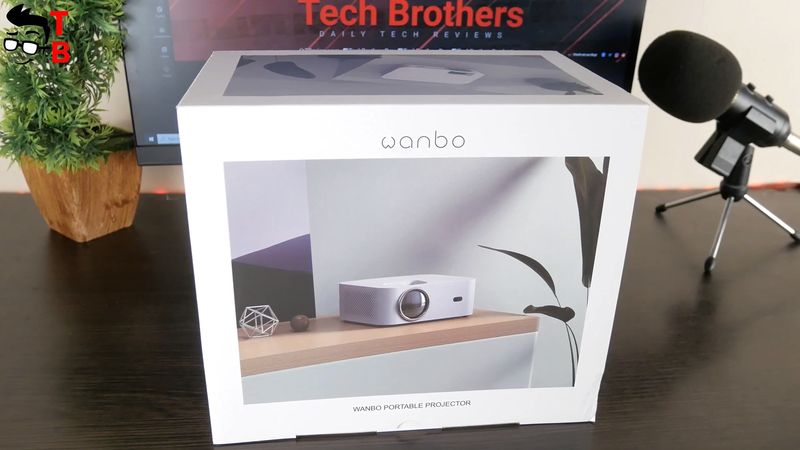 By the way, some Chinese stores, for example, Banggood, says that this projector is from Xiaomi. However, there is no inscription or logo of Xiaomi on the box and projector itself.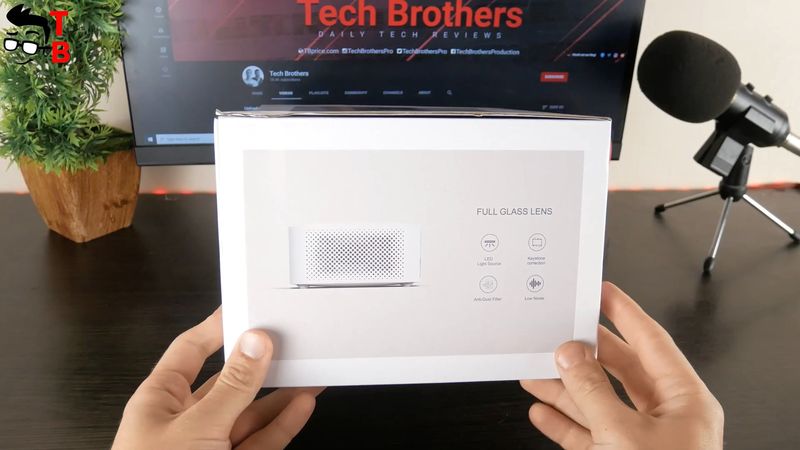 This is because Xiaomi just offers the projector on its YouPin platform, but it was not involved in the development and production of the device.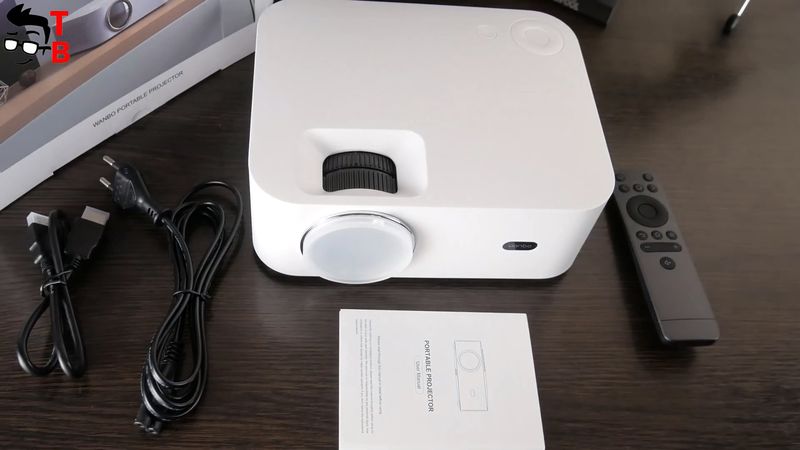 Inside the box, we have the projector itself, remote control, power cable, HDMI cable, AV cable, and user manual.
Design
Like other products from the Xiaomi eco-system, the Wanbo X1 projector has a plastic white body.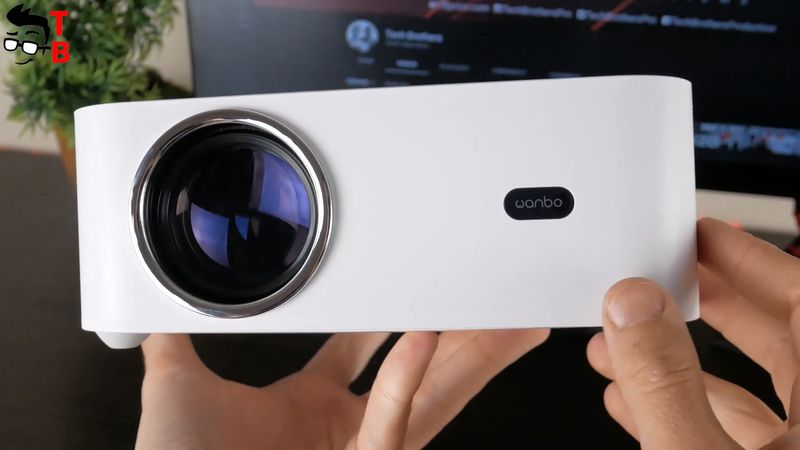 On the front, there is a lens and Wanbo logo. By the way, this Wanbo logo is also a remote control signal receiver.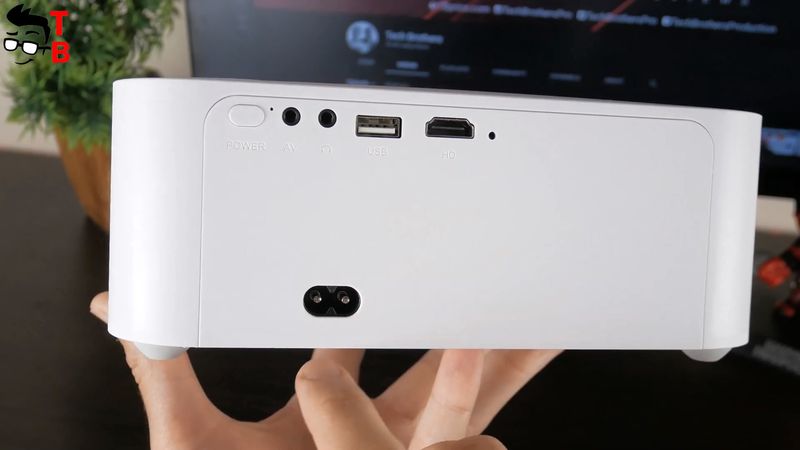 On the back, we can see a power button, AV port, 3.5mm audio jack, USB, and HDMI ports.
There is also a power connector on the back.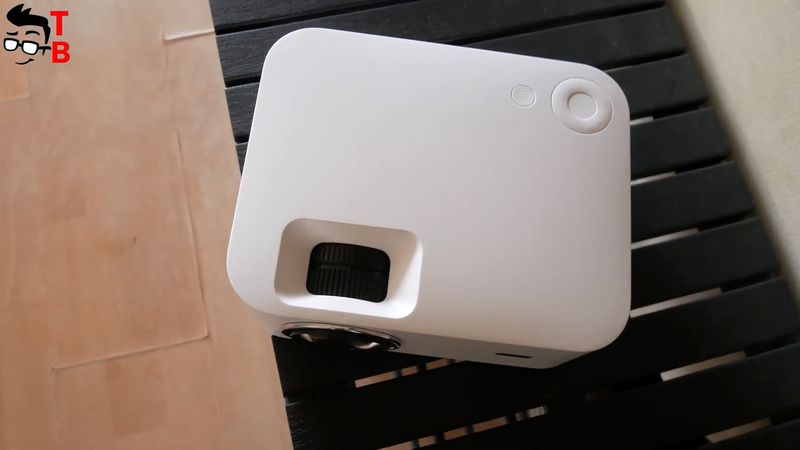 On the top, the projector has a control panel with up/down/left and right buttons, as well as a return button. There is also keystone correction and focus wheel.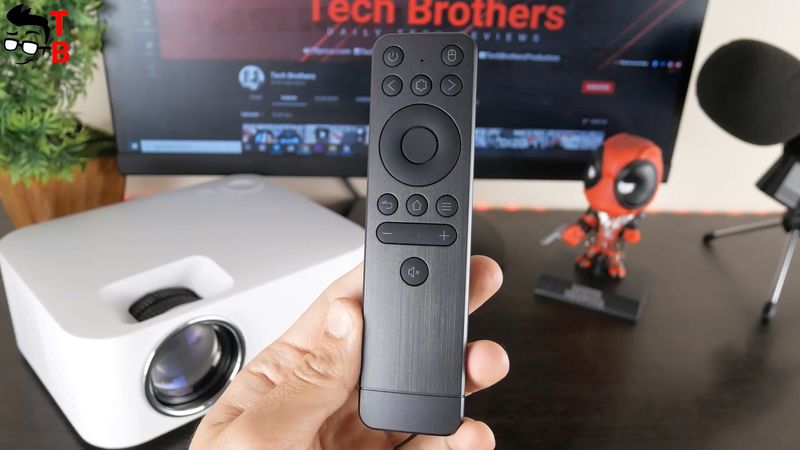 You know, the control panel looks very simple and useless, so it is better to use remote control. By the way, the remote control of the Wanbo X1 projector looks similar to the remote controls of Xiaomi smart TVs. Do you agree?
There are some useful buttons on remote control, such as settings menu, mouse mode, and multi-function keys. Of course, you can change the volume, mute, power on/off, etc.
Okay, now we can power on the projector and look at the user interface.
User Interface and Settings
So, when you first turn on the projector, you are prompted to select playback source, such as Wi-Fi display, AV, HDMI, and Media Player.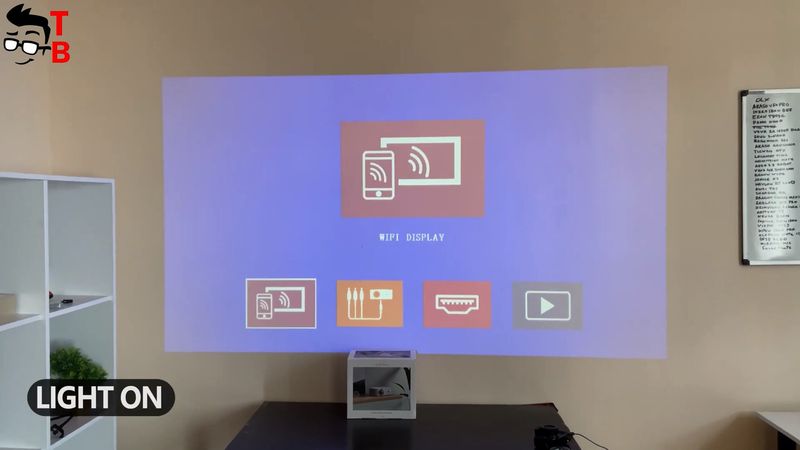 OK, now I want to check the wireless same screen connection.
Open the first menu – Wi-Fi display, and then press the OK button on the remote control. Now, we need to connect to the home Wi-Fi network.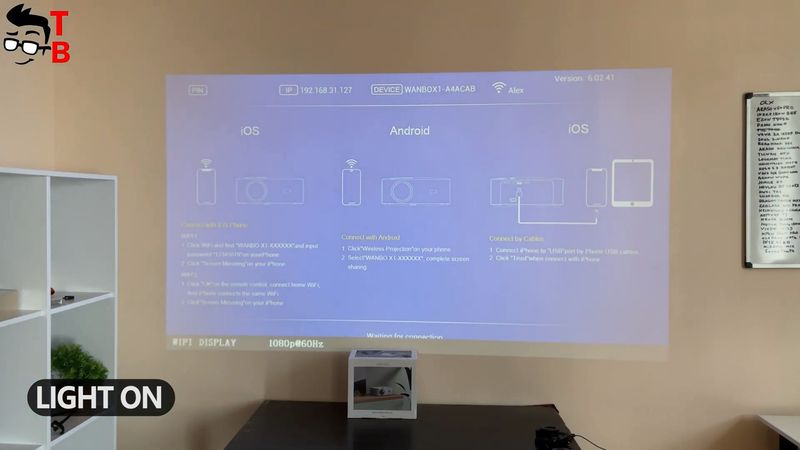 After that, return to the previous menu, and take your phone. I have iPhone 12 with the iOS operating system.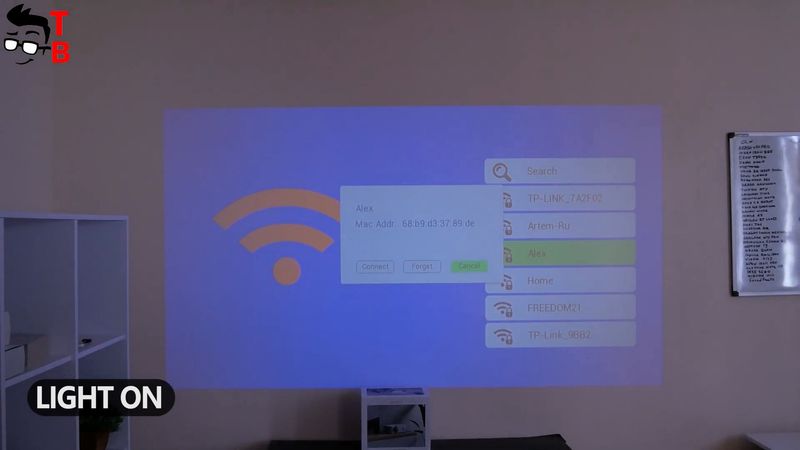 Now, I open the control panel on the smartphone and go to Screen Mirroring. There is already a Wanbo X1 device.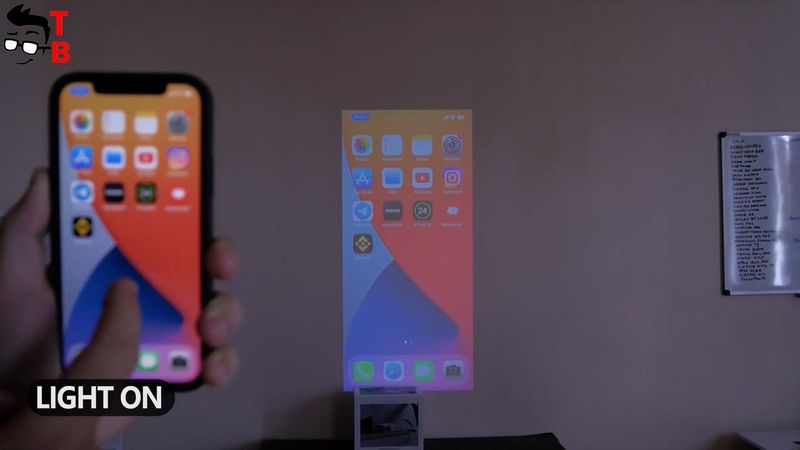 That's all! Now the screen from a smartphone is on the wall. You know, the delay is not very high. Of course, playing games is not very convenient, but you can run a video on YouTube.
Also, I want to test the connection by cable. The manual says that I just need to connect the iPhone to the USB port on the projector and click Trust on the smartphone. It's very simple and fast. Please, note that connection by cable is only available on iPhone. You cannot use this method on Android devices.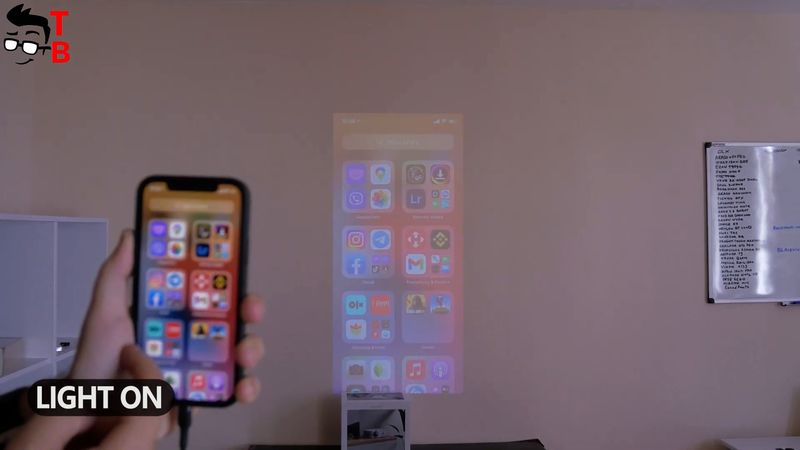 You know, there is no delay at all when connecting by cable. That's very good because you can play games on a smartphone and project the screen on the wall.
Volume and noise level
Before talking about projection quality, I want to measure volume and noise level.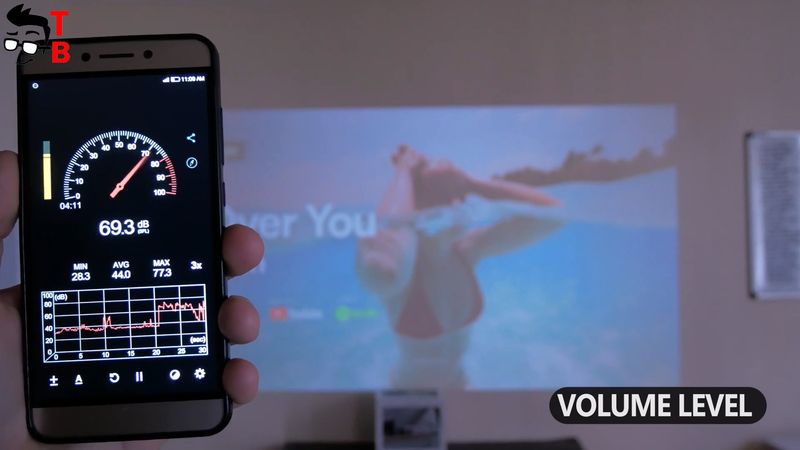 So, the maximum volume is 70 dB.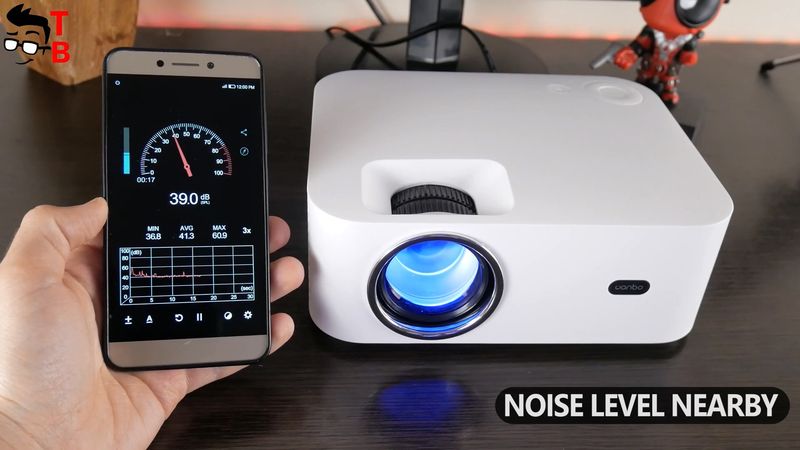 The noise level of the Wanbo X1 projector is 39 dB.
Projection Quality
Ok, now I will show a few photos with the quality of projection. In the conclusions, I will tell you my opinion about projection quality.
Conclusion
Wanbo X1 Projector has 720p native resolution, but when you connect it to another device, in my case, it was a laptop, we see 1080P 60Hz resolution.
The projection quality in a dark room is very good. The colors are bright, while the details are high. You know, even the edges are not blurry, which is one of the main problems of budget projectors.
However, the brightness of a projector is not enough for using it in a bright room. Yes, you can still see a projection on the wall, and it is OK for presentations, but you cannot watch dark movies.
In general, Wanbo X1 is a good projector for $100. It doesn't have an Android operating system, but there are many ports for connecting external devices, such as laptops, game consoles, and even wireless connection with Android and iOS smartphones, as well as connection by cable with iPhones.