I have another dual channel dash cam for review, and it is called Thinkware Q800Pro. Actually, this is not a new dash cam, because it was released about two years ago. However, the dash cam still has very good specifications and a nice design.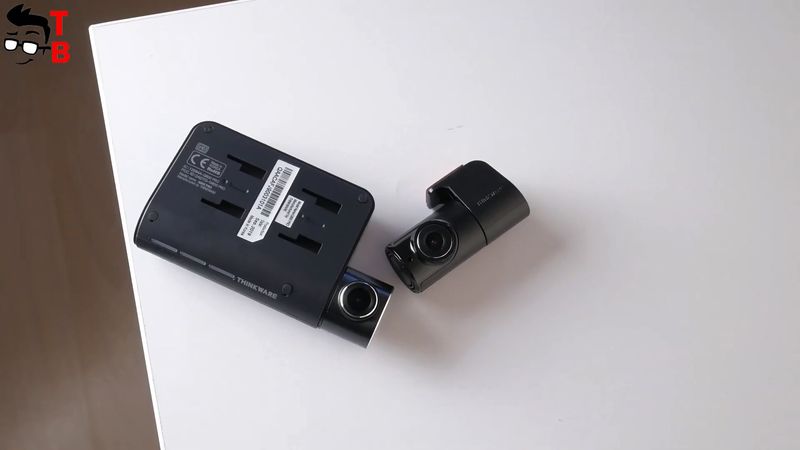 By the way, design is one of the main features of Thinkware dash cams, and they even have some design awards.
The specifications are also very good, such as a 5MP camera sensor with 2K resolution, 140 degrees wide viewing angle, super night vision, parking mode, built-in GPS, g-sensor, mobile app support, and other features.
OK, let's do the unboxing and full review of the Thinkware Q800Pro dash cam.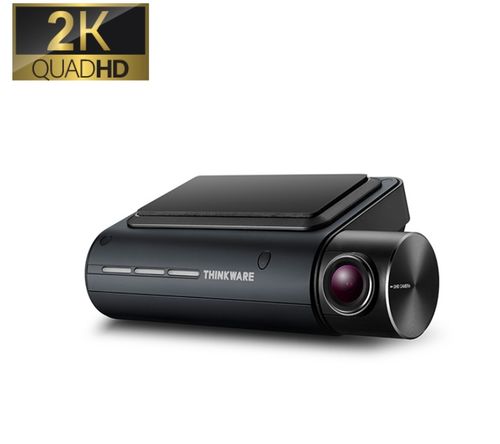 Thinkware Q800PRO - Official website
as of March 4, 2023 7:25 am
Official website: thinkware
Unboxing
By the way, I forgot to tell you that I have a bundle with a rear camera and hardware kit for parking mode. You can choose the option on Amazon with an only dash cam.  It is about $120 cheaper.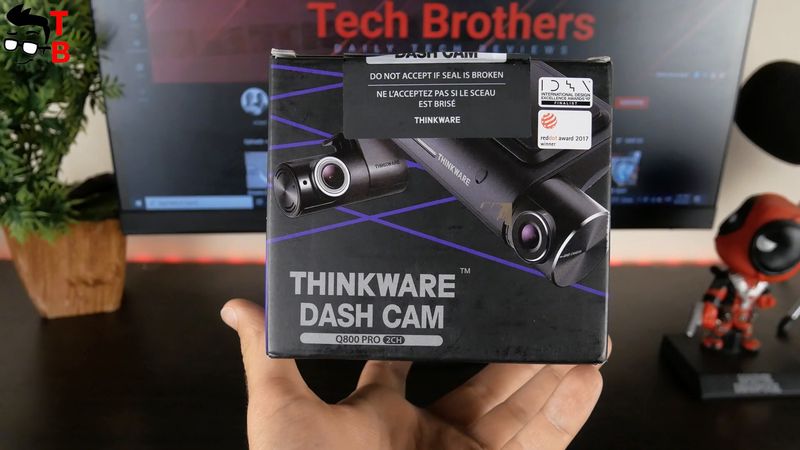 In this square box, we have a dash cam itself, a rearview camera, a power cable for the rear camera, and hardwiring cable. There is also a 12V Power cable for dash cam, 32GB memory card, USB microSD card reader, windshield mount, spare 3M mounting tape, adhesive cable clips, and user manual in the package.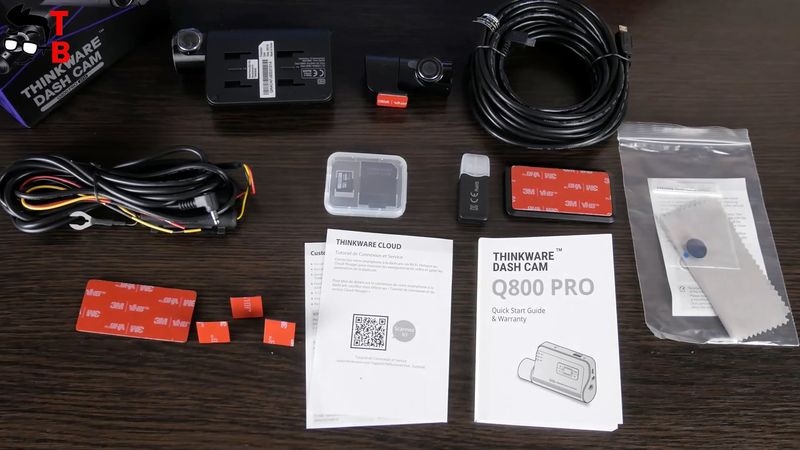 By the way, I also have a CPL filter. It is sold additionally for $20. The manufacturer says that the CPL filter can significantly improve light exposure, enhance color clarity and reduce glare.
Later, we will compare video quality with the CPL filter and without it.
Design
As I already said, I have a dash cam and rearview camera. First, let's talk a look at dash cam.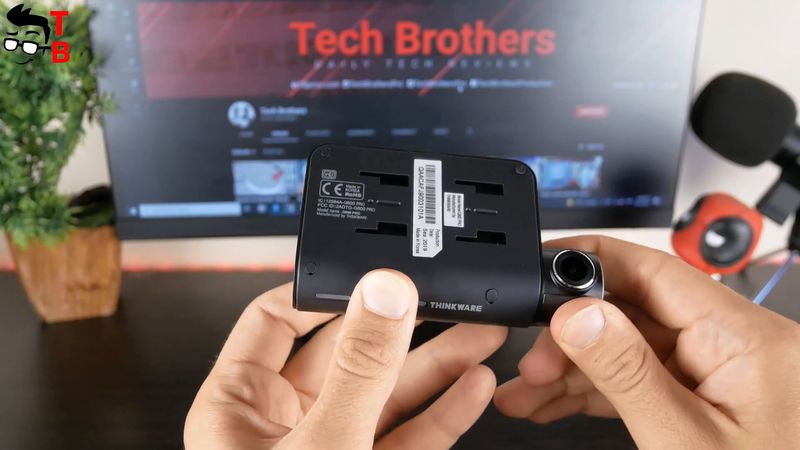 Thinkware Q800Pro has a rotating camera on the left side.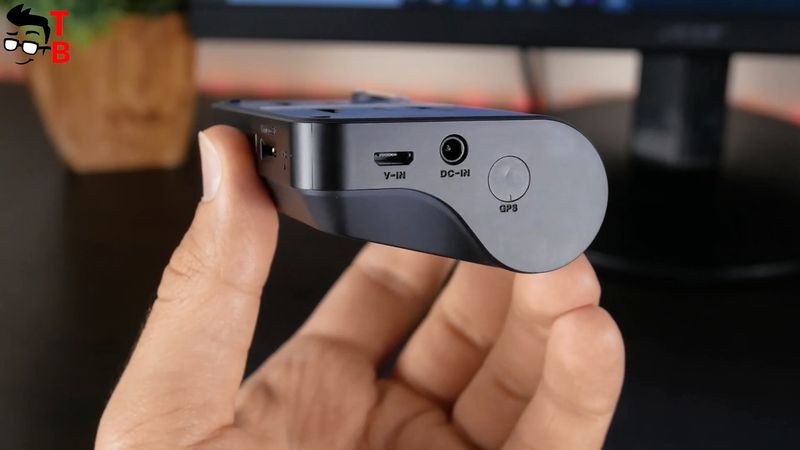 On the right side, there is a GPS port, DC-IN power port, and V-IN input port.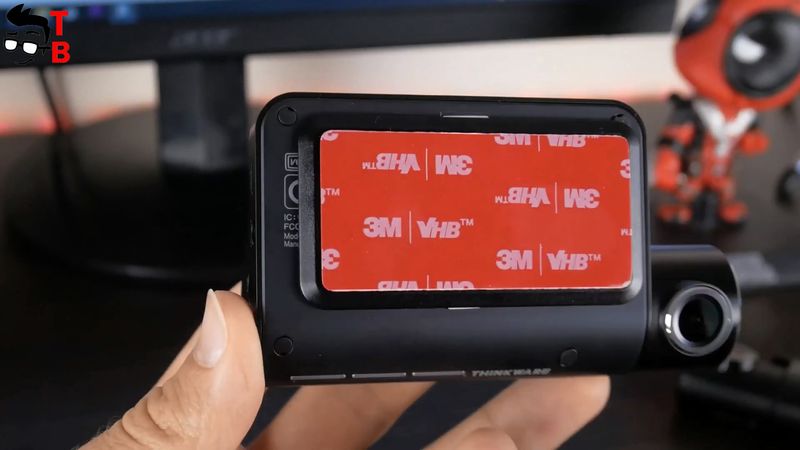 The mount connector on the windshield is on the back.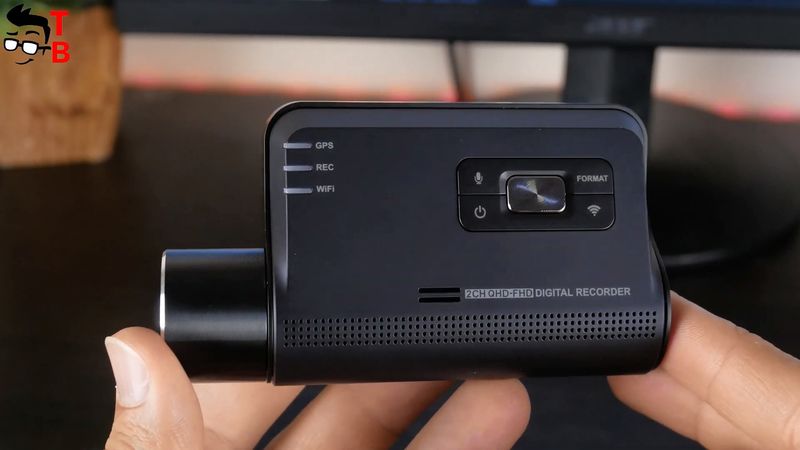 As you can see, the dash cam doesn't have a display. However, there is GPS LED, recording LED and Wi-Fi LED on the left side.
Then, we can see a control panel with a manual recording button in the center, a voice recording button, a format button, a power button, and a Wi-Fi button.
This is a speaker next to an inscription dual-channel QHD and Full HD digital recorder.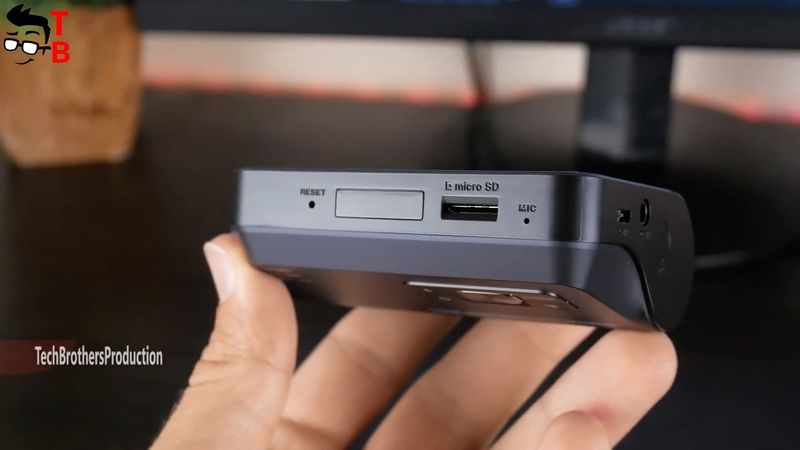 There is a microphone hole, microSD card slot and reset button on the top of dash cam.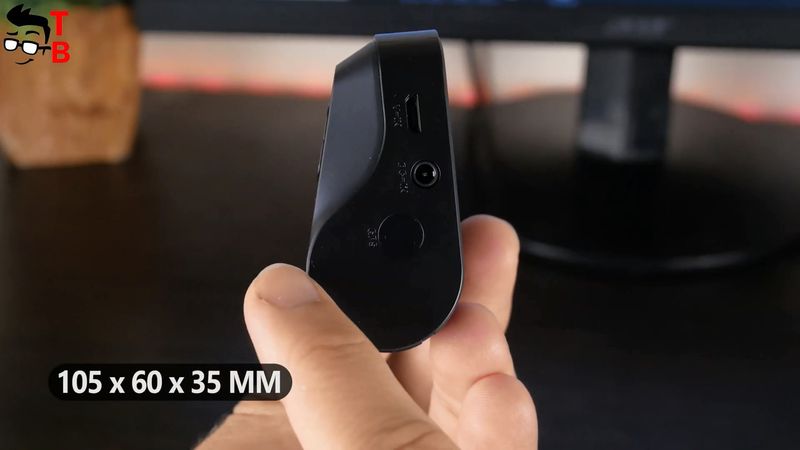 You know, Thinkware dash cam really looks stylish. By the way, its dimensions are 105 x 60 x 35 mm.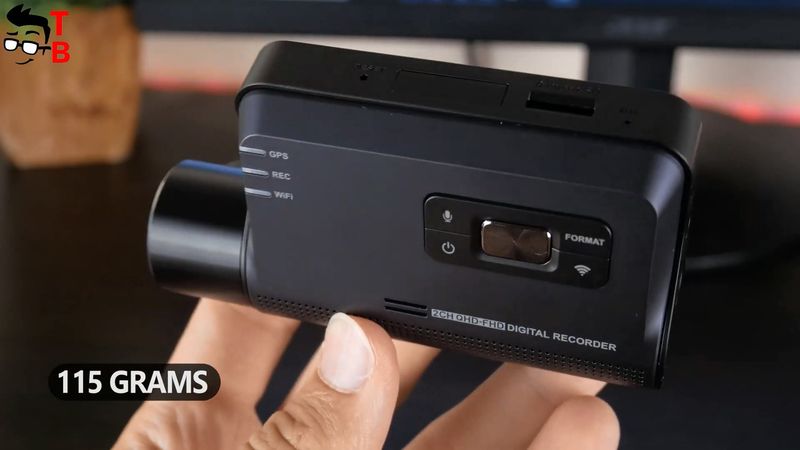 The weight is only 115 grams.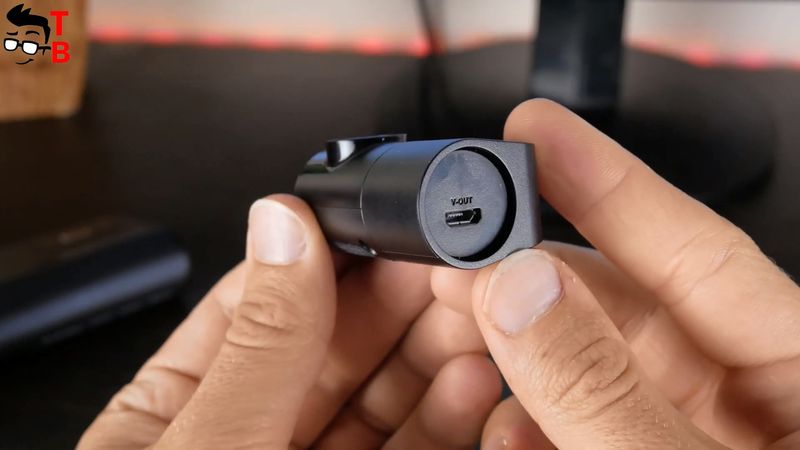 Talking about rearview camera, it has a lens and microphone hole on the front, as well as a V-Out port on the side.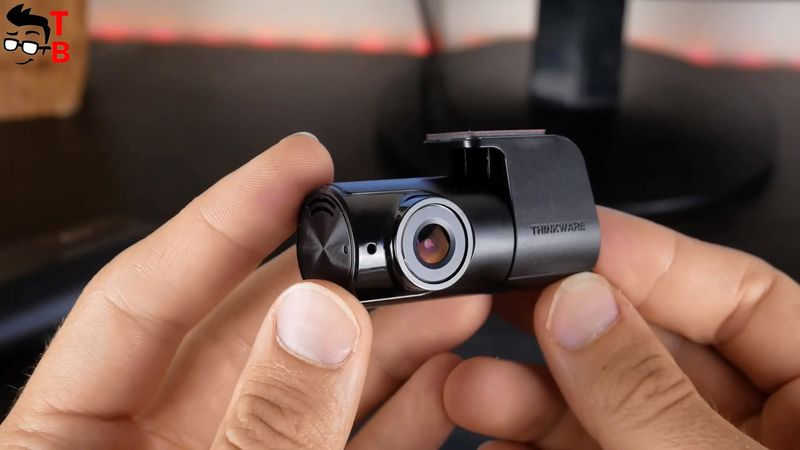 The camera lens is also rotating.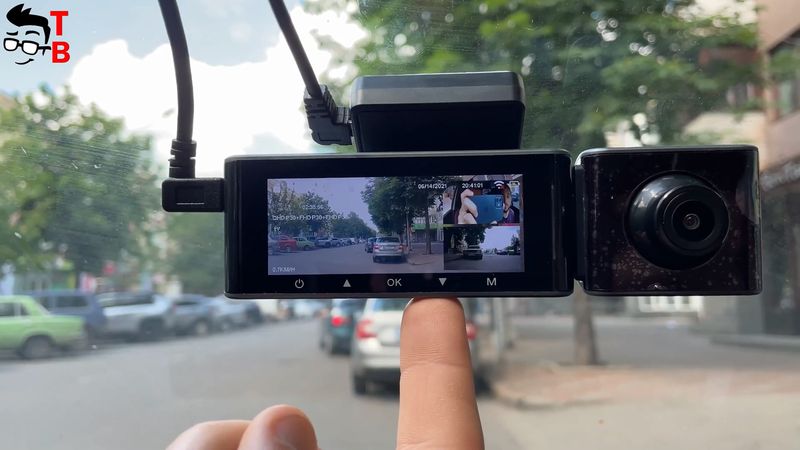 To be honest, I have a dash cam with a display installed in my car, and I really find it convenient. However, probably, you don't need a screen, because you can watch a live video on a smartphone. We will talk about the application a little later.
Features
I already said that Thinkware Q800Pro was released about two years ago, but it has many features, that other dash cams in 2021 cannot boast of them.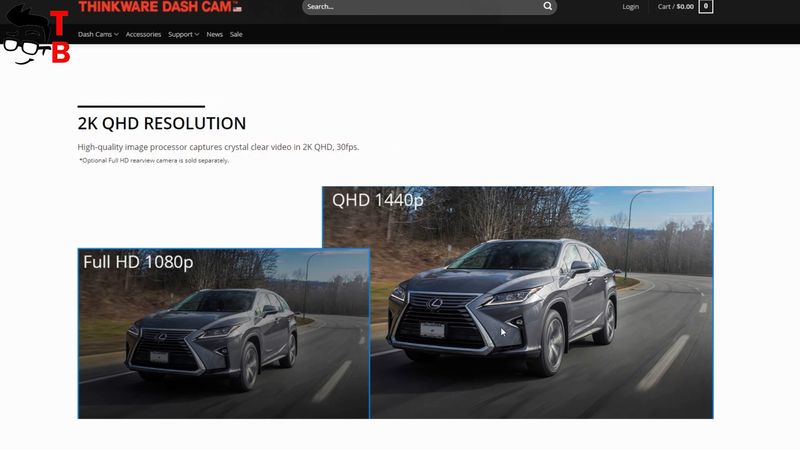 The first, and perhaps, the main feature of this Thinkware dash cam is 2K QHD resolution. The rearview camera has Full HD resolution.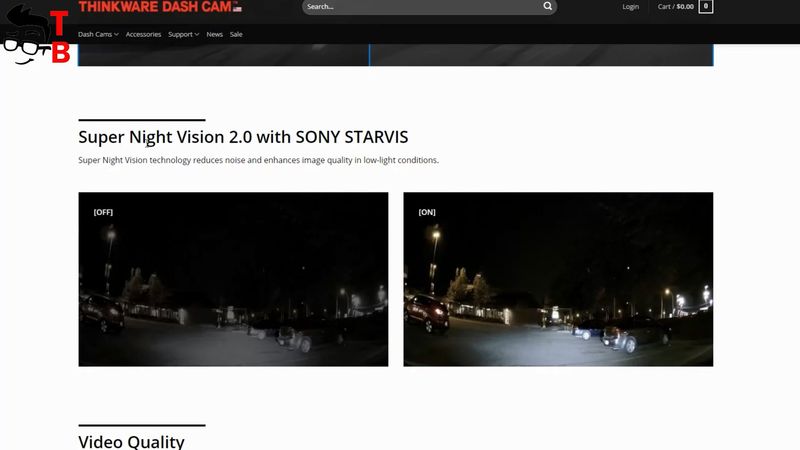 The next feature is super night vision 2.0 with a Sony Starvis sensor. The manufacturer says that night vision technology reduces noise and enhances image quality in low light conditions. Later, we will check it out.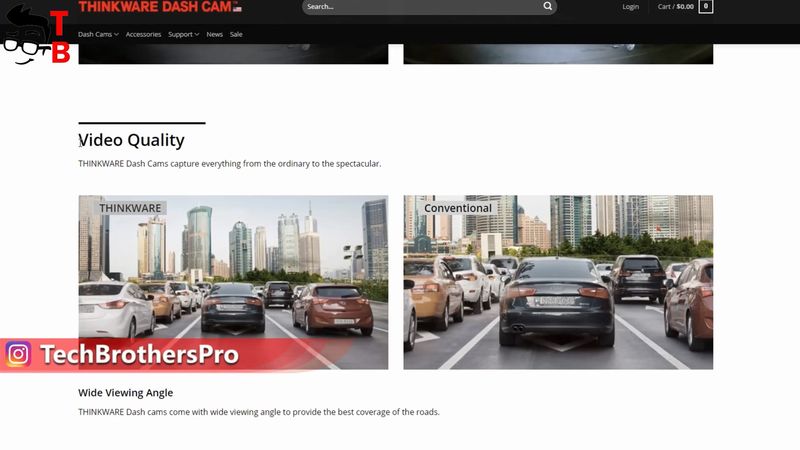 Then, the dash cam from Thinkware has 140 degrees viewing angle.
It also supports wide dynamic range technology.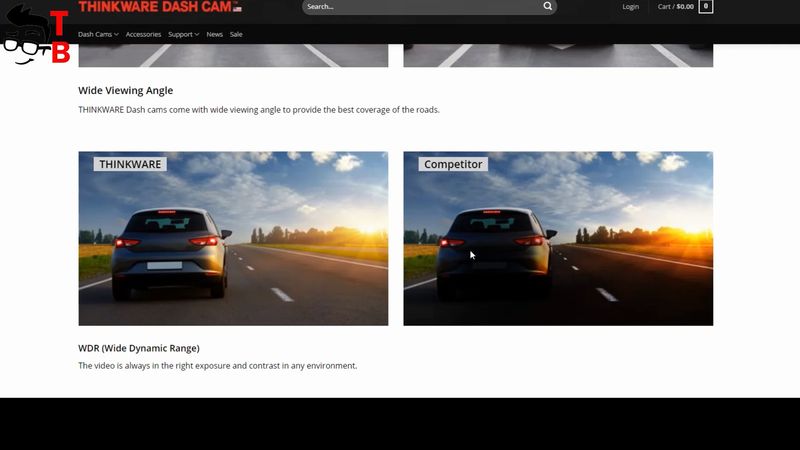 I told you that Thinkware Q800 Pro has features that are not available on other modern dash cams. One of them is THINKWARE CLOUD 2.0. The cloud service lets you check your vehicles location and receive notifications directly on compatible Android and iOS devices. We will come back to the app later.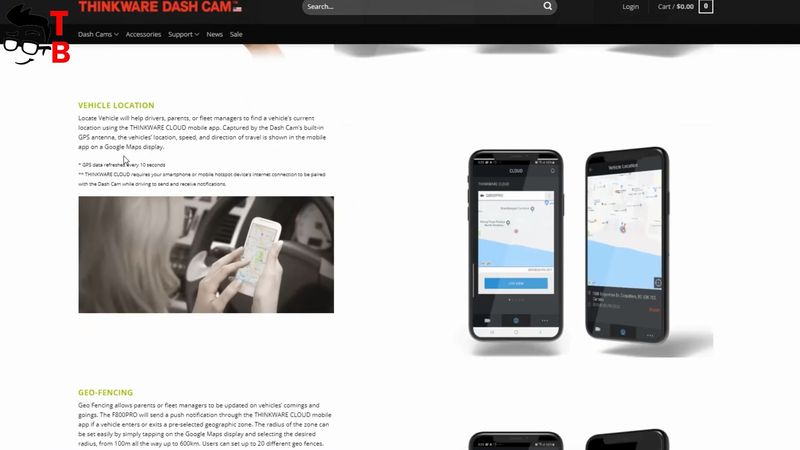 Thinkware Q800 Pro dash cam has parking surveillance mode. The features of parking mode includes time lapse, energy-saving mode, impact detection, and motion detection.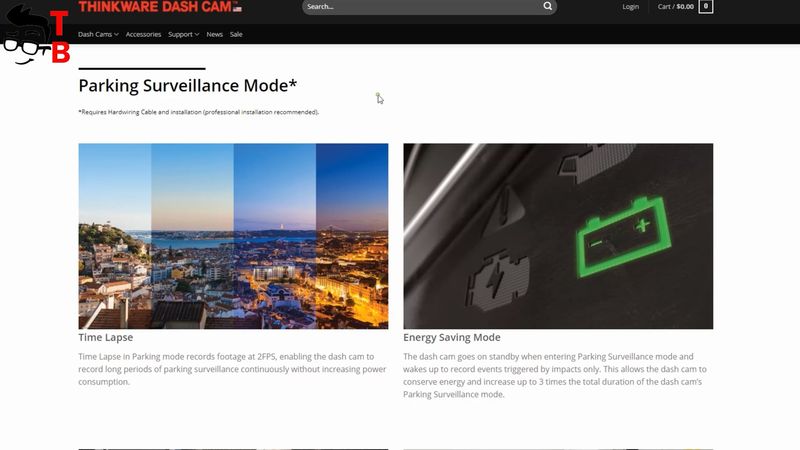 You know, I am reading the features of this dash cam, and I am getting more and more surprised by it. Thinkware Q800 Pro has an advanced driver assistance system. The dash cam warns about forward collision, front vehicle departure, and lane departure.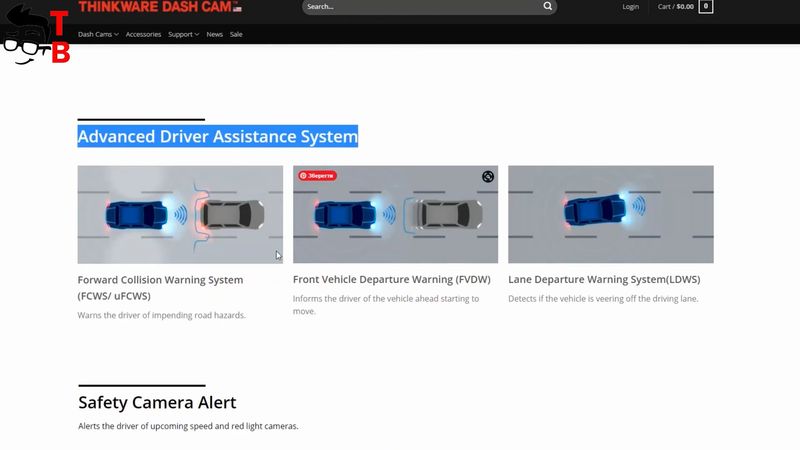 There is also red light camera alert and speed camera alert.
OK, now let's install the app and take a look at its functions.
App
The application for the Thinkware Q800 Pro dash cam is called Thinkware Cloud.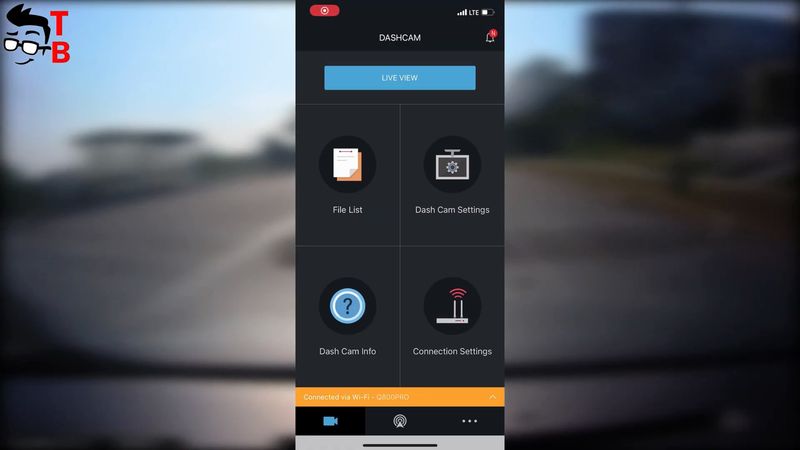 When a dash cam is connected to a smartphone, you can click on Live view and watch the video from the front and rear cameras.
Then, we have four sections, such as file list, dash cam settings, dash cam info, and connection settings.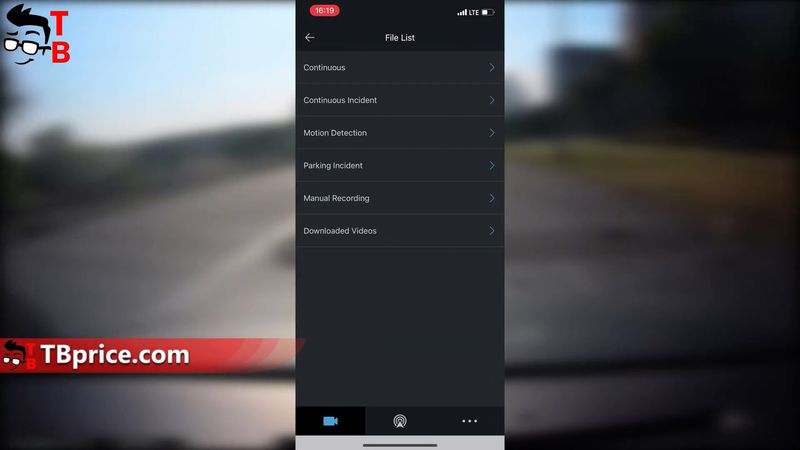 In the file list, we can see the continuous videos from the front and rear cameras, continuous incident, motion detection, parking incident, manual recording and downloaded videos on smartphone.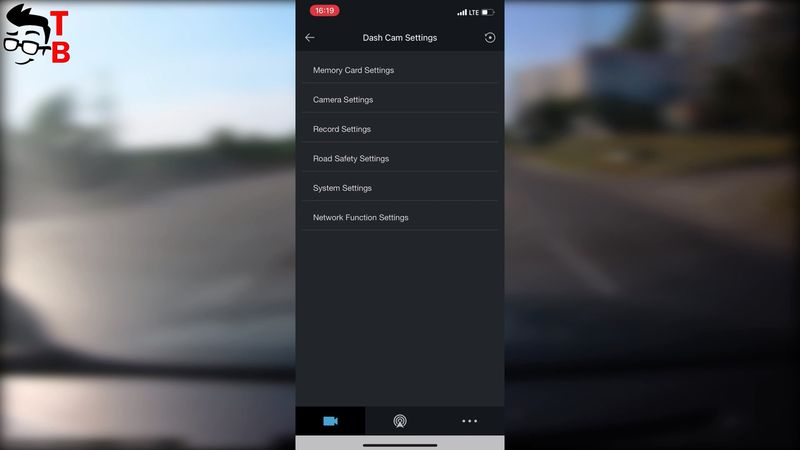 In the dash cam settings, there are the following settings: memory card, camera, record, road safety, system, and network.
You know, this is probably the most advanced setting I have ever seen in dash cams. You can set up almost anything in Thinkware Q800 Pro.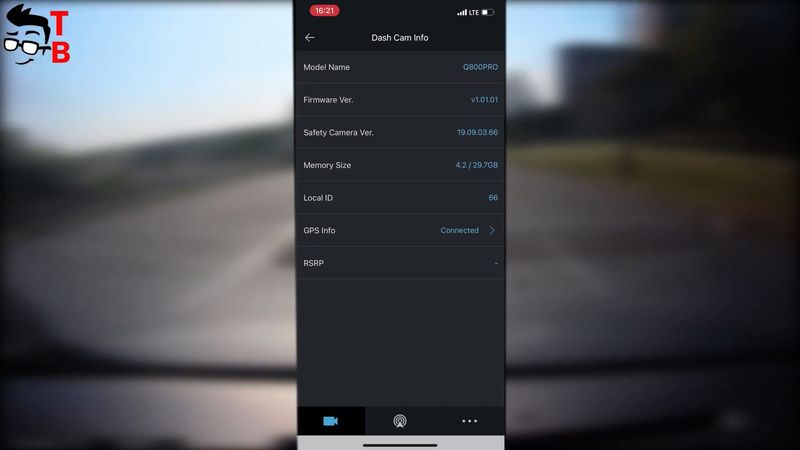 As you can guess, in the dash cam info, there is information about dash cam, such as model name, firmware version, memory size, etc.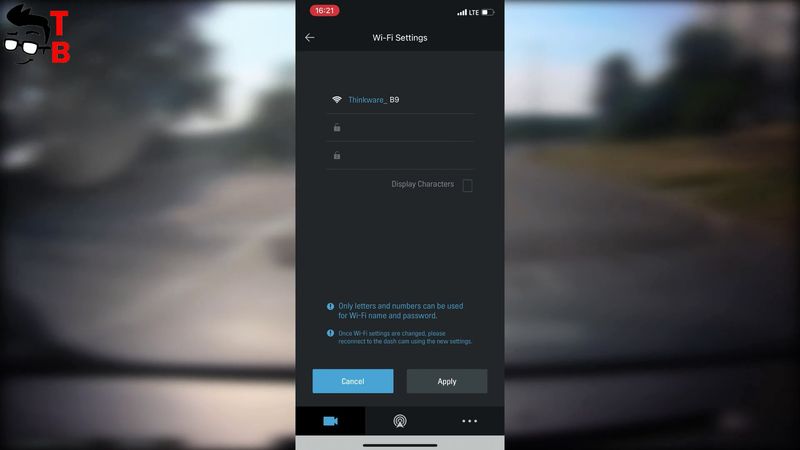 The last menu is network settings. Here, you can change the Wi-Fi network name and password.
Video Quality
First, I want to compare video quality with the CPL filter and without it. To be honest, I don't see a big difference, so I am not sure that it is worth buying a CPL filter.
Below you can watch some videos that I shot on Thinkware Q800 Pro during the day and at night.
Conclusion
I have already told you many times in this article that Thinkware Q800 Pro is about a 2-year-old dash cam. However, this shouldn't scare you. Thinkware Q800 Pro has better specifications and features than some dash cams in 2021.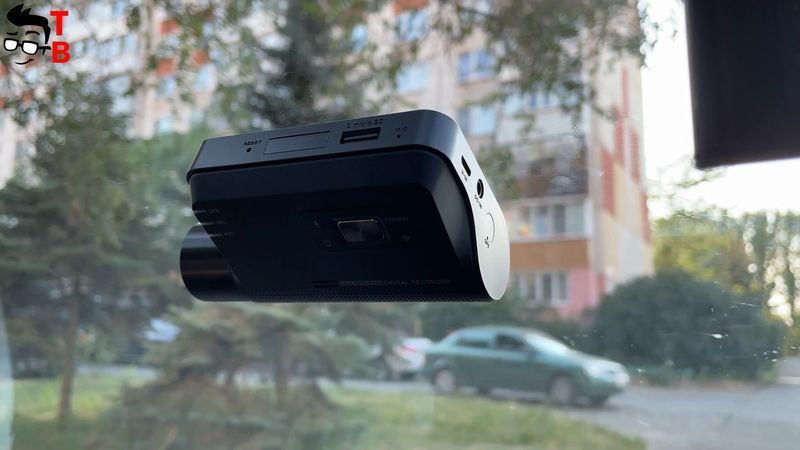 The video quality is very good both day and night.
You can also buy an additional rearview camera and hardware kit for parking mode.
The app is one of the main features of this dash cam because you can watch what is happening with your vehicle in real-time on a smartphone, as well as check your vehicles' location and receive notifications.
By the way, the Driver Assistance System and Safety Camera Alerts also work very well.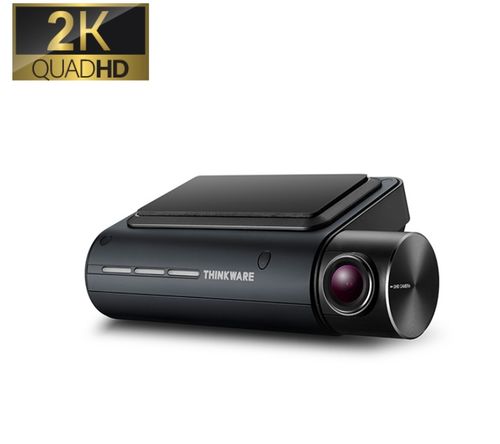 Thinkware Q800PRO - Official website
as of March 4, 2023 7:25 am