We rarely talk about electric scooters and electric bikes on our blog Tech Brothers, but I am very interested in this topic, and I hope you are too. We will try to post more articles about new products in electric transport.
Recently, Segway Company announced two new electric scooters from P series. They have model names of P65 and P100S. The new scooters are not on sale yet, but they will be available on Indiegogo soon.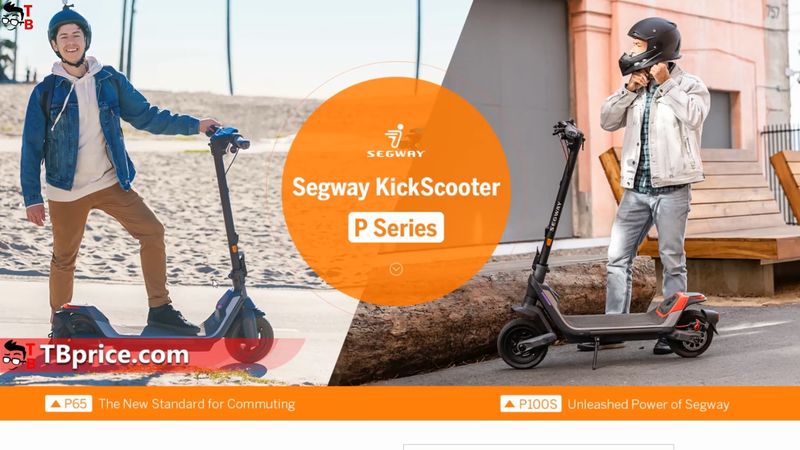 So, let's talk about main features of Segway P65 and P100S electric scooters in this article.
Design
You know, Segway P65 and Segway P100S are the premium electric scooters, so they look massive and very reliable.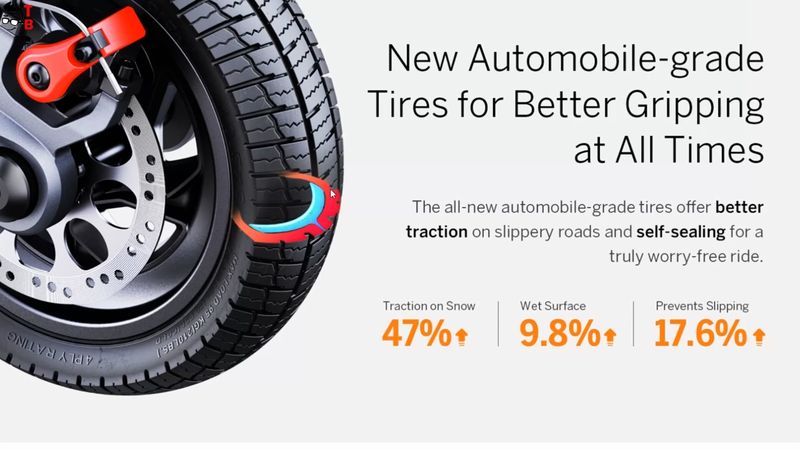 They have 10.5 inch all season tires. We can see on this picture that the tires have a new automobile grade for better gripping on a dry road, as well as wet and even snow.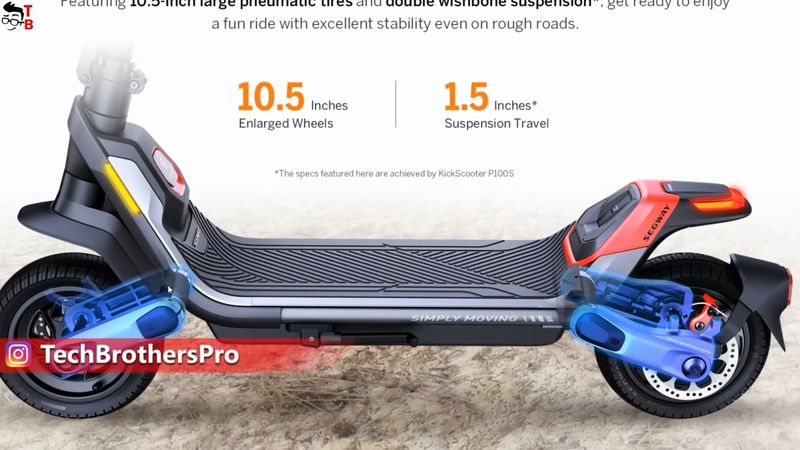 A riding deck is also wider than many other electric scooters. It is 8.7 inches or 220mm.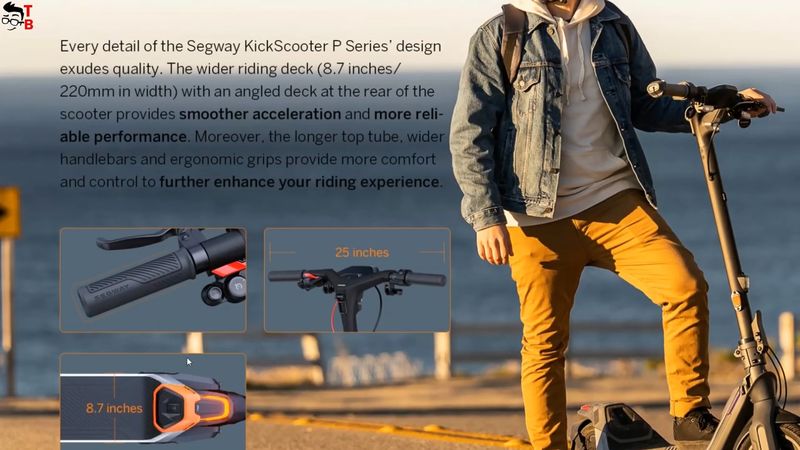 On the other hand, the maximum load is 120 kg for both scooters, so two people are unlikely to ride.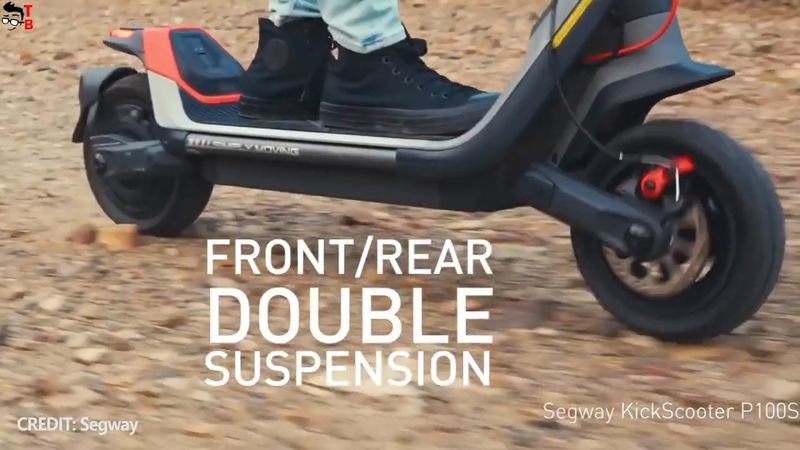 One of the main differences between Segway P65 and Segway P100S is that the second electric scooter has front and rear suspension system. P65 model is good for city street, while you can ride off road on P100S scooter.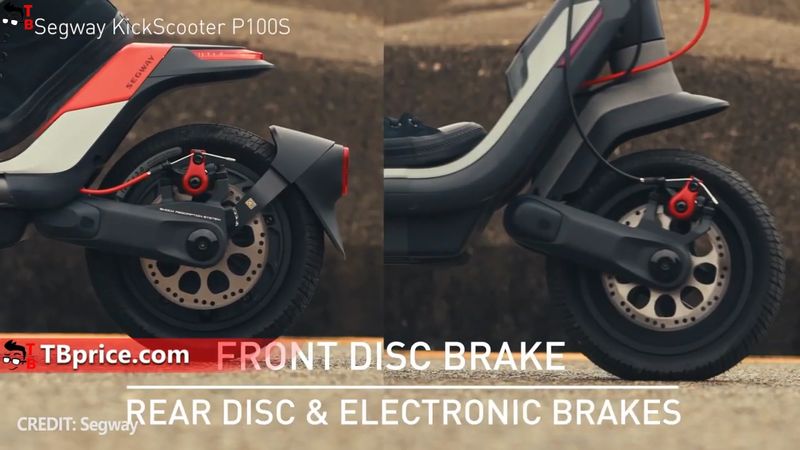 Talking about the brakes, Segway P65 has a front disk brake and rear electrical brake, while Segway P100 has front and rear disk brakes, as well as rear electrical brake.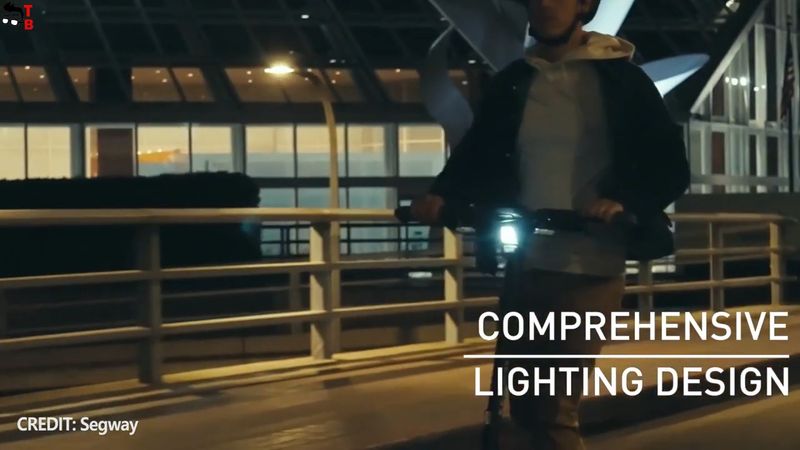 The lights are also very important for safety. The new electric scooters have a powerful 10W LED front light and turn signal lights on the front, brake lights and turn signal lights on the back.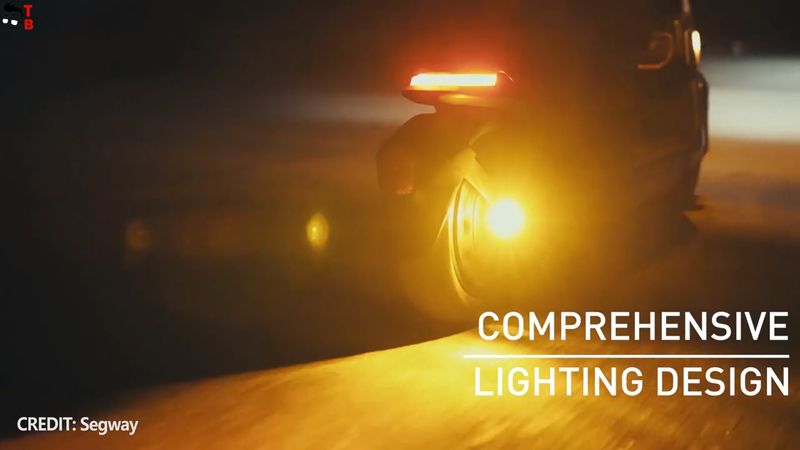 So, you can ride safely on the new Segway scooters in the dark.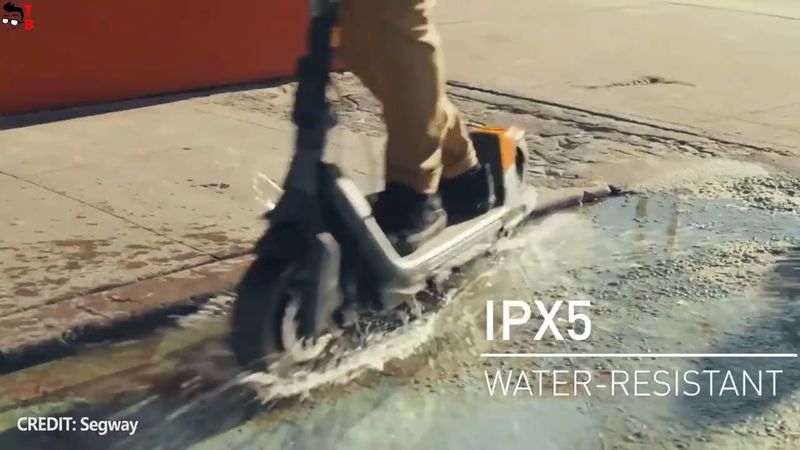 By the way, Segway P65 and P100S have IPX5 waterproof rating, while the battery pack has IPX7 rating.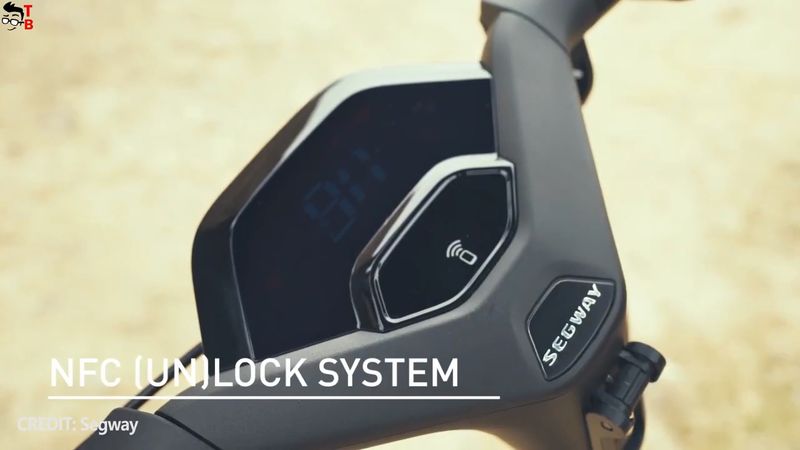 The scooters have a built-in display, where you can see the speed, range, riding mode, and other useful information. You can also connect a smartphone to the scooters. We don't know about the functions in the app yet, but I think there will be GPS tracking, lock, etc.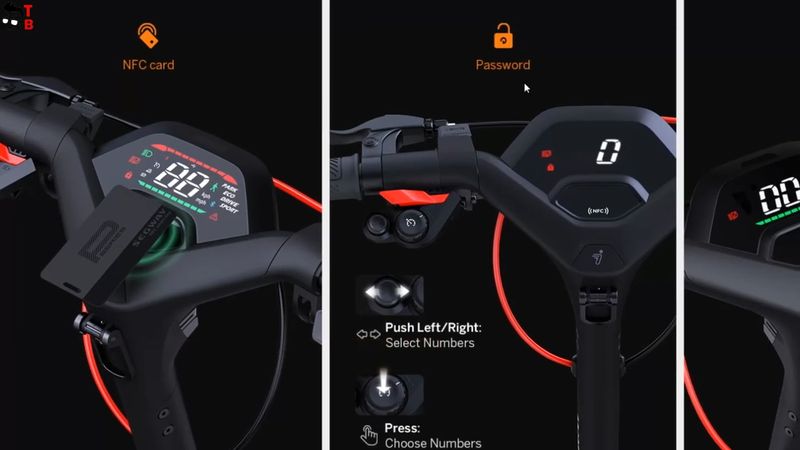 You know, electric scooters even support NFC. I think it will be used for the quick unlock.
OK, now let's compare the technical specifications of the new Segway Electric scooters.
Specs
Segway P65 has 500W motor, while Segway P100S has 650W motor. So, the second scooter is more powerful, and it has a maximum speed of 48km/h.
P65 model has 40km/h top speed.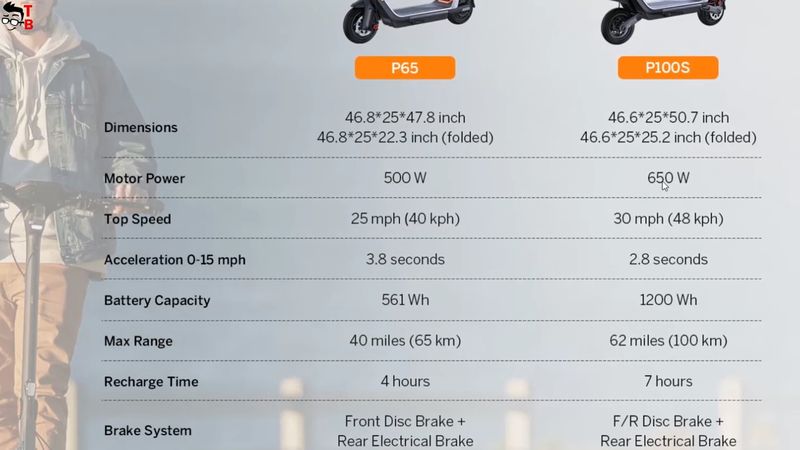 Moreover, Segway P100S has much bigger battery than Segway P65 – 1200Wh and 561Wh, respectively. If you are more comfortable in amperes, then this is 20Ah and 15.6Ah.
So, the maximum range of P100S is 100km, while P65 has 65km maximum mileage.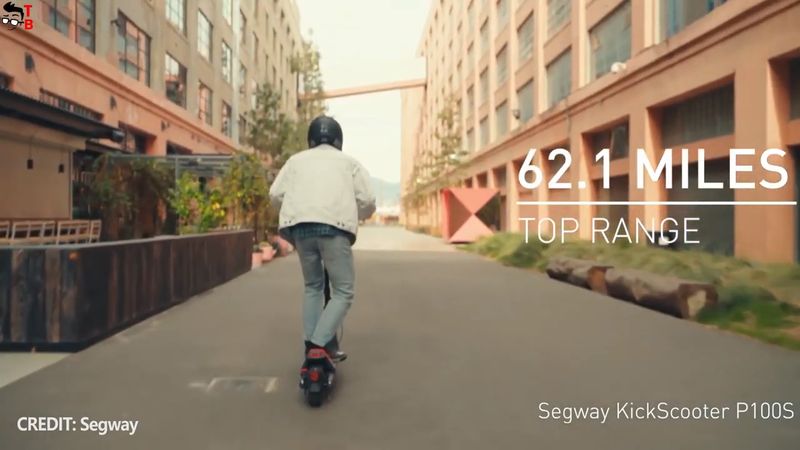 However, a bigger battery takes longer to charge. The full battery charge of Segway P100S is 7 hours, and you only need 4 hours for full battery charge of Segway P65.
You know, that's all available information about the new Segway electric scooters.
Price and Buy
If you ask me about the prices, the manufacturer hasn't disclosed them yet, but some sources say about $1499 for Segway P65 and $1999 for Segway P100S.