You know, sound quality is just as important as the image quality when watching movies. So, if you are watching 4K video, but the sound is very bad, then the overall impression can be spoiled.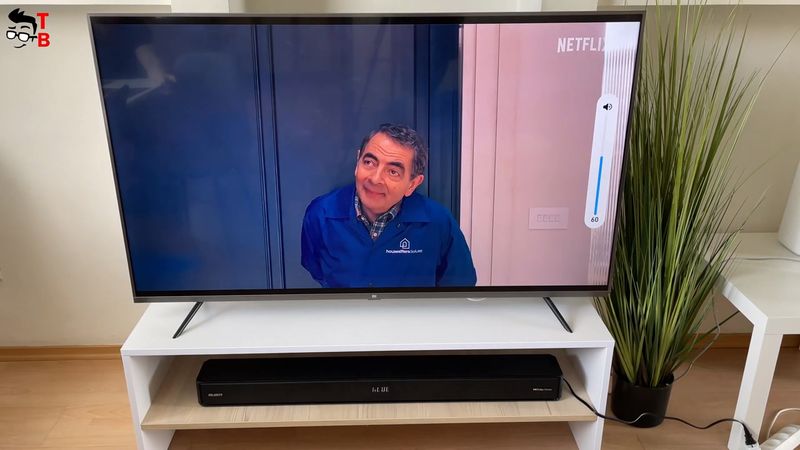 I have a new sound bar from Majority, and we will test it in this article.
The full name of this product is MAJORITY Sierra 2.0.2. It has stereo speakers of 280W, Dolby Atmos technology support, surround sound, and different sound modes, such as film, gaming, and music.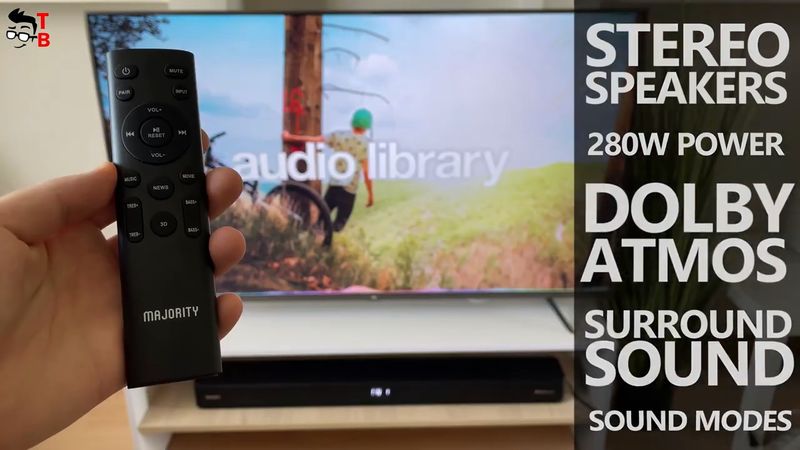 By the way, this is a wireless Bluetooth soundbar, but you can also use HDMI ARC, AUX and other connectors. We will talk about them later in this article. Let's start with unboxing.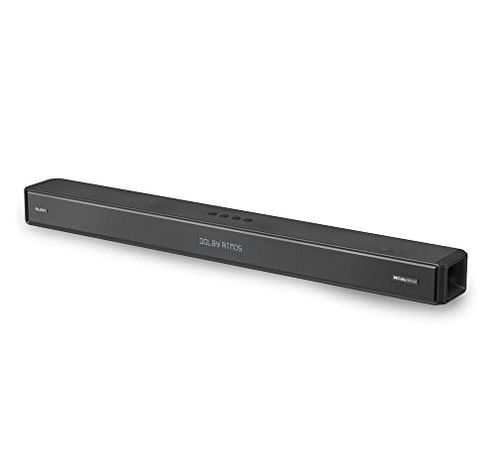 MAJORITY Sierra 2.0.2 Dolby Atmos Soundbar - Amazon
as of November 11, 2023 5:10 pm
Unboxing
I have received MAJORITY soundbar in this cardboard box.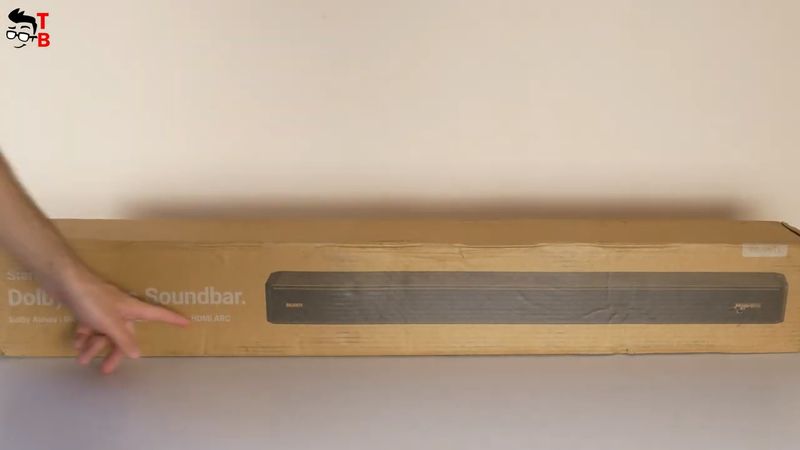 As you can see, the box is very big and heavy.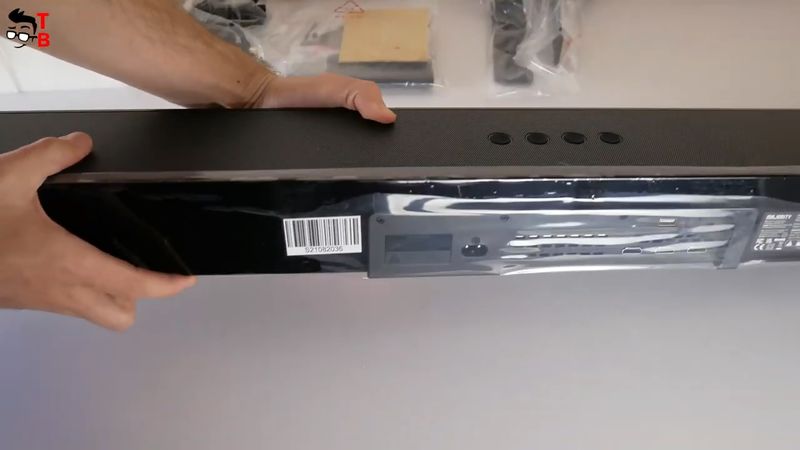 There is a soundbar itself in the box, as well as remote control, RCA cable, power cable, and two metal mounting brackets to install a soundbar on the wall.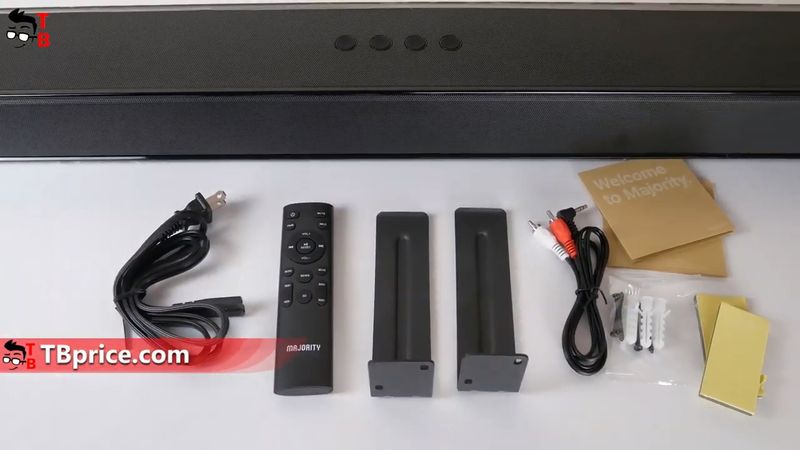 Design
So, MAJORITY Sierra 2.0.2 is not a portable soundbar, because it is really big and heavy.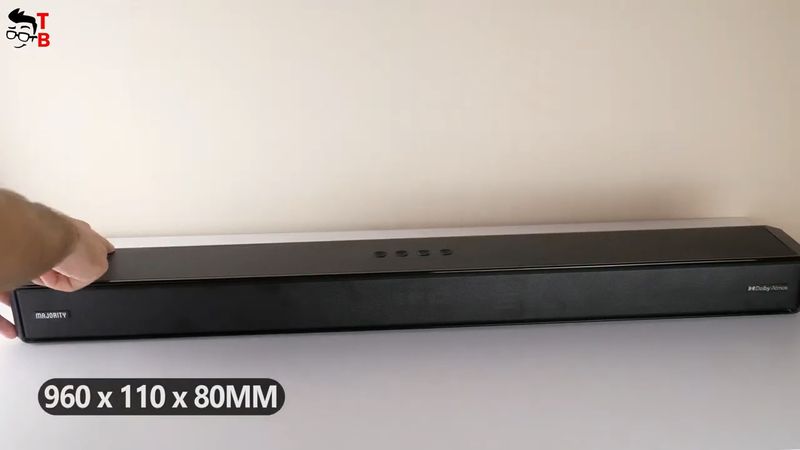 The dimensions are 960 by 110 by 80 mm. The weight is 3900 grams.
Although this is a wireless Bluetooth soundbar, you cannot take it with you on a camping trip, for example, because it doesn't have a built-in battery and it is heavy.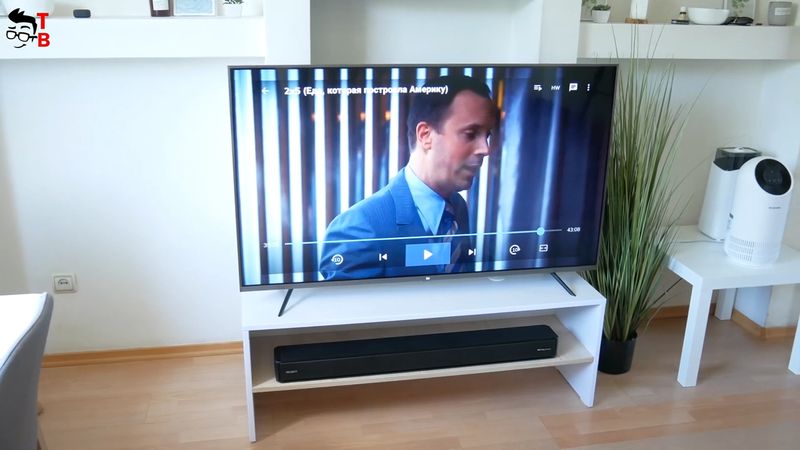 I think it is better to put the soundbar on a shelf under the TV, or even install it on the wall, and do not touch it again.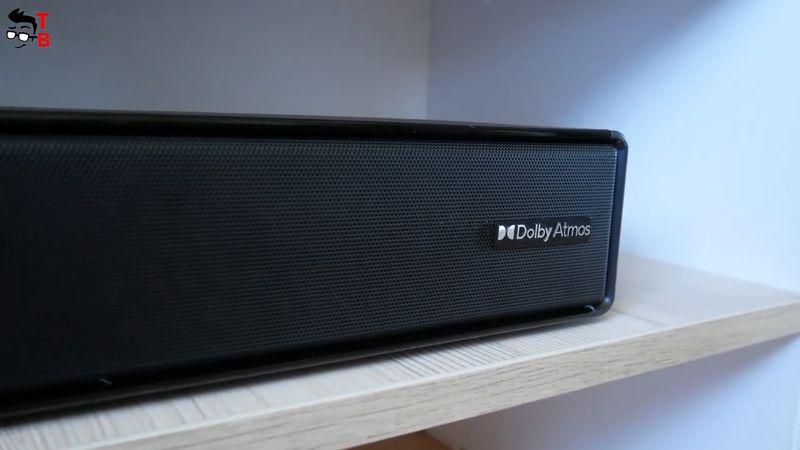 We can see a Majority logo, as well as Dolby Atmos logo on the front of the soundbar.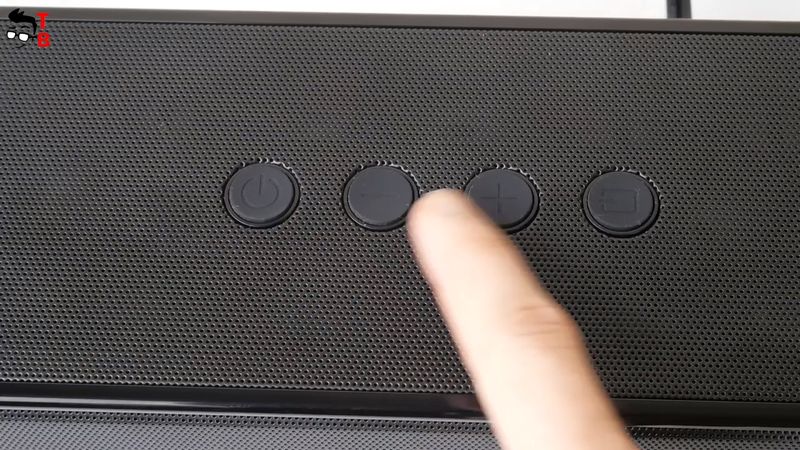 There are four physical buttons at the top, such as power on/off, volume up and down, source.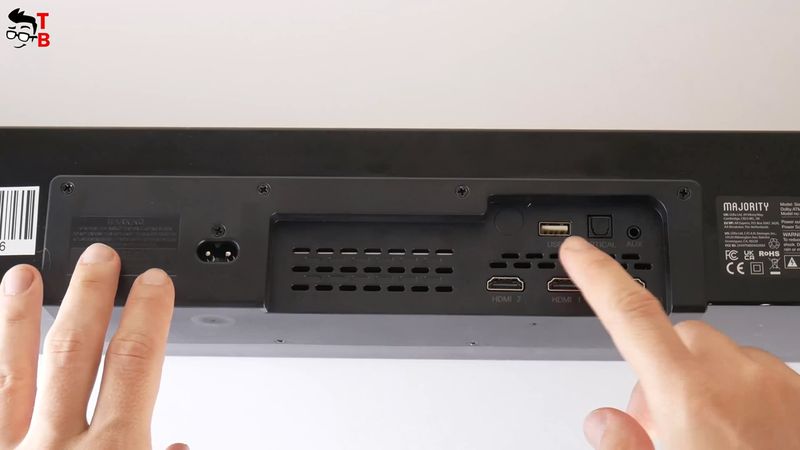 On the back, there is USB port, optical connector, AUX port, HDMI 1, HDMI 2 and HDMI OUT ARC. As I already said, the soundbar also supports Bluetooth.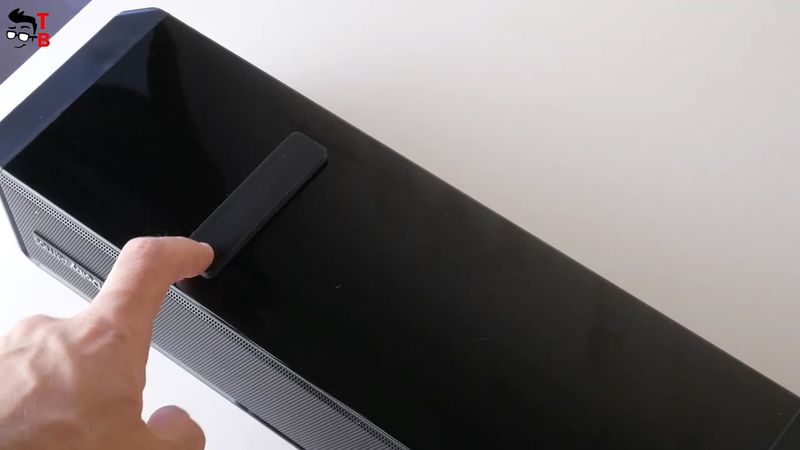 There are two rubber feet at the bottom to prevent the soundbar from slipping on the surface.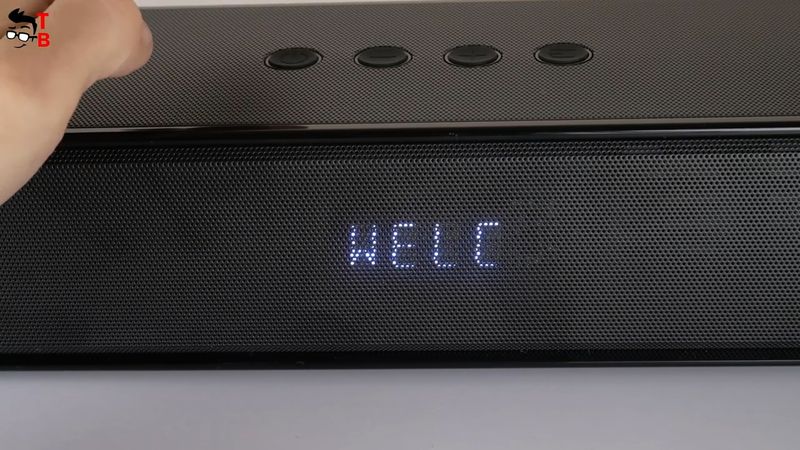 When you turn on the soundbar, LED screen appears on the front. It says welcome, and then the input source: Bluetooth, AUX, optical, ARC, HDMI 1 and HDMI 2. You can also see a volume level when pressing on volume buttons.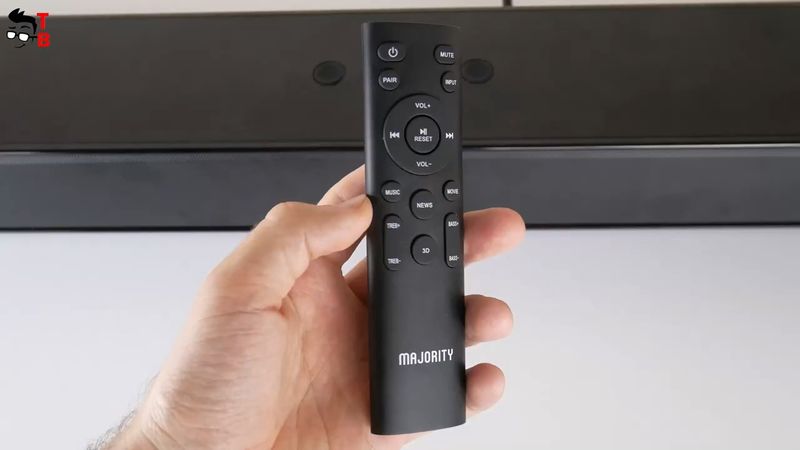 Talking about remote control, it is powered by two three A batteries.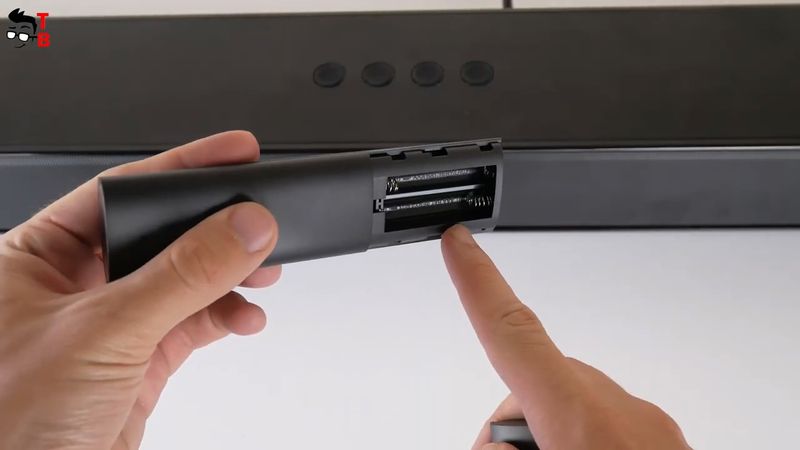 We can see Majority logo on the remote control, as well as power button, mute, pair, input, volume up and down, treble up and down, bass up and down, and sound modes, such as music, news, movie and 3D.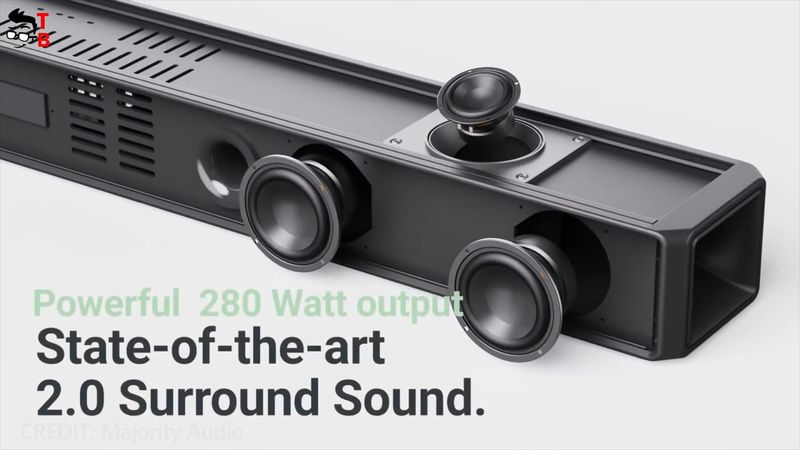 https://www.youtube.com/watch?v=DhtrJzGdBeE
You know, I cannot show you a soundbar from the inside, but there is an official video from Majority. As you can see, there is a speaker and two subwoofers on each side on the soundbar. Thanks to this, MAJORITY Sierra 2.0.2 provides surround sound.
There is also an official video with comparison of stereo sound, surround sound and Dolby Atmos. I want to remind you that the soundbar supports Dolby Atmos technology.
Now, I want to compare the sound quality from my TV and MAJORITY soundbar.
Sound Quality
So, the connection of the soundbar to TV or any other device, such as smartphone, laptop, etc, is very easy. You just need to turn on the soundbar, choose Bluetooth mode, and then go to Bluetooth settings on your device, and connect to Majority Sierra.
This is the sound from my TV's built-in speakers.
And this is the sound from Majority soundbar.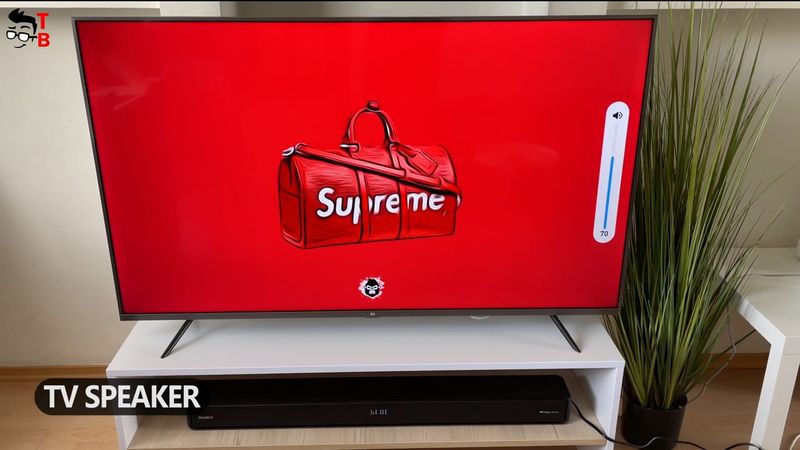 I think you understand it. First, the sound from the soundbar is much louder. It also has much better bass.
Now, I want to compare the sound modes on MAJORITY soundbar.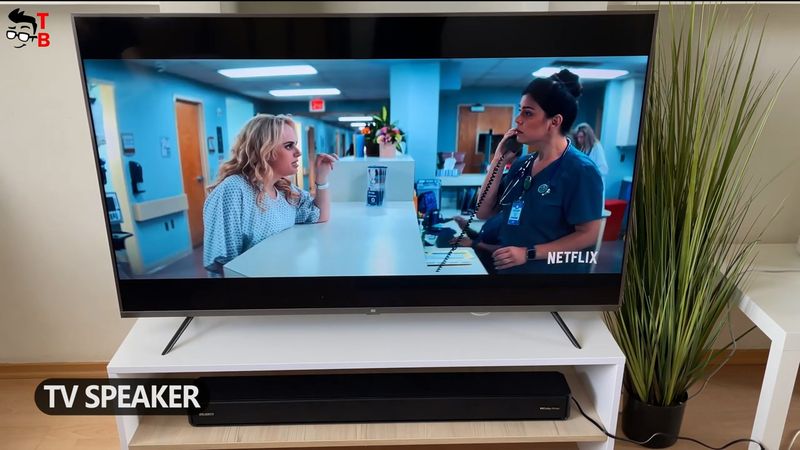 Let's listen to music in the music, movie, news and 3D modes. As expected, it is better to listen to music in a music mode.
If you want to watch a movie, don't forget to turn on a movie mode.
Conclusion
So, if you want a full experience from watching movies or listening to music, you need a good soundbar to your TV. MAJORITY Sierra 2.0.2 is a very good option for that.
It has stereo speakers of 280W, Bluetooth, HDMI, AUX, USB and other connectors, Dolby Atmos support, and even remote control with different sound modes.
Yes, it is not compact, and it doesn't have a built-in battery, but it is not designed to be portable. First, it is designed for high quality sound, and it is really amazing here.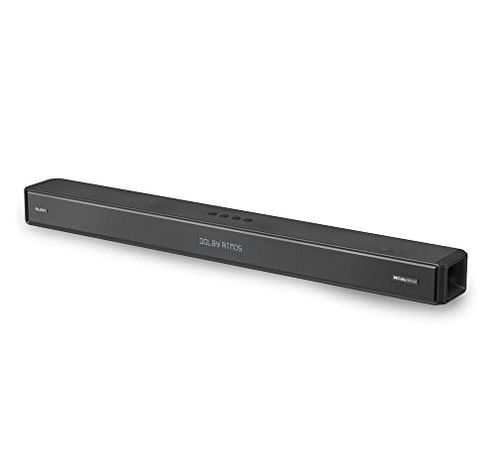 MAJORITY Sierra 2.0.2 Dolby Atmos Soundbar - Amazon
as of November 11, 2023 5:10 pm