Yesterday, we posted an article about one of the most interesting budget smartphones at the beginning of 2022. It is called Infinix Hot 11S.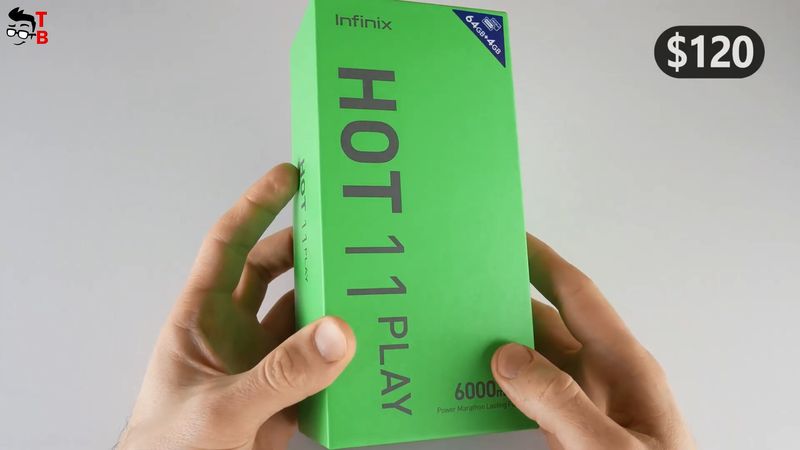 I also have another new smartphone from Infinix Company. It is even cheaper than the previous smartphone I have tested – only $120.
You know, it is called Infinix Hot 11 Play, and I thought it was a gaming smartphone. However, it has a very weak performance for 2022. Overall, the smartphone has many flaws, and I wouldn't recommend buying it.
Performance
Okay, if we have already started talking about games, let's begin the review with hardware, benchmarks, and games.
Infinix Hot 11 Play is powered by an Helio G35 processor. The manufacturer says that this is a gaming chipset, but I don't understand why, because the performance in games is quite low.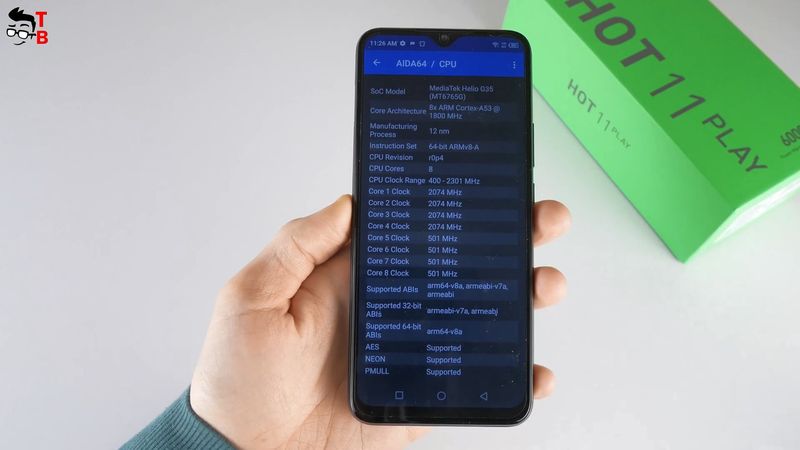 By the way, a smartphone is available in a single version with 4GB of RAM and 64GB of internal memory.
As you can see, the maximum graphics in PUBG Mobile is Balanced, and FPS is medium.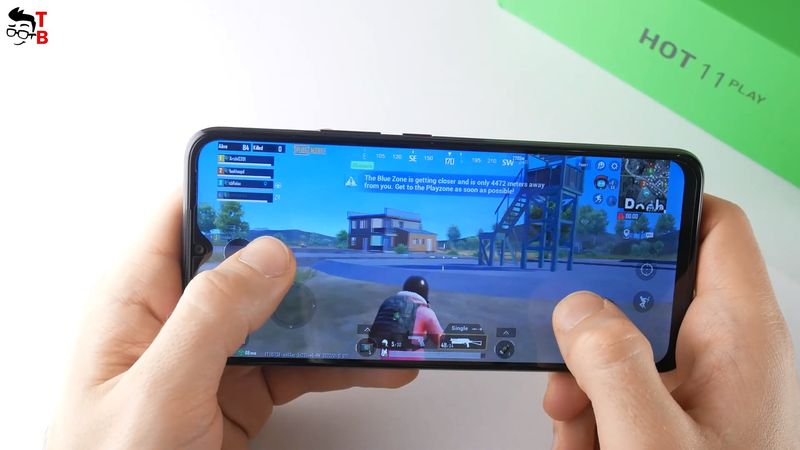 You know, the graphics are quite low, and I think this could be because of HD+ display resolution. We will talk about the screen a little later.
However, in general, it is quite comfortable to play PUBG Mobile on Infinix Hot 11 Play smartphone.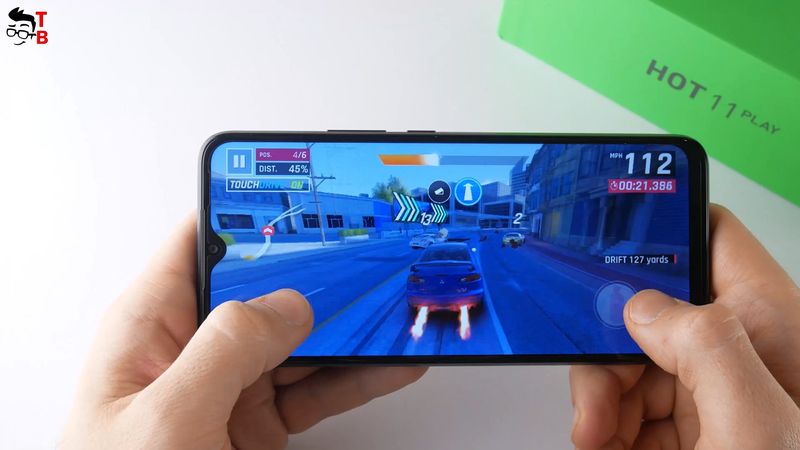 The graphics in Asphalt 9 and Call of Duty are also weak, but the performance is OK.
On the other hand, if you want to play heavier games on the new Infinix smartphone, for example, Genshin Impact, it will be difficult to do. Infinix Hot 11 Play runs Genshin Impact, and that's really good, but it's not comfortable to play. The game always lags and glitches.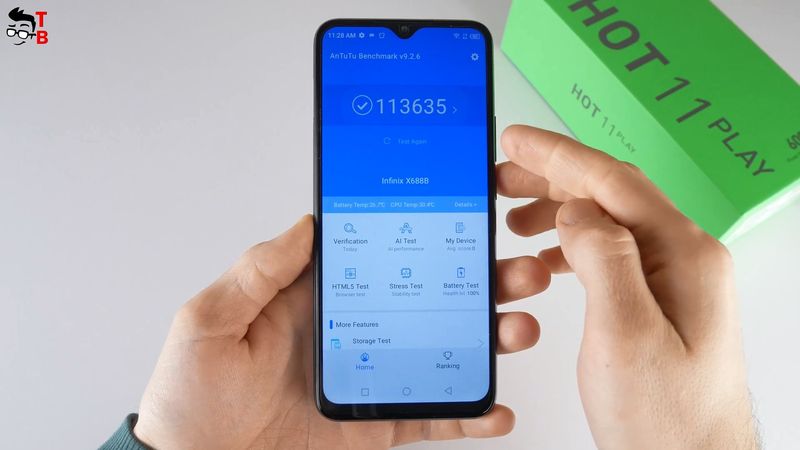 As for the benchmarks, the Infinix smartphone has only 113 thousand points in AnTuTu. I think it is a very low result even for a budget smartphone in 2022. For example, I tested Infinix Hot 11S yesterday. It is only $20 more expensive than Infinix Hot 11 Play, but it has 218 thousand points in AnTuTu.
In general, the performance of Infinix Hot 11S is much higher than Infinix Hot 11 Play.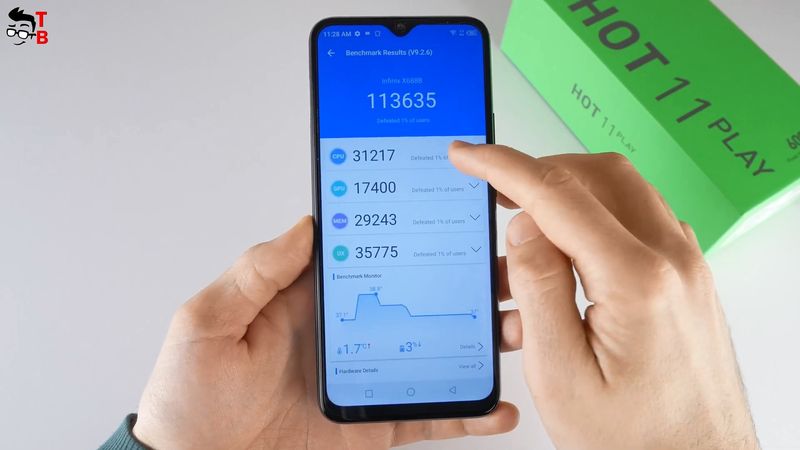 You can also see the other benchmark results of the new Infinix smartphone.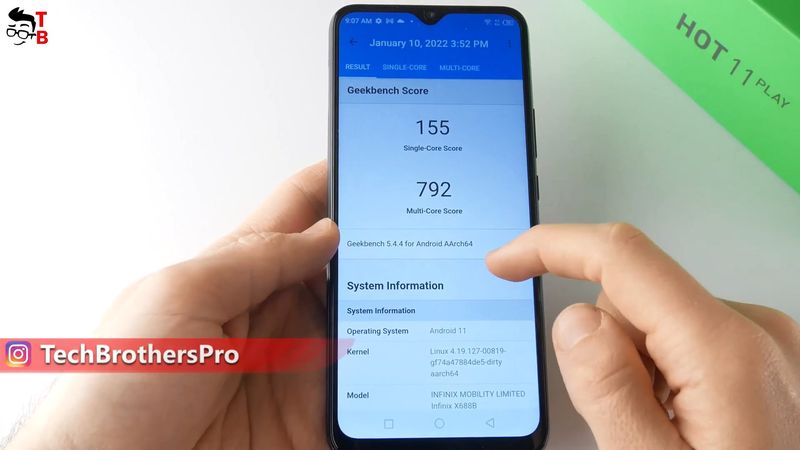 User Interface
We continue talking about performance, a user interface looks pretty good, but the apps and menus open with a little delay. It is not a big problem.
A user interface of Infinix Hot 11 Play is XOS 7.6. It is based on the Android 11 operating system.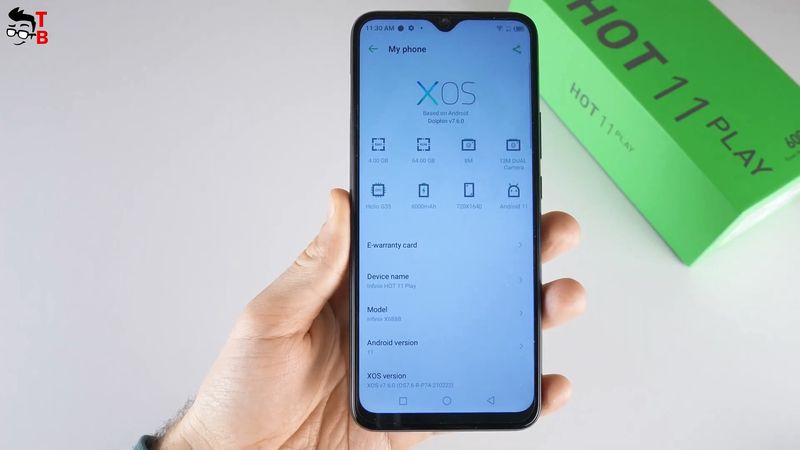 There are many useful apps, such as cleaner, power marathon, XOS family apps, and even game zone. By the way, I ran all the games before through the game zone.
The smartphone even has some kind of widgets, such as steps, weather, used RAM, recent apps, and how news. However, you can not change them.
Overall, the interface is nice, and it runs smoothly.
Display
Now, let's talk about the display. It is really big here – 6.82 inches. However, the resolution is only HD+.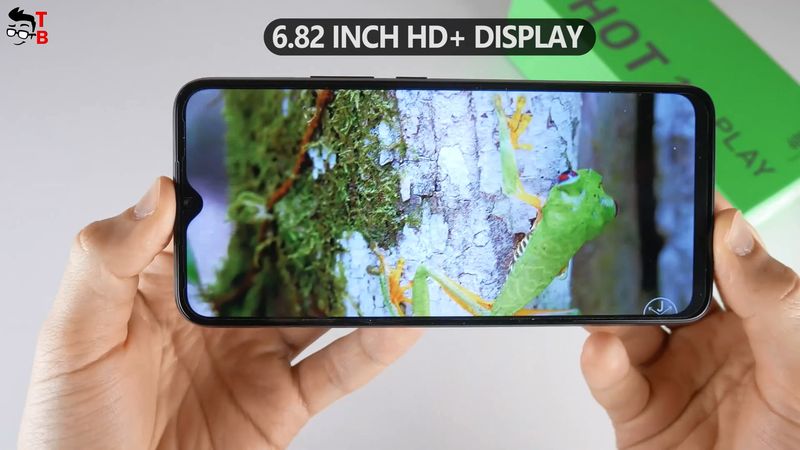 You know, the screen of Infinix Hot 11 Play is even bigger than Infinix Hot 11S NFC, but that smartphone has Full HD+ resolution and a 90Hz refresh rate.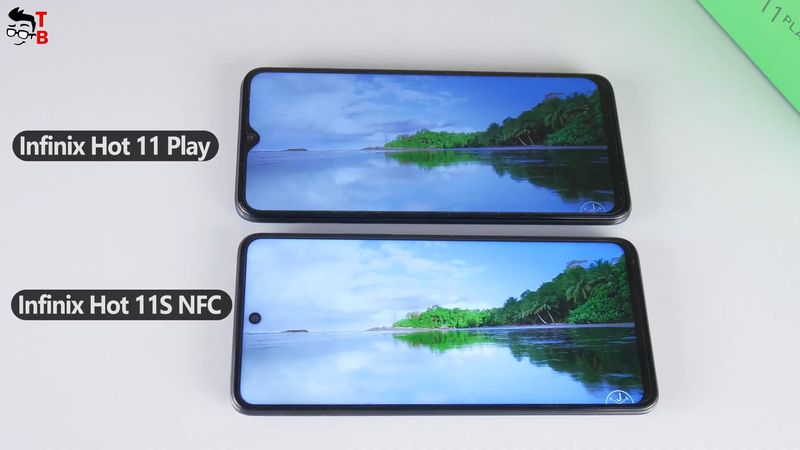 I ran the same videos on these mobile devices. As you can see, Infinix Hot 11S NFC has a much better display. To be honest, I don't know why Infinix Hot 11 Play has such a big display, but only HD+ resolution. I think it would be better to make a smaller screen – 6.5 inches maximum.
Design
Talking about the design, Infinix Hot 11 Play looks very similar to Infinix Hot 11S. The body is made of the same glossy plastic, but it is not slippery. That's very important for such a big smartphone.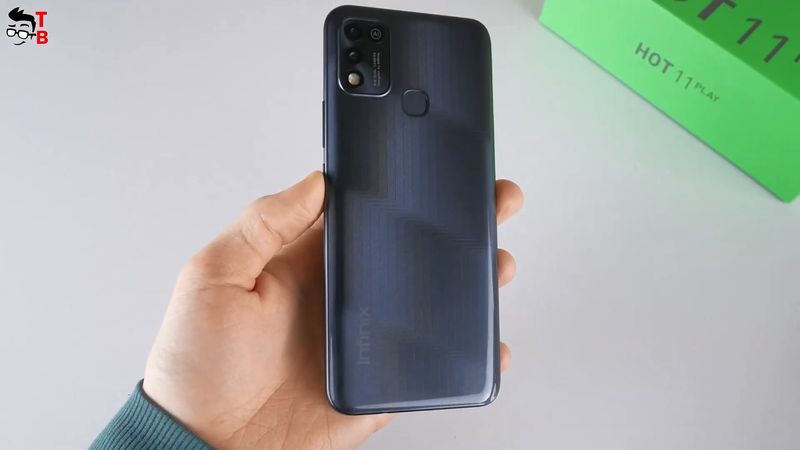 On the rear panel, we can see a dual-camera and flashlight. In the center, there is a fingerprint reader.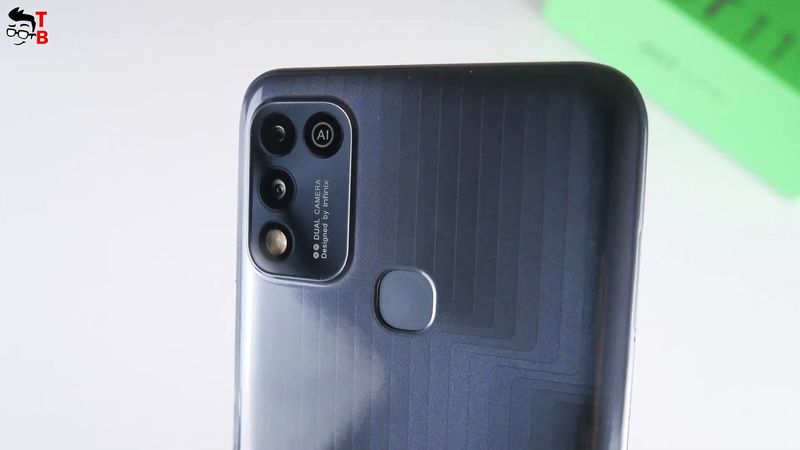 You know, it's been a long time since I have seen a fingerprint scanner on the back of the smartphone. The models in 2021 and 2022 have built-in power button fingerprint scanners.
To be honest, I don't like the way it looks. It is a little outdated, isn't it?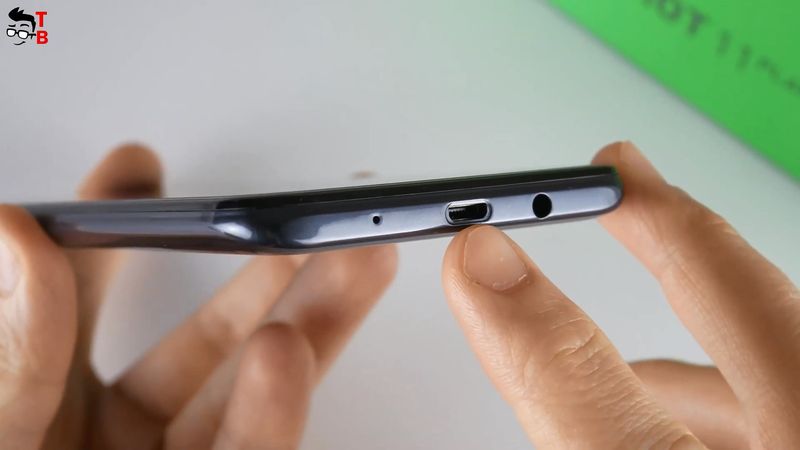 However, the biggest problem and the main shame of this smartphone is microUSB charging port. Are you serious? I had already forgotten about this USB standard, and you are using it in a smartphone of early 2022. This is a great shame.
From the other side, Infinix Hot 11 Play has a 3.5mm audio jack. That's a good thing for some people, but it also reminds me of the past, when people use an audio jack for connecting wired earphones.  In 2022, all people use wireless earphones, and they don't need an audio jack.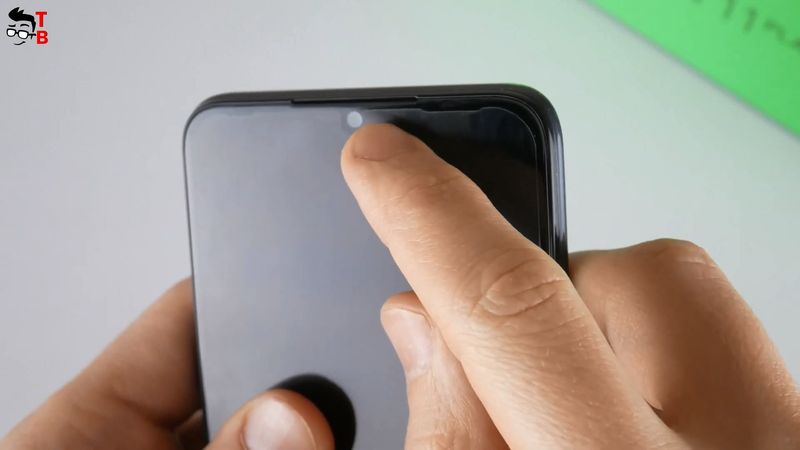 There is no speaker at the bottom of the smartphone. You also won't find it on the top or the back panel. The fact is that the smartphone use an earpiece as a speaker. I cannot say it is a problem, because the speaker is very loud and pretty good quality. However, it is very unusual.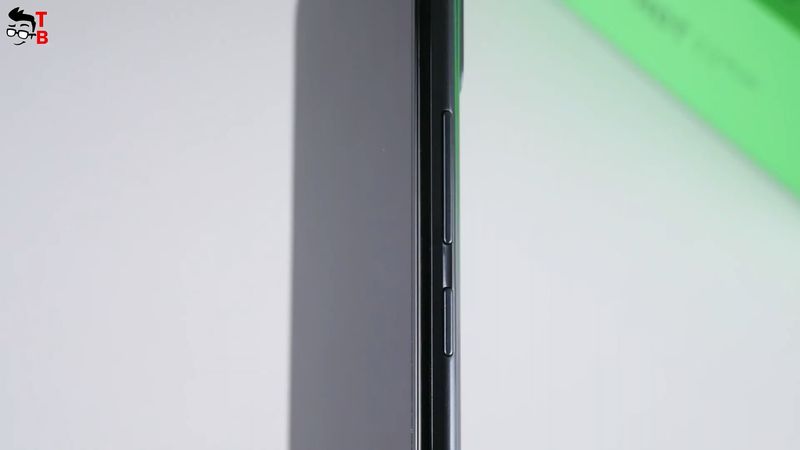 On the right side of the smartphone, there is a volume rocker and power button.
You know, I am surprised by the dedicated slot for the microSD memory card in this mobile device. So, you can use a dual SIM and memory card at the same time.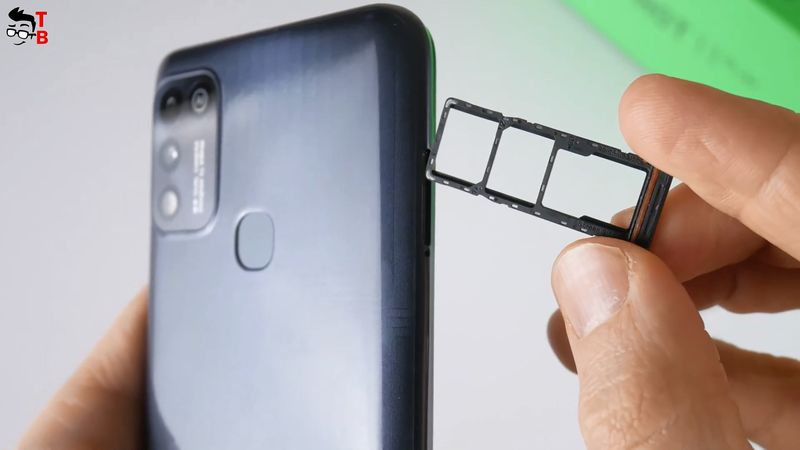 As for the comfort of use, the smartphone has a curved back panel and a thin body. It is made of glossy plastic, and unlike glass, it doesn't slip.  That's very good.
However, because of the big display, it is impossible to use a smartphone with one hand.
By the way, a camera module doesn't bump a lot from the rear panel, but the smartphone is still wobbly.
Camera
Talking about the camera, Infinix Hot 11 Play has only a 13MP main sensor and the second AI camera on the rear panel.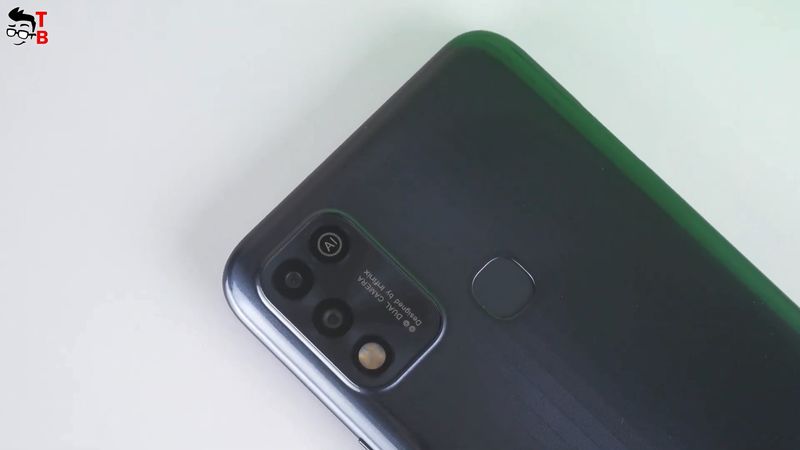 The manufacturer says that an AI camera is used for magic portrait photos.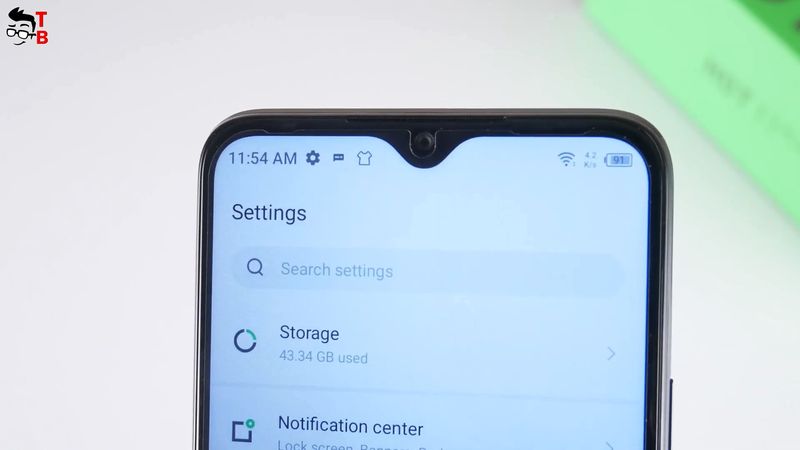 On the front panel, there is an 8MP camera.
In the camera app, there are many shooting modes and functions. You can use slow-motion, video and AI camera modes, beauty, portrait, and AR shot.
By the way, the maximum video resolution is 1080p.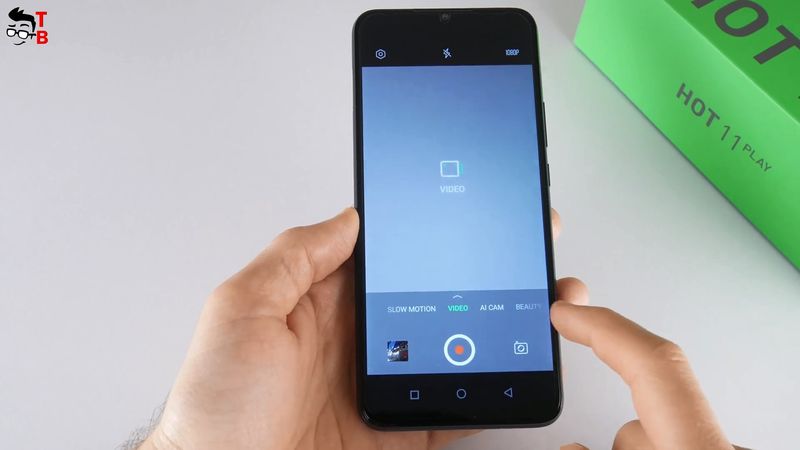 In general, the camera of Infinix Hot 11 Play makes good photos and videos day and night.
It looks like there is even an image stabilization because the video footage is quite smooth.
However, I can't get rid of the thought that there is only one 13MP camera. I don't know how to use the second AI sensor.
While other budget smartphones have 20, 48, 50MP main sensors and wide-angle cameras, here we have only one 13MP sensor.
Battery
The battery should be the main feature of this smartphone, but it is not all good here either. The battery really has a large capacity of 6000mAh.
Battery life is very long – almost 12 hours 39 minutes. You can use a smartphone for 2 or even 3 days on a single charge.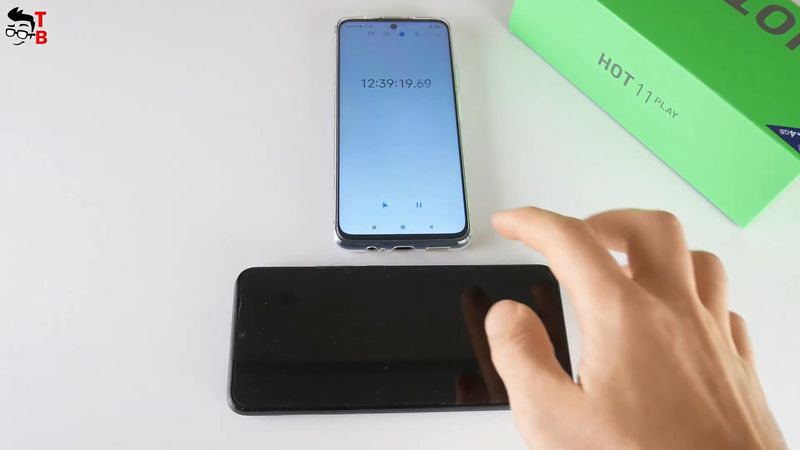 However, as I already said, Infinix Hot 11 Play has only microUSB charging port. The full battery charge took 4 hours 4 minutes.
That's very, very long for a smartphone in 2022.
Conclusions
So, Infinix Hot 11 Play looks very controversial. I don't recommend to buy it, because it has only HD+ display, microUSB charging port, a single 13MP main camera, weak performance in heavy games, and a very long battery charge.
However, there are some good things, such as a large screen, a very nice user interface with many useful apps and functions, a dedicated slot for a microSD memory card, and a very big battery.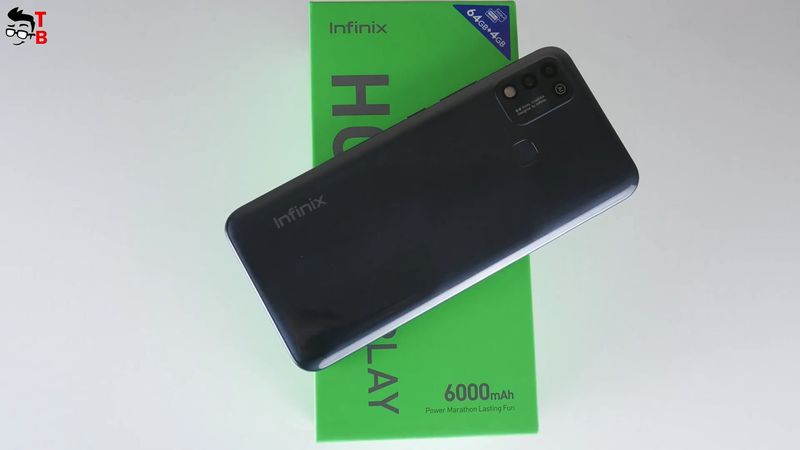 In addition, the design and build quality are good for a budget smartphone.
Anyway, I recommend you to add $20 or $30, and buy Infinix Hot 11S. It has much better performance, so you can play heavy games, such as Genshin Impact, Full HD+ 90Hz display, 50MP triple camera, and 5000mAh battery with 18W fast charging support.