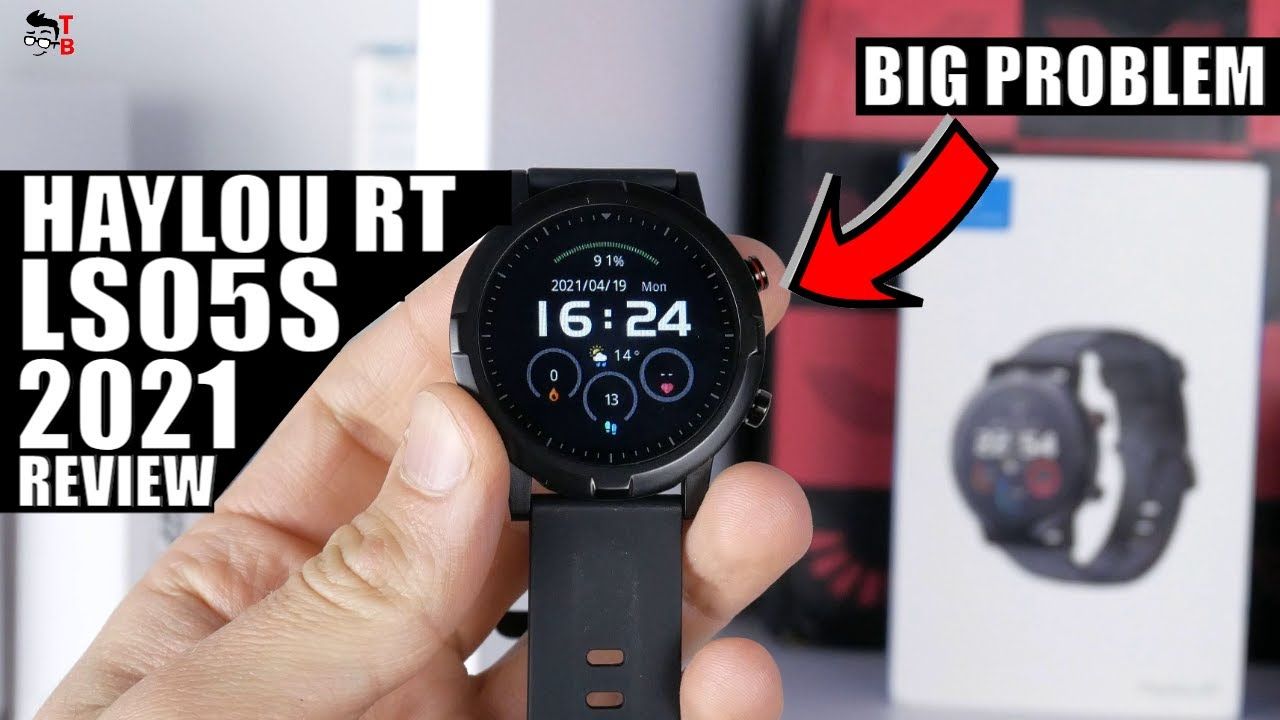 Haylou RT is a new 2021 smartwatch from a popular Chinese manufacturer. By the way, the new watch has a model name of Haylou LS05S, while the previous watch was called Haylou LS05.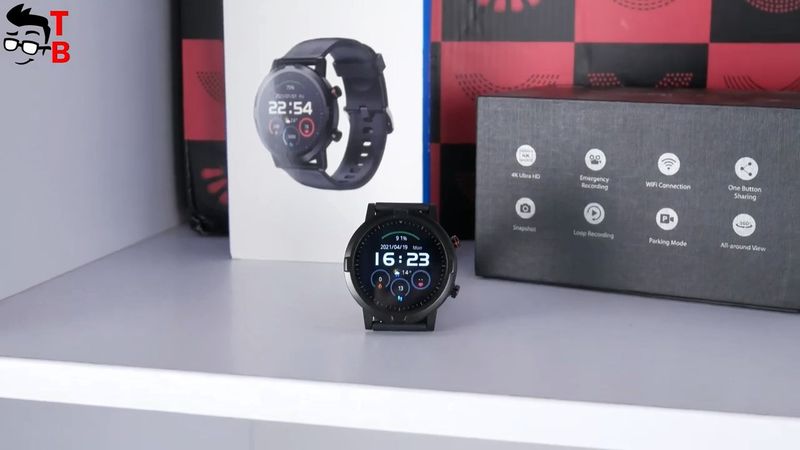 I am talking about Haylou Solar. Do you remember this watch? We reviewed it on our website.
So, is the new watch a simplified or improved version of the previous model? Let's find out.
Where To Buy Haylou RT LS05S?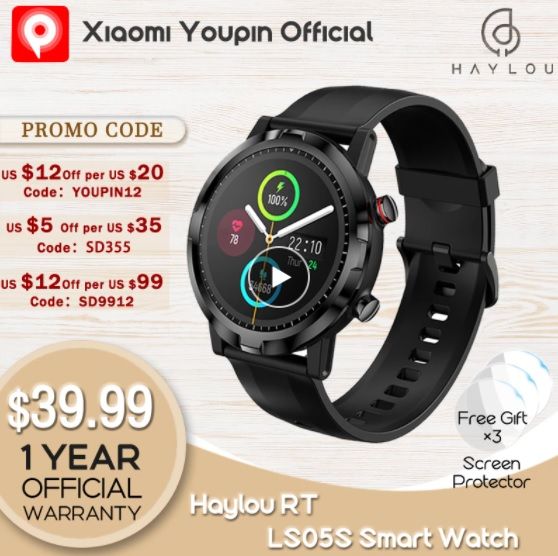 Youpin Haylou RT LS05S Smartwatch - Aliexpress
Buy it now

Aliexpress.com
as of October 2, 2021 9:09 am
Unboxing
I have a global version of the smartwatch, but the inscriptions on the box are in English and Chinese.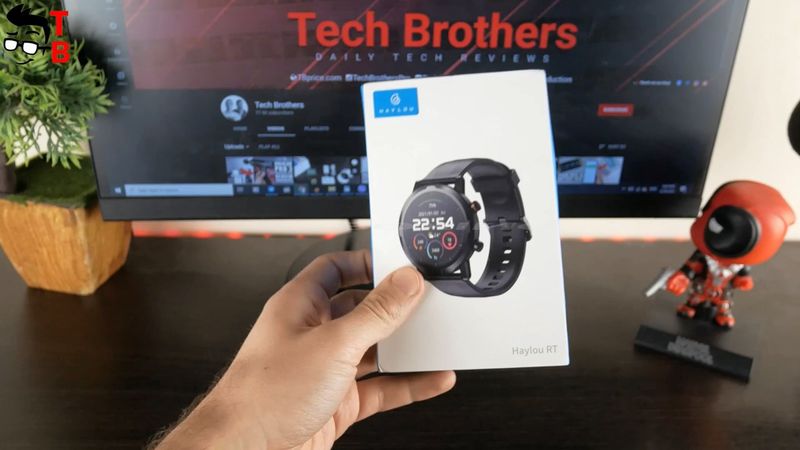 As you can see, Haylou RT has IP68 waterproof standard, 12 sports modes, sleep monitoring, TFT HD color screen, 15 days battery life, and other features.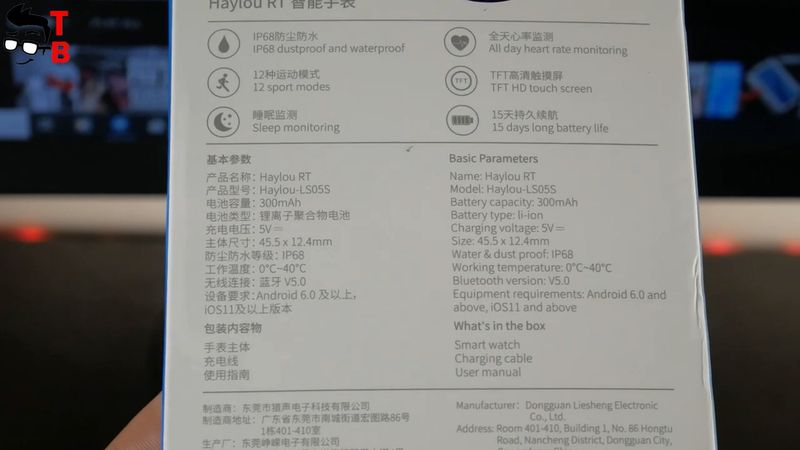 Inside the box, there is a smartwatch itself, charging cable, and user manual.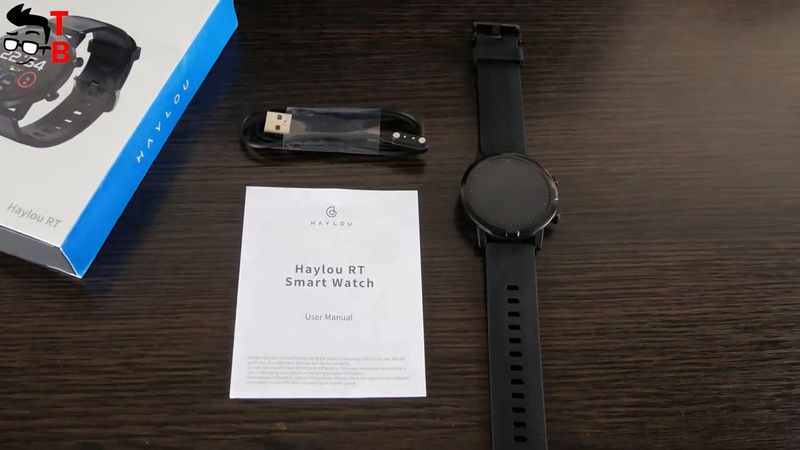 Design
So, Haylou RT is a sports watch with a round dial. The screen diagonal is 1.28 inches and the resolution is 240 by 240 pixels. This is a TFT color display.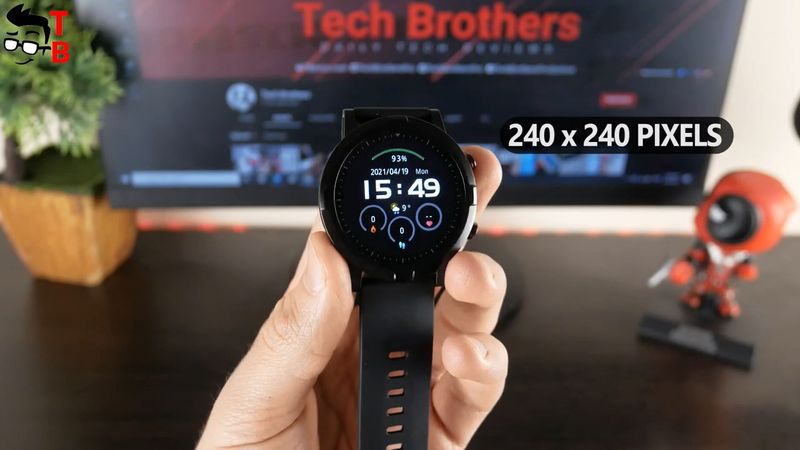 As you can see, the display is very good visible even in direct sunlight outside. That's very good.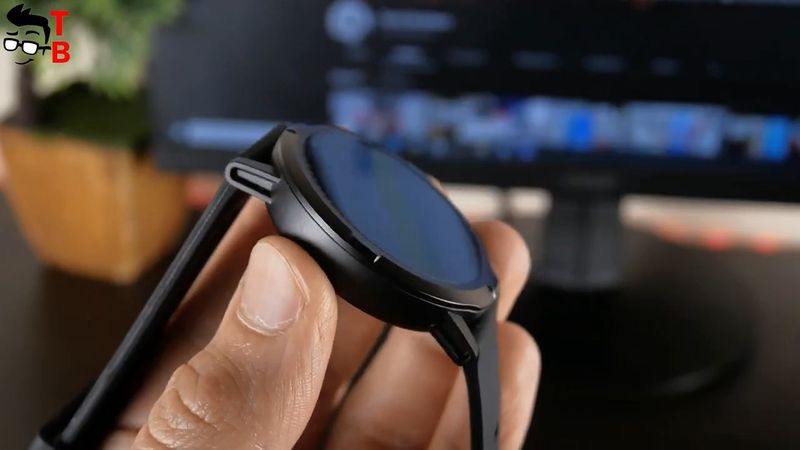 You know, first, I thought that the dial is made of metal because it really looks and feels good. However, it is probably plastic.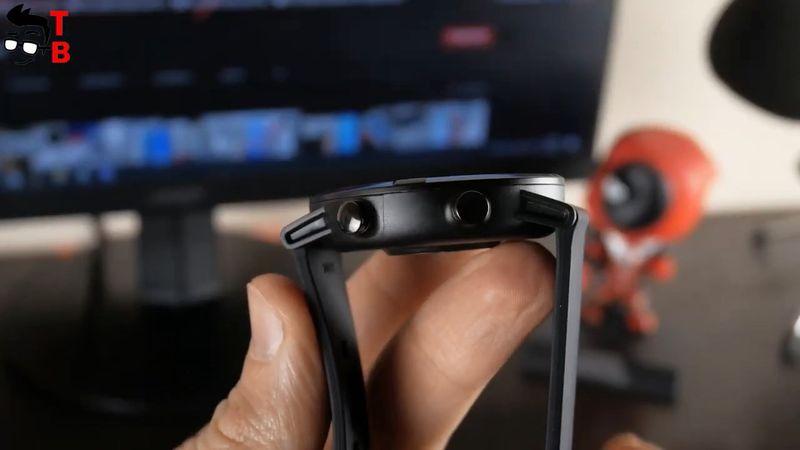 The watch has two physical buttons on the right side.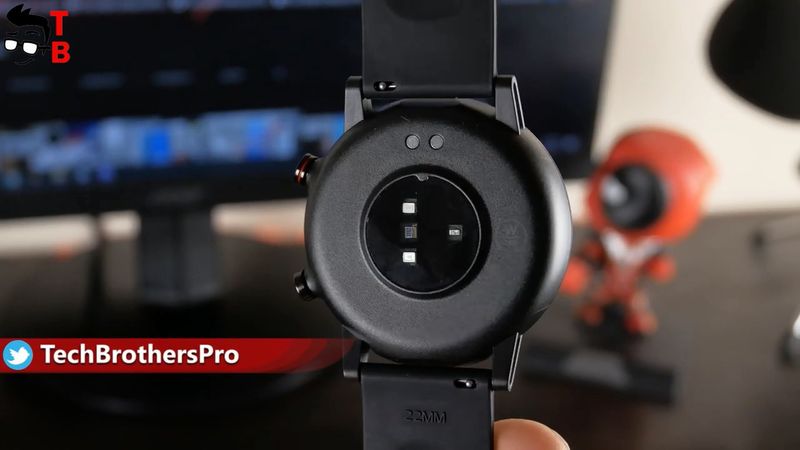 On the back, we can see charging contacts and a heart rate sensor.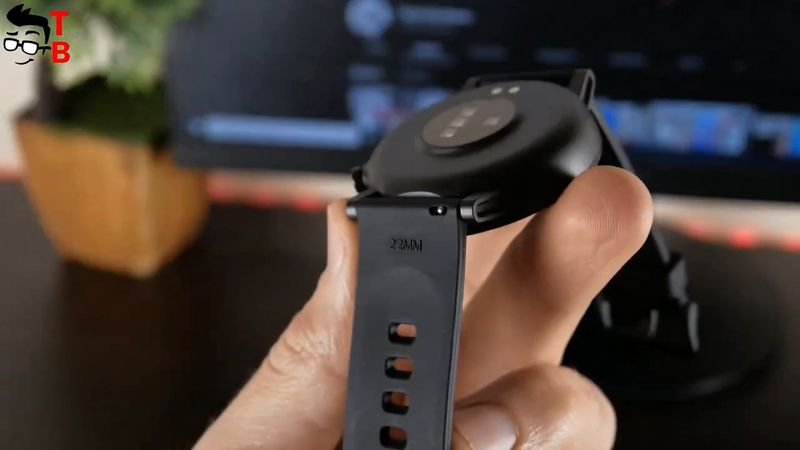 The strap is made of silicone, and there is even information about the width – 22mm. So, you can remove this strap, if you don't like it, and use any other.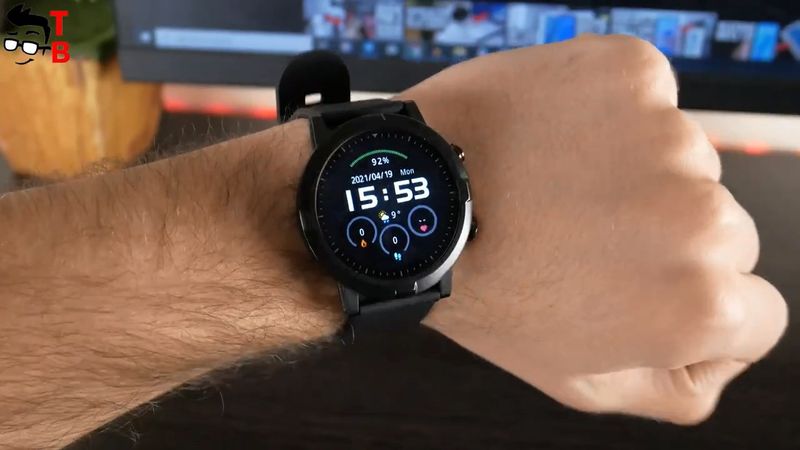 The manufacturer is very proud of the curve wrist-fitting design. The Chinese company claims that it is very comfortable and stylish to wear. From my experience, I can say that the watch is really comfortable to wear.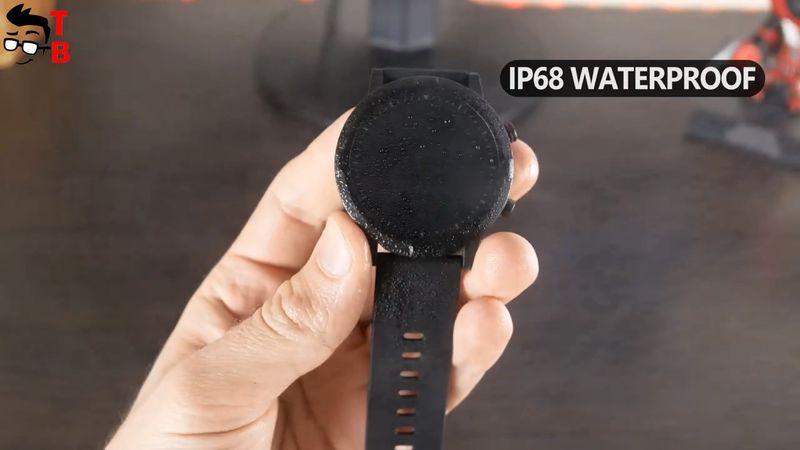 Haylou RT is also IP68 waterproof. It is not afraid of sweat, and you can even take a shower with this watch. However, it doesn't support surfing, sauna and diving.
By the way, I noticed that the new watch Haylou RT is very similar to Amazfit GTR. They have about the same dial size, physical buttons, and even thickness. You know, Haylou RT looks like a clone of Amazfit GTR. Don't you think so?
Now, let's talk about the functions of the new Haylou smartwatch.
Functions
One of the main features of Haylou RT is online dial replacement. It means that you can change the watch faces using the app on a smartphone. Later in this article, I will show you the application.
Haylou RT has five watch faces out of the box.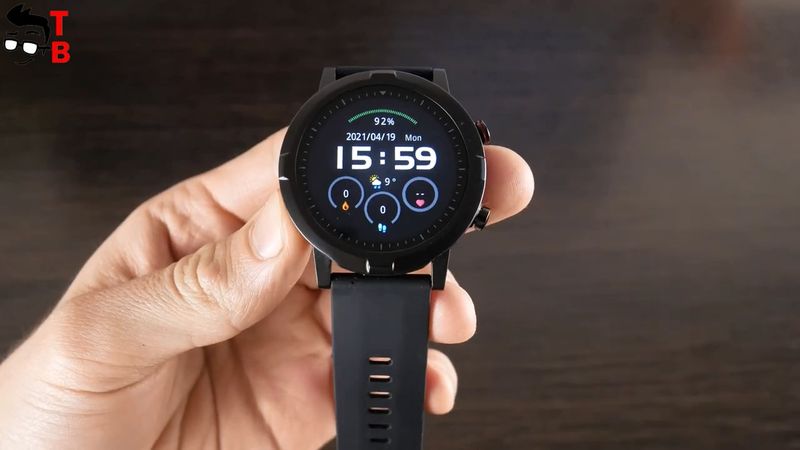 The quick settings menu has the following functions: find phone, screen brightness, do not disturb mode, and settings menu.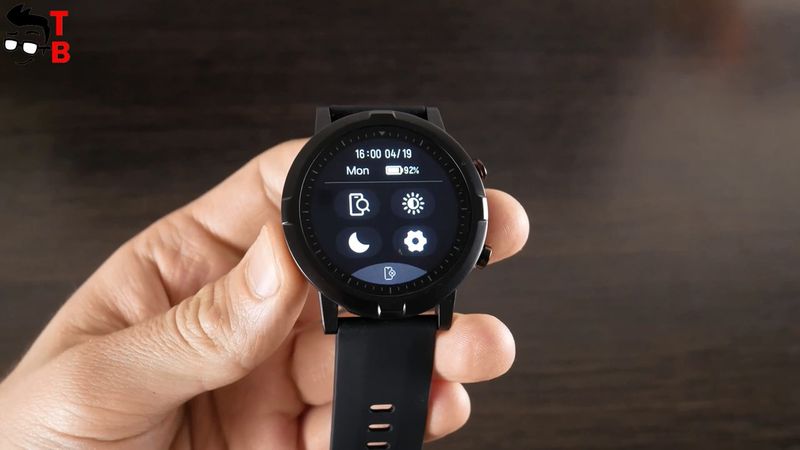 In the settings menu, we can change the watch face, screen brightness, read about the firmware version, power off, and reset the watch.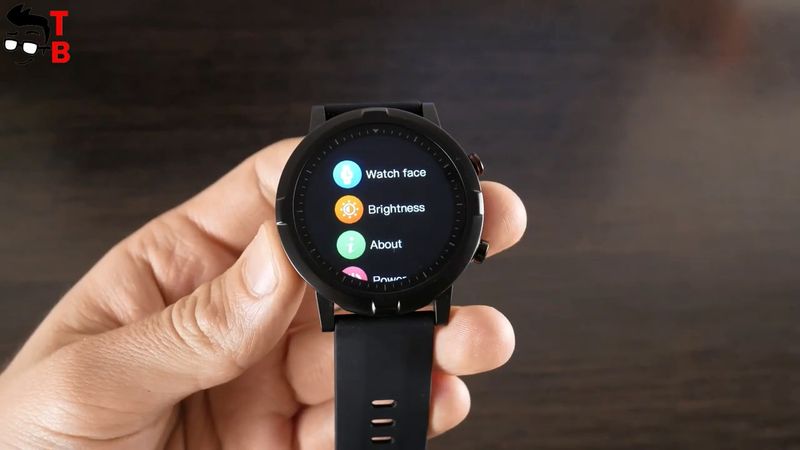 You can swipe left or right from the main watch face to see daily activity, such as steps, distance, and calories, measure heart rate, sleep monitor, weather forecast, and breath exercise.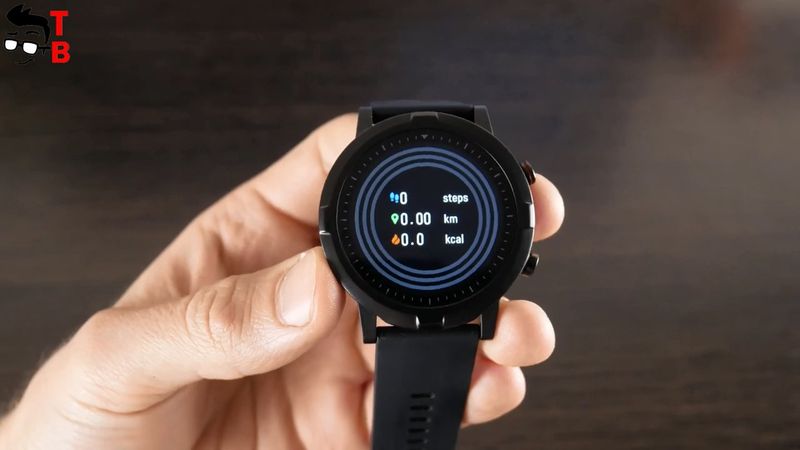 All the functions are available by swiping up from the main screen. Here we have daily statistics, heart rate monitor, sport modes, weather forecast, sleep monitor, notifications, music player, stopwatch, countdown, find phone, and breath training.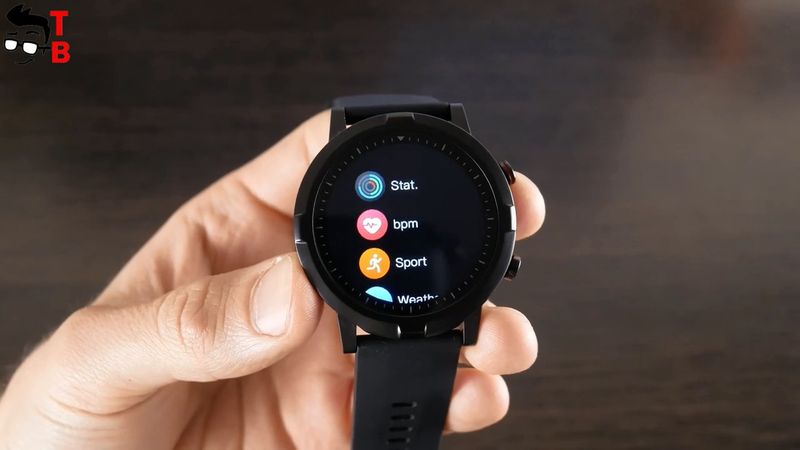 As you can see, Haylou RT doesn't have Bluetooth Calls.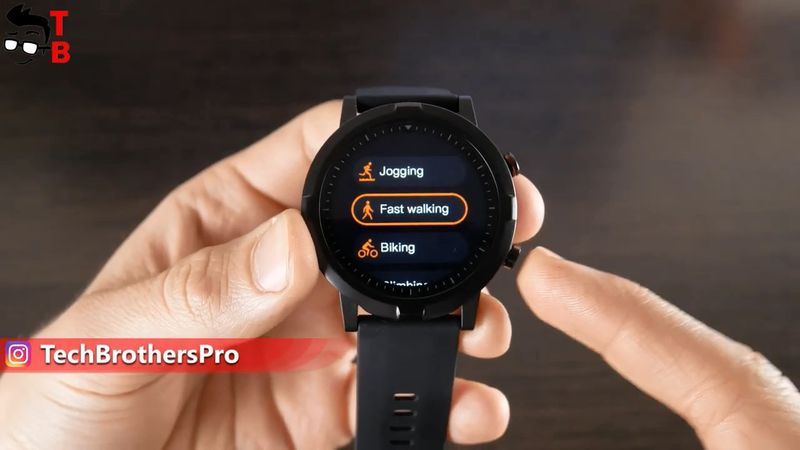 By the way, you can use the second physical button for quick access to sports modes. The first button is used to turn on/off the screen and to return to the previous menu.
OK, I promised to show you more dials in the app. Let's take a look at them and other functions.
App
So, the application on a smartphone is called Haylou Fun. Please, do not confuse it with the app called just Haylou. These are two different applications.
In the app, we can see information about daily activity, heart rate, sleep, and blood oxygen monitor. By the way, Haylou RT doesn't support blood oxygen monitor, so this function is not available.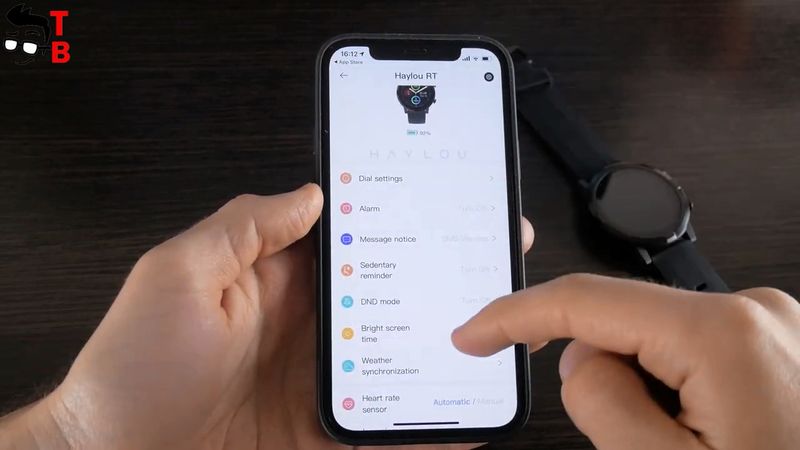 You know, the Chinese company says that one of the main feature of Haylou RT is online dial replacement, but when I open the dial settings, I have nothing. There are supposed to be many dials. Where are they?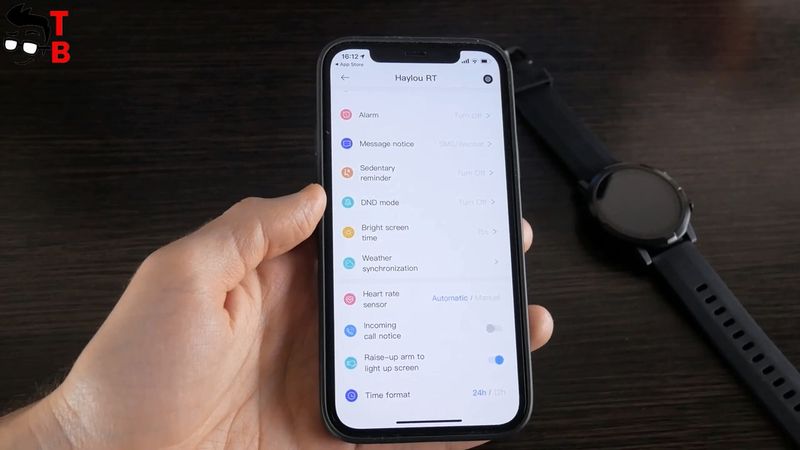 The other functions in the app work well, such as alarm, notifications, sedentary reminder, do not disturb mode, bright screen time, weather sync, automatic or manual heart rate sensor, incoming call notice, raise-up arm to light up the screen, and time format.
Battery
Now, we can talk about the battery. The Haylou RT smartwatch is equipped with a 300mAh battery.
The battery life on a single charge is 20 days, but this is without Bluetooth connection, heart rate monitor, and other functions.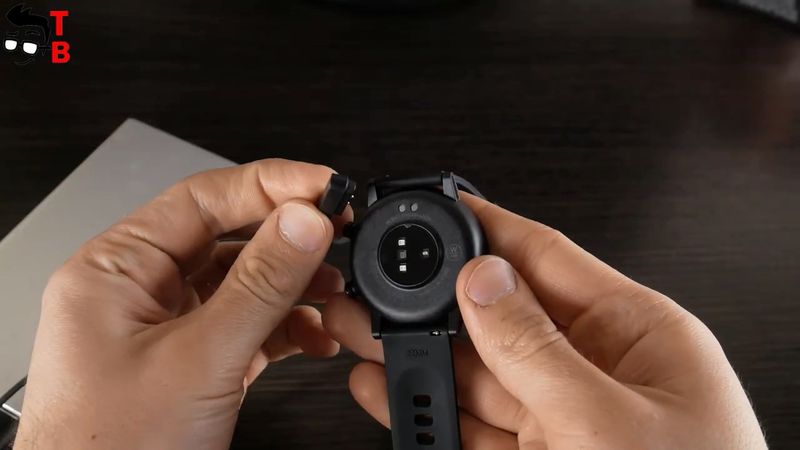 If you want to receive notifications about new messages and calls on your smartphone, use heart rate monitor and sports modes, then the battery life will be about 14 days. It is still very good.
Conclusion
You know, I cannot say I am surprised by the new Haylou watch. Haylou RT has the same functions as other budget fitness watches. However, one of the main functions – online dial replacement – doesn't work. That's very bad. I have only five dials on the watch, but the manufacturer promised many watch faces.
From other side, Haylou RT looks very good on the wrist. It is lightweight and comfortable to wear.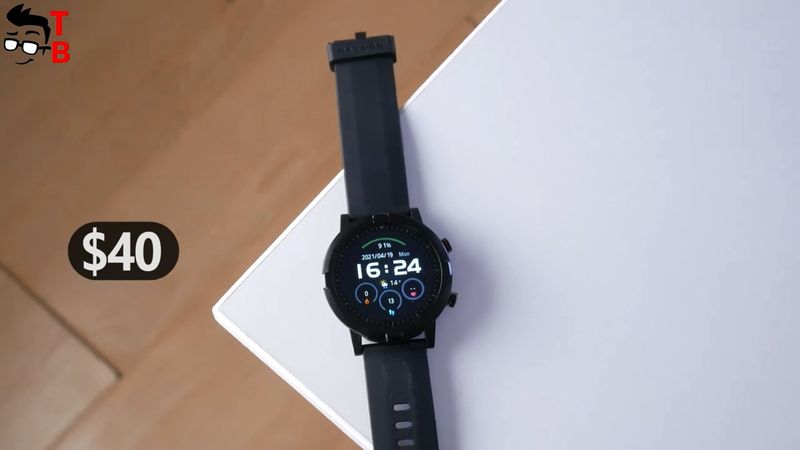 By the way, the price of this watch is $40.
What do you think? Would you buy the new Haylou Watch?
Where To Buy Haylou RT LS05S?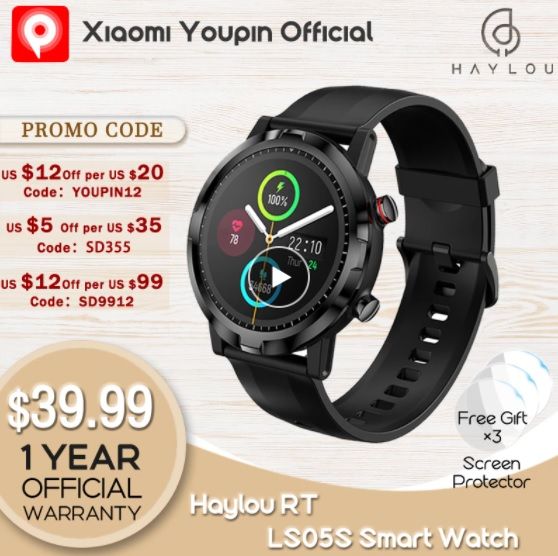 Youpin Haylou RT LS05S Smartwatch - Aliexpress
Buy it now

Aliexpress.com
as of October 2, 2021 9:09 am
Haylou RT LS05S Video Review