Haier is the popular manufacturer of household gadgets such as dishwashers, washing machines or others. We already reviewed robotic vacuum cleaner from this company, and we can say that it is really high quality product.
But today I want to tell you about Smart TV called Haier U55H7000 55 inch 4K Ultra HD TV. It offers a lot of interesting features, such as 4K resolution, latest HDMI support and 2 year warranty. The price of $550 is very low for such premium TV. It can be a great gift for Christmas and New Year holidays. So, let's make first review, and find out its main features.
[wpsm_offerbox button_link="https://goo.gl/mrFjWS" button_text="Buy it now" price="$546.06″ price_old="$801.99″ title="Haier U55H7000 55 inch 4K LED TV" description="LED backlight / 4K UHD resolution 3840 x 2160 / Triple tuner DVB T2 + C + S2 / Video port: 4 x HDMI, 1 x SCART / Ultra HD 3840 x 2160 pixels / LED direct back light ( DLED ) / DVB-T2 MPEG4, DVB-S2 MPEG4, DVB-C MPEG4″ thumb="http://www.tbprice.com/wp-content/uploads/2017/12/haier-u55h7000-55-inch-4k-led-tv-tbprice.com-00.jpg" ]
[wpsm_numhead num="1″ style="3″ heading="2″]Design[/wpsm_numhead]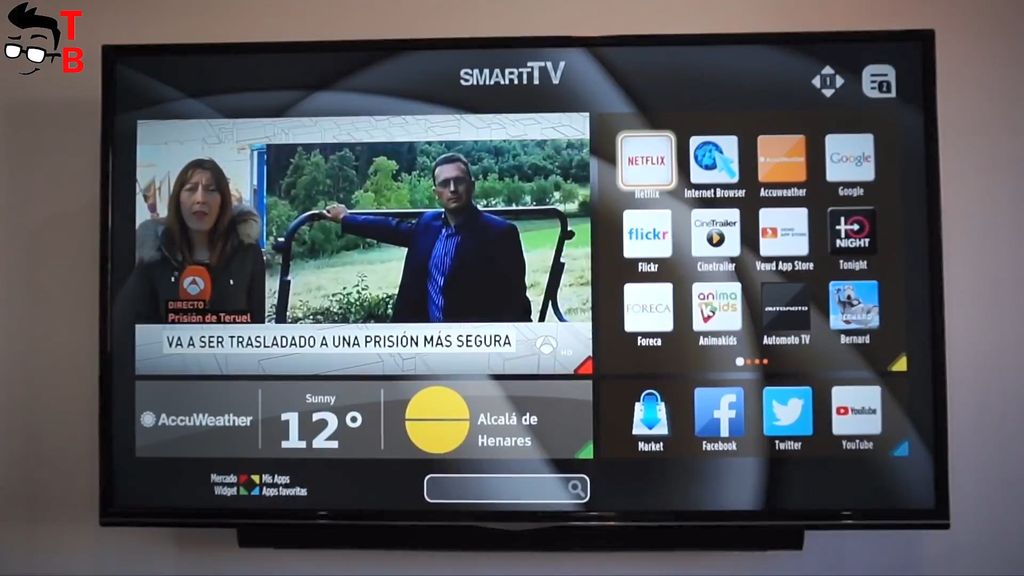 Haier U55H7000 TV comes in only black color. Despite its big 55 inch display, the dimensions are not so large, thanks to thin bezels.
Of course, it is not the thinnest TV, but it is very good for such a big display.
As for available connectors and ports, new device supports wireless connections Wi Fi and Bluetooth. Also it is equipped with four 4 HDMI ports, three USB 2.0 ports, an Ethernet port, Euro connector port, 3.5 mm audio jack and digital audio output. I can say, that Haier U55H7000 TV has the widest range of ports that I have ever seen.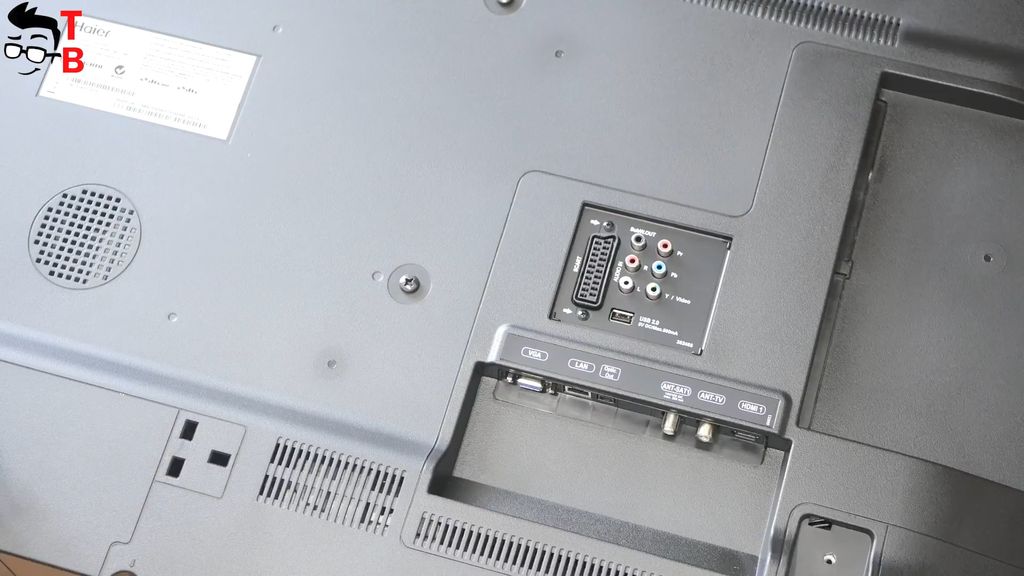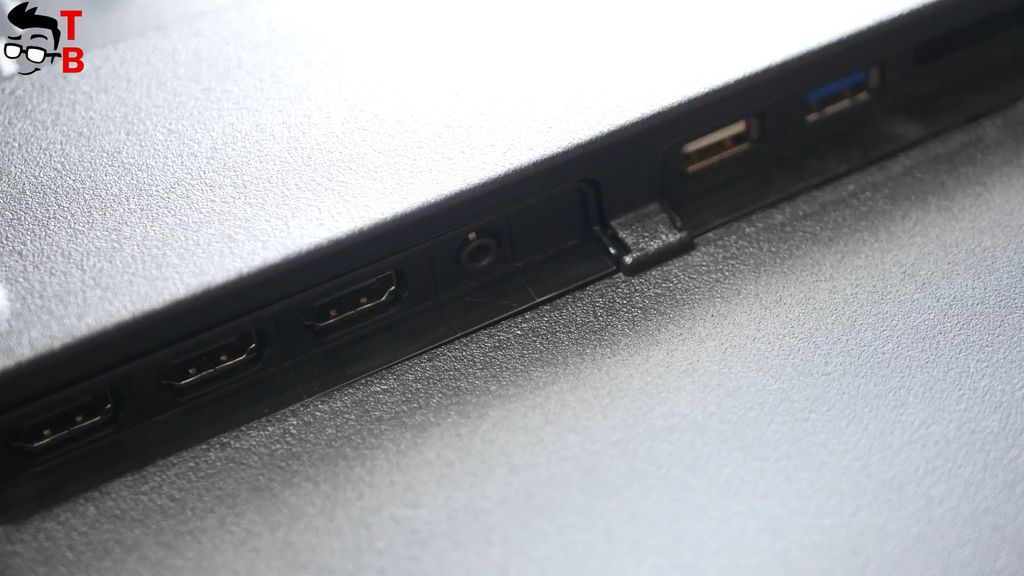 [wpsm_numhead num="2″ style="3″ heading="2″]Specifications[/wpsm_numhead]
Haier U55H7000 comes with 4K Ultra HD resolution 3840 by 2160 pixels and aspect ratio 16 to 9. It has a refresh rate of 60Hz and a viewing angle of 178 degrees. It also has a dynamic contrast of 12,000,000 (millions) to 1, and a brightness of 350. You can find full specifications list in description under this video.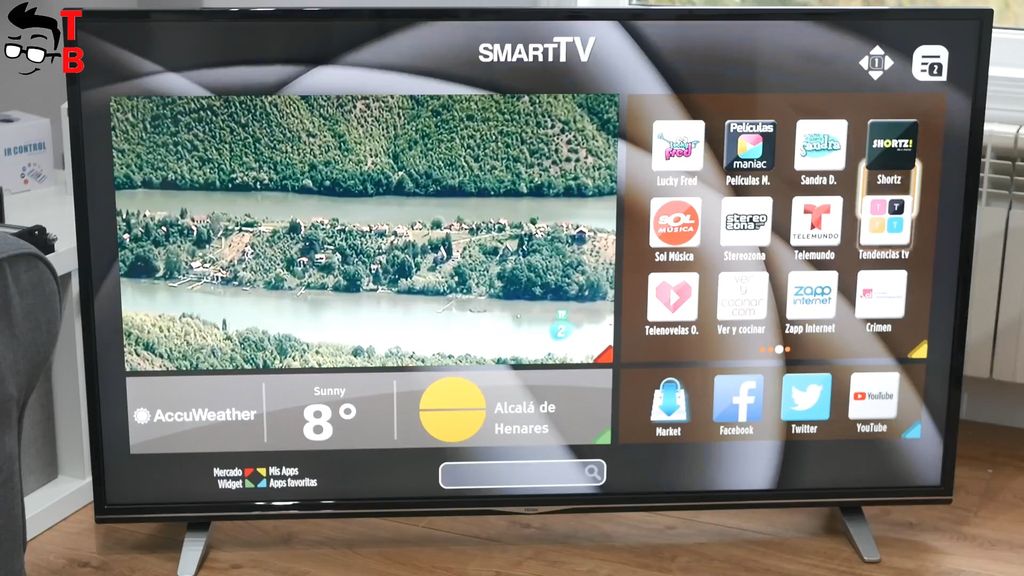 Among interesting features I should say about pre-installed Netflix 4K. Also you can connect PlayStation 4 Pro and Xbox One X, and any TV channel in 4K resolution.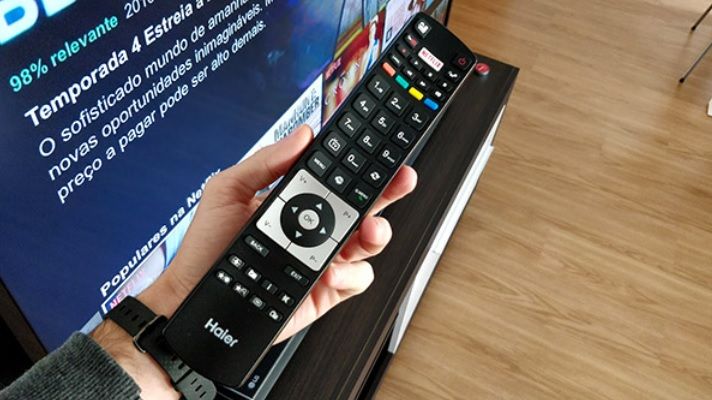 [wpsm_numhead num="3″ style="3″ heading="2″]Haier U55H7000 TV: Price[/wpsm_numhead]
The regular price of Haier U55H7000 TV is about $800. However, right now you can buy this TV for only $546 or 469 euros. This is a Christmas gift from GearBest. However, you can order new TV only from Germany, Portugal and Spain.
[wpsm_offerbox button_link="https://goo.gl/mrFjWS" button_text="Buy it now" price="$546.06″ price_old="$801.99″ title="Haier U55H7000 55 inch 4K LED TV" description="LED backlight / 4K UHD resolution 3840 x 2160 / Triple tuner DVB T2 + C + S2 / Video port: 4 x HDMI, 1 x SCART / Ultra HD 3840 x 2160 pixels / LED direct back light ( DLED ) / DVB-T2 MPEG4, DVB-S2 MPEG4, DVB-C MPEG4″ thumb="http://www.tbprice.com/wp-content/uploads/2017/12/haier-u55h7000-55-inch-4k-led-tv-tbprice.com-00.jpg" ]