If you are still looking for wireless earbuds, or if you already have some, but you are not happy with them, then you should take a look at Dudios Tic.
These are budget earbuds of about $35 on Amazon. But also I have a coupon code with 20% Off until July 31th. I will leave it in the description under the article.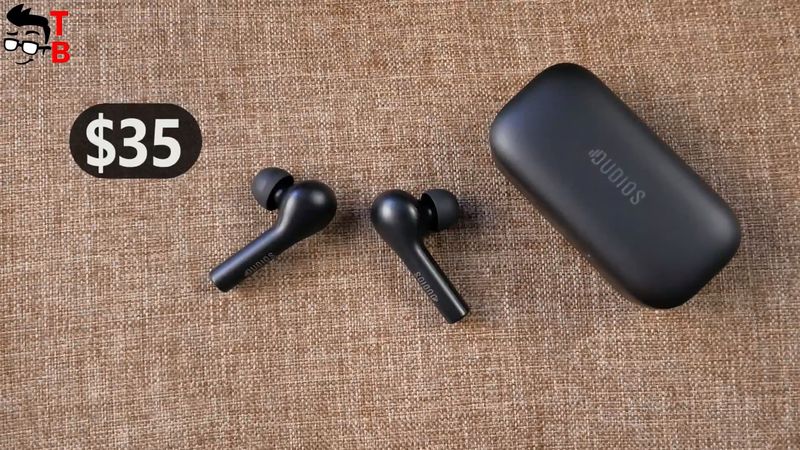 The main feature of Dudios Tic earbuds is the game mode. Also, they have touch control, Bluetooth 5.0, stereo and mono mode, and pretty good battery life.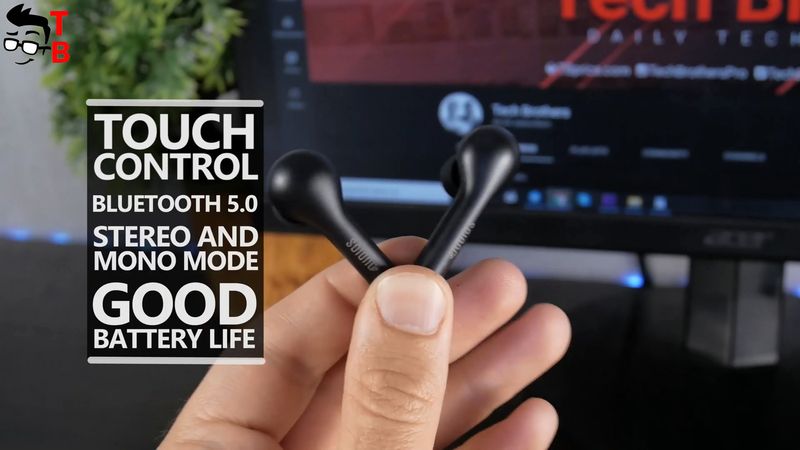 Dudios Tic earbuds look very good, but let's do an unboxing and full review before you go to buy them.
Start date: June 1, 2020
End date: July 31, 2020

Unboxing
The earbuds come in a black box with this sticker on the top and side face. As you can see, the earbuds have touch control, but we will talk about this later.
Inside the box, there is a charging case with earbuds, another box with micro USB charging cable, and extra eartips. You can also find a user manual. That's all!
Design
The first interesting thing about Dudios Tic earbuds is the square charging case. You know, most earbuds have round charging cases, but this one has a square shape.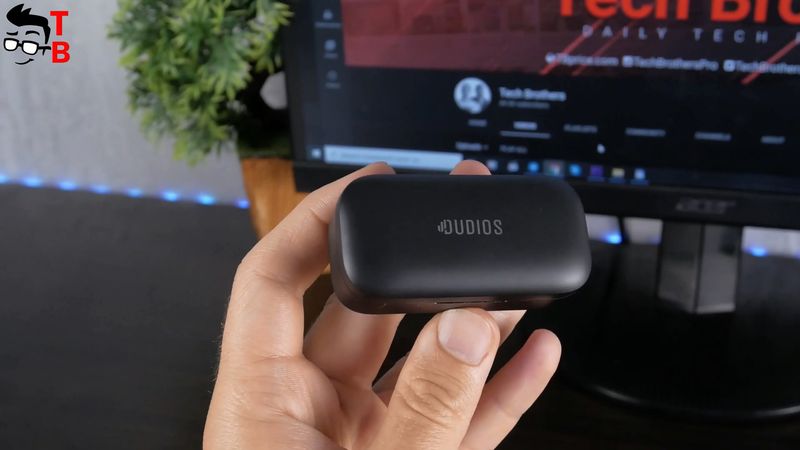 However, the charging case has only micro USB port. It is time to forget about micro USB in 2020, and use USB Type-C.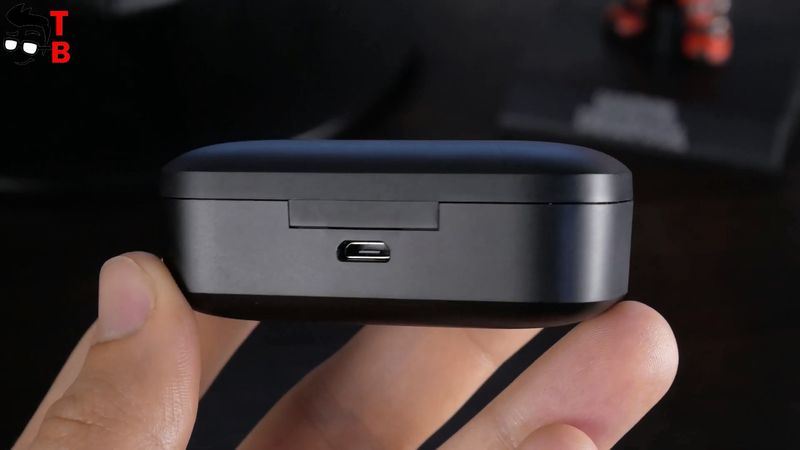 The charging case has a magnetic lid, and under it, we can see the earbuds.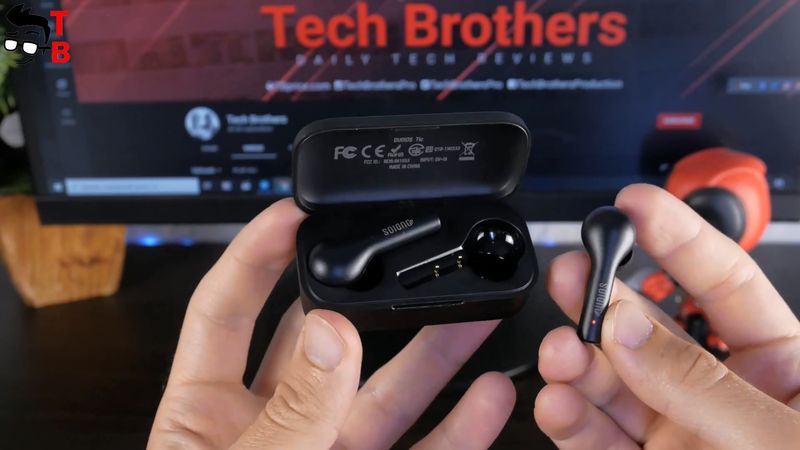 On the outside of the earbuds, there is a touch button and company logo.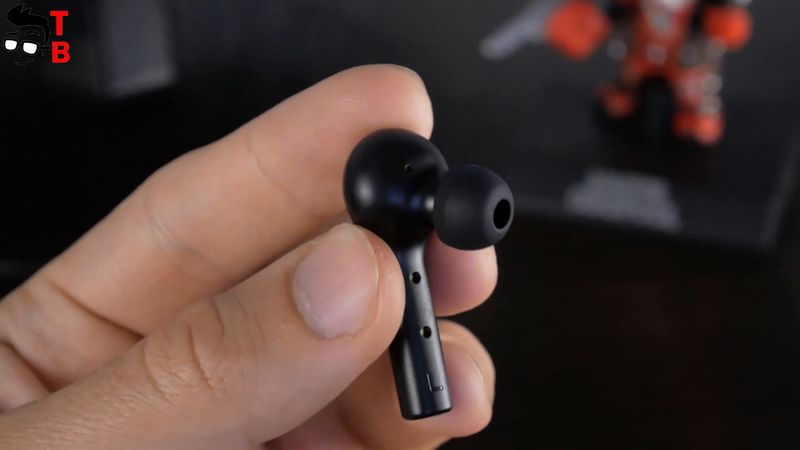 On the inside, there are two charging contacts and a microphone.
Unlike Apple AirPods, Dudios Tic has silicone eartips, so the earbuds are vacuum.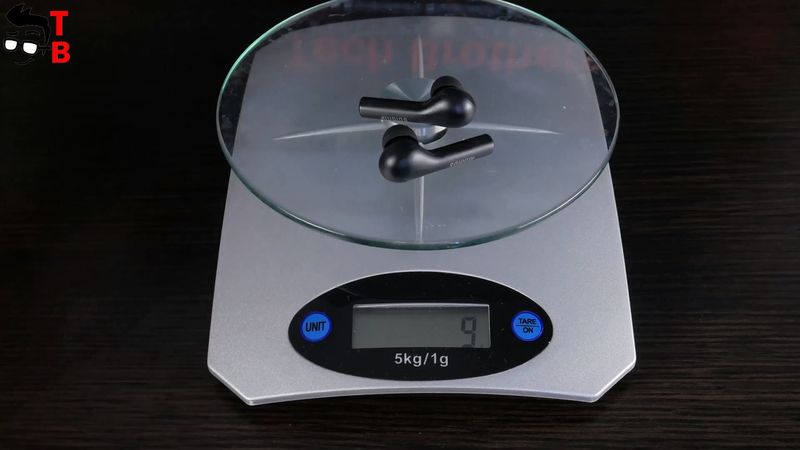 You know, they are very comfortable. The earbuds are lightweight – only 9 grams (two earphones). However, they do not fall out of the ears.
OK, now let's pair the earbuds to the smartphone.
Connection
First, you need to take one earbud or both of them out of the charging case. Dudios Tic has no master-slave restriction, so you can use left or right earbuds, separately.
Then, go to Bluetooth settings on your phone, and select Dudios Tic. You don't have to connect to the second earbud, when you take it off the charging case, because it will be automatically connected to the smartphone.
Control
As I already said, Dudios Tic earbuds have touch buttons. Using them, you can play/pause the music, change to the previous or next track, take or reject the phone call. Unfortunately, the earbuds don't have volume control.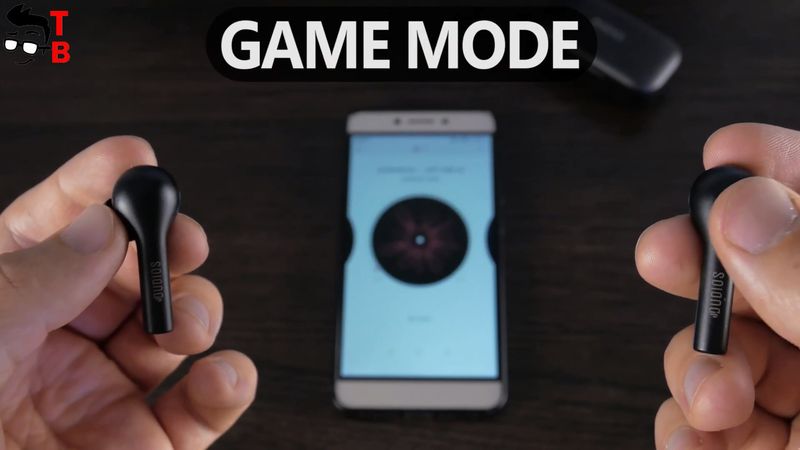 By the way, one of the main features of Dudios Tic is a game mode. To activate it, you just need to triple tap on the right earbud.
The game mode provides low-latency, which is very useful when you play games.
Sound Quality
I like the earbuds with vacuum eartips because the sound quality is much better. On the other side, I know many people do not like vacuum earphones.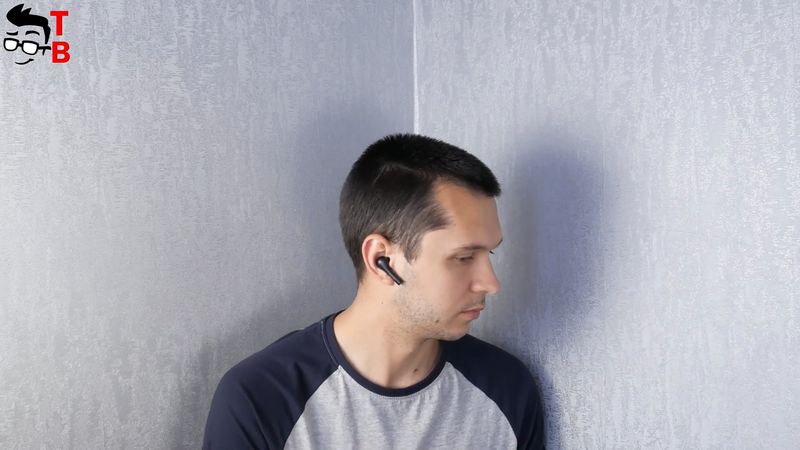 I recommend listening to music at about 50-60% of the volume. At 90 or even 100% of volume, the sound is slightly distorted. Also, 50-60% of the volume is better for battery life.
In general, the sound quality of Dudios Tic is good. I cannot say that earbuds provide the best sound, but for $35, they are fine.
Battery
OK, we have left to talk about the battery. I don't know the battery capacity of one earbud, but the charging case has a 380mAh battery.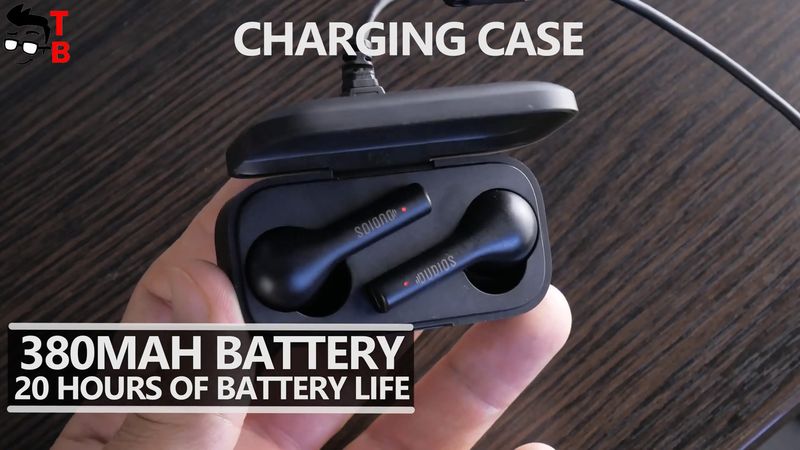 The manufacturer promises 4.5 hours of playback on a single charge. That's very good.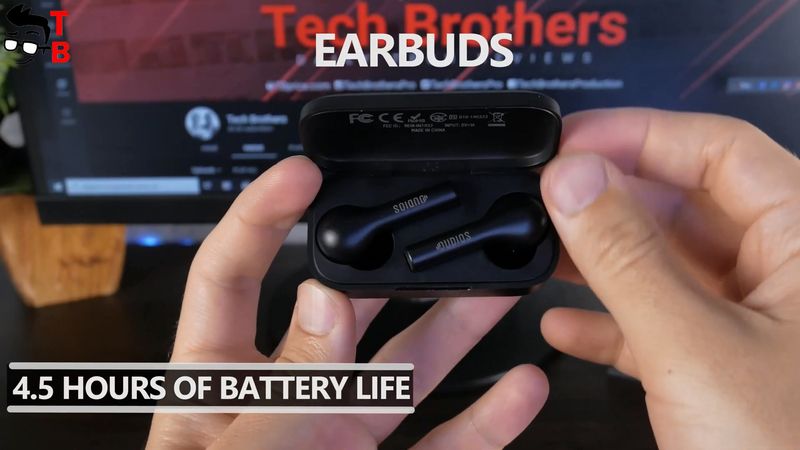 Also, you can use the charging case 4 times to charge the earbuds. So, you have more than 20 hours of battery life with a charging case.
Conclusion
I can't say that I'm impressed by Dudios Tic earbuds. Maybe it is because I have already tested many wireless earbuds. Or maybe it is because they don't have any unique features except the game mode.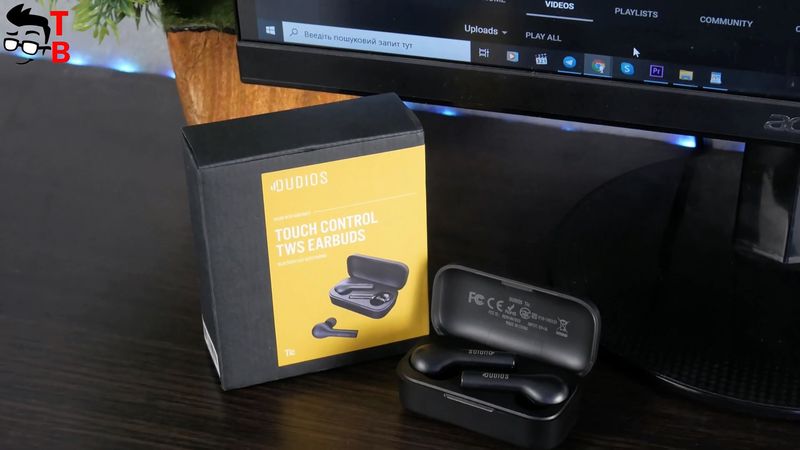 If you just need good wireless earbuds without extra features, such as wireless charging, then you can buy Dudios Tic.
As I already said, I have a coupon with 20% OFF on these earbuds. I will leave it below.
Start date: June 1, 2020
End date: July 31, 2020