If you are looking for a USB C hub, I found one of the best in 2020. This is Blitzwolf BW-TH8. This is a must-have device for anyone who has an ultrabook or laptop with a USB Type-C port.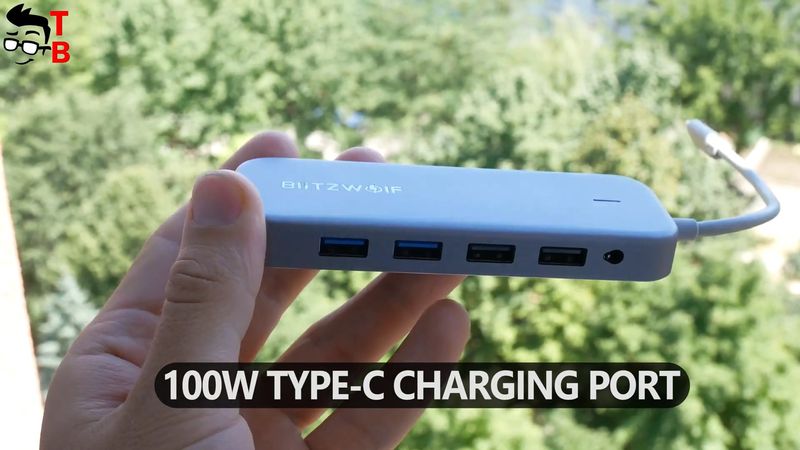 Blitzwolf BW-TH8 is 11-in-1 USB Hub with 100W Type-C charging port, USB 3.0 ports, Ethernet, 3.5 mm audio jack, HDMI, and other connectors.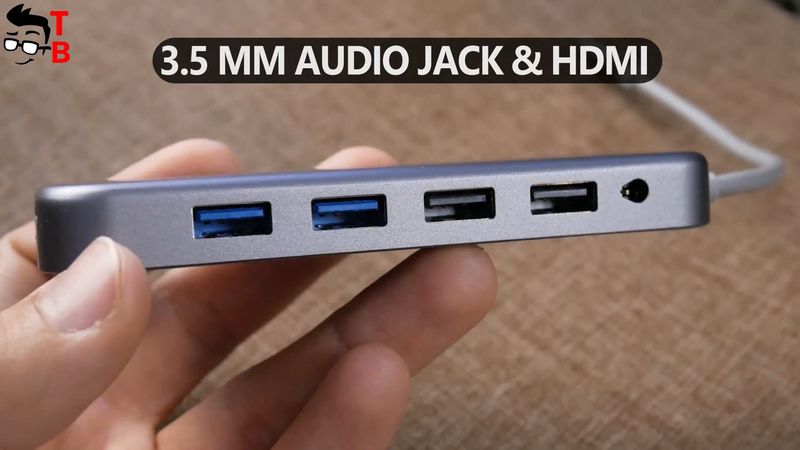 The price of this device is only 35,99$ at Banggood. By the way, there is a summer sale on Banggood, so you can buy this USB C hub and many other products with a good discount. I will leave the link to the sale below. Please, check it out.
Unboxing
Unfortunately, the box was slightly damaged during delivery.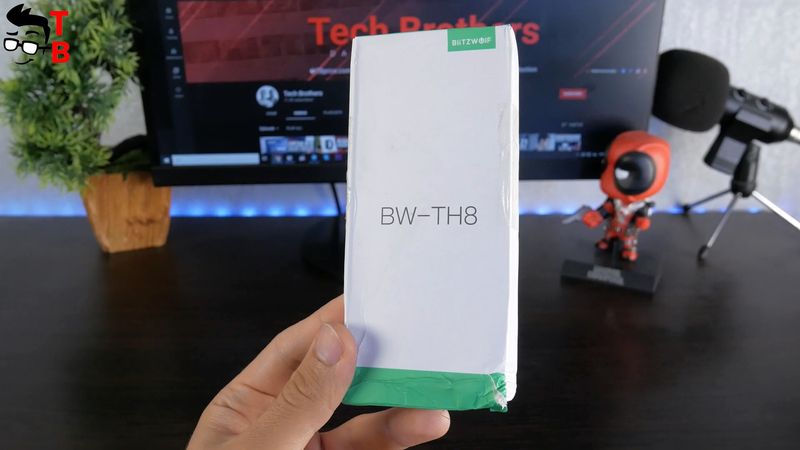 However, the device inside is OK, and that's very good.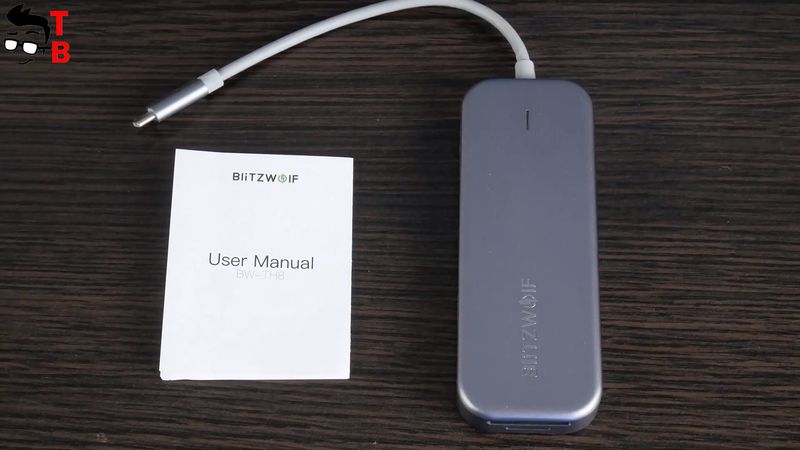 Inside the box, I found only 11-in-1 USB-C data hub and user manual. By the way, the user manual in English, so you can read about all connectors and their specifications.
Design
Talking about the design, Blitzwolf BW-TH8 USB Hub looks great. It is quite compact – 95 by 45 by 11 mm. The length of the built-in cable is 160 mm.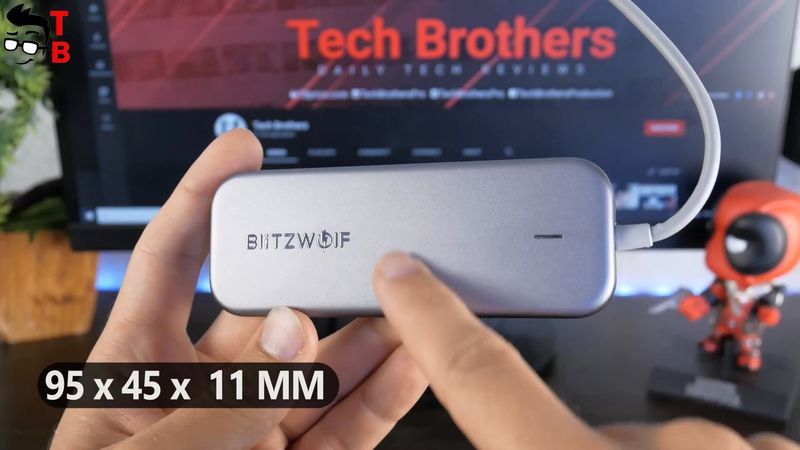 The weight of the USB C hub is only 52 grams. It is very lightweight.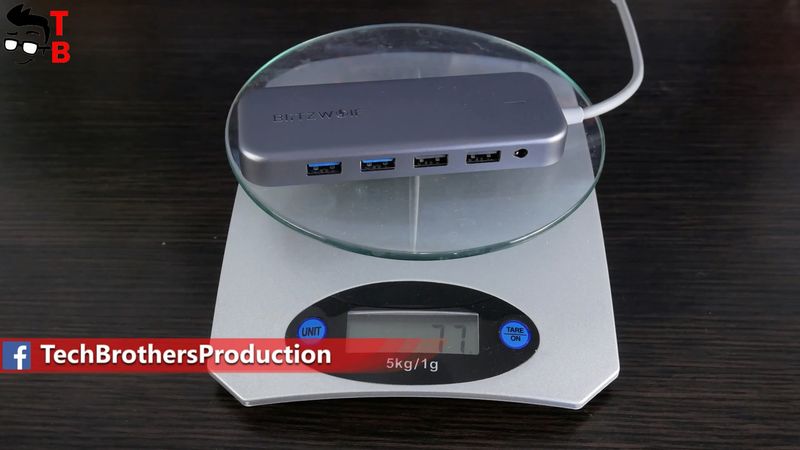 It seems the body is made of metal. The manufacturer says that it is scratch resistance.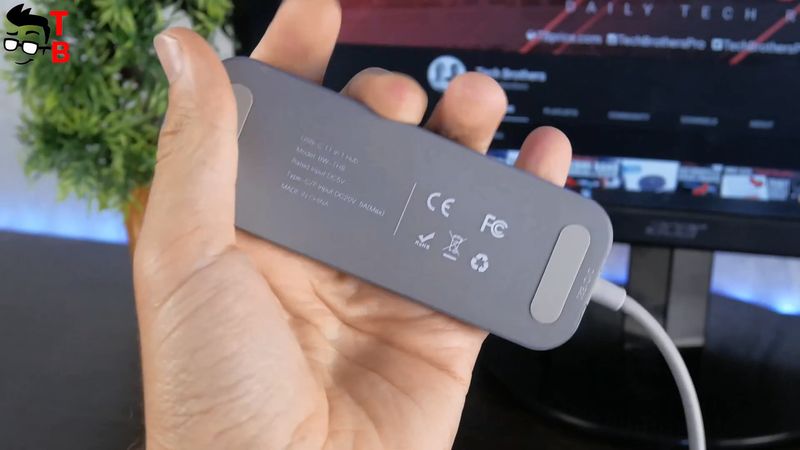 I like that USB C hub has curved edges, so it is convenient to hold in one hand or even carry in a jeans pocket.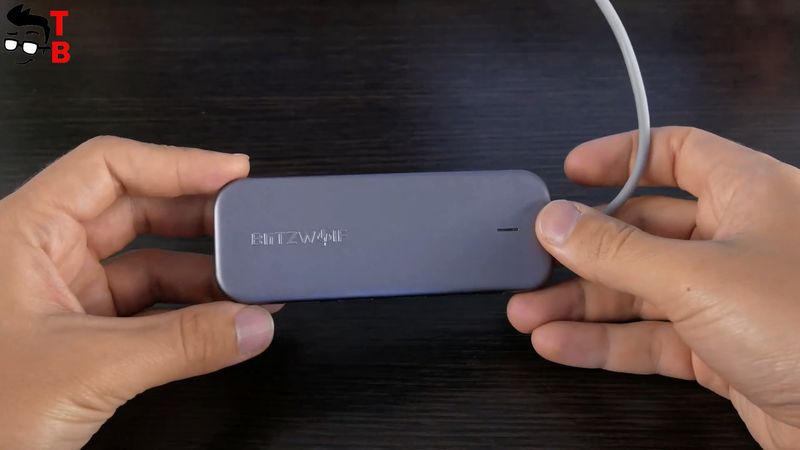 On the top, we can see the Blitzwolf logo, while on the bottom, there is an anti-skid silicone pad.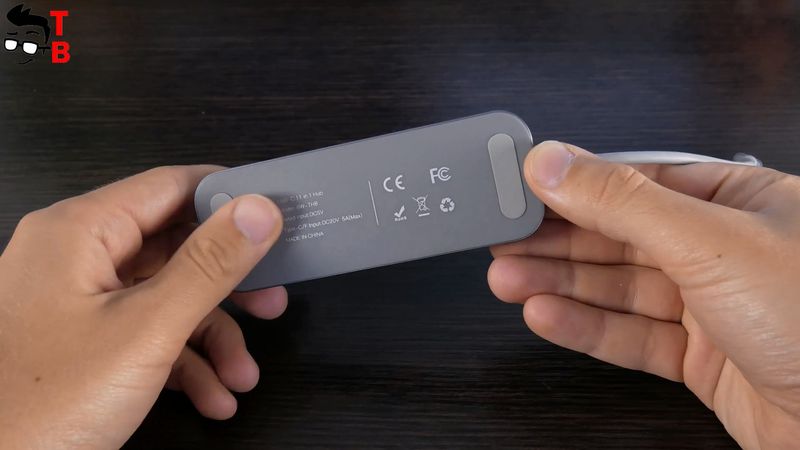 Connectors
OK, now let's look at connectors and ports. On the front, there are two USB 3.0 ports, two USB 2.0 ports, and a 3.5 mm audio jack.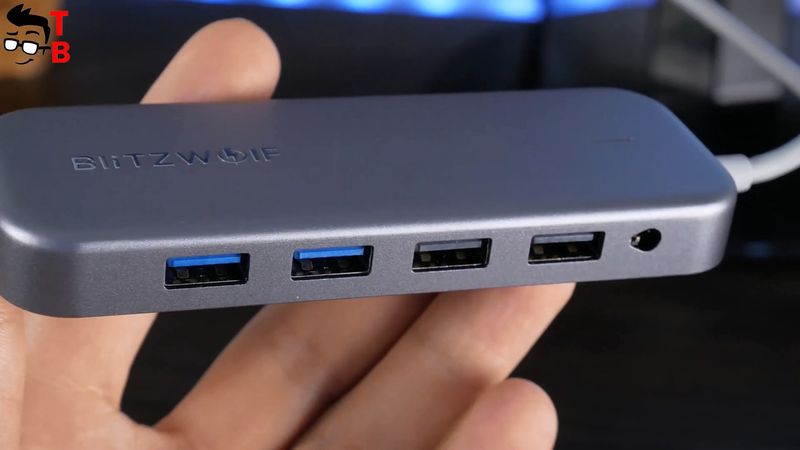 On the back, we can see USB Type-C, Ethernet or RJ45, HDMI, and VGA.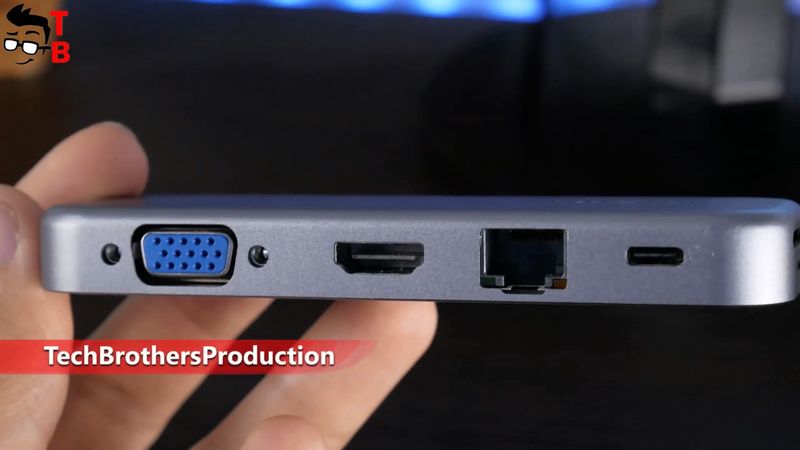 On the side, there are only SD and microSD card slots.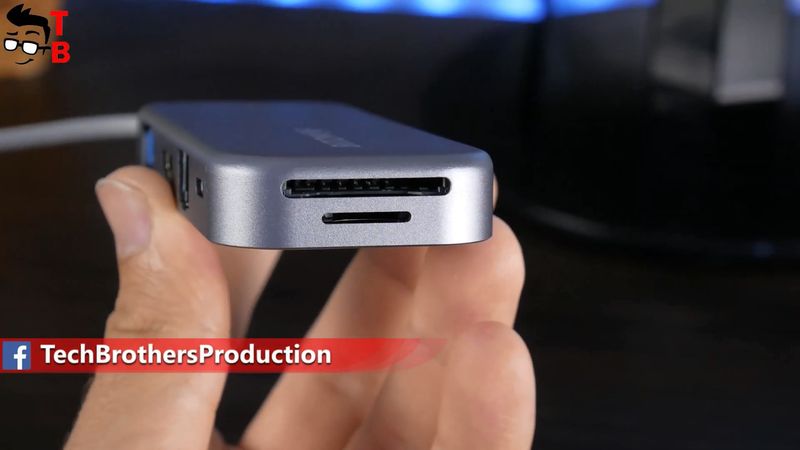 As you can see, Blitzwolf BW-TH8 really has 11 connectors. I think that's enough to connect most devices.
Specifications
Now I want to show you the specifications of each port. For that, let's go to the Banggood product page. So, the maximum USB 3.0 data transfer speed is 5GBps. USB 2.0 data transfer speed is 480MBps.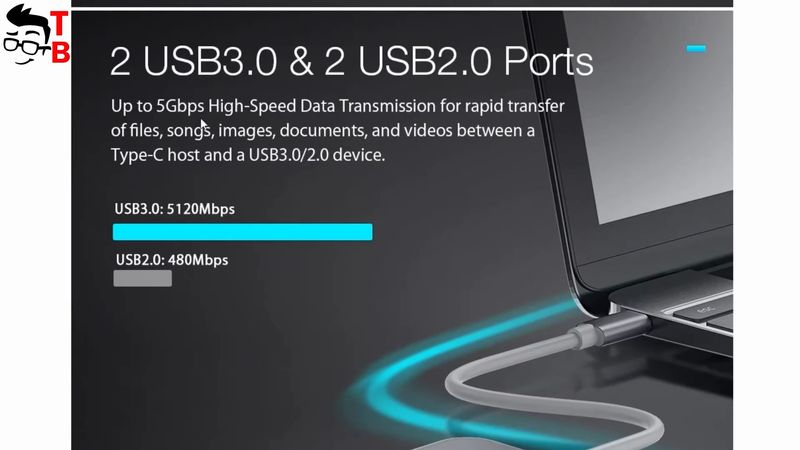 HDMI port supports up to 4K at 30 Hz monitors. Using the VGA port, the maximum resolution is 1080p at 60 Hz.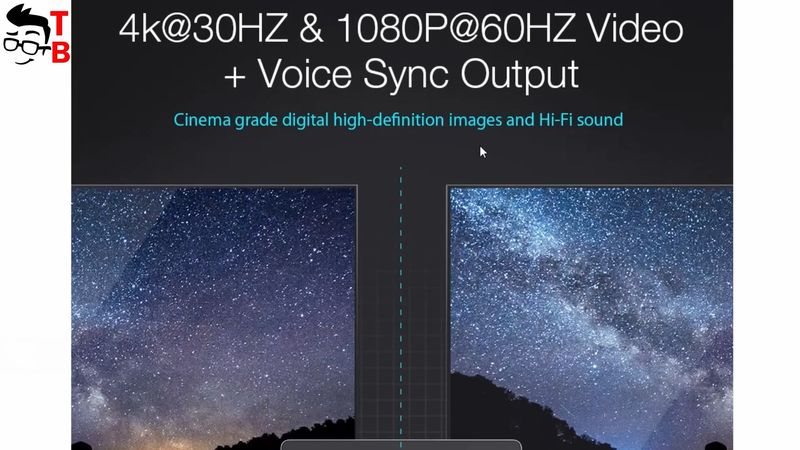 Finally, Ethernet port supports up to 1000Mbps.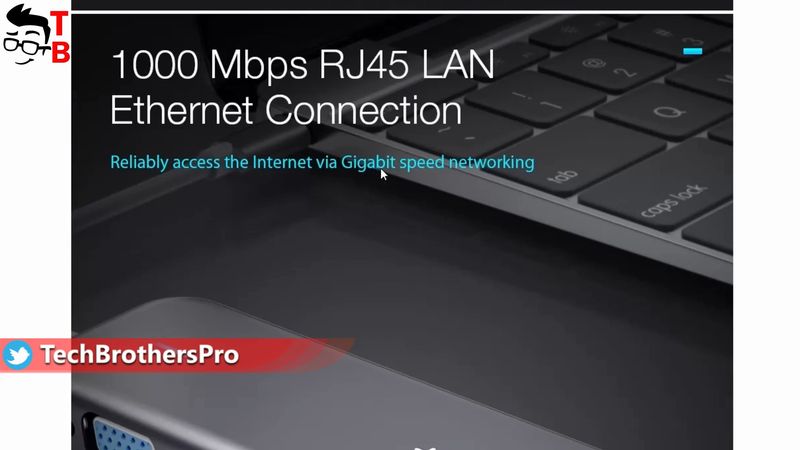 The rated input power of the USB C hub is 5V, while the Type-C input is 20V-5A or 100W.
Test
I have connected Blitzwolf BW-TH8 to my Xiaomi laptop via a USB Type-C charging port. As you can see, the laptop is really charging.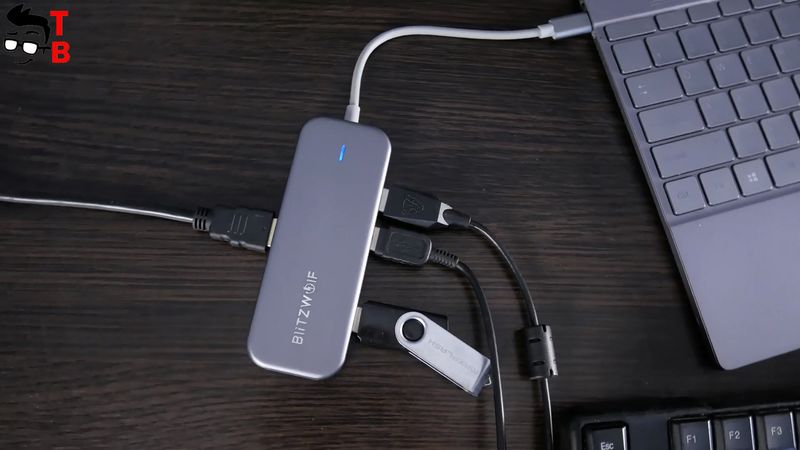 I also tried to connect as many devices as I had to this USB hub. I didn't find any problems with them. That's very good.
Conclusion
So, Blitzwolf BW-TH8 is a really useful device for those, who have the modern ultrabook with only one or some USB C ports.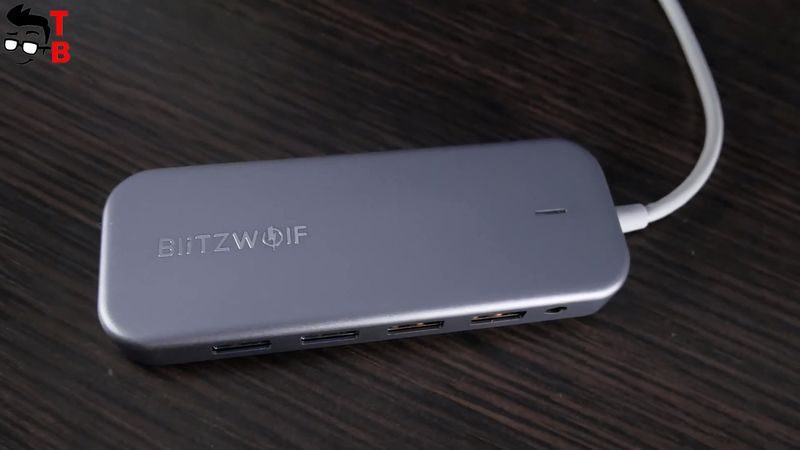 If you need to connect USB devices, Ethernet cable, monitors via HDMI and VGA, you need a USB hub, like Blitzwolf BW-TH8. It is really good for these tasks.