Today we will talk about a new watch from Amazfit. It is called Amazfit Neo. You probably know about the Amazfit company because it has produced some interesting watches such as Amazfit GTR, Amazfit GTS, Amazfit Stratos, and others.
If you have any Amazfit watch, please, write in the comments below, do you like it or not.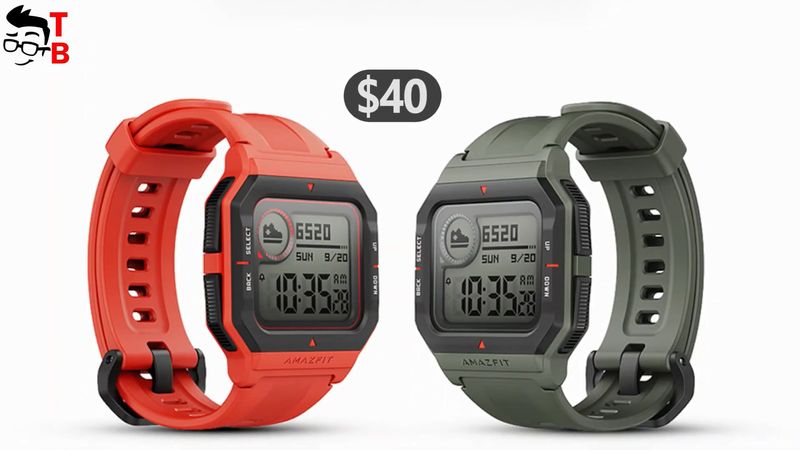 However, the new Amazfit Neo is very different from the previous watches. Its main feature is retro design. Also, the new watch costs only $40 on Aliexpress.
So, let's talk about the main features of Amazfit Neo.
Design
As I already said, the main feature of Amazfit Neo is retro design. Don't you find it strange that a watch called Neo has a retro design? This is a joke from Amazfit.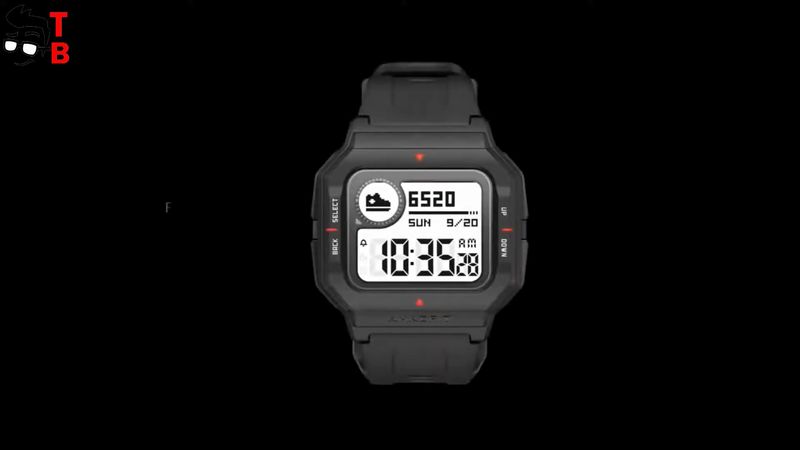 So, Amazfit Neo has a four-sided screen with four physical buttons on the left and right sides. The screen is not touch-sensitive, so you can use only physical buttons.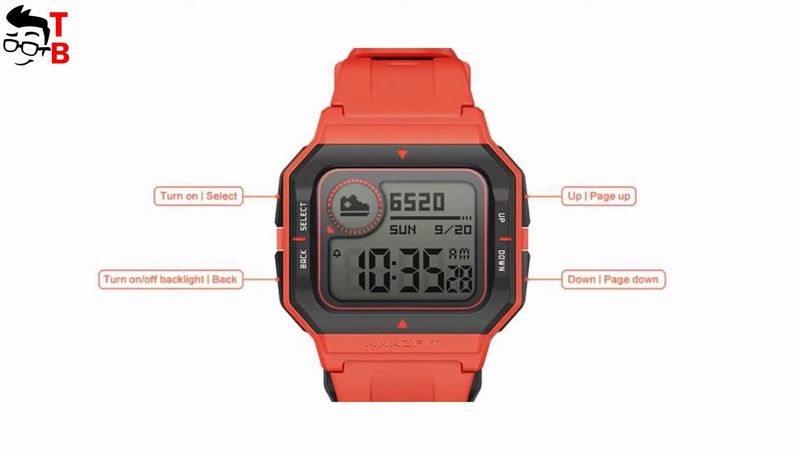 Talking about the display, it has a diagonal of 1.2 inches. This is an STN black and white screen, so the battery life of Amazfit Neo is very long. We will talk about it a little later.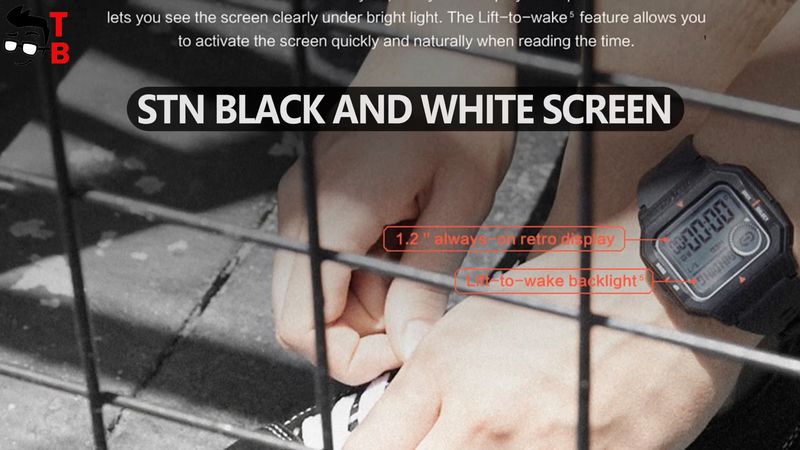 By the way, the display is always on. You don't need to press the buttons to wake up the screen and see the time. However, you need to press a button if you want to enable the backlight.
The new watch is available in three colors: black, orange, and green.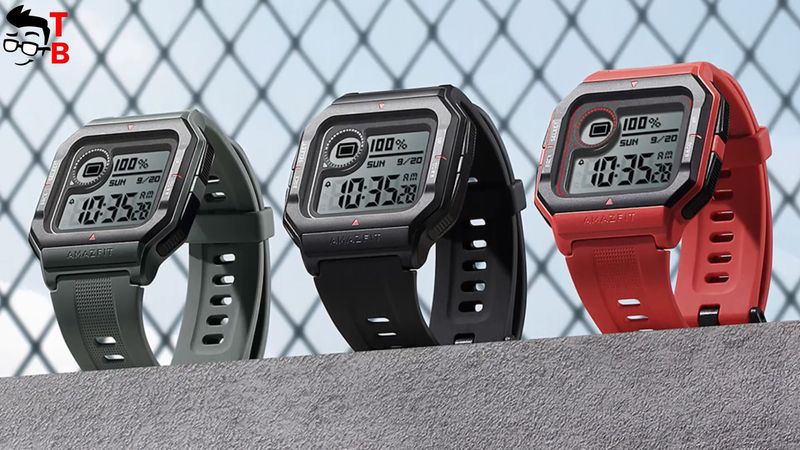 The strap has a width of 20mm, and it is removable. So, you can change the strap to any other color.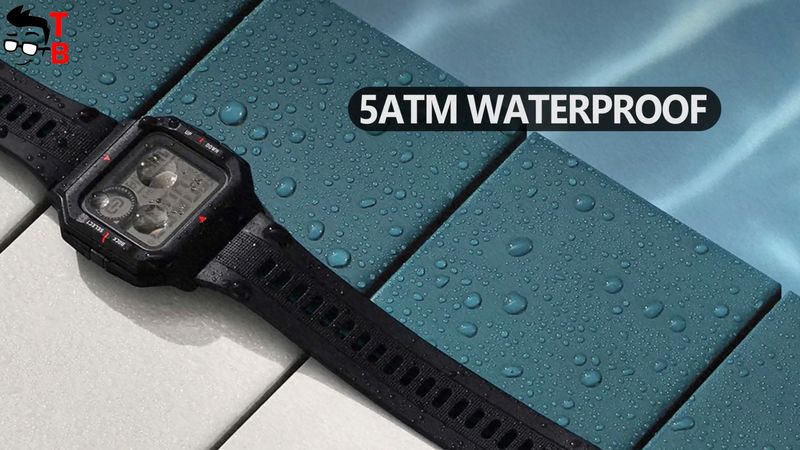 The new watch Neo is not a sports watch, but it is waterproof by 5ATM standards.
Functions
As for the functions, the main one is the BioTracker PPG sensor. In other words, this is a heart rate sensor. The watch Neo can track the heart rate 24/7. By the way, the same sensor is used in more expensive Amazfit watches.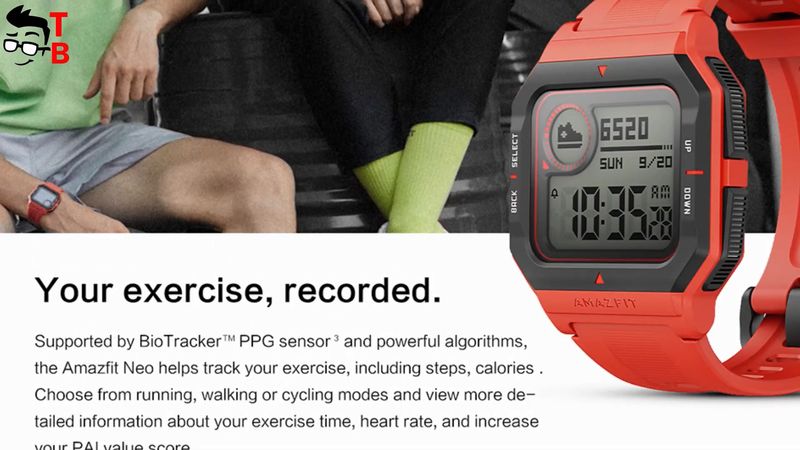 The other functions of Amazfit Neo are quite standard, such as pedometer, speed monitor, and notifications.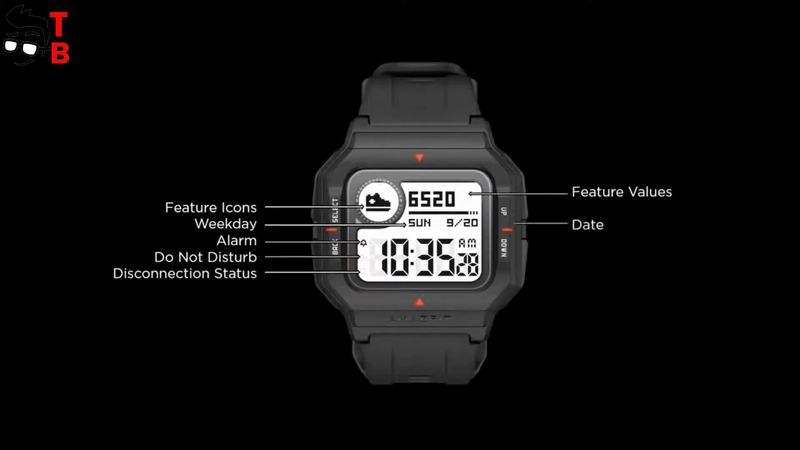 However, I didn't find any information about sports modes. Probably, watch Neo doesn't have any sports modes.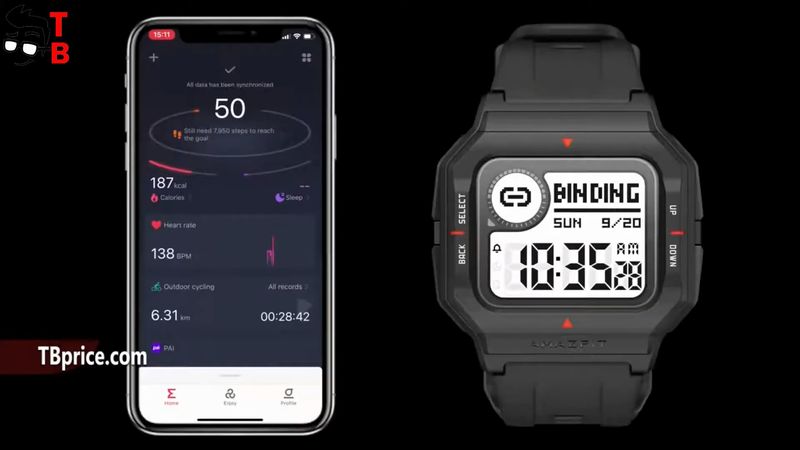 Also, the new watch from Amazfit doesn't have GPS.
Battery
I promised to tell you about the battery. Amazfit Neo has long battery life because of the black and white screen and limited functions.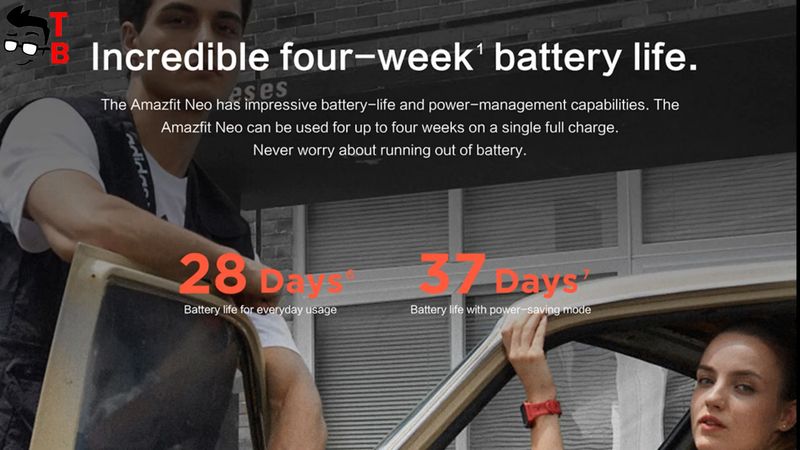 In daily use, the battery life is about 28 days. In power-saving mode, you can use the watch up to 37 days of a single charge.
Price and buy
Now you understand why this watch costs only $40. It can't even be called a sports watch, because it doesn't have sports modes and GPS.
However, if you really like retro design, and you don't need this watch for sport, then Amazfit Neo is really interesting to watch.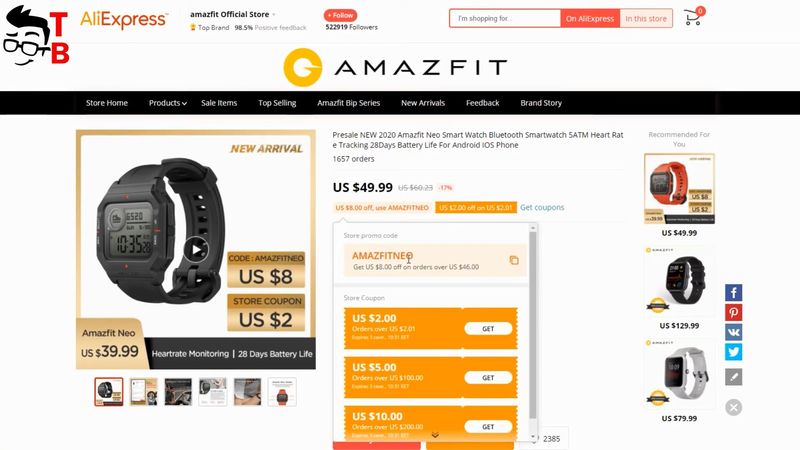 In this image, you can see how to buy Amazfit Neo for only $39. You have to use two coupon codes on Aliexpress.